My closet may not be the biggest, but for being 14 years old, and only buying Lolita since April, I'm quite happy with it!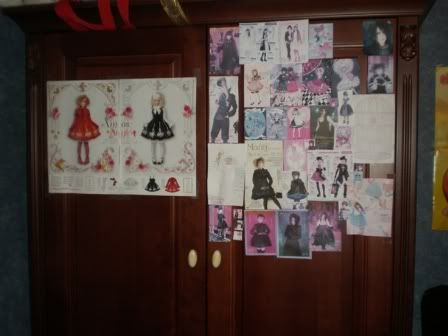 My wardrobe. Although I do not store Lolita there, I adorn it with it XD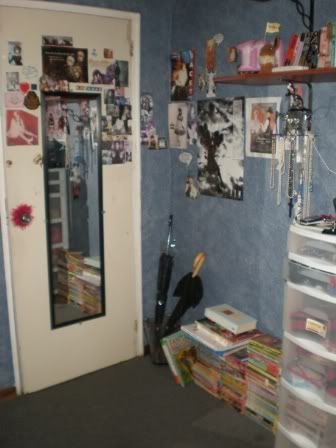 One of my room corners. My parasols, posters, and more! If you're wondering why there's so many books on the floor, it's because I was cleaning out old books, and I have over 200 books from when I was in 3rd-5th grades.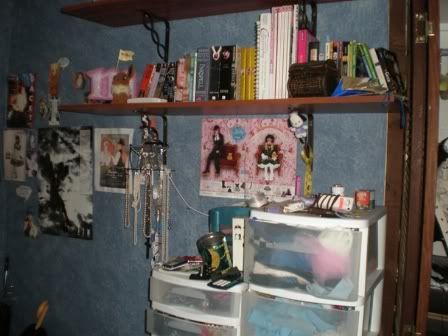 My book shelves and bins with Lolita and sewing things.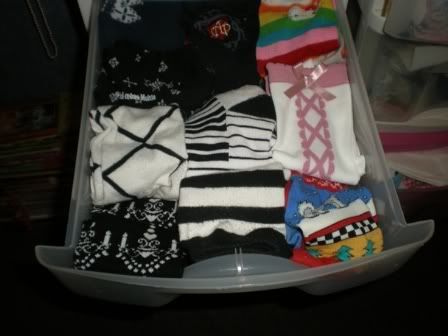 My sockies!From IW, AatP, Meta, Moitie, Hello Kitty, and offbrand.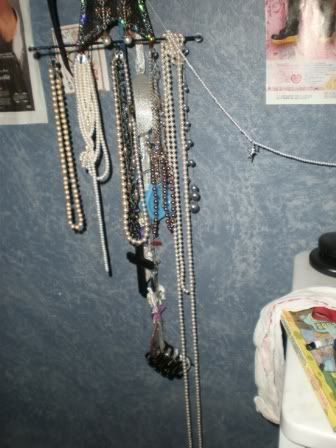 Pearl and cross necklaces.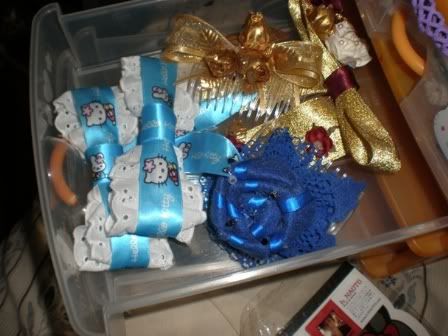 Combs.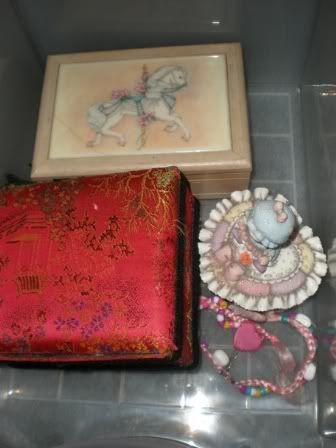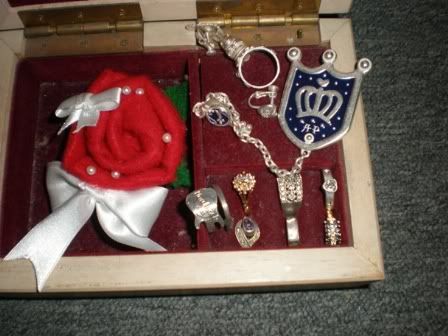 Ponies bring treasure! Handmade, Hard Rock, IW, AatP, and more!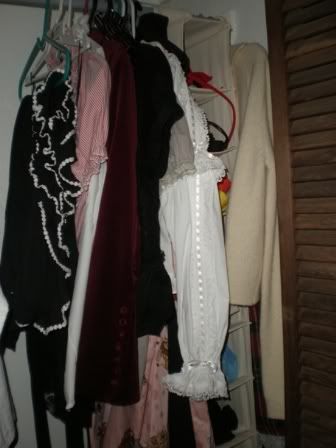 My Loli clothes! They are in my closet.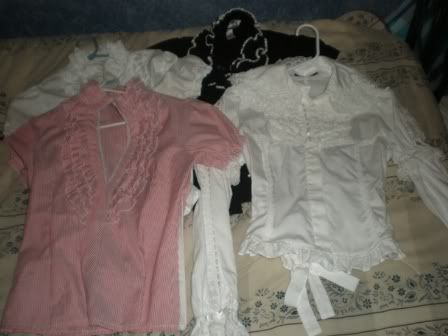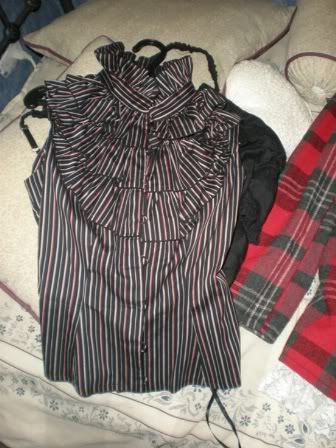 Blouses! From L-R: Offbrand, offbrand, offbrand, IW, and BOZ
Cutsews:
L-R: IW, IW, rest are offbrand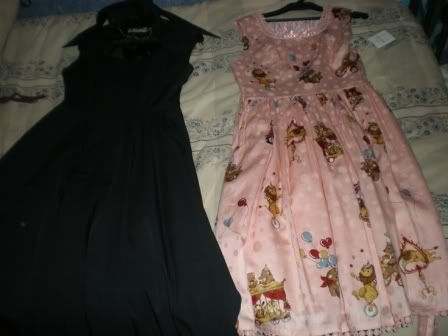 JSKs:
BOZ, and IW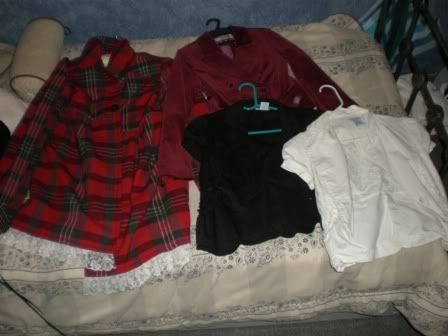 Coats/Boleros(I have an aweful many for being in the Caribbean >.<)
All Offbrand except for the red wine coat which is from BOZ
Bloomers! BABY and jolie chose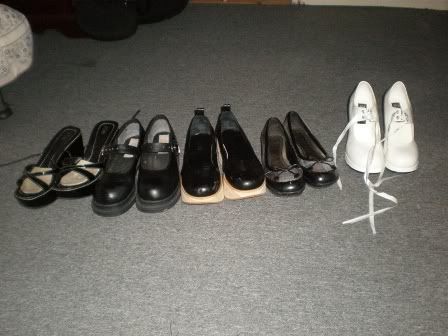 SEGREGATION! XD
Most are offbrand, but the RHS are montreal and the wite shoes Demonia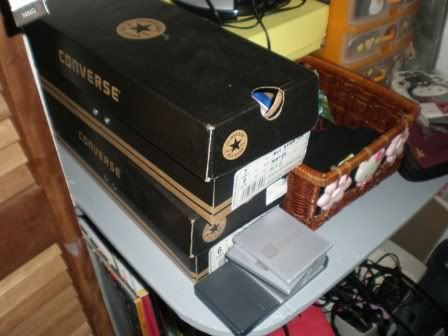 My headresses and nail polish I keep in converse boxes XD Oh noes
Headress collection!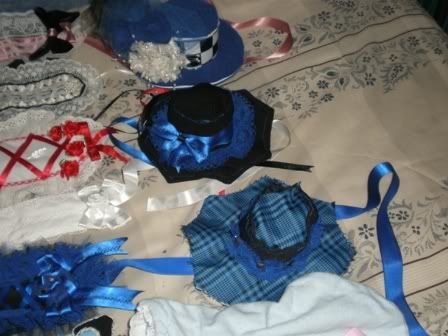 Hats(missing the country one)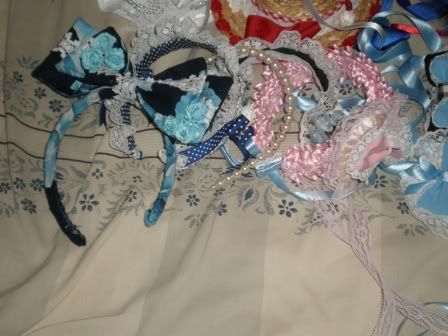 My Bags
Meet Mr. Muffykins!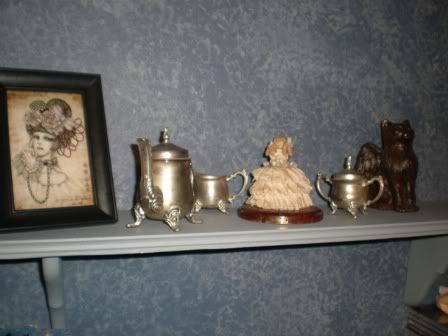 My Loli bookshelve. More postcards on the way!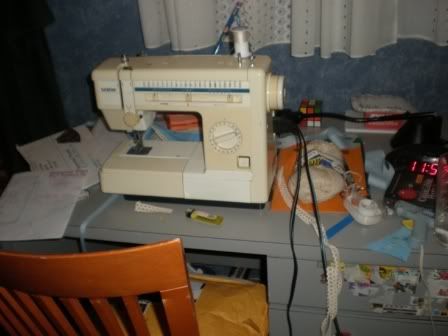 My sewing machine and desk, which is always a mess >.<
And on the way is this precious *.*:
Thanks for looking!