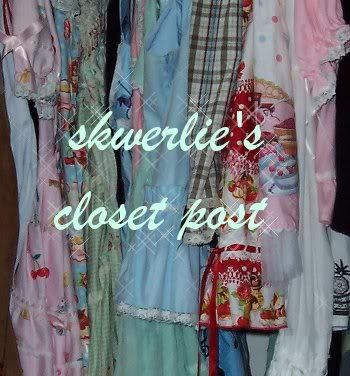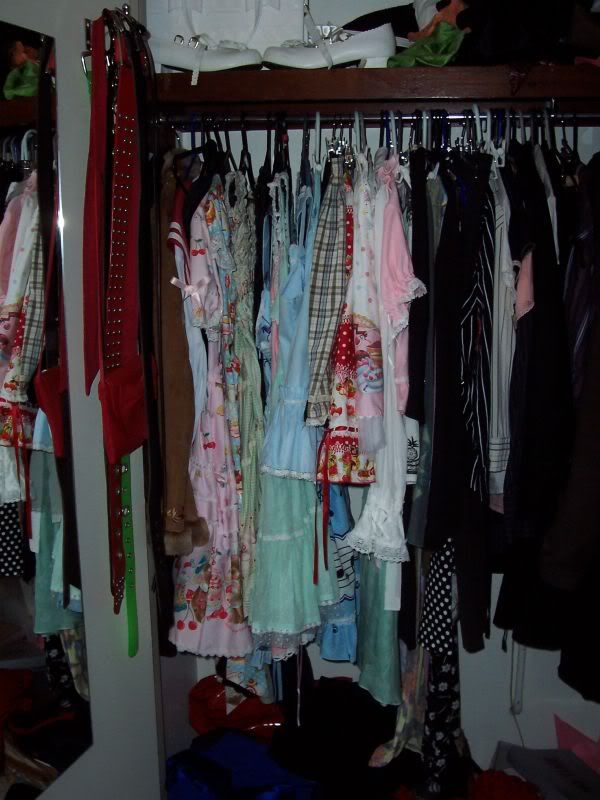 My actual closet... I am not a very tidy person. : P Obviously the lolita is on the left, and my work clothes on the right! It doesn't look very impressive, but taking it all out for photos made me realize just how much I actually have!




OPs: Meta and Bodyline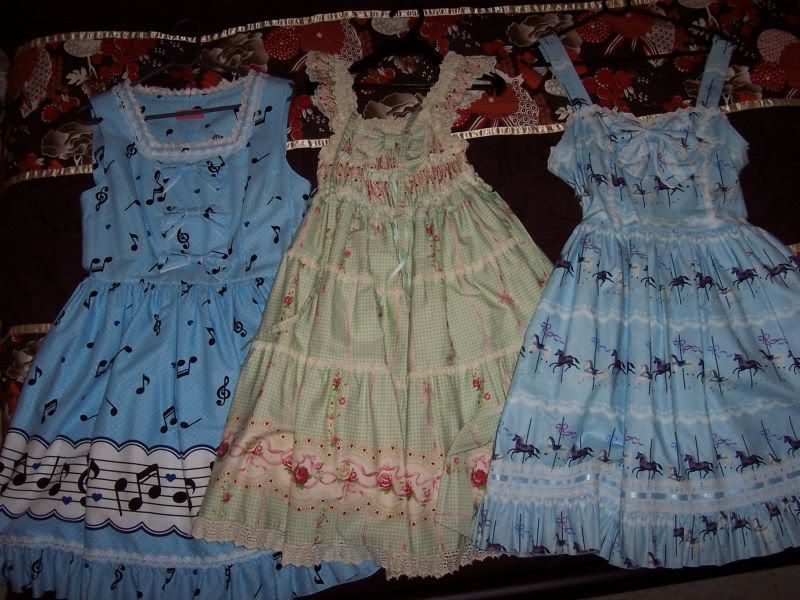 Print JSKs: Sweet Rococo, Baby, Sweet Rococo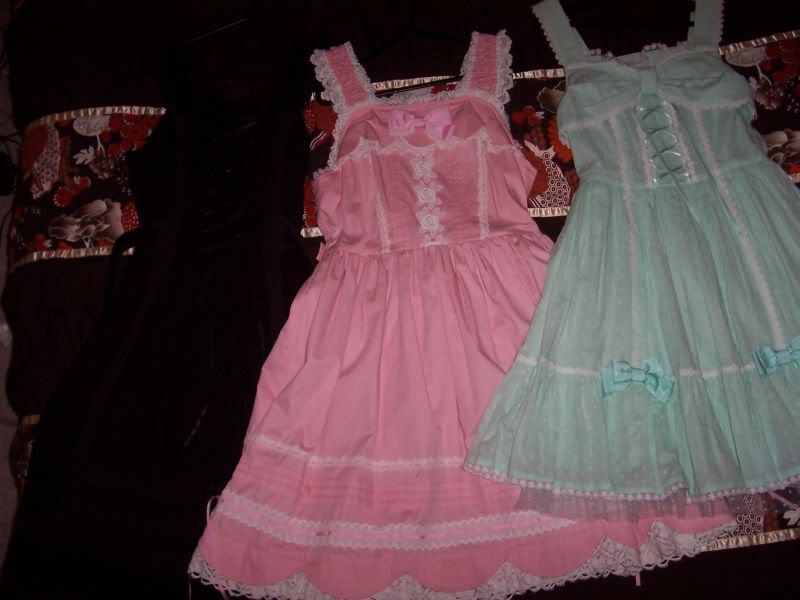 Solid JSKs: Supert3ch, Baby, Baby (why is black x black such a pain to photograph?)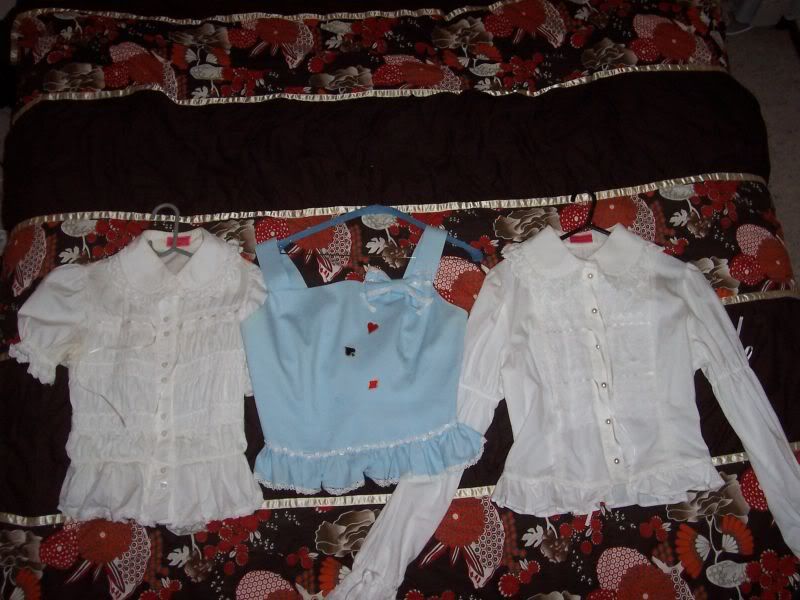 Blouses/tops: Baby, Candy Violet, Baby, I wear some offbrand blouses as well but didn't bother including them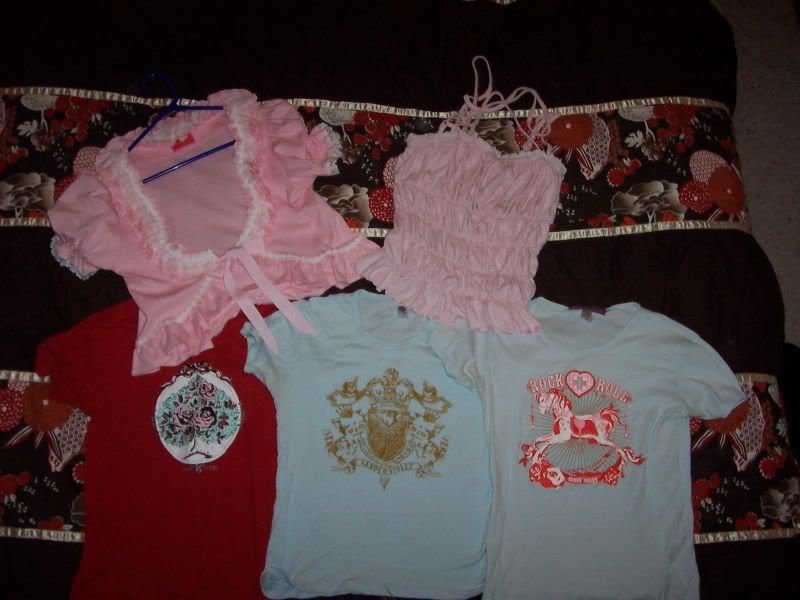 Cutsews/tees: Baby on top, Candy Violet on bottom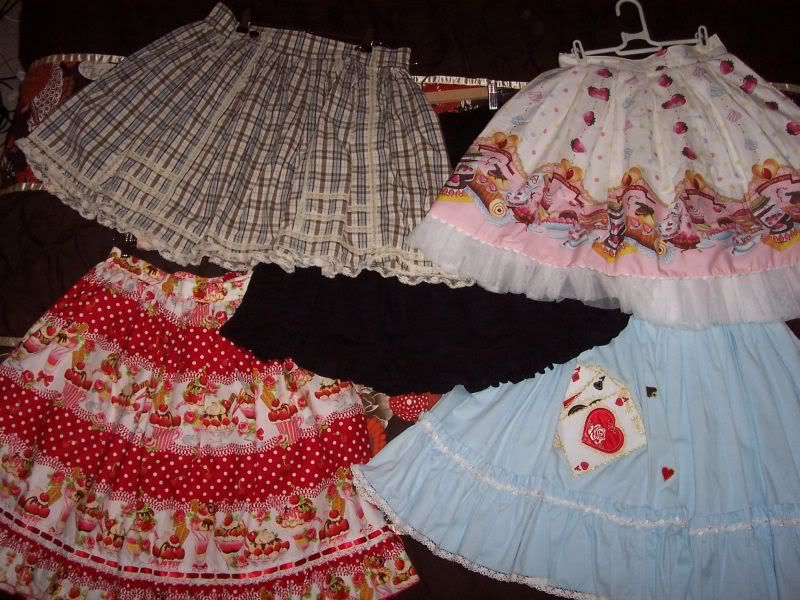 Skirts: Handmade and Mew on top, handmade in the middle, Sweet Rococo and Candy Violet on bottom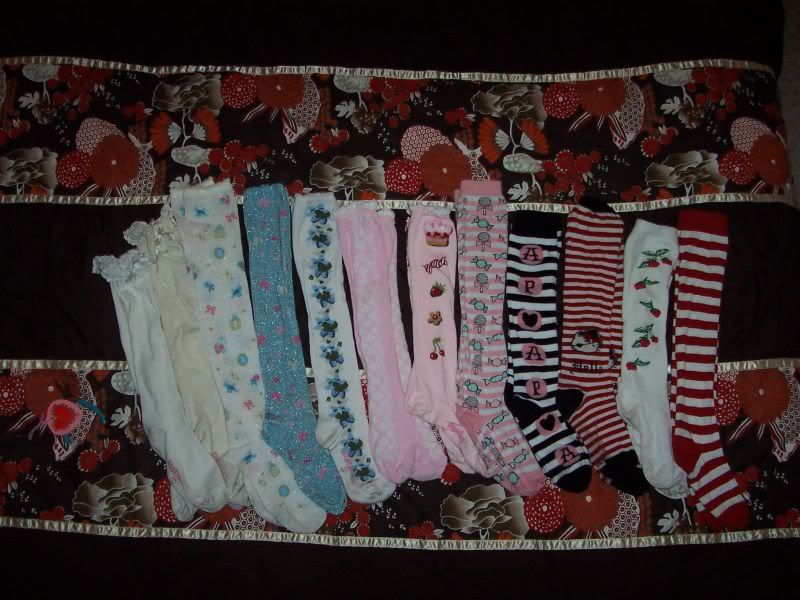 Socks: Baby x 5, AP x 2, Swimmer, offbrand... I have somewhat of a sock addiction, I didn't bother taking photos of the offbrand pairs I don't wear with lolita much or solids without lace XD;




Bags: Baby, offbrand x 3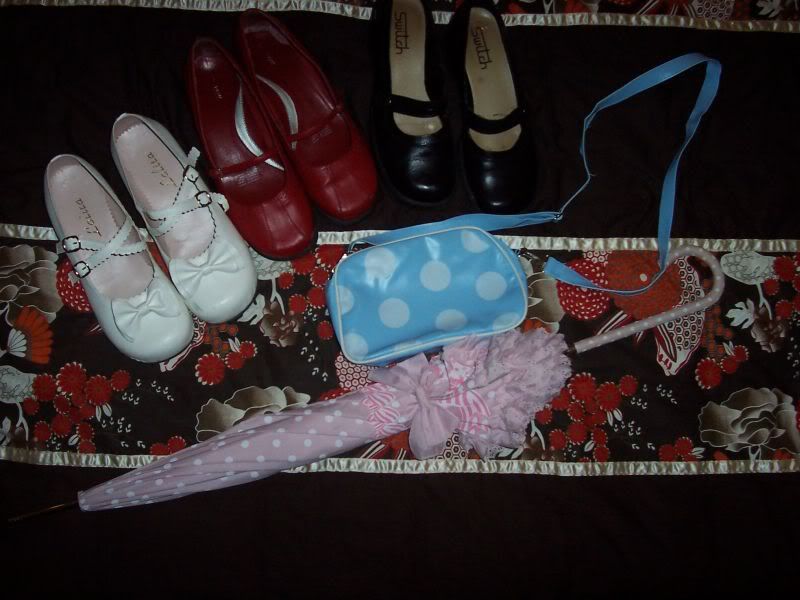 Misc: White shoes are from One Day in Paradise, the others are offbrand, offbrand bag I forgot to include in the bags photo XD and the parasol is AP, I have a pair of blue ODiP shoes in the mail right now but they haven't arrived yet, my shoe collection is pretty small since it's tough to find my size!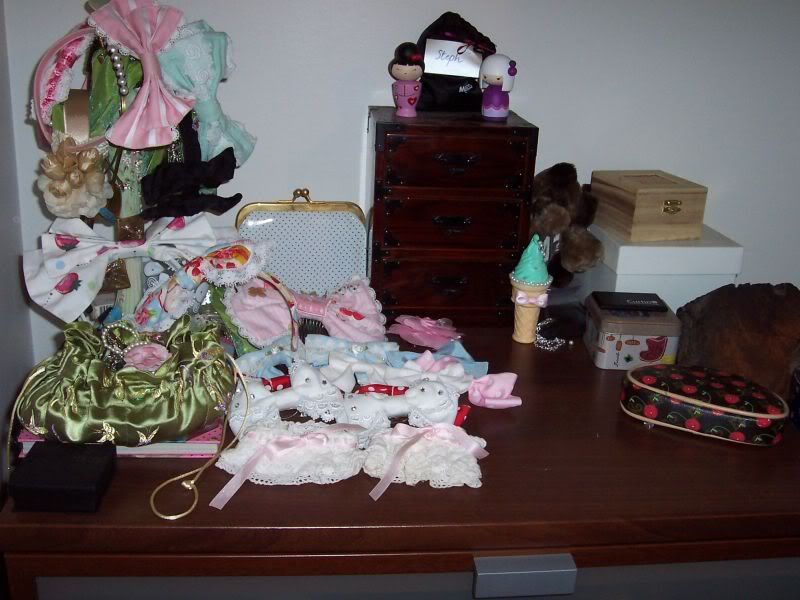 And this is where my headbands and bows live... XD I didn't feel like laying them out for photos, but there are Baby, AP, Sweet Rococo, Candy Violet, Meta, Mew, and handmade bows and headbands in there... you can't really see them all very well. ^^; The white box on the right hand side has my Candy Violet mini-hat in it, I didn't think to take it out though, oh well. ^^; Jewelry and small hairclips are in the green pouch and the cherry pouch, again I didn't feel like laying everything out, it would be too messy! ; P I have individual pictures of most of these on my Poupee if anyone is curious. XD

But anyhow, there's a little look into my closet... it really has gotten sweeter over the years, I'd like to get into more classic or gothic styles but I just can't resist those sugary pastels... ^^;