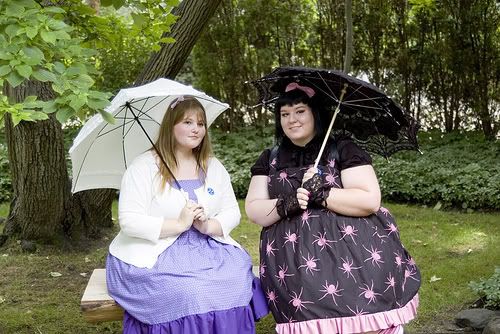 So, a few friends and I drove up to Rockford (3+hours of driving there) to these incredibly beautiful gardens! Only one other friend and I were dressed in loli and most of my pictures were lost in a tragic picture deleting accident, so most of these were stolen from someone else.


The incredibly lovely Gabriel: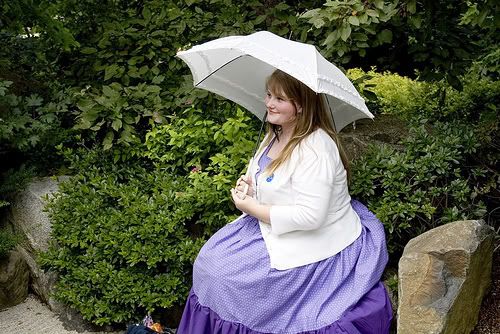 Gabriel and I swooning over something: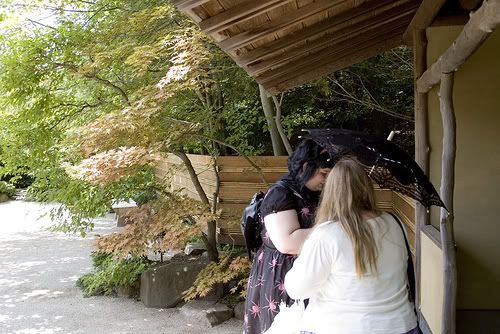 Us sitting. 'Tis what fatty-chans do best.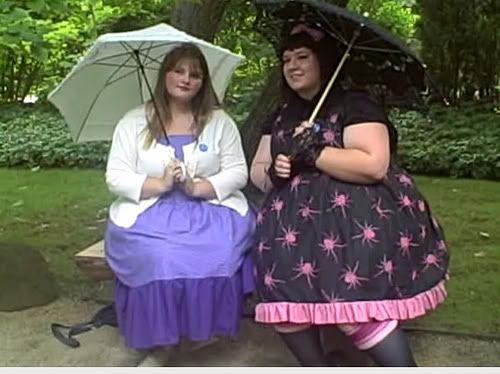 Gabriel looking gorgeous: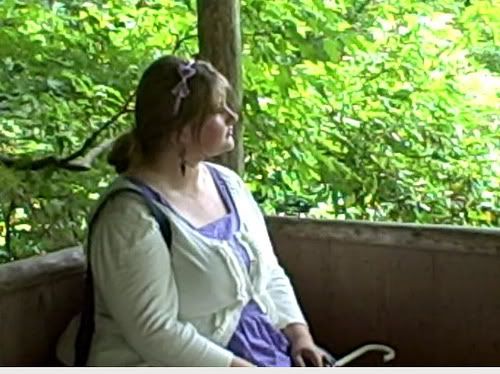 And again: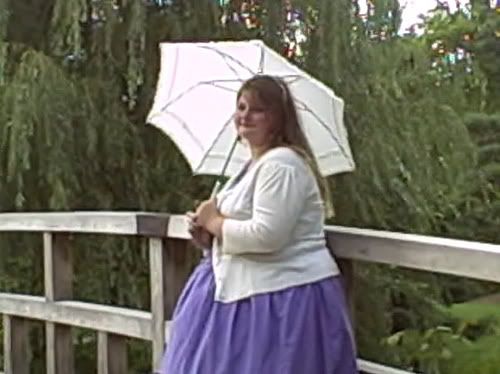 We're sitting again!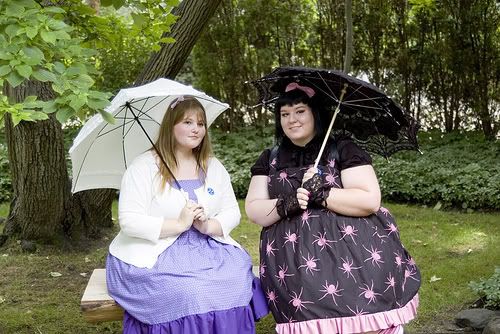 Walkity-walk. MMM....cosplayers!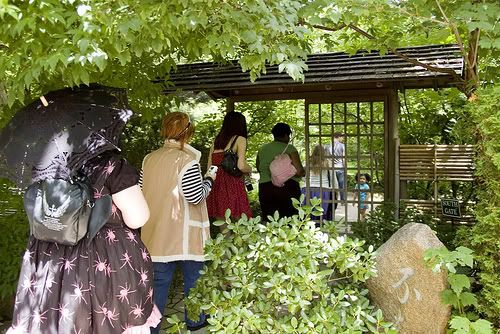 Us molesting a statue.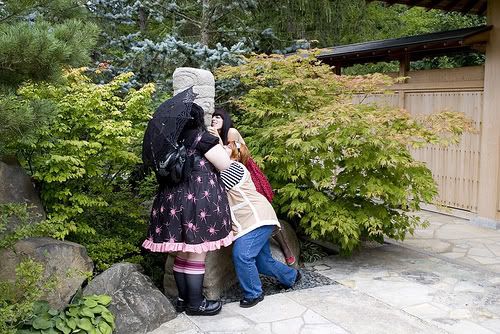 Oh yeah. This guy has the most awesome name ever, but I'm not telling you what it is.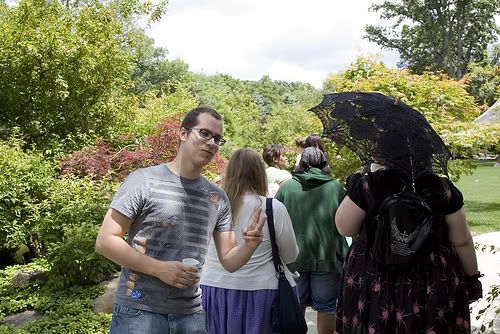 LOOKIT ME!!! I CAN FLY!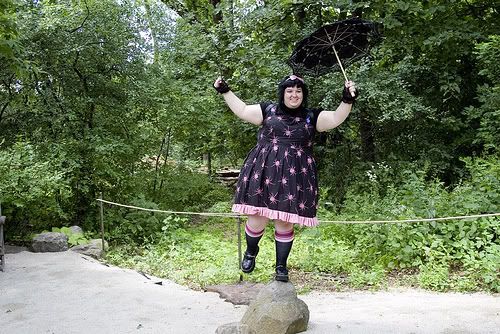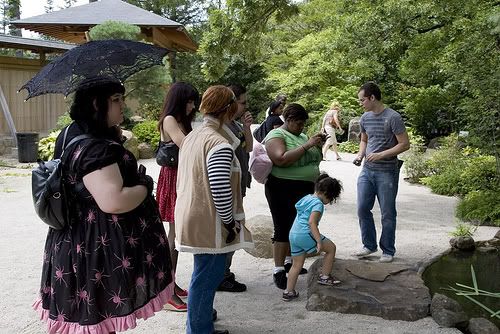 She stole my parasol! ;_;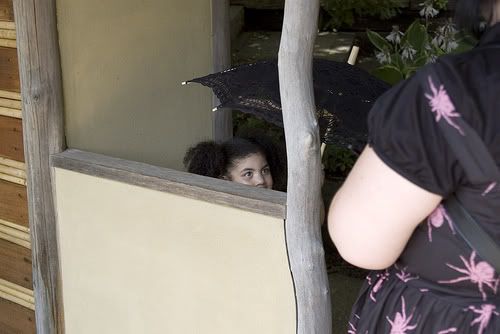 Gabriel: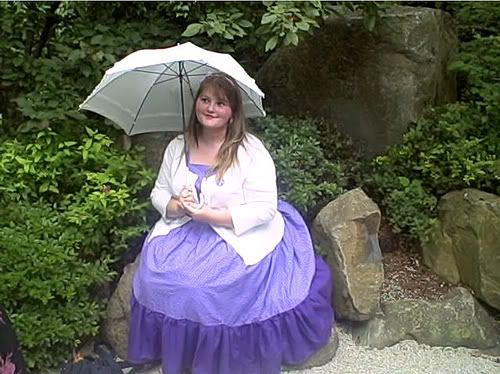 My favorite photos....if only mine didn't turn out so blurry.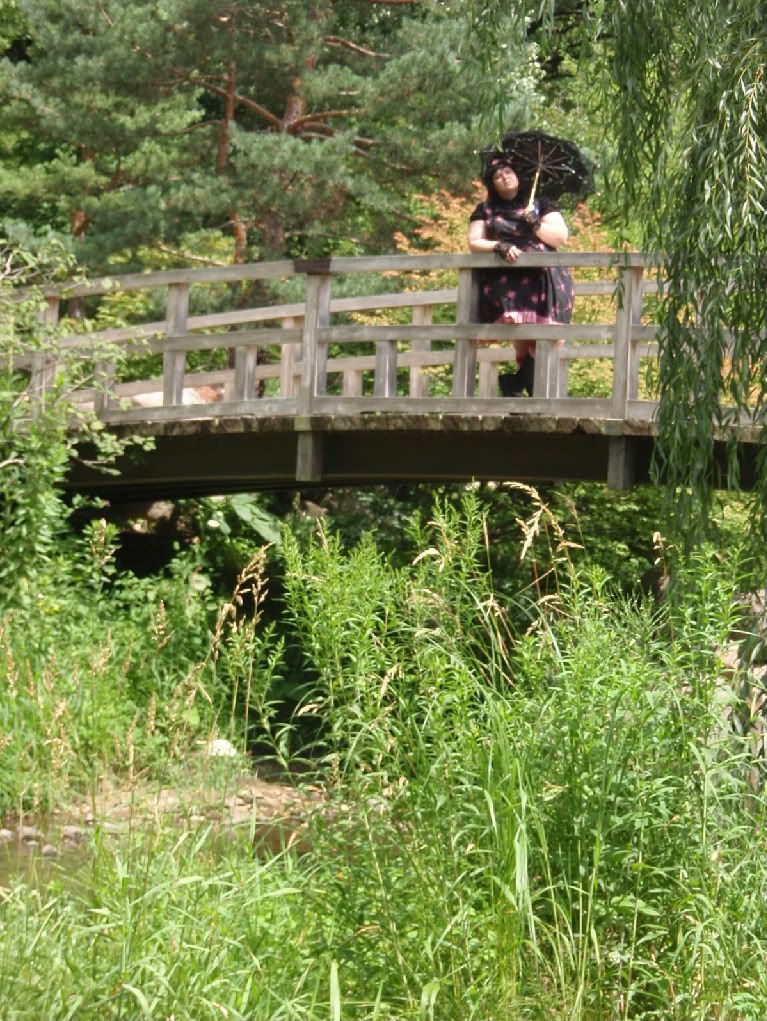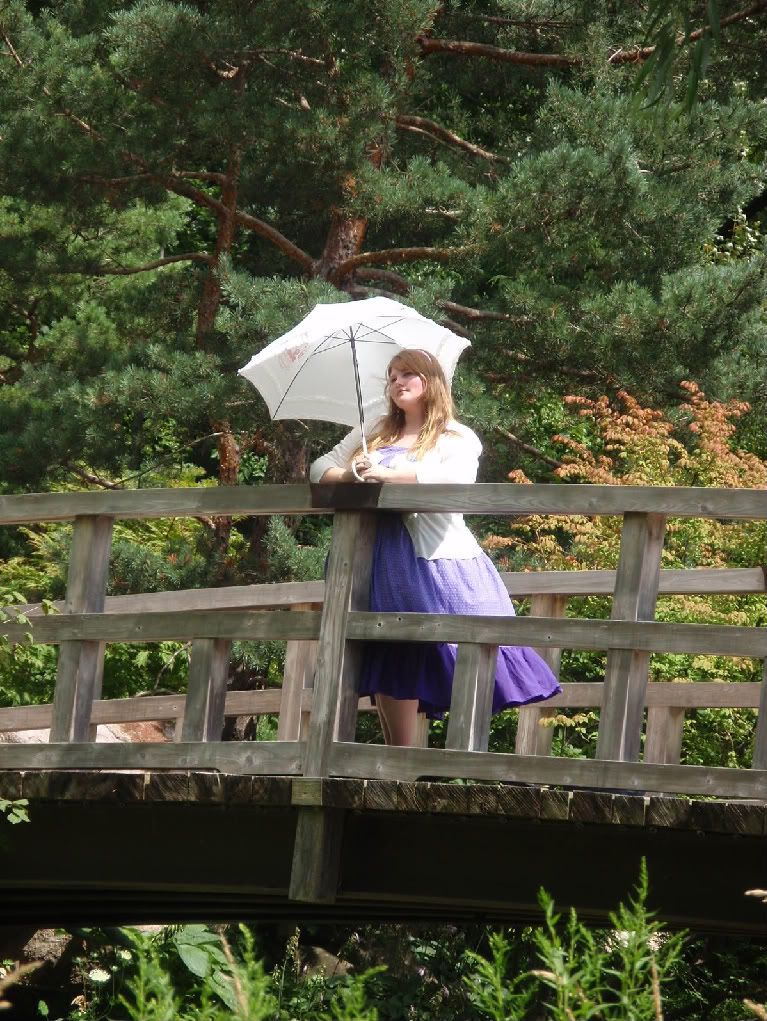 And more molestation of statues: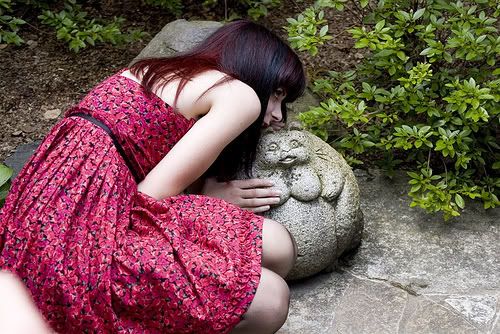 Outfit Breakdowns:

Me:
Blouse: Offbrand
Dress: Handmade By ME!
Headbow: Handmade by me
Wristcuffs: Handmade by me
Socks: Offbrand
Parasol: Offbrand

Gabriel:
Cardigan: Offbrand
Dress: Handmade (and borrowed from me)
Parasol: Meta
Headbow: Offbrand