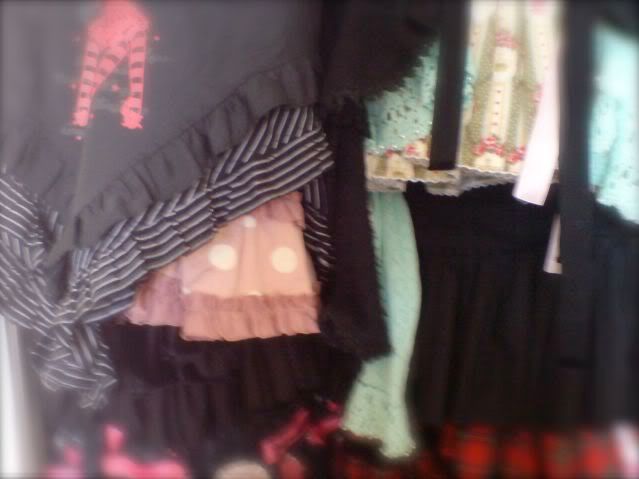 I know I am rather late but I just came back from my China trip and found this closet thing going on and I wanna be a part of it toooo! I also promissed the lovely
redtonic a look into my closet so I am sorry sweetie a bit late but here is!
Ok.here we go....


First up my drawer, I have a serious headband addiction and have over 50 headbands at the moment and I am still counting, not all of it is brand off course! I wish ;)

Drawer: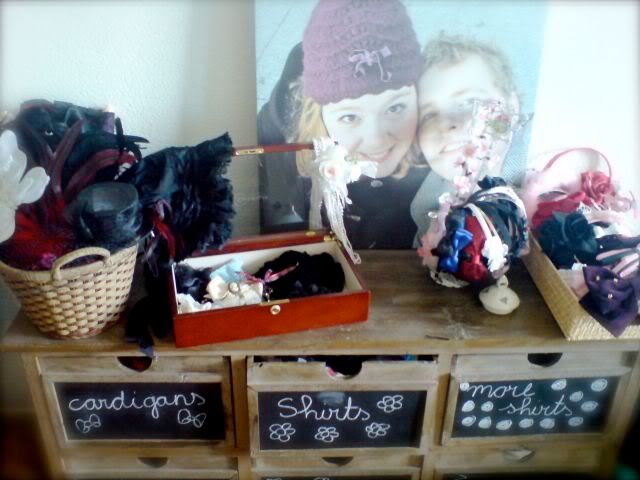 headbands:
I actually storage a part of my headbands in a tea pot I got at a second hand store :)






Gloves and other stuff:
Black gloves made by egl member, blue from the h&m, white from when I was a little girl and a bridesmaid on my parents wedding, cameo bow and black headress from Victorian Maiden and Moitie, rosecomb from mary magdalena.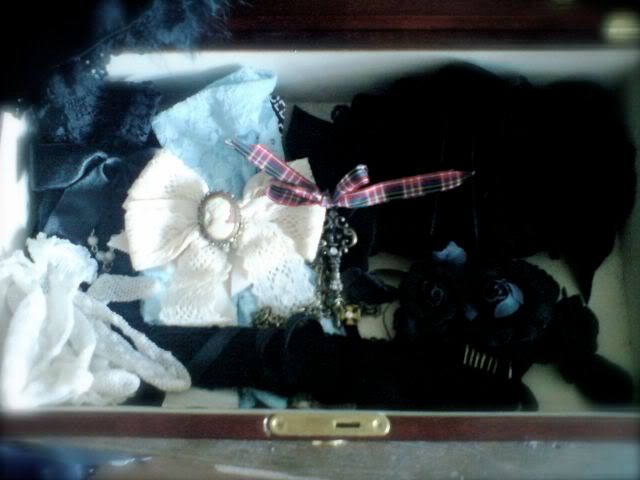 Headstuff
Baby, jesus diamante, hat from Primark, Mary Magdalena and handmade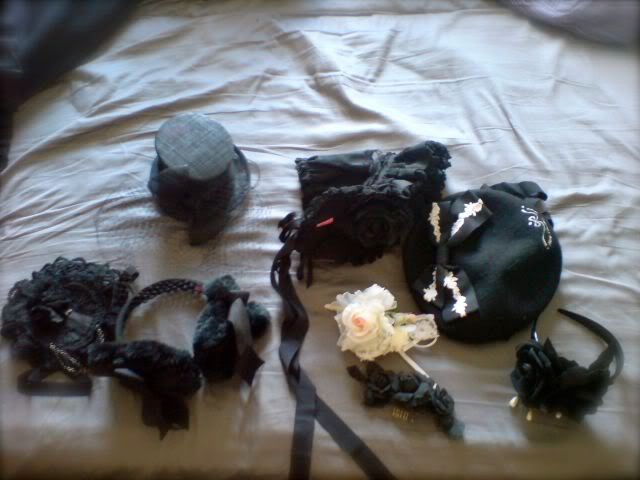 Jewellery
I got my jewellery box from my grandma when she died so it is rather special to me.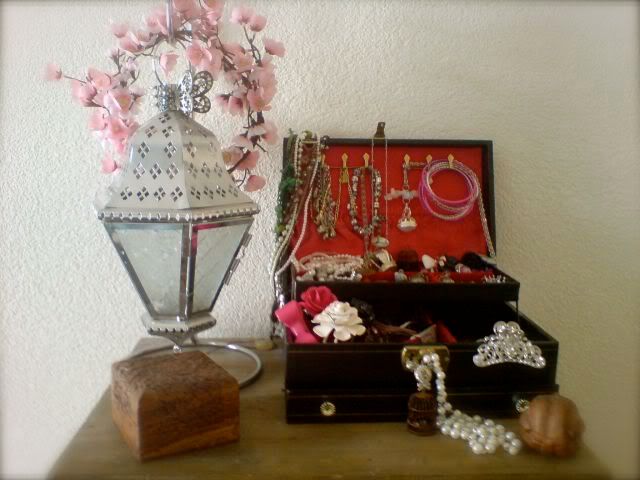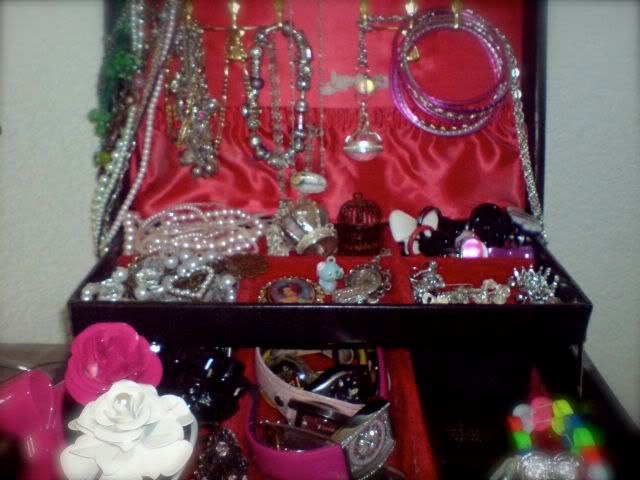 Bags:
I should really invest in some more nice brand bags, I have so many non brand bags but my brand collection is rather small.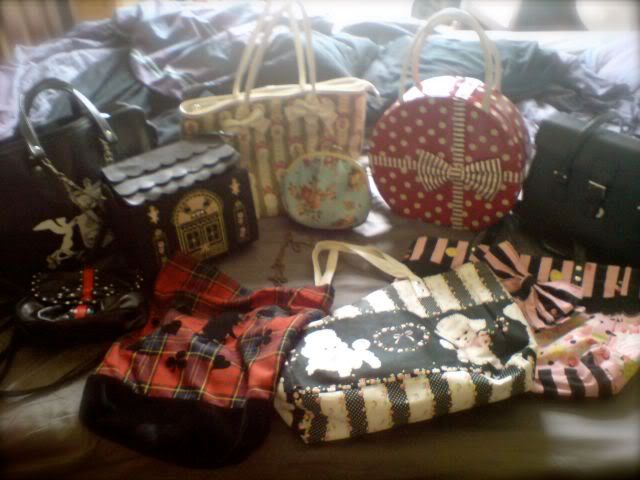 And this is were I keep my bags usually.




Socks:
I recently decided to sell all my underknees and get overknees from now on, so my collection got a lot smaller then it use to be, so sell me your overknees people ;)
Innocent World, Angelic Pretty and Baby.


Shoes: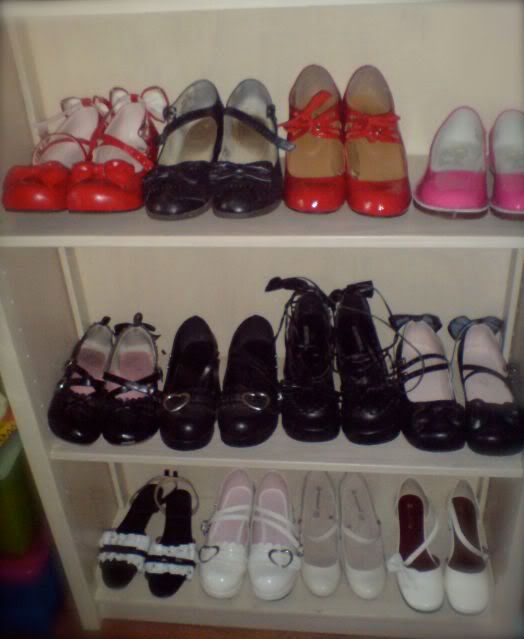 Other stuffies:
My drawer with shoebows, detachable sleeves, belts and other stuffies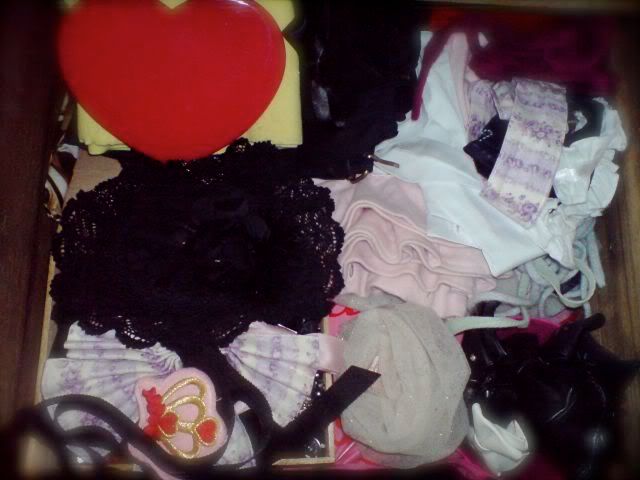 Skirts:
Meta, I.W and Banana Fish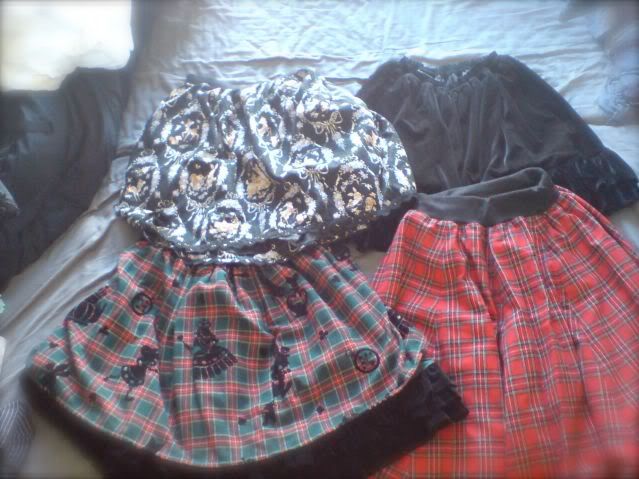 Bodyline, Meta, Heart E, MAM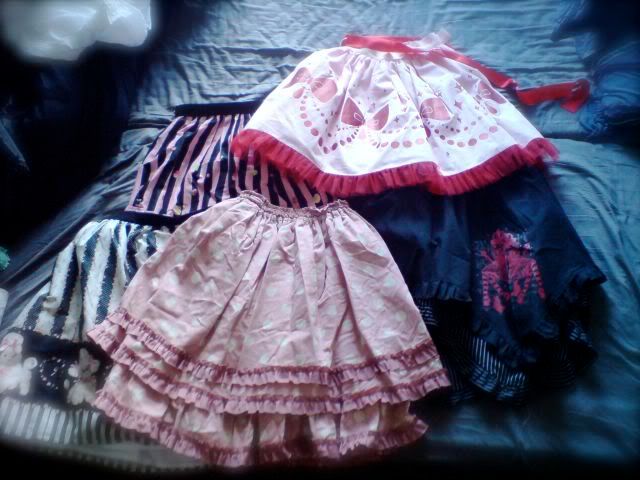 Cardigans and a skirt:
I.W skirt, heart e bunny bolero, baby.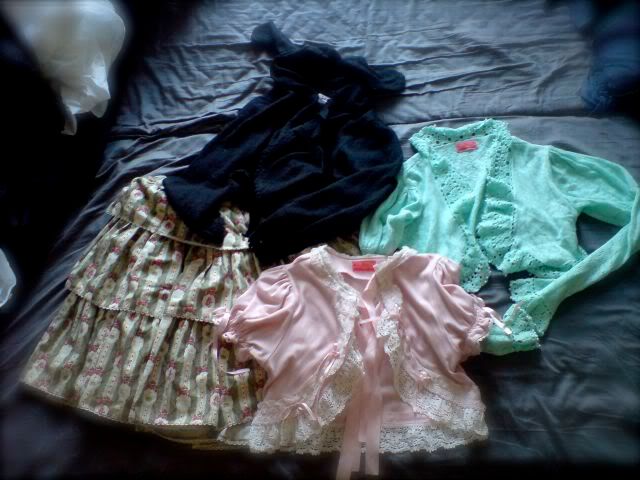 Dresses:
I am a fluffy girl so most stuff is shirred or made for me,

Hmhm chandelier jsk and meta's sweet op.




All Meta




fanplusfriend, I actually asked them to make both dresses and then they did put them in their webshop, I always find it nice to see other girls buying these designs :)




Moitie Ritual jsk and Meta's lace monster jsk XD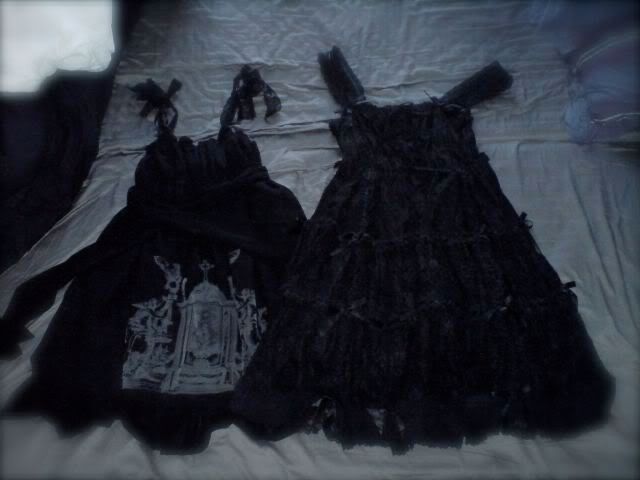 Rose melody, Meta and Dear Celine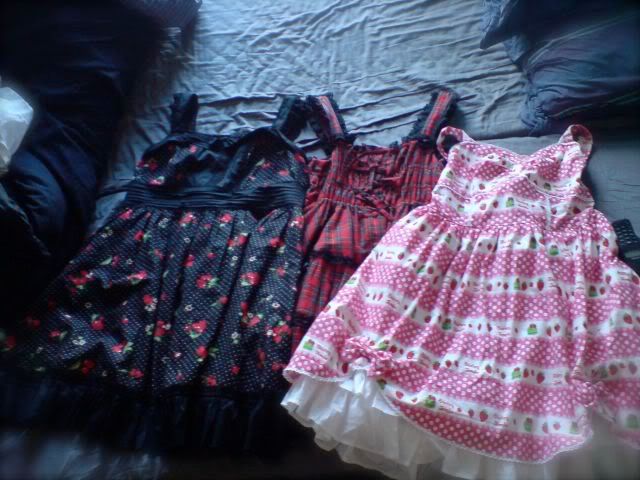 Blouses
Bodyline, rose melody. dear celine and fanplusfriend
I really should iron these they just came out of the wash.




Not pictured because I always forget something....
Moitie lace jsk, i.w bolero ( hasn't arrived yet) and some more blouses ( in the wash )

Thanks for looking and posting all your wardrobes I didn't have time to leave any comments because I have so much catching up to do after my tripp :)