Just adding my Otakon pictures on to the pile. Please let me know if you'd like me to take any pictures down. I have a knack for taking terrible pictures of beautiful girls.


Friday: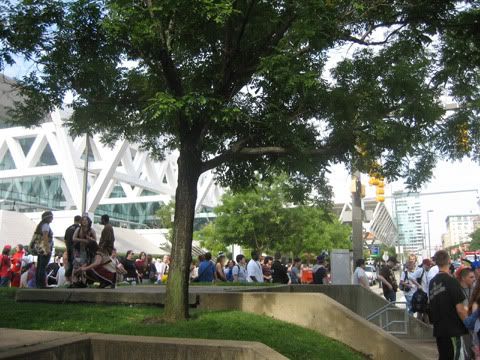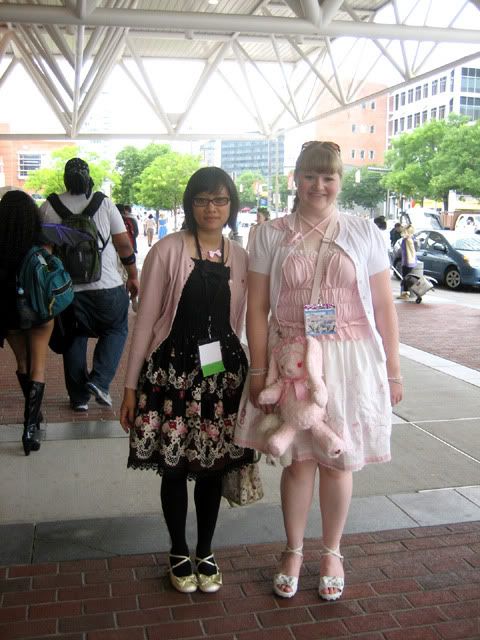 saitou_null and
puregirlblue.





I went pretty casual and comfy, so I can shop my heart out and walk around the con without too much pain on my feet. (
prettygraffiti was amazing enough to expedite my order of that straw swimmer purse, but even though it got here as promised, I couldn't get to the right post office on time. But I highly recommend her services.)

We try to hitch a cab, and find one that already had
ugly_kitties and company inside. So we happily carpooled over to Teavolve.



thislonlyflower, Ellie, Ginny (
tropigalia's adorable little sister, ?



prettykitty84, Zoh (
mr_cutiepants, designer for Morrigan NYC. I just pre-ordered her Poe Raven Skirt. Baltimore pride oh yeah.),
jeremiahmagic accidentally matched
arktoi PERFECTLY.





Teavolve printed a special menu just for us. It says "Teavolve welcomes the lolitas". :D



tropagalia making a face at
ugly_kitties while
yuki_dragon watched in amusement.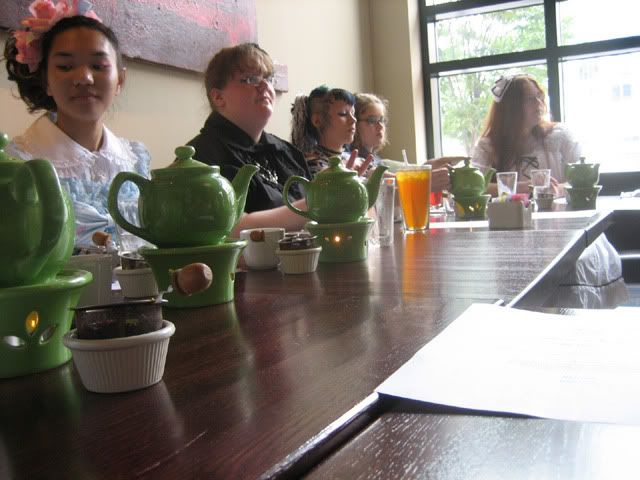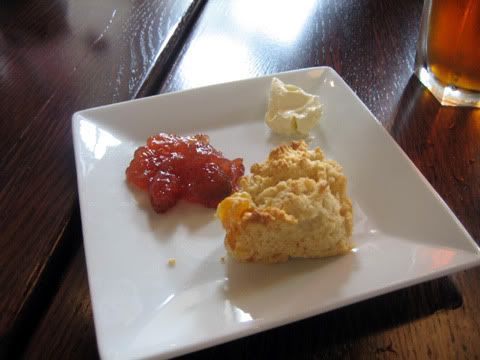 OMG real Devonshire cream. Soooo good.





I traded my goat cheese for an extra chicken salad sandwich. Very pleased.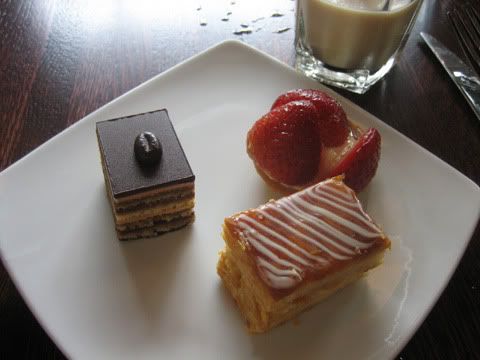 The little bite sized things got to be strangely filling.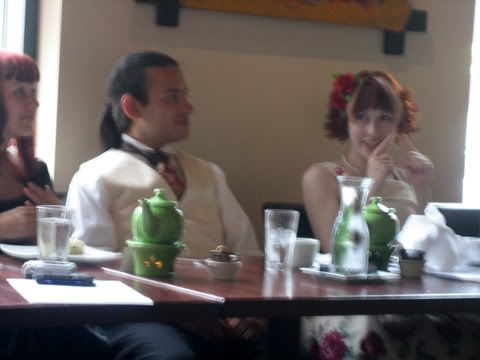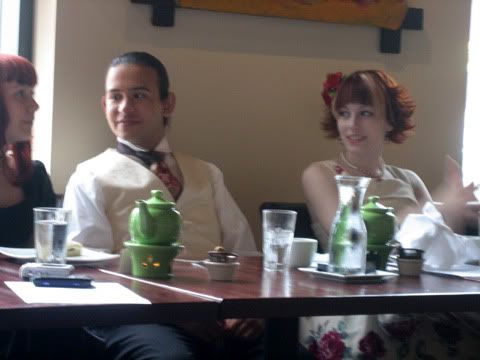 I couldn't hold a conversation by shouting across the room, so I just spied on them. Artoi is so cute, isn't she?





Morgan (
darcia26) and Angela
archfaith joins the table.

Great thanks to Elizabeth (
toujourspret) for putting together such a great tea party! Sorry for running out early to dash to the dealer's room. XD


After the rampage at the dealer's room. I went to the Artist Alley to visit some friends.




Morgan (
darcia26) and Martha (
marthaness) looking ever so lovely.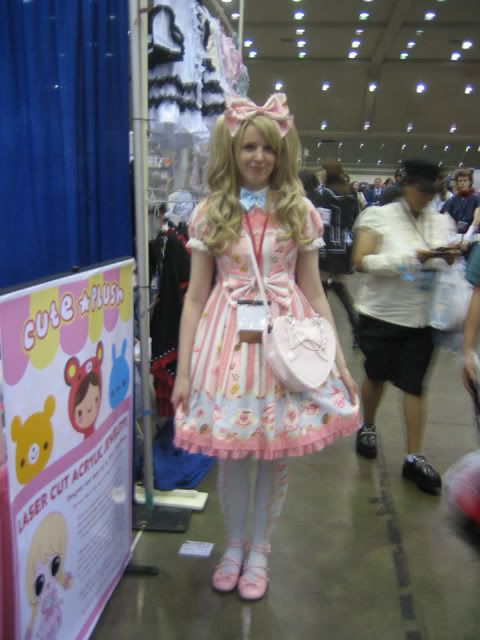 queenofdorks at her Cute Plush booth.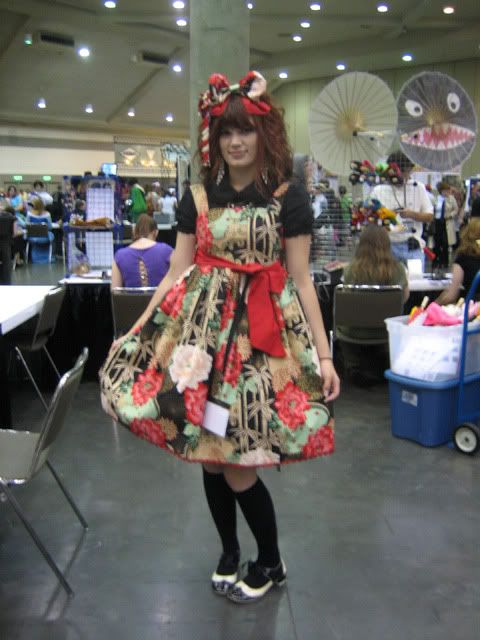 cupcakecadaver is sharing a booth with
sakurafairy.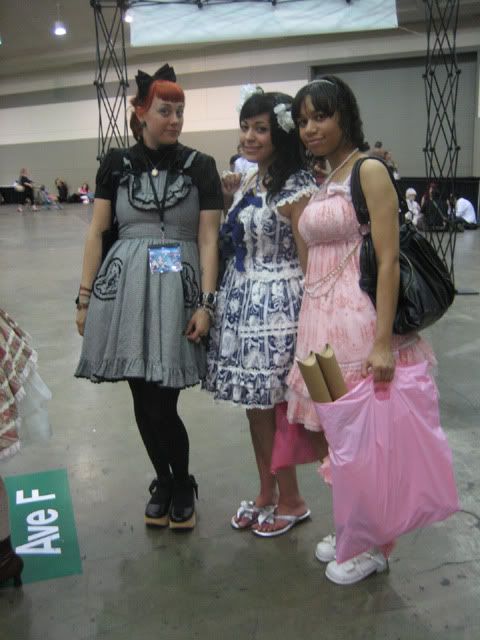 noodleynaddles,
curly_b,
toymoonhorse
tropigalia
kisei_prophet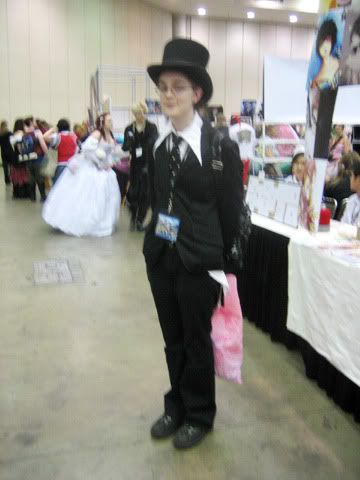 runali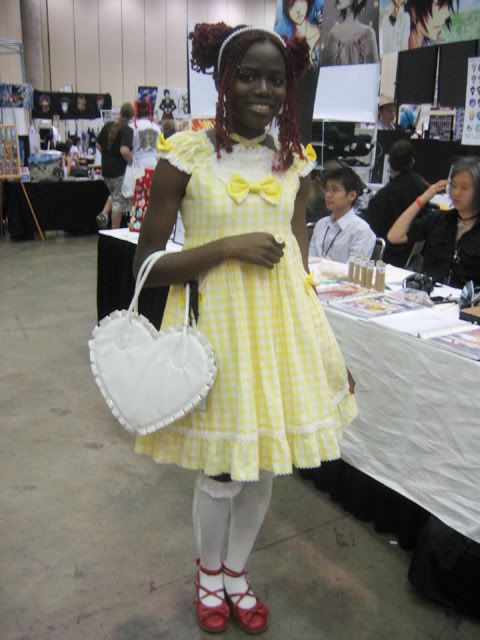 nerorizim. I've been eyeing that dress for some time now. Seeing it on her, I'm completely sold. She had little plastic goldfish earrings. <3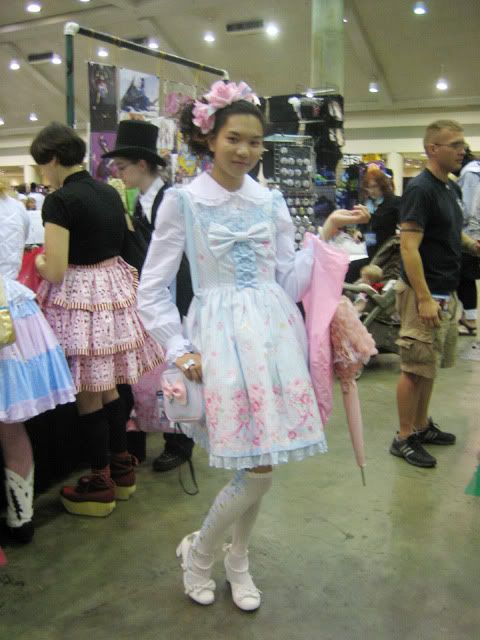 Yuki (
thislonlyflower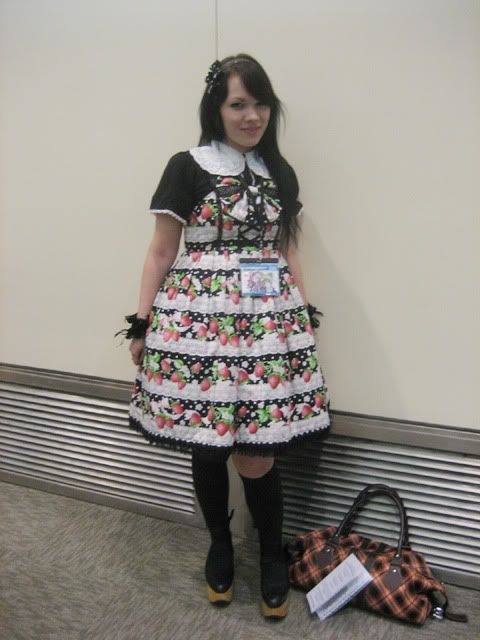 She's so adorable, and looks vaguely familiar.
absinthewilde maybe?





Our panelist for the afternoon,
onegaku_chan.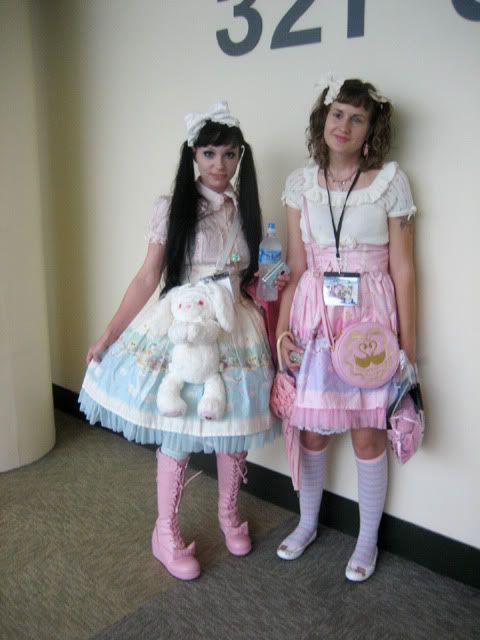 Meta swan print is perfect in person.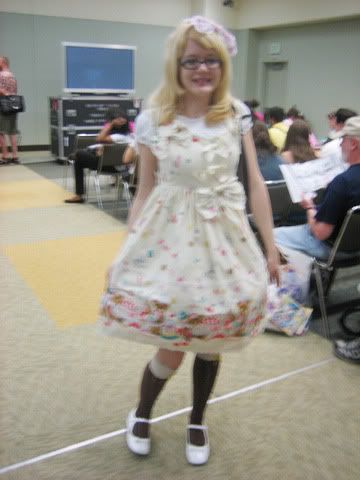 Ginny again.





Some cuties I found after the panel. No lj,
samthekat, and
audiodisco
johnnyride


Ellie's super hot. Her tiger makeup is truly ferocious.





Petrina, whom I think I met at NYAF. She only comes up to my shoulders. So tiny and cute. ::squee::





And finally some eyecandy from my favorite kodona, John (
bakaxtenshi). Yes feel free to drool.


Saturday:

The main event of the day is the Lolita Fashion Show. Way too early to be conscious if you ask me.




Becky wants to remain cut out since her makeup wasn't on yet, lol.
sakurafairy was showing first, so I came dressed and ready at 9 am.



vivcore looking radiant. Her dress is even more amazing in person. I'm so glad Candy Violet is finally showing this year. I loved her Beret and Paris set and of course her white chemise dress.



mmmymoon <3


toujourspret was an amazing stage manager. All the assistants were very efficient and helpful. One girl stripped me in 5 seconds flat. I think I flashed half the room. XD Everything went soooo smoothly. And the dresses, omg so much immense talent in that room. I love that all the designers knew each of the model's personal style so well that the dresses all suited them to a tee. I hope everyone enjoyed the fashion show. I wish I could've seen it and heard the designers talk. But for now, here are some pictures I stole from other photographers of what I was wearing.




My first dress was by
sakurafairy.





My second dress was by
missmeganmaude. I was really nervous about this one, because there was no full length mirror in the dressing room, and I had no idea what I looked like or if I'm wearing it crooked. I just tried it on for the first time that morning. It's really cute though isn't it?

All that work, I can't believe it was over so soon. After the show I changed into my rushed OP. It was really embarrassing in comparison after just seeing all these beautiful handmade dresses from the fashion show. But since I stayed up so late working on it, I might as well wear it for a bit. Still not too sure about the gold trim. Maybe too tacky?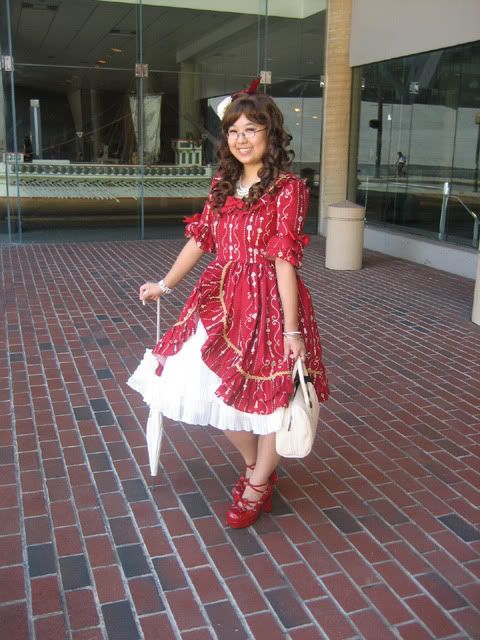 We swung by the Artist Alley again where I found Jeremiah, Zoh, and An. I tried to buy Zoh's Raven skirt, but it was still only available for preorder. Not to worry, I submitted my order on Sunday.


We went to say hi to everyone at the Swap Meet. I didn't go to the actual meet because I didn't bring anything to swap.




These girls are so sweet. I think they came to one of the local meetups.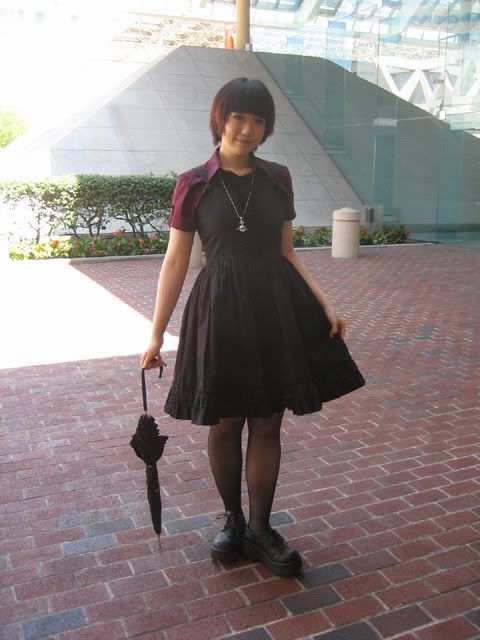 manabizzle. She's an old college friend of mine. Actually my first irl lolita friend. She's been out of the scene for about 3-4 years, but she's trying to get back in.





So pretty. She's wearing one of my all time favorite BtSSB dresses.





Mary wearing her disco glitter dress from the fashion show. So fabulous.





Becky Becky Becky!





Her deco-ed badge and lanyard


After that my energy level just crashed and burned. Becky and I went back to the car and changed into something more comfortable. Then it was time for a late lunch.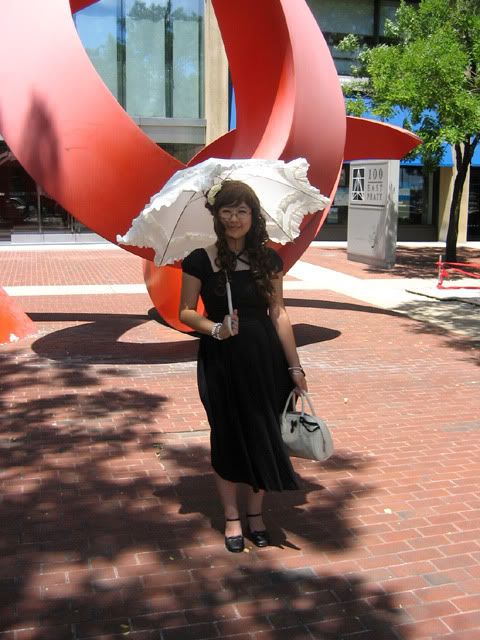 I took off the wig about 15 minutes after this and luckily didn't have terrible wig hair.





At lunch. Her domino handmade dress is so awesome. The neckline trim was all dominos she cut out.





I expected to see a lot more AP deco girls, but she was the only one I found. Maybe east coast lolita culture is different somehow?


My pictures aren't that great, but feel free to take any picture you'd like. :)




And if anyone's interested at all, I finally posted pictures from Otakon last year here.