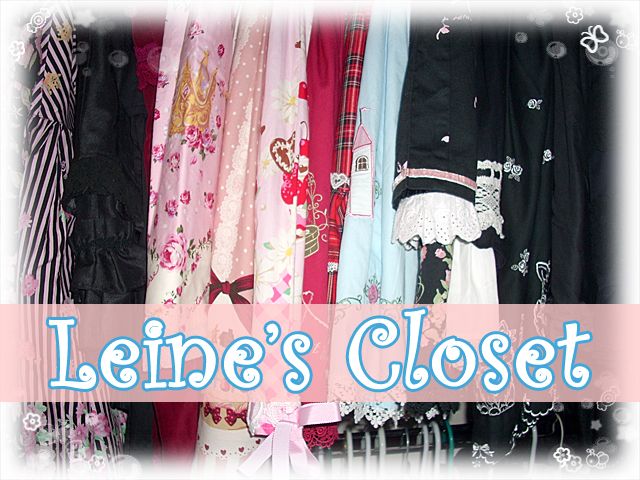 Hi everyone, I want to share my wardrobe and explain a little about some of my most favorite Lolita pieces.
This is my closet, I keep Op and JSK in the left, to the right skirts, and down my cutsews, boleros, blouses, etc.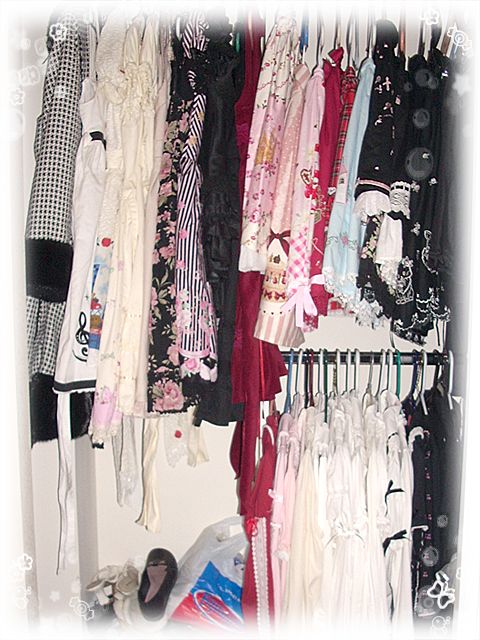 Teddy Bear OP
(Handmade by my mom),
Special set
(Metamorphose),
Mary in the Sky with Candies
(BTSS)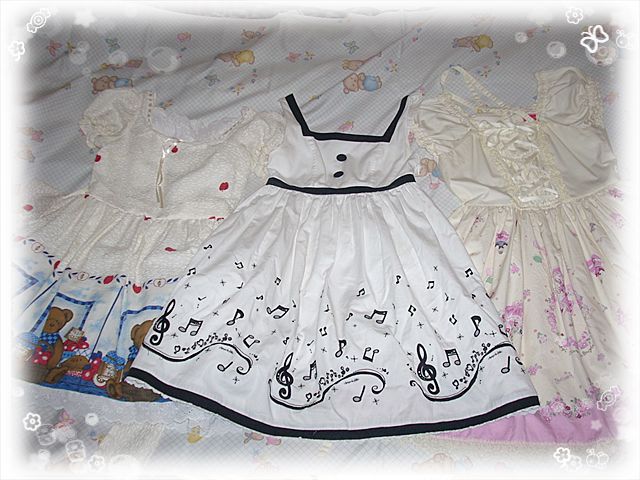 Mary in the Sky was one of my dream dresses and thanks to a user from LJ, I trade with her a skirt and moneys to get it, she was super patient and nice to me, I can't remember her username. Sorry, if you read this let me know who you are!
Cream OP
(Innocent World),
Floral JSK
(BTSSB),
TeddyBear JSK
(Innocent World)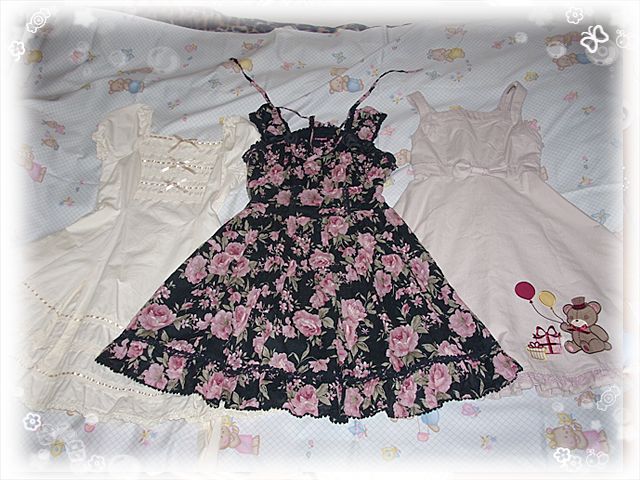 That floral OP is amazing!, my friend LJ xiaynie traded to me. Thanks girl, I love it *0*.
Babydoll
JSK (BTSSB),
Rose Tiara
(Angelic Pretty),
Velveet JSK
(BTSSB)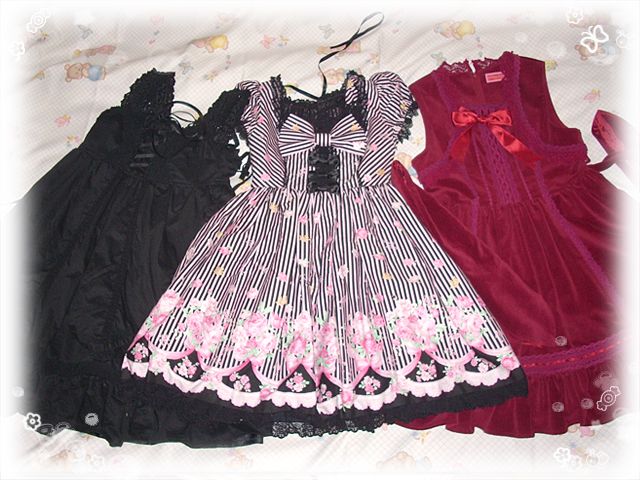 After seeing my friend LJ_Rosie_os with her ultra cute Cherry Berry Bunny, I got this anxiety to get an Angelic Pretty print, so I ask a friend who lives in japan to get me one from the store, I was between Miracle Candy and Rose Tiara, but he fund the second as you can see, and I'm very very happy, I'll wear it soon!
BABY's black se
t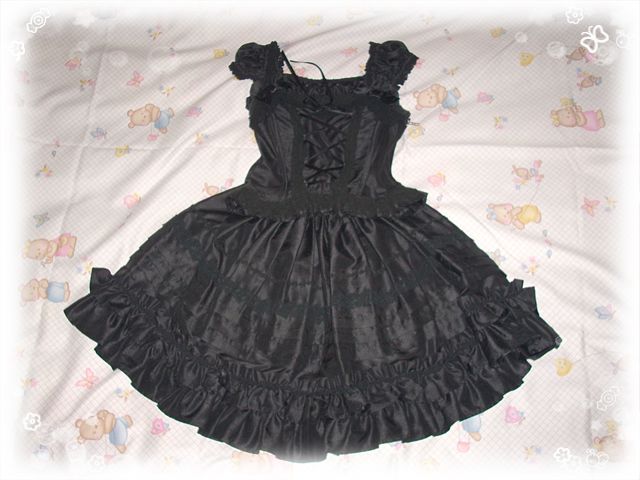 When I start looking at lolita, I was in love of this set but I was to cheap and shy to buy and wear anything Lolita, so, when I find the confidence and start buying and dressing, sudenly I came across this SET in alice fururun webpage and I buy it imidiatly. Lucky!
Sweet Teddybear
(Innocent World),
Crown Rose
(Metamorphose),
Parfait
(BTSSB)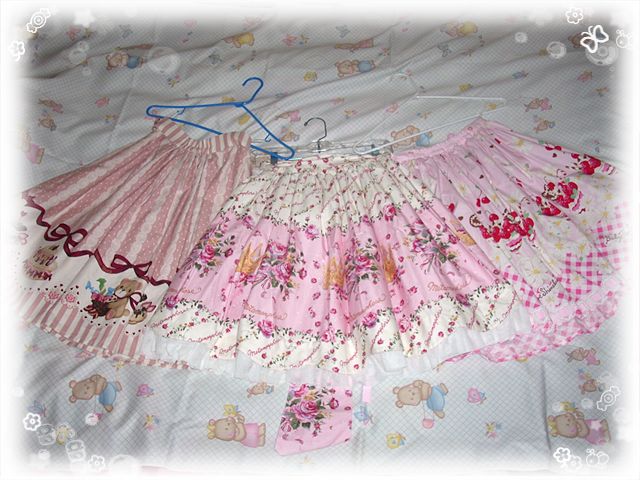 Parfait and SweetTB were my dream prints for a long time. I'm so happy that I have both!
Red ridding hood
(BTSSB),
She is sleeping
(BTSSB),
LP Heart pocket
(Angelic Pretty)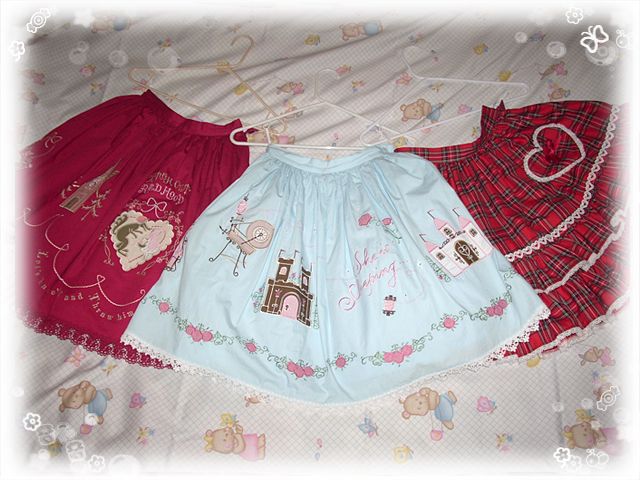 Gorgeous skirts, Farytale Series from BABY is everyone dream prints. My treasures!
Kitty embroidery
(Innocent World),
Thumbelina
(BTSSB),
Scaloped Skirt
(Angelic Pretty)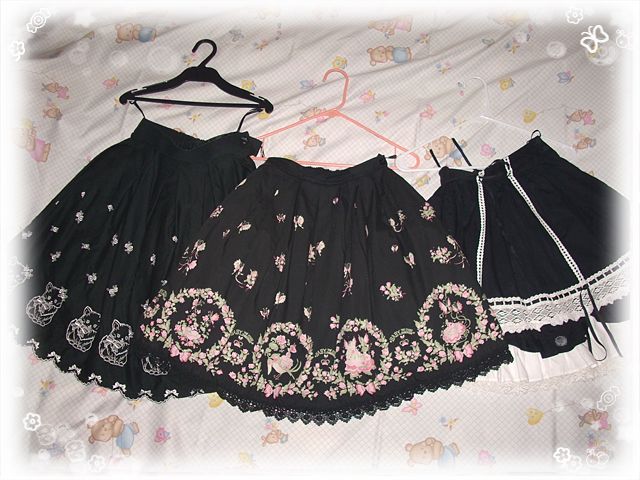 This Thumbelina skirt is very special to me, it reminds me my childhood and how I dream about faeries living at my garden.
Black skirt
(BTSSB),
Cruxcomissa Skirt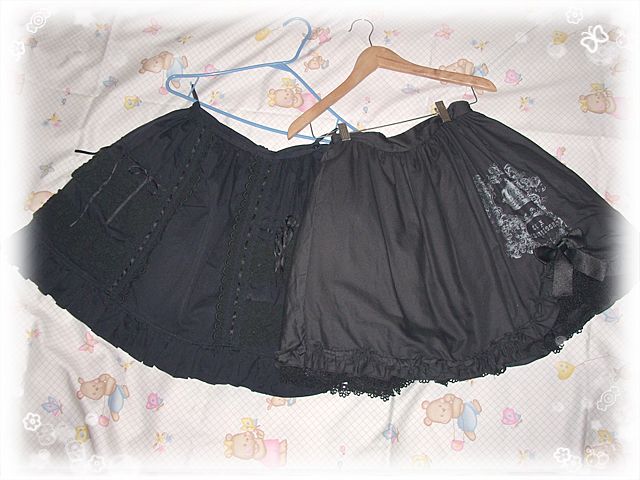 Nothing to say, just that Cruxcomisa skirt took like 3 months to arrive xD. I was very desperate but at the end everything was fine.
Putumayo SET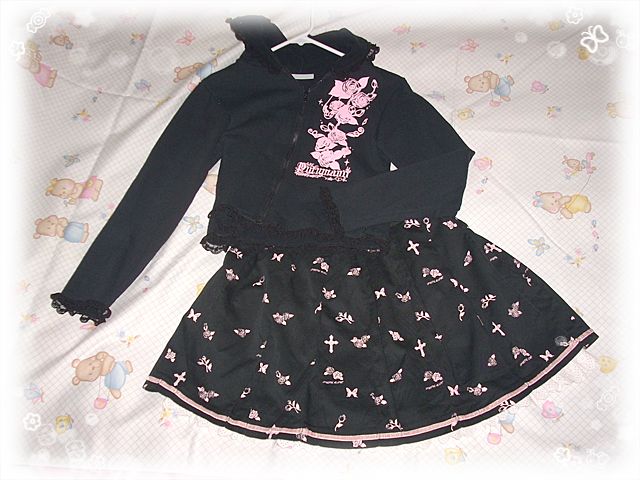 My friend LJ_Naku_kirei sold it to me, is so comfortable, I totally love it. I think I wear it too much actually. :P
CUTSEWS:
BTSSB, BTSSB, Angelic Pretty, BTSSB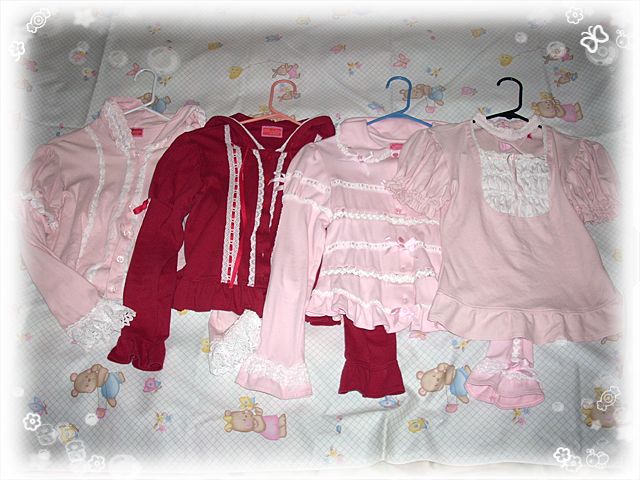 CUTSEW + BOLERO:
Angelic Pretty, Putumayo, BTSSB (x2)
BLOUSES:
Angelic Pretty, BTSSB, Anna House, Angelic Pretty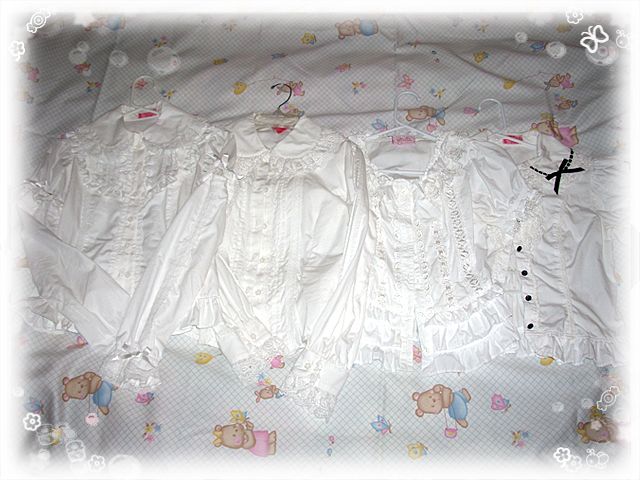 BLOUSES:
Angelic Pretty (x2), Innocent World, BTSSB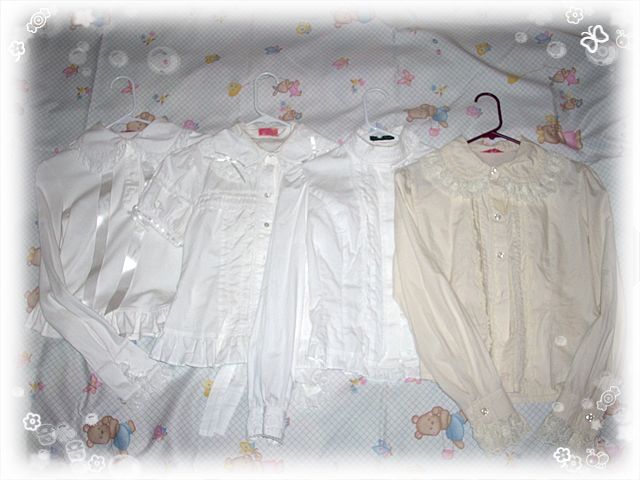 Socks, Accesories, Bags and Waisties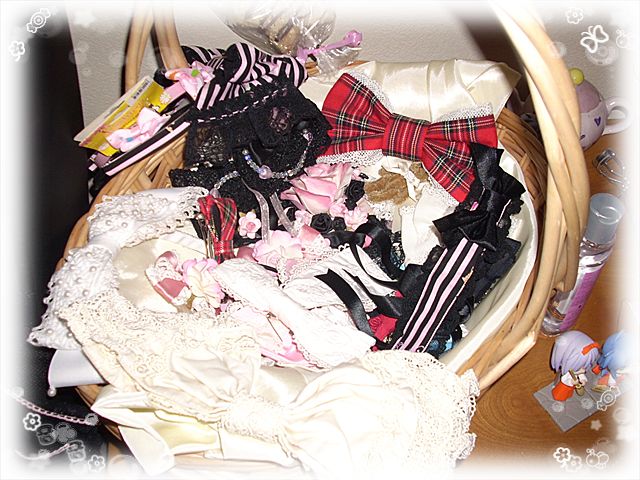 Sorry for being so lazy in this picture :P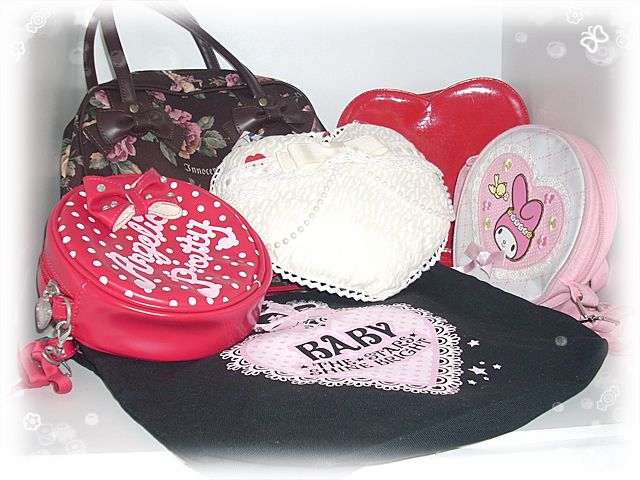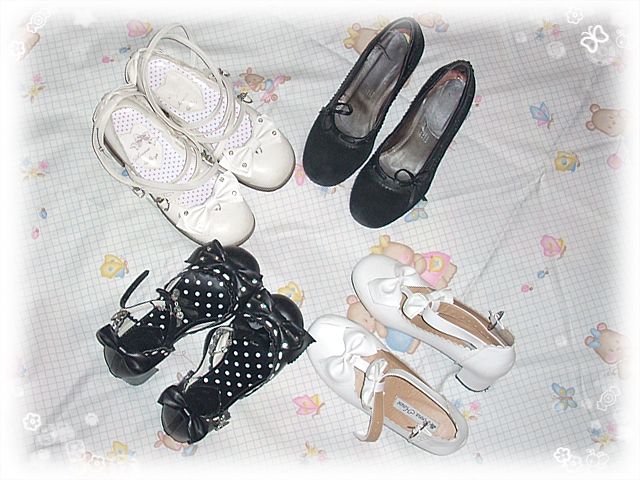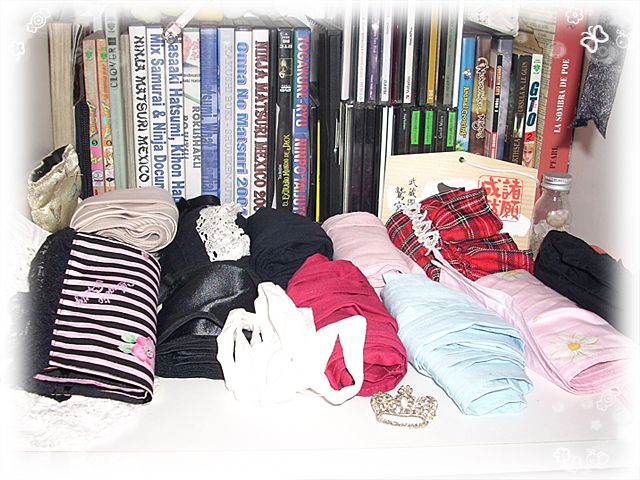 I usually keep the waist ties separate from the cloth.
And this is all, thank you for you time and sorry if my English is not good, is not my main language.