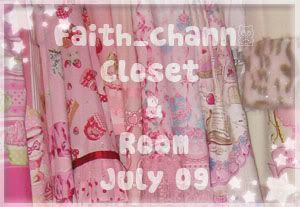 I have had a lot of fun looking through everyone's closets so I thought I would post mine!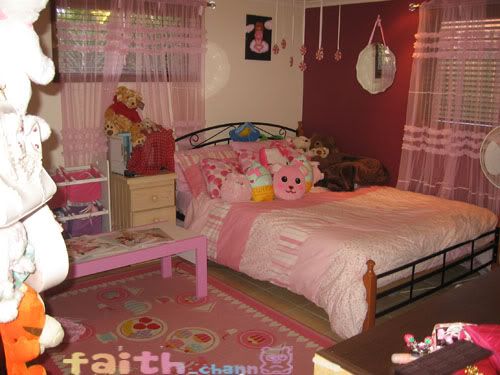 I am still trying to decorate my room, but I am pretty happy with it so far!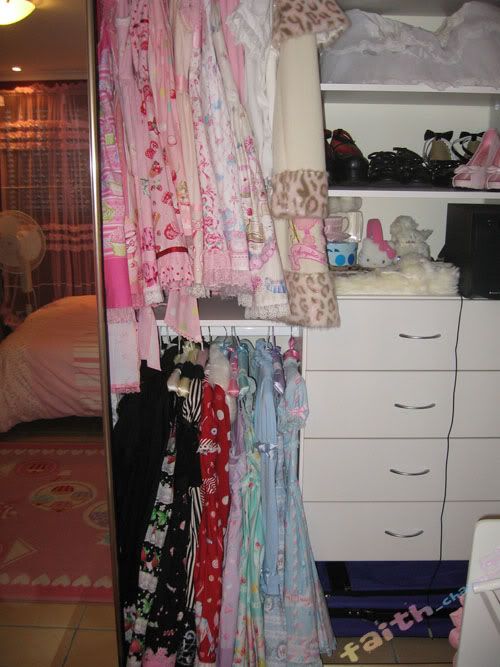 My closet is pretty cramped at the moment. I need to go through my old (normal) clothes and throw some out.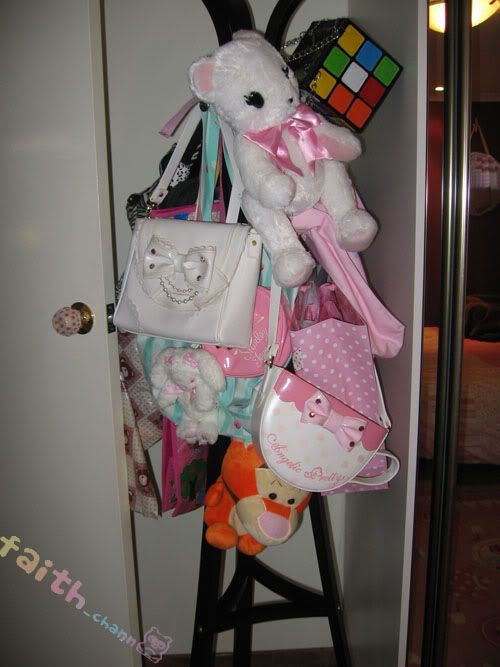 This is where I keep my bags :D



I keep most of my shoes here, all the black ones are in my closet though haha.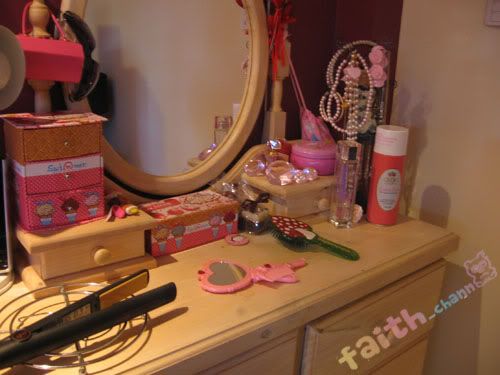 This is my dresser :D



Shoes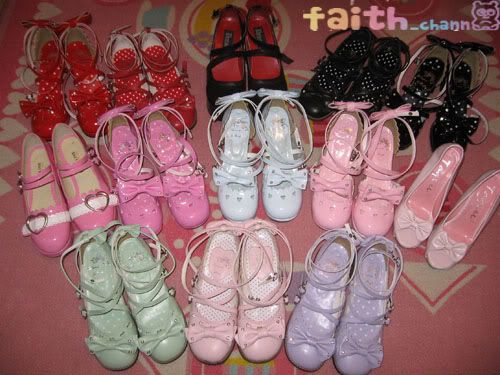 I love tea parties, can you tell?
I have another 3 colors on reservation xD



Coats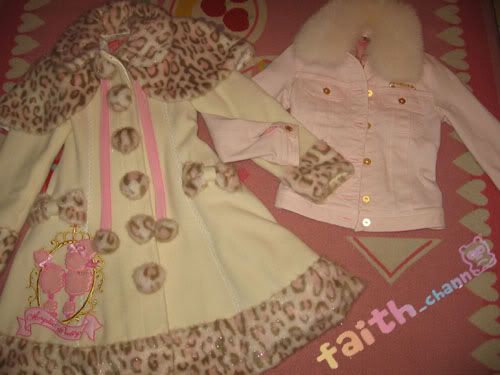 Angelic Pretty l& Jesus Diamante
It is pretty hot in Australia, so I don't need too many winter coats.



Cardigans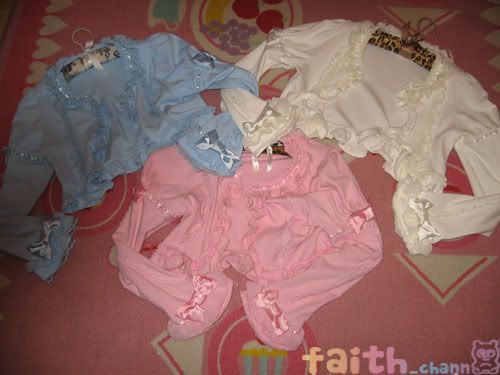 I love bodyline cardigans, I need to get the black one too. xD



Blouses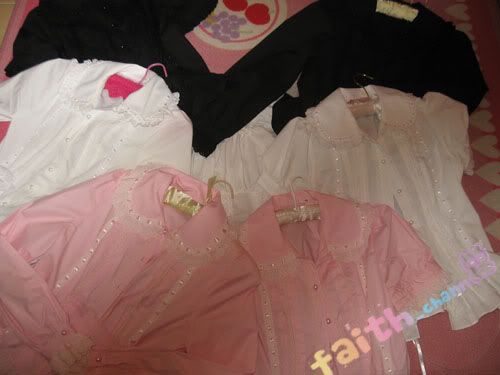 All Anna House
Messiest photo! xD



Dresses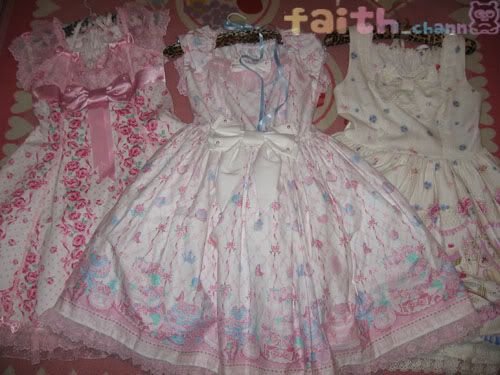 White
Lady Rose, Memorial Cake, Merry Sweets Castle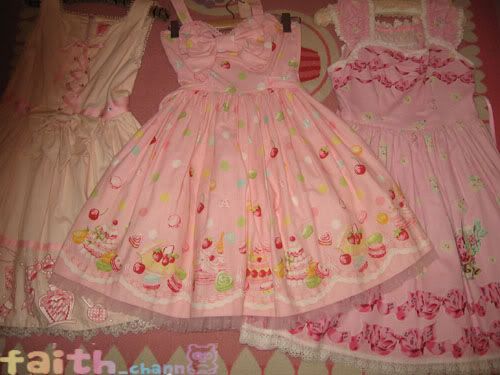 Pink
Cosmetics, Macaron, Music Salon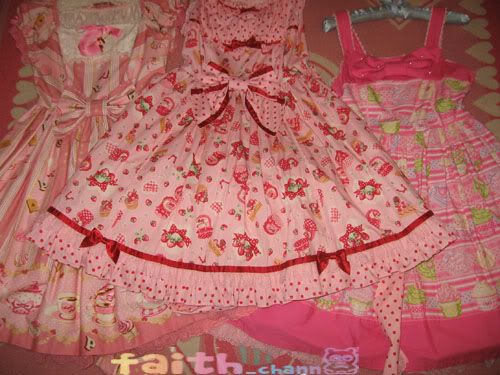 Pink
Wonder Party, Sweets Jam, Whip Magic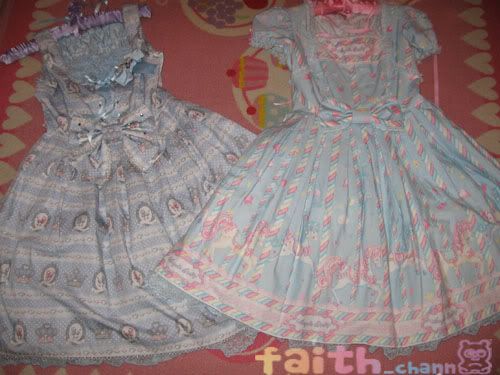 Blue
Royal Poodle, Sugary Carnival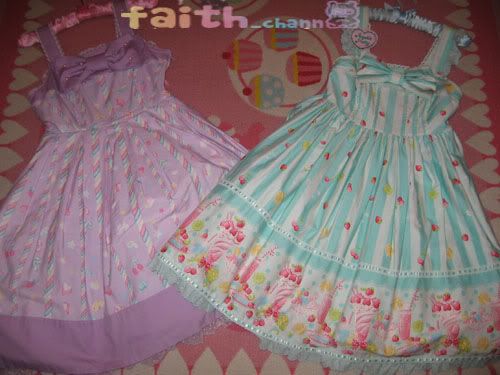 Lilac and Mint
Sugary Carnival special set, Fruits Parlor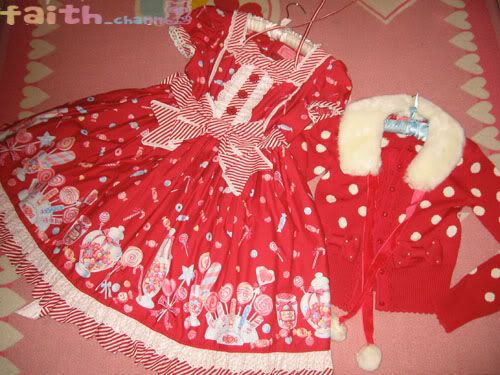 Red
Miracle Candy and Angelic Pretty dot cardigan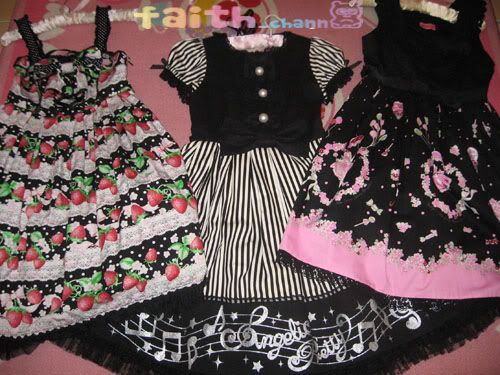 Black
Ichigo Millefeuille, Fancy Melody, Mary in the Sky with Candies



Hair Accessories, Jewelry, Stoles and earmuffs!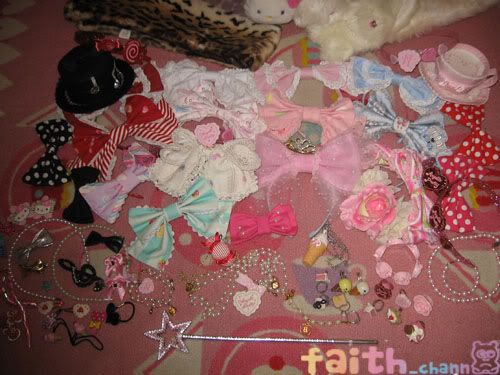 I wont list all of these, maybe just my favorites.
Wonder Party Tea Cup Mini Hat, Angelic Pretty Jewelry, Heaps of headbows!
My new baby black headbow came after i took this photo
Sorry this is pic is messy too :P



Bags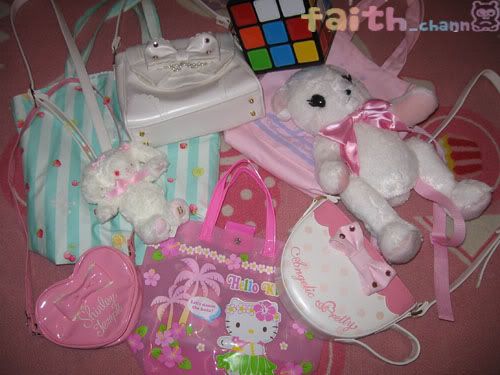 My wonder cup is my favorite!
Also got popcandy & macaron bags coming.



Socks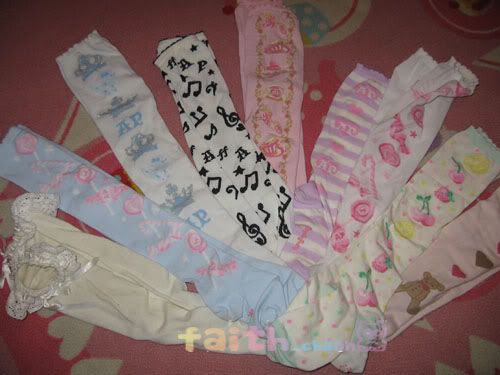 I LOVE socks.
I have like 4 more pairs in transit xD

Thank you for looking!!