Raspberry Lemonade (1 Quart)
Ingredients: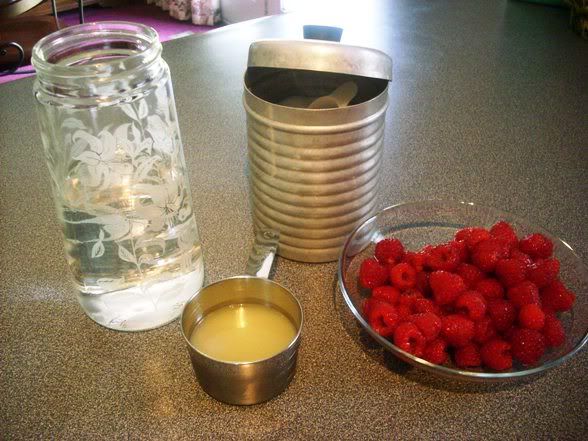 3 1/4 cups of water
3/4 cups lemon juice
1/2 cup sugar (more or less to taste)
1 cup fresh or frozen raspberries

1. Mix lemon juice, water, and sugar in a pitcher until sugar is dissolved.
2. Mash raspberries with a fork. Be sure to get them into small pieces.
3. Add mashed raspberries to lemonade. Stir well and enjoy!



Guro berry.

Berry Tarts (Makes about 6-10 tarts)


Crust


Ingredients:


2 cups flour
1 teaspoon salt
2/3 cup shortening
6 tablespoons water

1. Combine flour and salt in a large bowl. Mix in shortening using a fork. It should form clumps; mix until the clumps are a relatively small size.
2. Sprinkle water over the mixture 1 tablespoon at a time, pressing the liquid in with a fork until dough is formed. The dough should hold together, but not be wet or slimy. Press together with hands.
3. And now you get to make a mess. Lightly flour your work surface, your hand, and a rolling pin. Roll out the dough to about 1/8 inch thick.
4. Fit the dough into tart pans or muffin tins, trimming away the edges. Leave some extra dough for the top crusts.

Filling
Ingredients: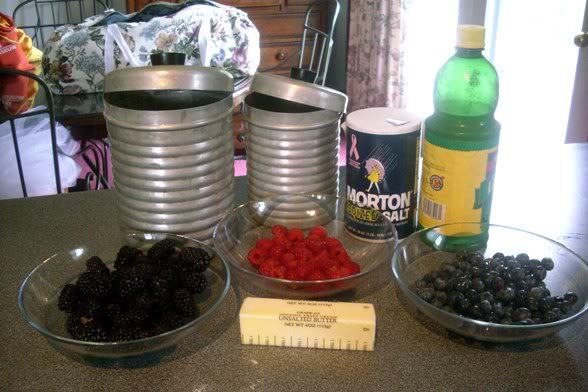 4 cups of berries (I used 1 cup raspberries, 2 cups blackberries, and 1 cup blueberries; but you can use different amounts & kinds of berries to your taste)
3/4 cup sugar
3 to 4 tablespoons flour (If you have very juicy berries, use 4)
1/8 teaspoon salt
1 tablespoon lemon juice
2 tablespoons butter

1. Preheat the oven to 425 degrees (F). Combine sugar, flour, and salt in a bowl.
2. Sprinkle half the mixture into the bottom of the tart crusts.
3. Add berries to each crust, and sprinkle the remaining sugar/flour/salt mixture over the berries.
4. Sprinkle each with lemon juice, and add a little bit of butter.
5. Cover with the top crusts. I made a criss-cross pattern with the top crusts by cutting strips of dough, like this: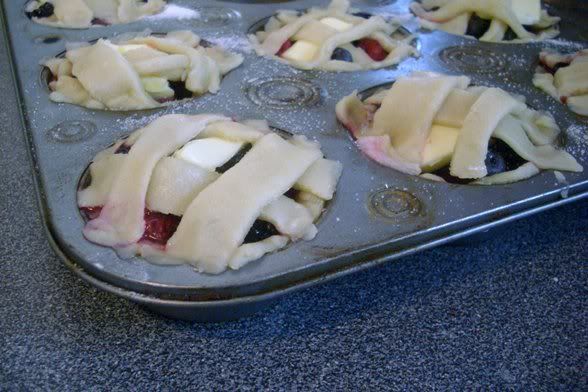 6. Bake 25-30 minutes, depending on the size of the tarts.
7. After allowing the tarts to cool, remove them from the pan. Garnish with whipped cream and strawberries, and enjoy!

Fresh out of the oven:



And garnished:



If you make either of these recipes, please let me know what you thought of them!

I hope you enjoyed my post.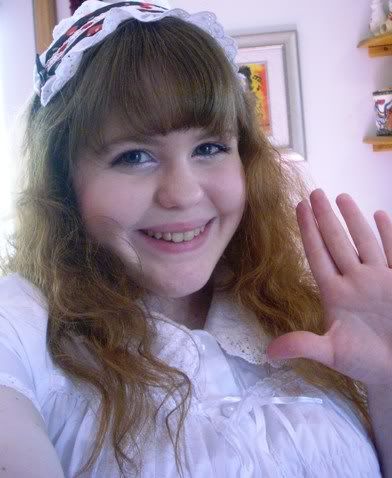 Bye~!