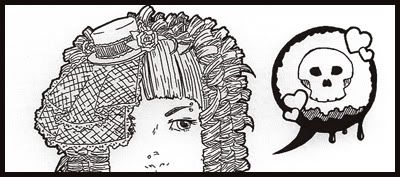 I had a conversation recently with
carbonidiot which (while very brief) spawned the idea for this image. I thought it would be fun to draw, as did she, and we each went about creating our own versions. I really hope she posts hers, if she hasn't already, but here's mine! For a larger version, please click on the image. It will take you to my deviantART page.

As always, constructive criticism is welcome. It may not get used on this image, since it's completed, but will be kept in mind for later drawings!

Also, I do plan to color this in the near future, I'm still deciding on color schemes however. Any ideas?






Thanks for looking! Hope you enjoyed it!