I apologize if its hard to see any of the stuff, I laid them on my bed and I realized the new bedspread is quite busy in itself and the silver really pops out! I'm actually redoing the bedroom at our house atm so its all black/white/silver/dark wood and damask. Should look really nice, I can't wait to get it finished :)

Its a real shame I never get to wear this stuff. I'm going to get some more work appropriate things, and hopefully go out to more meetups. It's no fun wearing it around the house all by yourself! :)

Anyhow, onto all my frillies and junk! Hope you like






I just got the rose Melody dress on the left, I really like it. It works really well casually.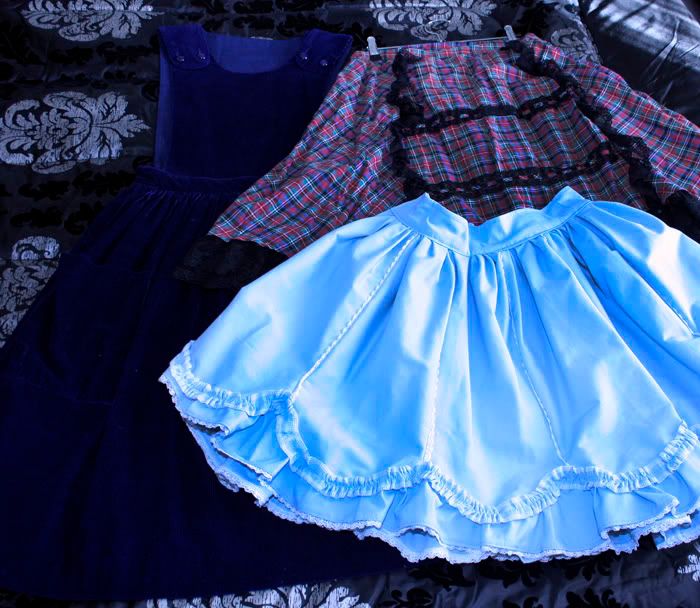 I have too much black :p




And some more black. More bodyline. I love the purple skirt.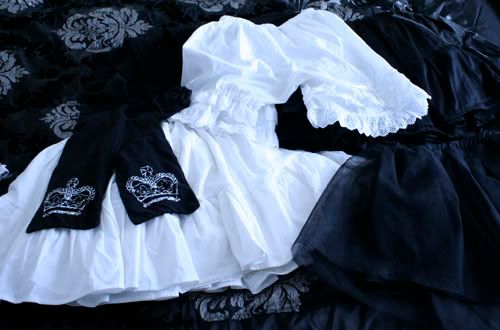 Underthings! And a scarf. The two foofy ones are also by Chucks_bitch. They are AMAZING.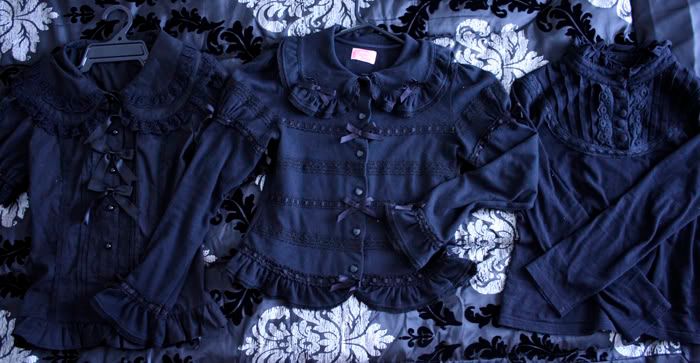 I really didn't realize how much black I had till this post >_>




Not exactly lolita, but I prefer to wear normal shirts with skirts as its much more casual. These 6 get rotated and worn more than anything else in my egl wardrobe.




My 4 favorite corsets. All steel boned, I adore them so much! I have a lot more but they aren't really suited to egl. Pvc, latex and weird bright colours.




I need a better picture of my pink boots, i will take some later! :)




Life saving warm coat. After 49 degrees Celsius temperatures and then 10 degrees 3 weeks later, this baby is my new best friend this winter. Stupid Melbourne weather! One minute on fire the next minute we are flu and snow central




This is where all my accessories live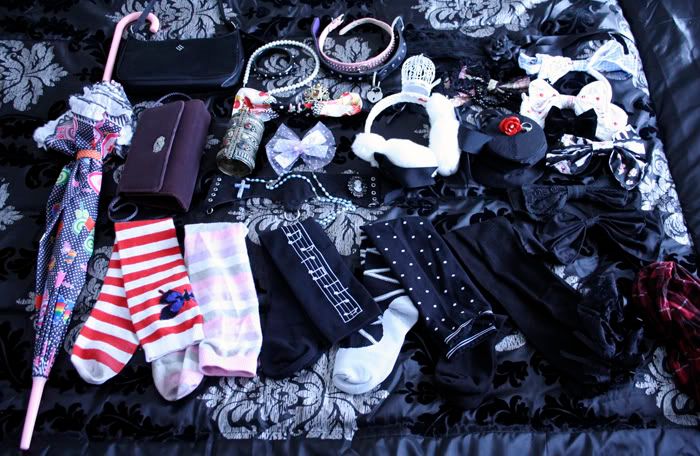 And this is them! :) So much stuff. I have lots of bows. Right now I really like the baby blue rosary, though I don't wear much blue these days.




I love bunnies!