oh my god, taking so many pics is exhausting, I hope somebody is interested in these pics, because it took a lot of time to take them XD! No cutsews, no blouses, no bloomers, no socks, no accessory: just dresses, skirts, coats, jackets and shoes... *_*
These are not the most beautiful pics, like you can see in other closet-posts. I just throw everything together XD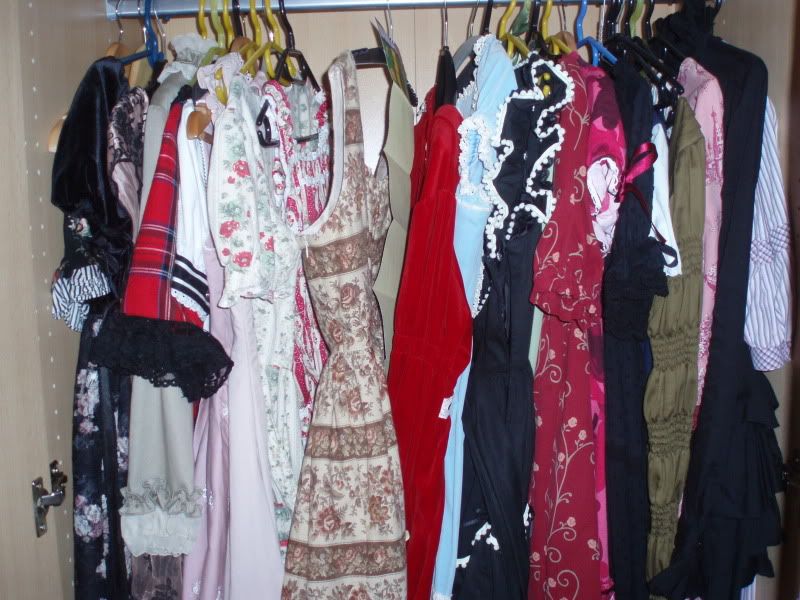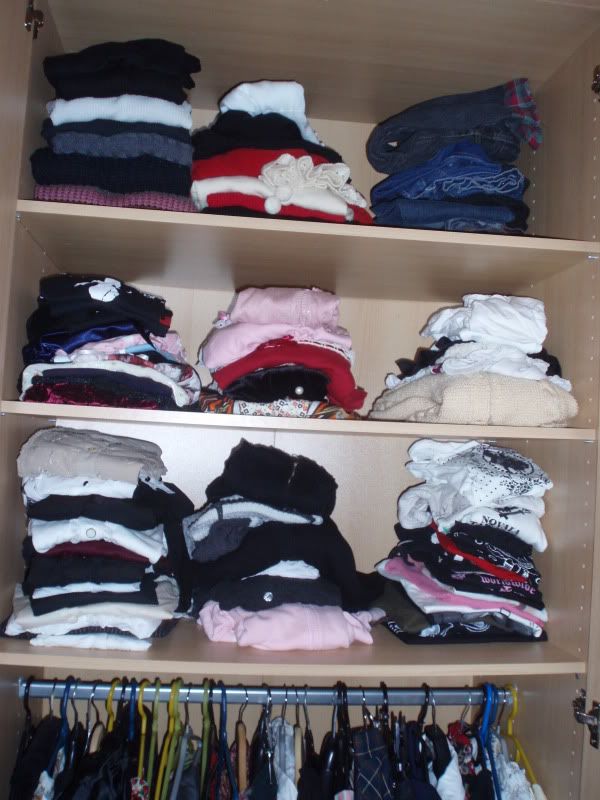 I tried to organize my dresses but I failed *_*

gothic dresses: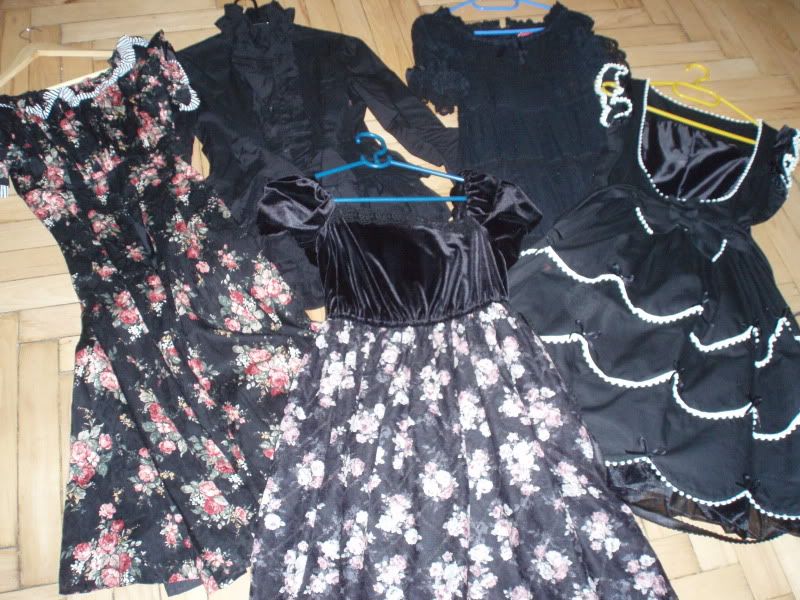 floral dresses



off-brand dresses



longer dresses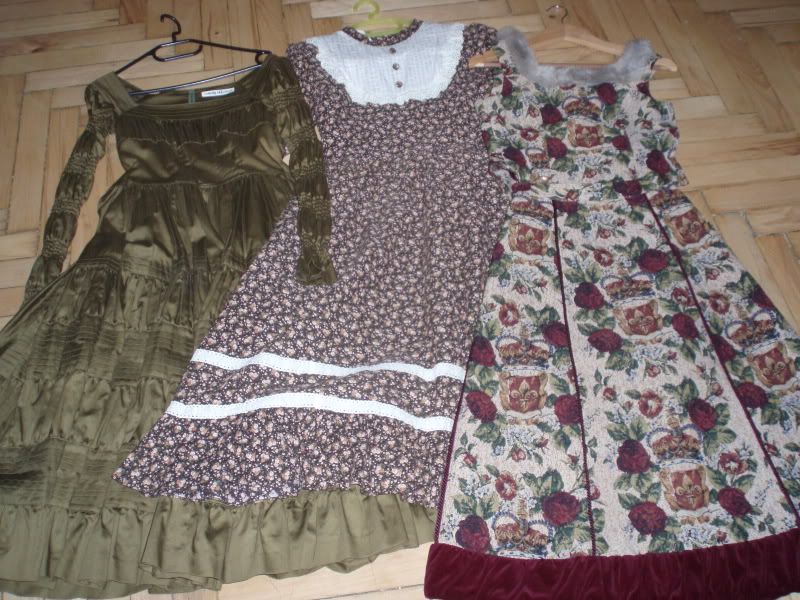 print dresses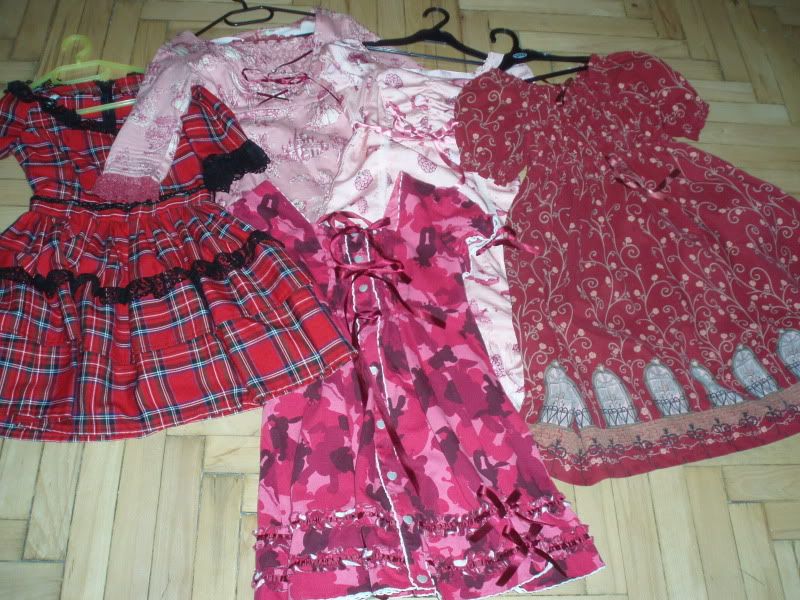 velveteen dresses



pastel coloured dresses XD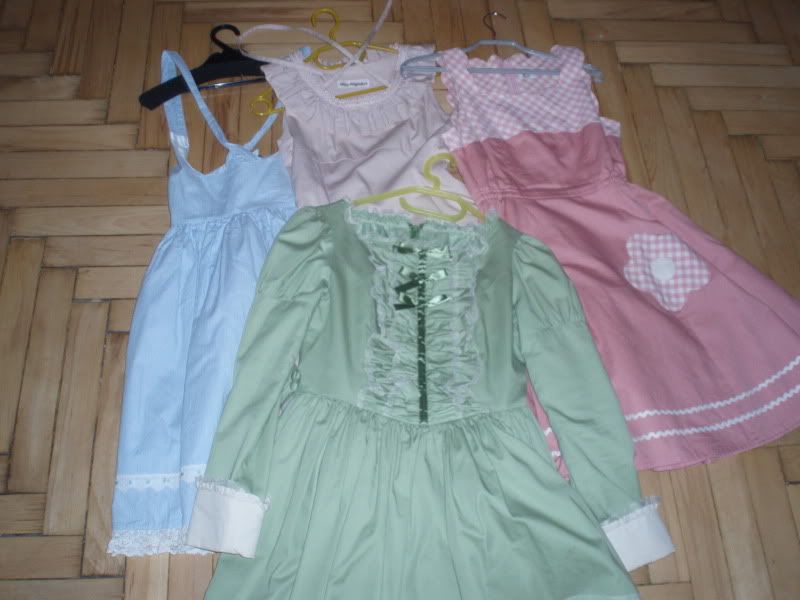 random dresses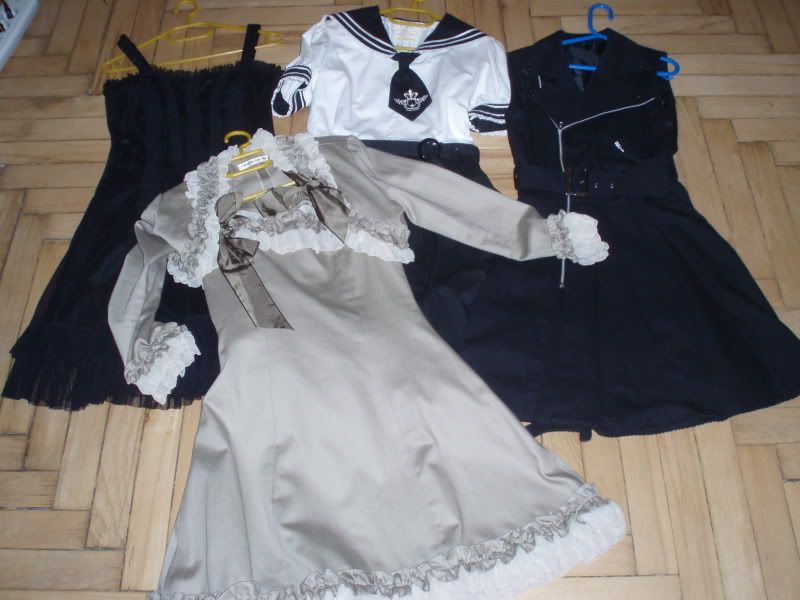 jackets



coats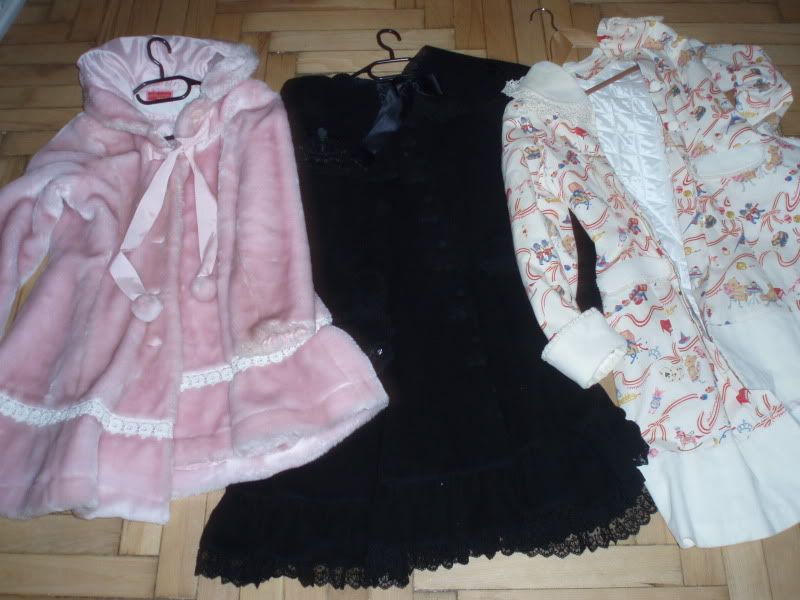 floral skirts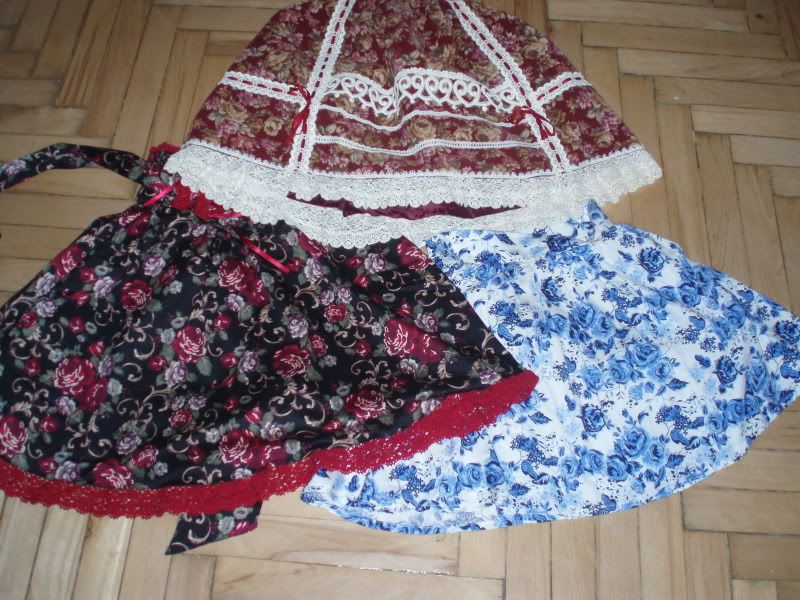 print skirts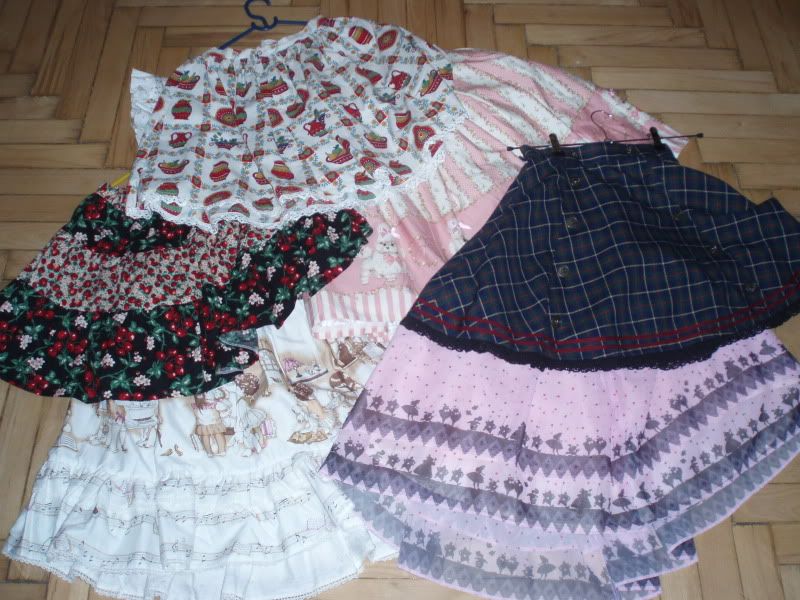 solid coloured skirts



loli-shoes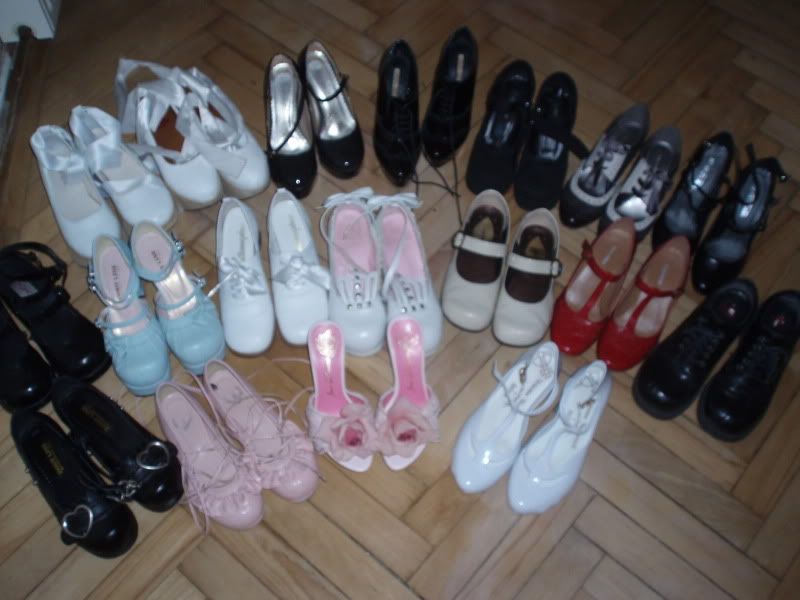 as you can see, I wear a lot of brand but also have a lot of non-brand XD => AP, Meta, Baby, Jesus Diamante, Vivienne Westwood, IW, Bodyline, ETC, Jane Marple, Moitié, Juliette et justine... etc. and I lov eto wear all colours and styles!