WARNING: Very image heavy!
So I and my friend,
Meg
recently had a punk themed Lolita shoot. I don't know if I did great at portraying a Punk Lolita but I stuck to the bellshaped-skirt by wearing a petticoat for the Lolitaness of it. I know punk usually has those metal studs and chains but they weren't just my thing. I kept the usual red and black plaidness of punk though. I also used the skull motif when I made my headpiece and cuff. I am really proud how they turned out. The socks and platform boots of coolness were lent to me by
Meg
, who was also my photographer in this shoot. So there. Enjoy and thank you for viewing. Comments are very much appreciated!

High resolution images available here: dolldelight.deviantart.com
Accesories available at my shop here: lovelacelolita.multiply.com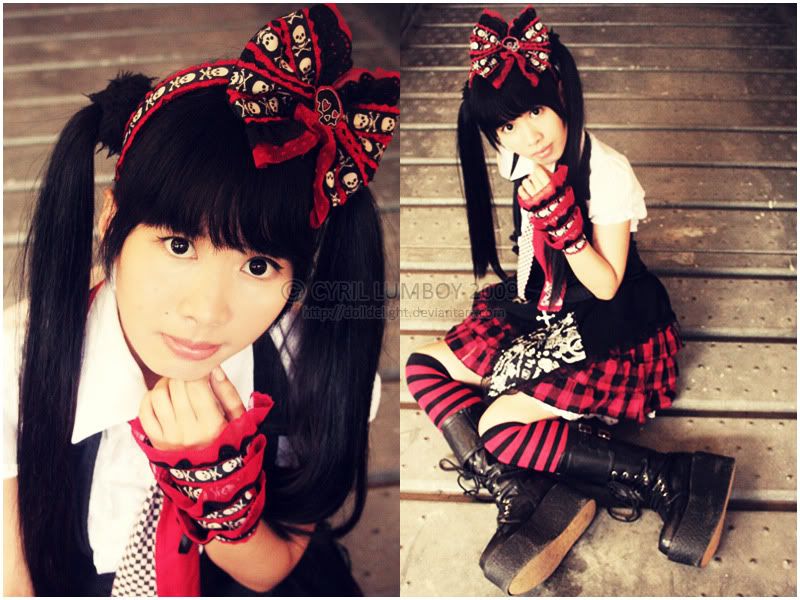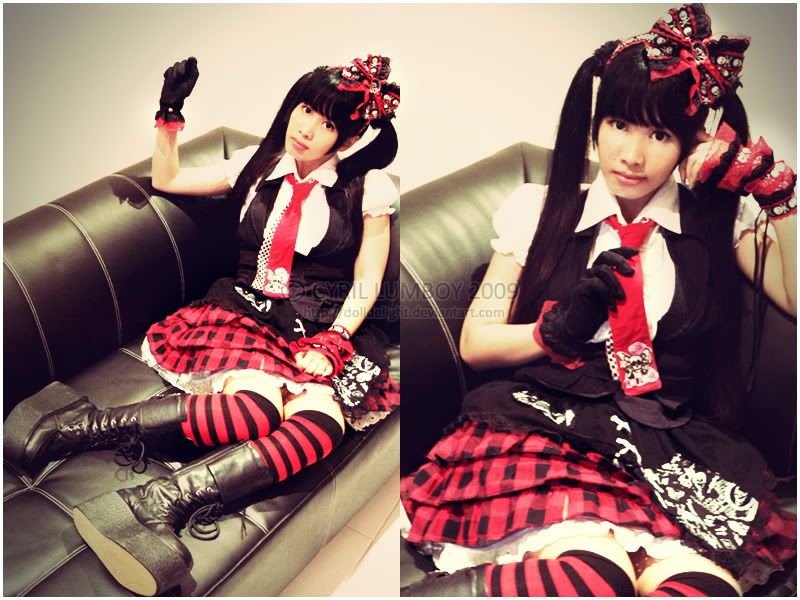 Thank you for viewing! :D