My closet is half-empty because I'm trying (and failing) to quit sweet lolita (curse you, AP!). XD Even so, I love the wardrobe memes, so I had to participate. :D Warning, I started taking pictures for this around 1 AM, so a few of these may be blurry. Sorry. ^^;


Full closet. My room is a cave. :/


Skirts/pants. Skirts are both Meta, pants are Innocent World.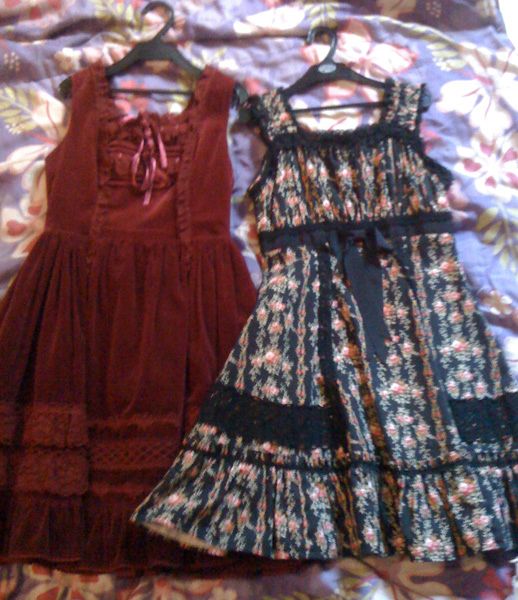 JSKs. Both are BtSSB.


My one and only OP, which is Victorian Maiden.


Blouses. Top row BCBG, Charlotte Russe, offbrand. Bottom row Innocent World, BtSSB, Innocent World.


Sweaters. Offbrand, Putumayo, Putumayo.


Jackets, all offbrand. Coats are in hiding for summer and I have no clue where they are. XD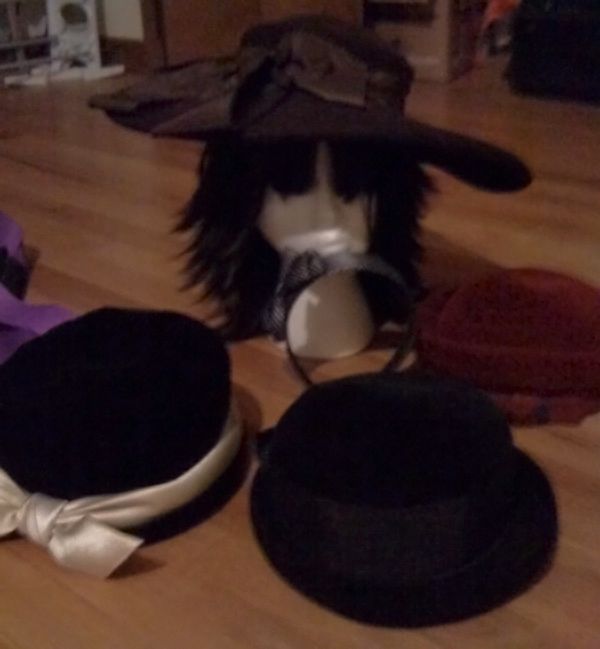 My hair stuff, mostly my collection of vintage hats. :D I love hats~


Purses. Juicy, Baby, Hello Kitty, Meta, and Kathy Van Zeeland.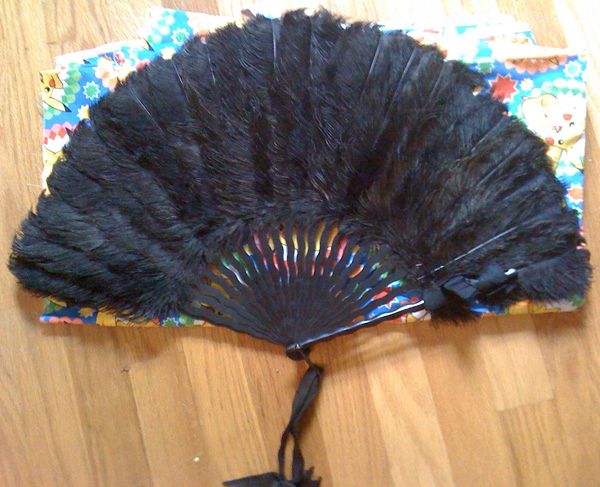 My pride and joy, a Victorian ostrich feather fan. :D


Bloomers, both Angelic Pretty.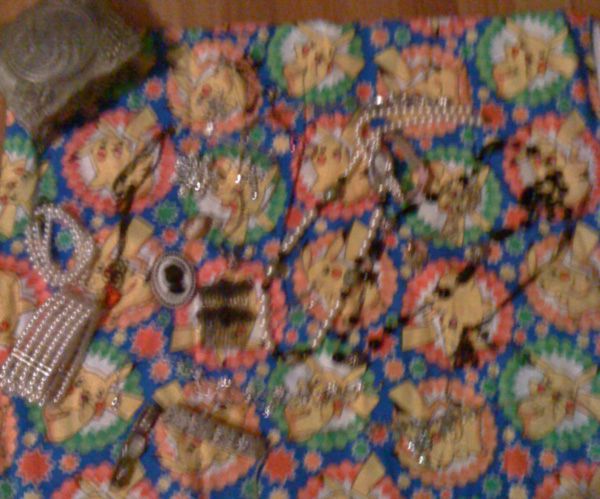 Blur-tacular jewellery.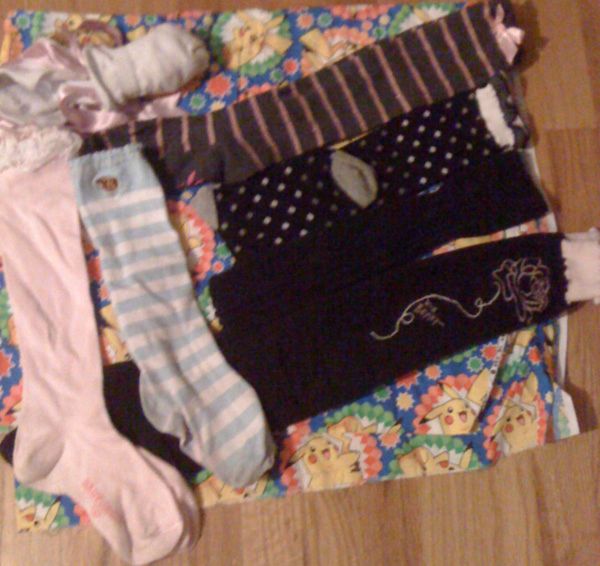 Socks. Top to bottom, left to right: Chinese Laundry, Baby, Baby, Betsey Johnson, offbrand, offbrand, Betsey Johnson.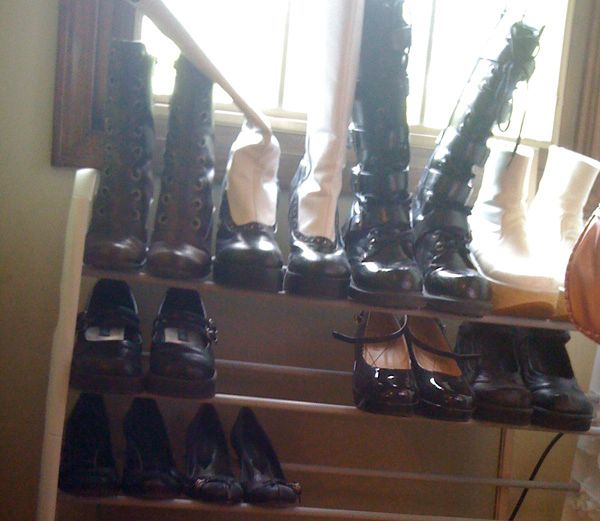 Shoes. :3 I have more shoes than this, but they're scattered about the house, and I wear none of them with lolita anyway. XD