It came today!

I bought

this

and I love it. It's shorter than I thought, and out the bag it looked a bit costume-y, but on it looks great. Also it fits me perfectly, but getting it over my chest was a hassle, but other wise it was a great fit. Though, the description said size M would fit up to a 31 inch waist, and that may be pushing it--My waist is 28 inches and it's perfect so you may not want to push it. =/

Pictures: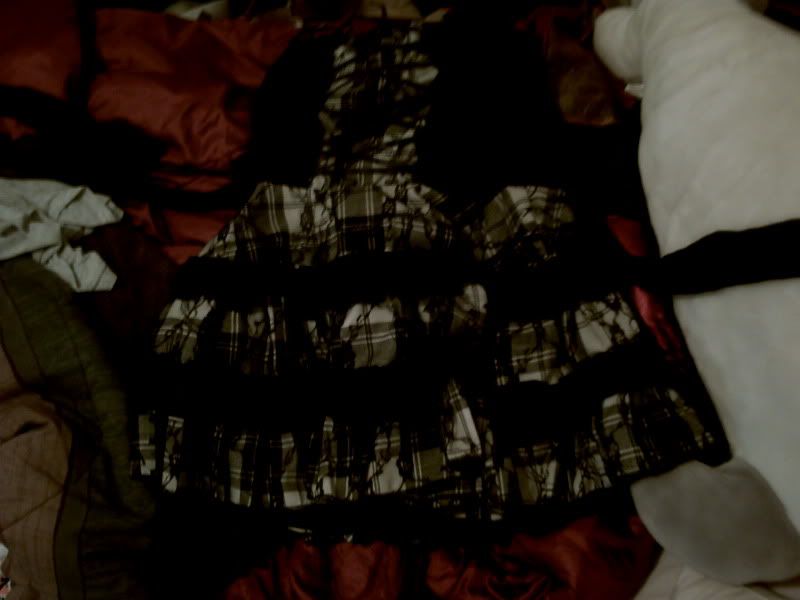 And on: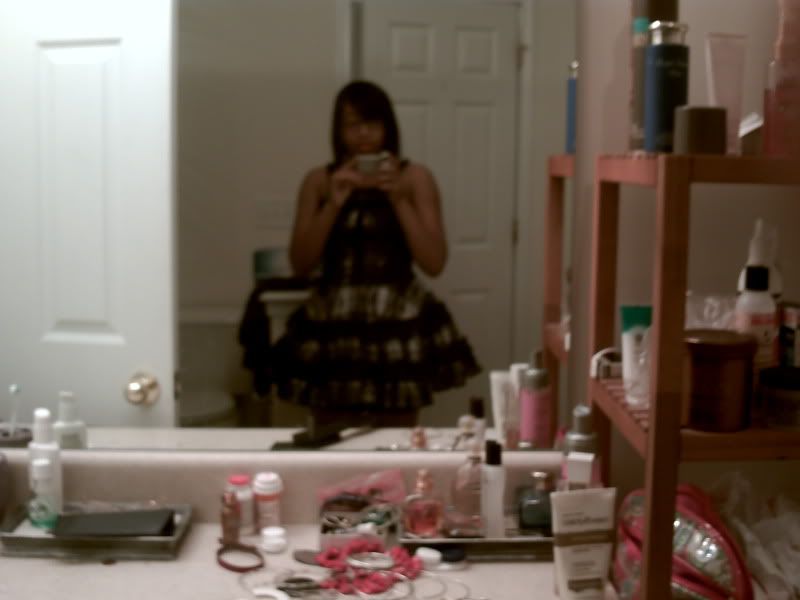 And it came with a neckband: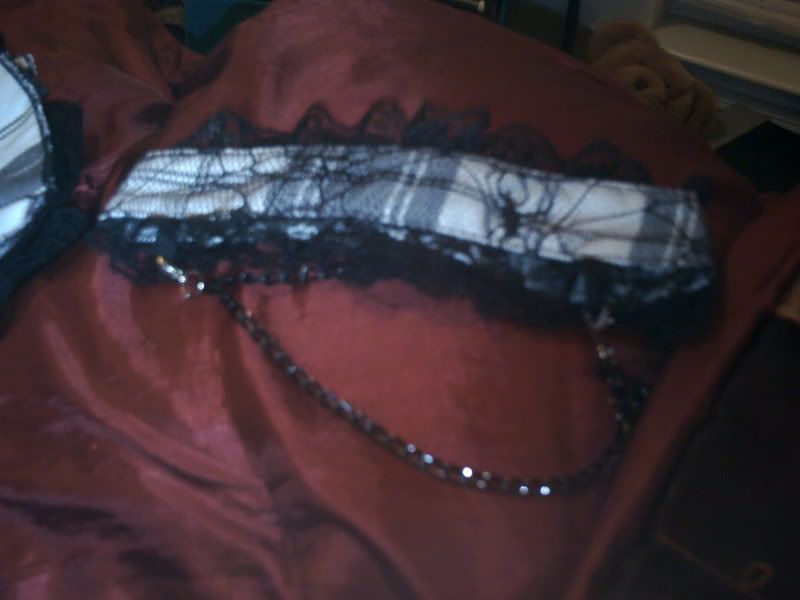 And. On:
Okaayy...Please ignore my horribly clashing pink nails.


Dress Pros:
I love it. o-o
-Perfect fit.
-Has a well hidden side zipper.
-The lace work was done nicely.

Dress Cons:
-A tiiiiny bit short.
-Itchy petticoat
-The boob cut outs are shear; sorry if you see my bright blue bra.
-It seems as if you tug the ribbon on the corset too hard it might rip.
-A lot of stray threads.

Service Pros:
-She always got back to me in a day and answered all my stupid questions.
-Upraged my shipping for free because they shipped it super late.
-Easy to understand.
-Arrived in 5 days after shipping.

Service Cons:
-I paid on June 30th, and it wasn't shipped until July fucking 8th.
-Shipping was delayed to a "Move in office" and I wasn't notified until I emailed her asking if it were shipped. Which it hadn't.
Btw, sorry for the crap pictures; they were either taken with my shitty camera or my webcam.


All in all, I am happy with the dress I will buy from girldorock again.