I hope you find this usefull!


So, I ordered a coat from metamorphose last week and picked it up at the post office on Friday, I decided to make a review because when I was looking around for reviews before I order and I thought there should be more reviews so people can feel more secure.

This is what I ordered: http://www.metamorphose.gr.jp/onlineshop_eng/sale/110840100029.php?ssid=132e2118109610233310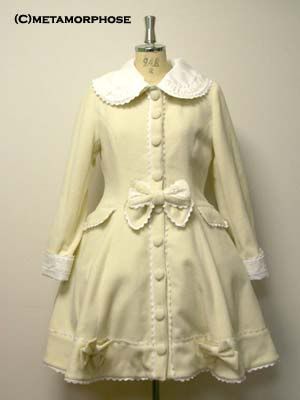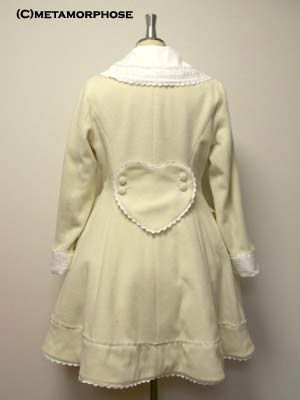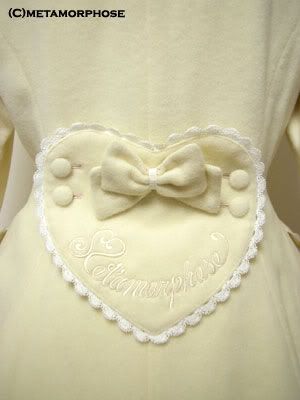 As far as the coat itself goes, I was disappointed on the roughness of the fabric, but I liked the details and versatility of it (everything can be removed and switched around, aven the lace details come off). The lace is not bad, but not excellent either. It's a bit too big for a skinny person such as myself, but being a coat you want it to have extra room so that's not too bad.

The store's service was good, although the replies were kind of slow, they where nice and helpfull.
A major problem was that the store wrote the wrong adress on the package. For some reason, their website turned "nº295" to "n#&2314295" or something similar. I thought it was very careless of them not to ask me if this was my real door number, since it obviously isn't. The floor was also wrong. I said "3esq" and they wrote "6esq".
Fortunatly the mail man is famiiliar with my name because I get like, 100 packages every month xD (exagerating obv). And he called me to the phone number on the package to confirm the adress.
I couldn't take it anyway because I wasnt home and it went to the nearest postal station.
I also dont like that they send things wrapped in two plastic bags. I'm paying astronomical shipping costs, the least they could do is get a box like everybody else does.

Now, the postal service was EMS, it was all good with them, qick and such. They passed from EMS to CTT (national service) which are also very competent. BUT!!! The portuguese costoms opened the bag with an x-acto knife D: as you know, meta ships in two plastic bags, one inside the other, and they could have easily taken out the tape and open it, instead, they sliced it open, risking damaging the content. I was very shocked.


Good night!