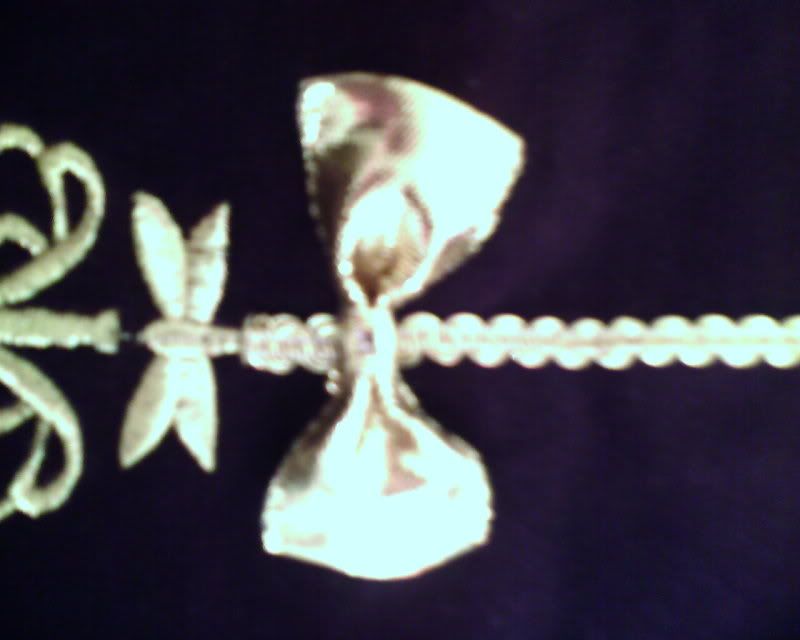 There have been several posts wondering about whether or not the seller Lolitatales has scammed the community. I wanted to post here to say that the dress did come- just really really late! XD Although, she did update saying the dresses would be delayed until June, she/he never gave any updates after that and didn't answer any communnication, so I had come to the sad conclusion that I may have been scammed. But, yesterday a notice from my post office said they had missed me and that a package was waiting for me at the post office! I was surprised and relieved to see that it was coming from Asia! (The HMHM dress would be the only thing I'm expecting from Asia at the moment.)

So while the communication was very, very, very...can't stress it enough..VERY bad in the end, the service was not a scam.

My camera is the crappiest of the crappiest, but proof is here! Though I haven't tried it on yet, it looks like it was made to the proper specifications. The one small thing is I had asked for long sleeves; but that is something to be settled with a discount I think since I finally got the dress and I have no intention of sending it back now.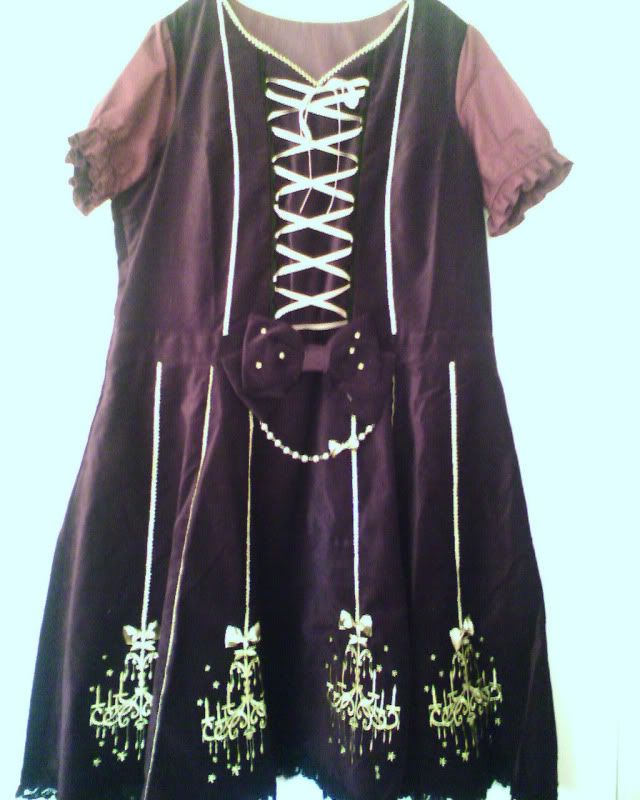 The Dress in all its cuteness. :) The velvet(teen) is very heavy and thick. Nice indeed.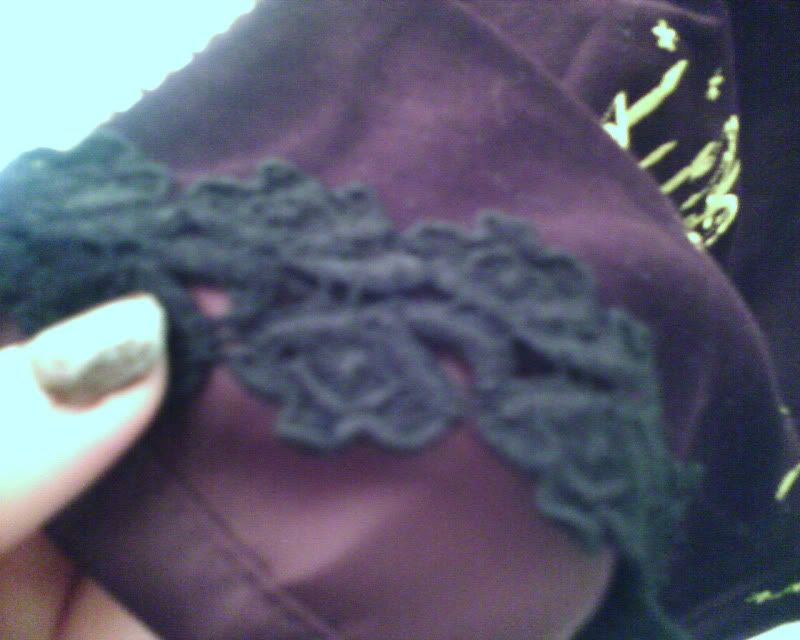 The black lace is very nice.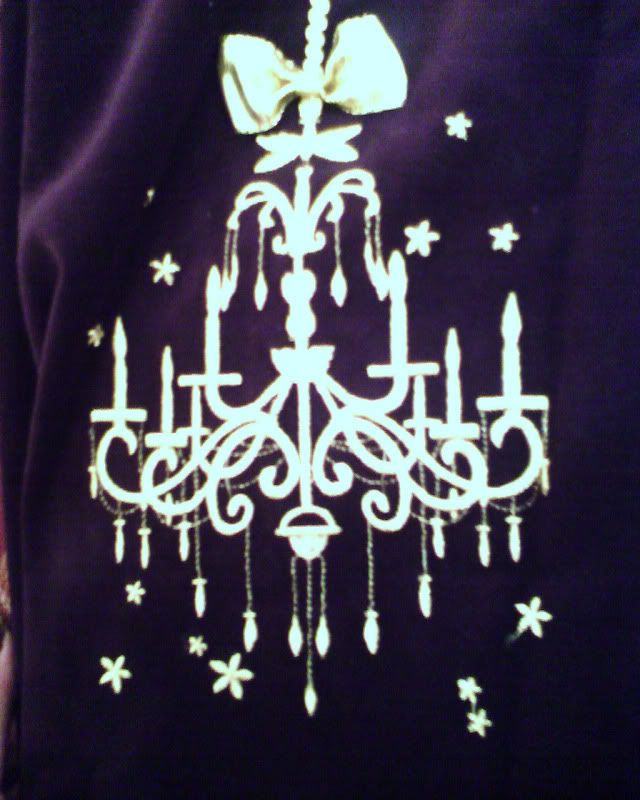 The Chandelier embroidery is lovely. I'm sorry I couldn't take a better picture XD But rest assured it is nice work.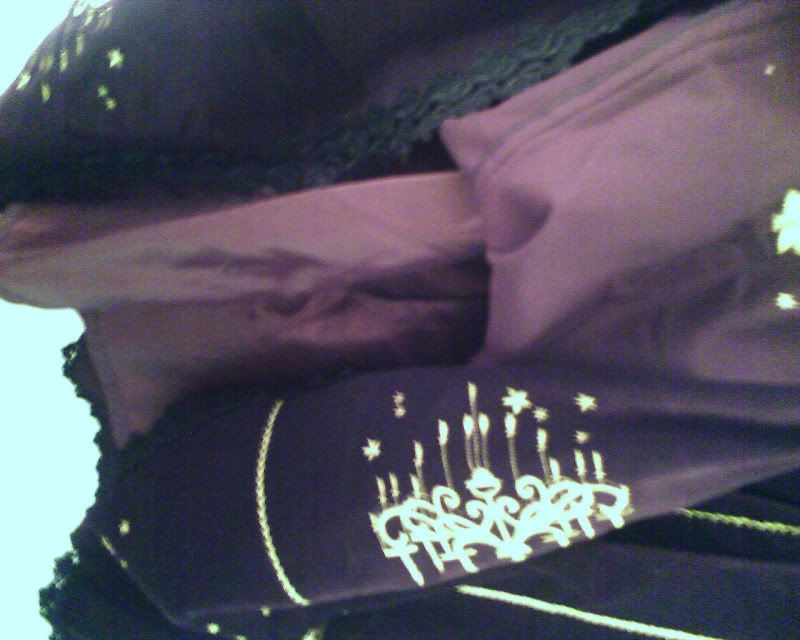 The dress is nicely lined with standard polyester(?) slick fabric. :)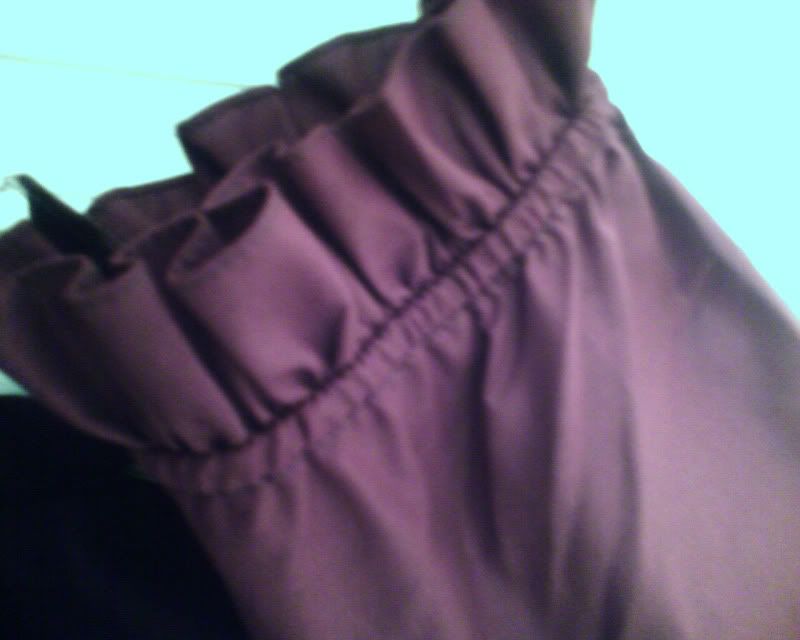 Upclose of the ruffled sleeve.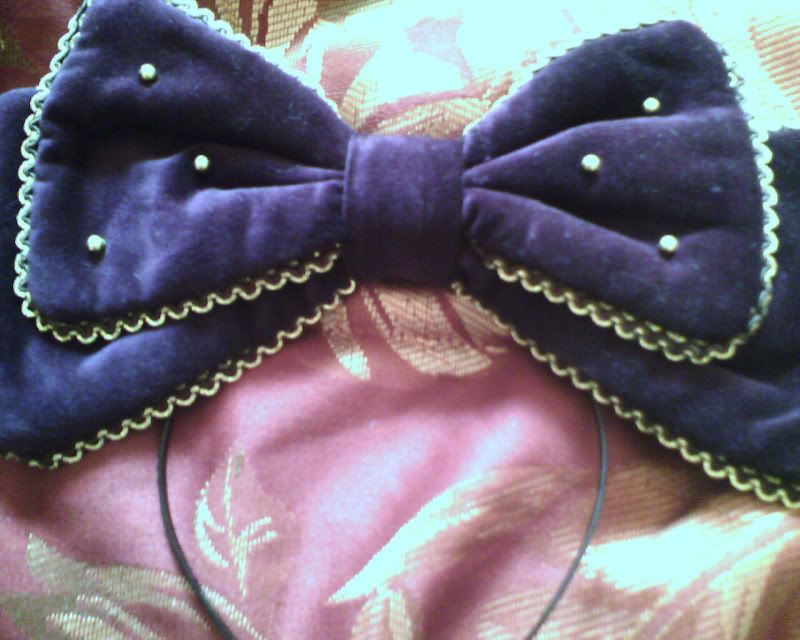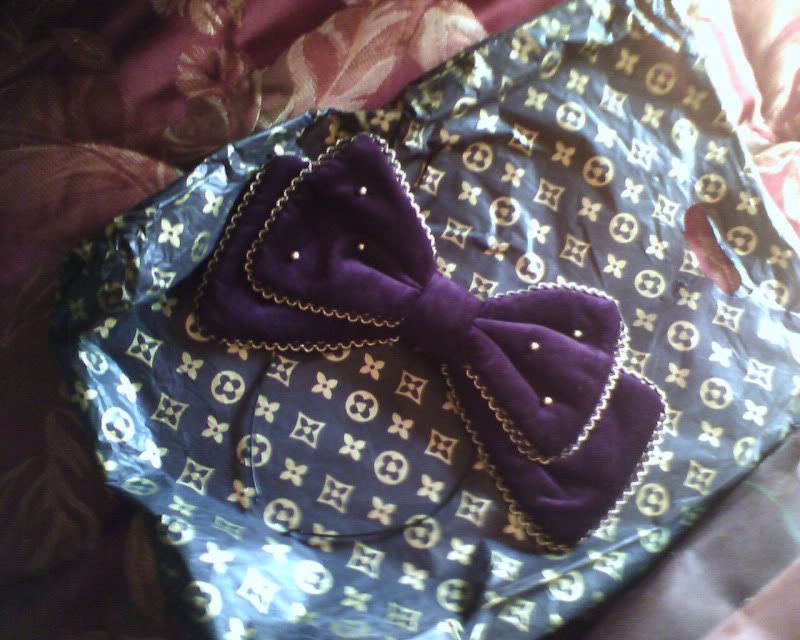 The head bow is large! I mean large! This thing is the biggest headbow I've ever owned. lol. Though it comes on a flimsy mount, I'm not going to complain because it was free. It is made of the same lovely fabirc as the dress and has cute gold pearl-things on it.

I think the only truly disappoint thing about the dress is that the golden lines that go down the dress and the golden border or the bow is made of shinyish gold trim. It is a bit scratchy too. The bows atop the chandeliers are also made from a foil like fabric- I don't know how to describe it any better. Although, since the dress is rather dressy, I'm sure it looks just fine under the proper setting and lights.

It was packed well. Mailing package-->plastic cover---> pretty shopping back with roses--->another plastic shopping bas as seen in the last bow picture.

A free gift was also given It came in a cute little rose gift bag. It was a cute sweets necklace. A little parfait cup with cute stuff in it.See it here: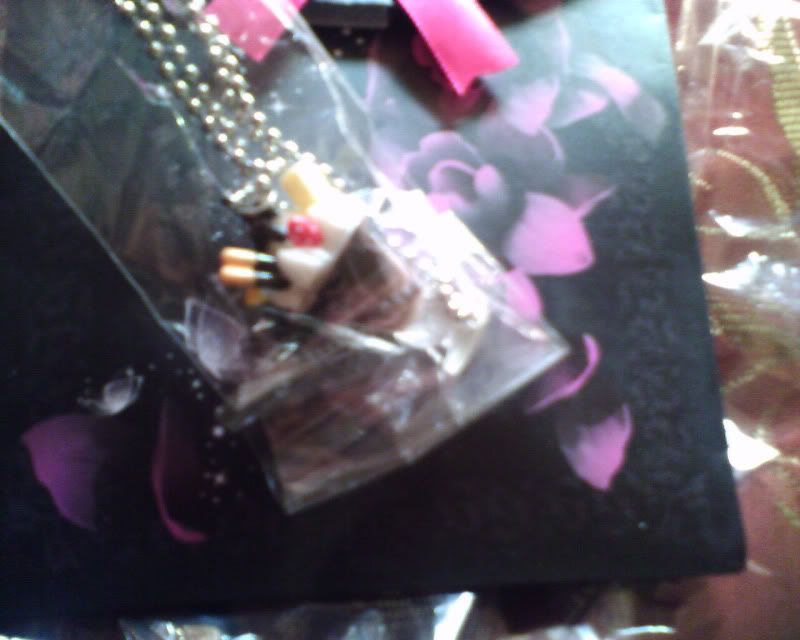 All in all:

Dress Quality: 8/10 Eight because the gold trim is questionable, but other wise the fabrics are lovely.
Packing: 10/10
Shipping time: 8/10 This is hard to assess. But if she did send it out immediately after recieved it on her end on the 17th of june- then it has reached me from China in less than a month. (3 weeks.) That IS decent shipping time from China. That is what my shipping score is based on.
Communication: 5/10 I really do wish I could give the service a higher score than this since at the beginning I did receive communication in a fair amount of time and they had updated me once on a delay. But then nearly a month without communication is bad.

I would recommend HMHM for dresses for sure. The seller, Lolitatales, needs to work on communication for sure though.