I finally received my IW Lucky Pack today!
When I saw what everyone else was getting, I was kind of concerned-- I didn't want to get a box full of clothes that didn't go with anything in my wardrobe, and I
really
didn't want to wind up with a bunch of accessories. I don't really think I needed to worry :3

Rose Applique OP
It's a little bit too big for me, but I'm not too worried about that. Though it looks sort of weird and plain in pictures, this dress is absolutely gorgeous in person with its
floral appliques, scallop hem, and dot tulle trim
. I'm also a huge fan of the
little pearl-chain pin
that came with it.

Rose-patterned Socks
A perfect match to the OP, and to some of the other things in my wardrobe, too!

Rose Headdress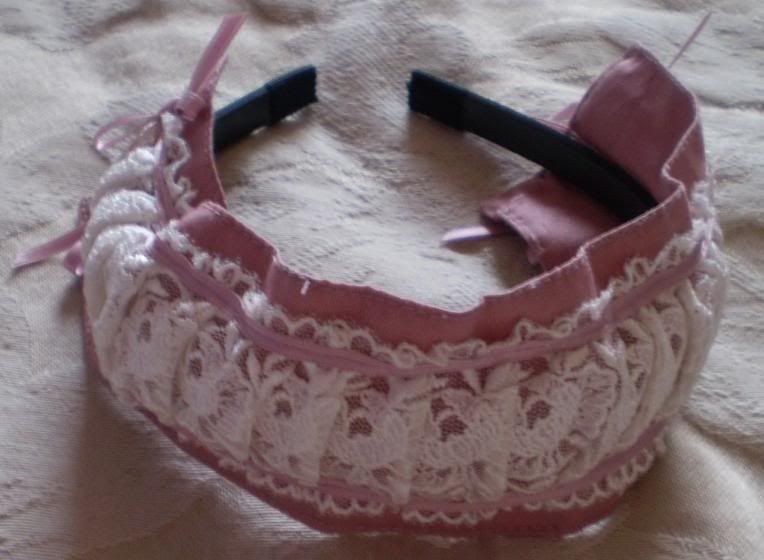 The style of this headdress initially seemed really hideous and unflattering to me, but it looks quite pretty worn. It's also a great match to the OP.

White Crocheted Bolero with Rose Pin
Everyone and their mother seems to have gotten this bolero. It's really lovely, though, and I've been meaning to buy a white bolero for months now. And
the pin
got a little spashed in transit, but it's really gorgeous.

Cream Short-Sleeved Sweater
I would love this sweater even if I wasn't interested in lolita. The colour matches perfectly with my cream wardrobe, and the lace is absolutely lovely.

Black-and-White Bustier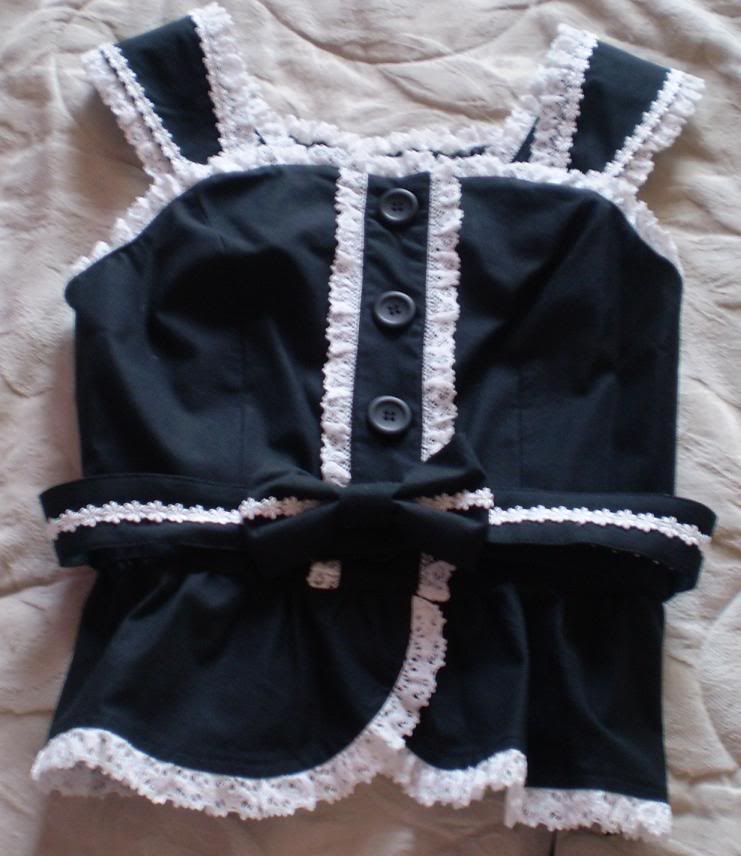 On principle, I hate everything about this top-- I don't like the way black and white look together, I find daisy-themed lace hideous, and I detest bustier-styled tops. This is incredibly flattering on, though, and I can see it working well with all of my non-cream clothing.
Overall, I'm really happy with the LP. Not only do the items fit in really well with my current wardrobe, but out of the six things I got, four of them are essentially a ready-made outfit and the other two could theoretically be worn with them to make different co-ordinates. I don't feel like I just got a bunch of random junk, I feel like there was some effort put into creating a pack with items that went well with each other, and were also quite versatile. Additionally, I feel like I got a pretty big "bang" for my buck: according to my [highly scientific] calculations, I got something like $500 worth of items for $195 + shipping. My only qualm is that the OP doesn't quite fit me, but that's a minor problem, especially since I adore it and everything else so much.