I had to share the above image because this was part of the scenery outside of the Staples center and the Convention center.
I found it marvelous that it took three structures (though probably just one company or whatever owns it) to promote final fantasy 13 <333
Anyhoo, I'm only posting lolita pictures I took since this is EGL XP
Sorry I don't know many of the lolitas by memory or by LJ name. So sorry, but feel free to comment me and I'll edit and put your name under the photo.
Day 2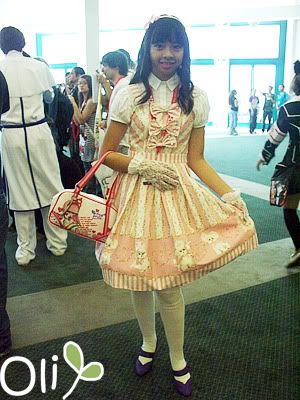 First lolita spotted of the day.
ichigobaby
ichigobaby
hime_ichigo
i think...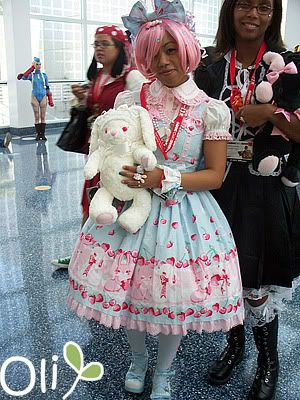 tokyotoaster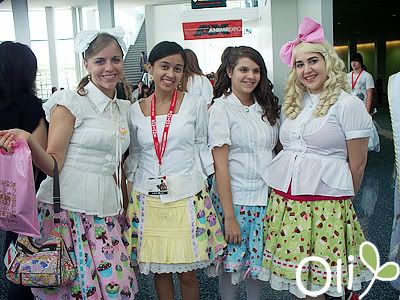 Found a group of themed lolitas
smileysquid
and her friend at their booth in the artist alley.
sweetcandyloli
and her friends, I think.
I remember them because they reminded me that they were on
sew_loli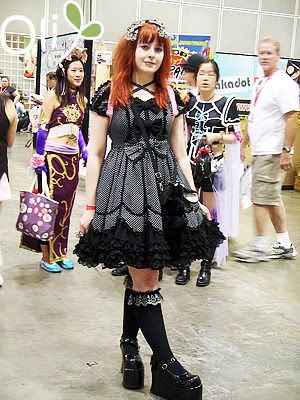 06starr
i think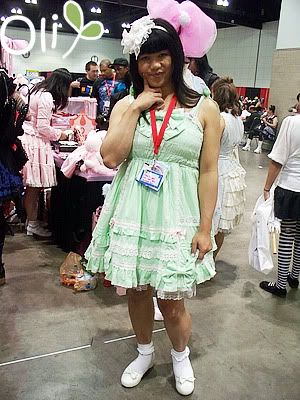 pawteegal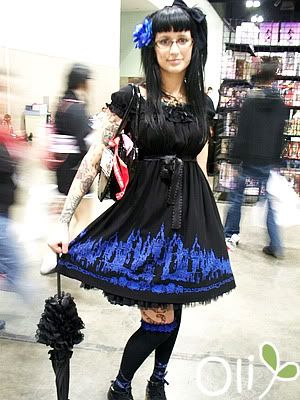 octavekitten
Maki and her cute friend Hanna <3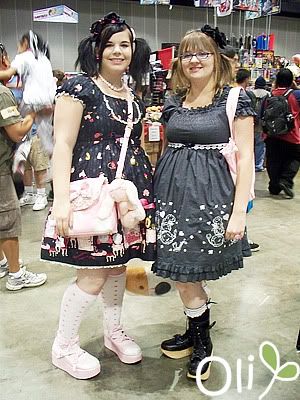 fukai
and
lethalbanana
Finally found someone without a blouse. Seriously, it was hot that day!
me with Jack,
jdinthecheerios
and her friend.
Sorry I look really sloppy in this picture.
Day 3

jdinthecheerios
clueless_case