On friday the 3rd of July there was a Baby the stars shine bright tea party. The guest was Midori, one of Kera magazine's model. On monday 6th of july, it was the Angelic Pretty "tea party magique" with Maki and Asuka.



BTSSB TEA PARTY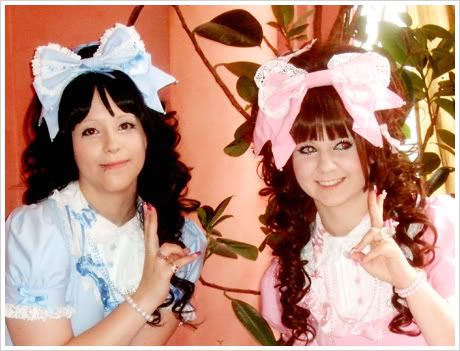 Helena and Yvonne who were not allowed to be on the group shot because they were not wearing Btssb clothes, which is a shame imho :x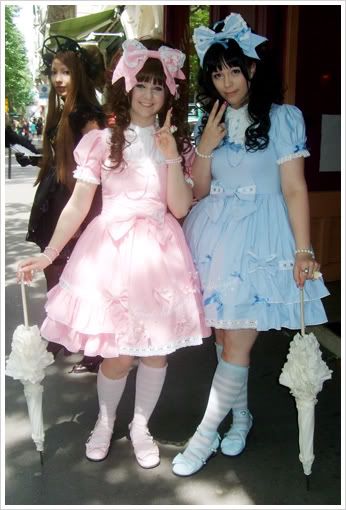 More
kuiko
and
blubblegum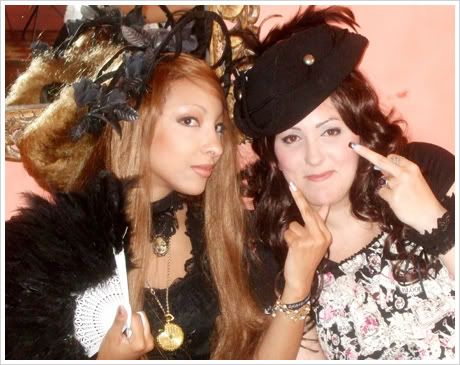 scissorfairy
and
moi_dix_mois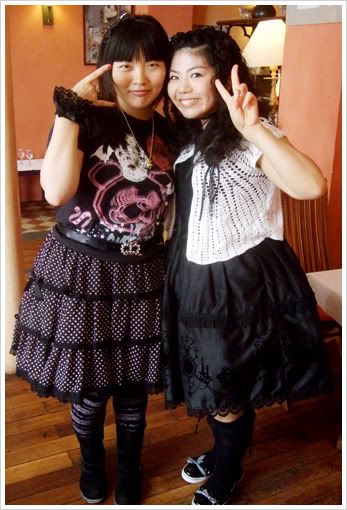 Sayoko and I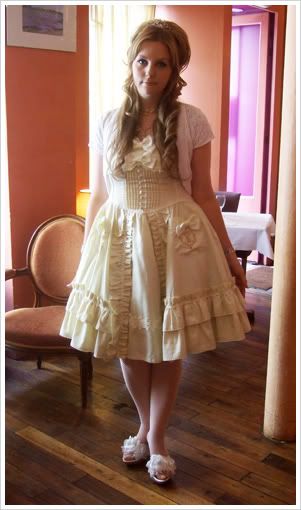 lilikadesbois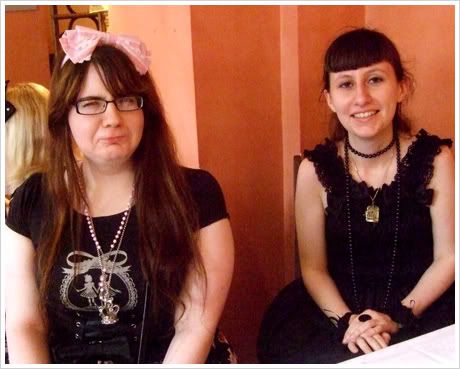 etoiledejade
and
lsirial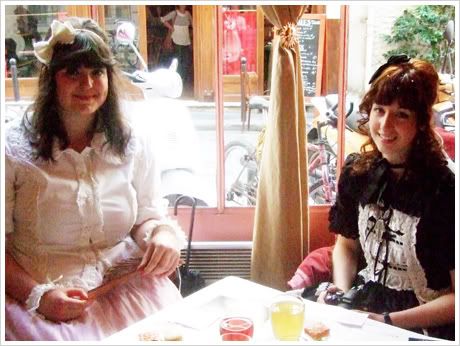 lea_lemon
and
kamihana_shi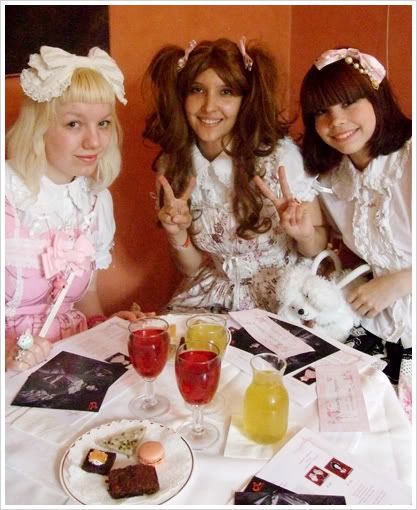 addictive_sugar
,
nella_fragola
and
candy_mitsu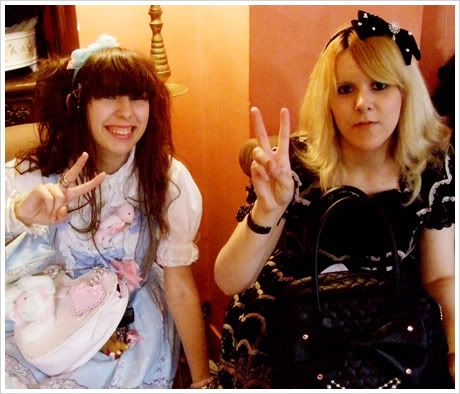 petite_mitsu
and
sweet_misa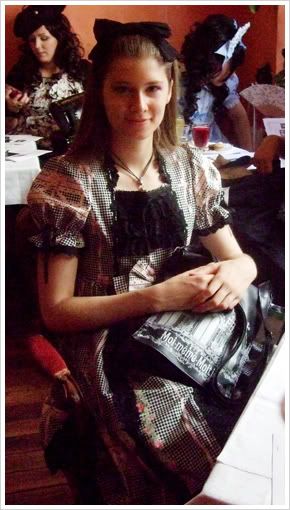 immortal_angel (?)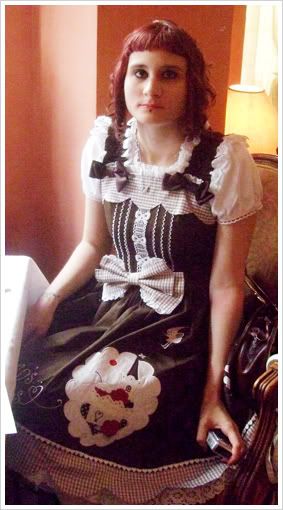 mirabel_2007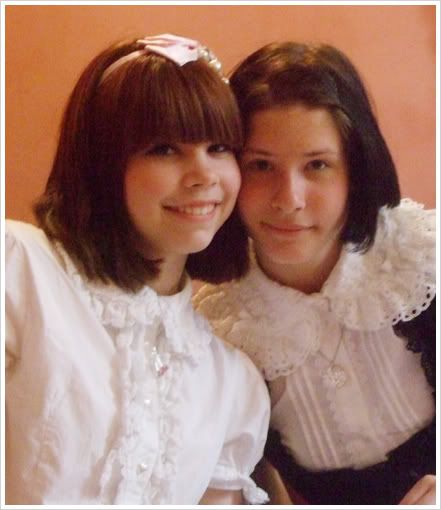 candy_mitsu
and Julia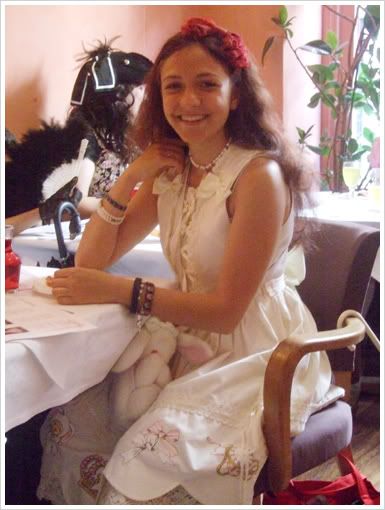 A lovely lolita from the south west of France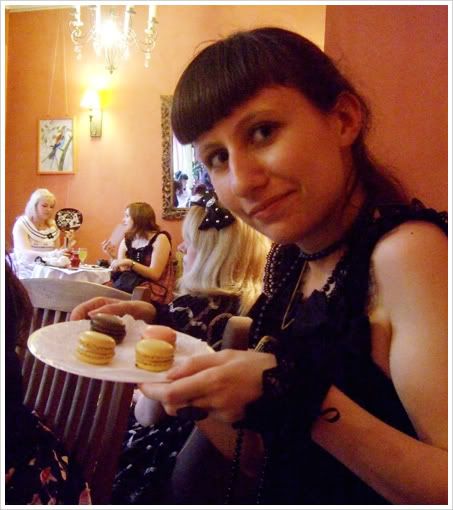 lsirial
and the macarons
Midori wearing the Akazukin-chan coat dress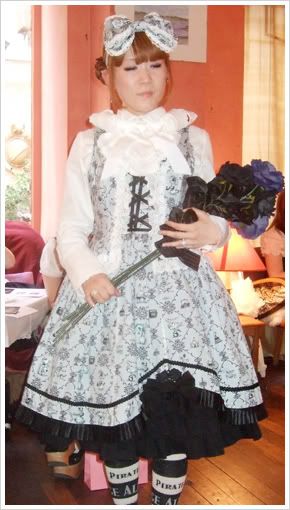 Alice and the pirates circus print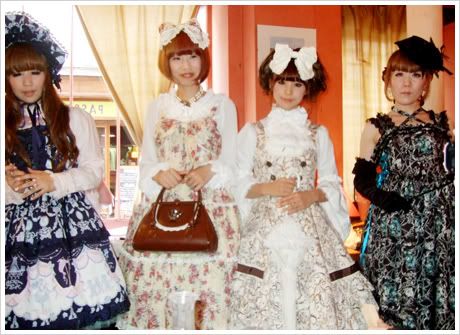 Btssb circus print, A/P victorian sugar bouquet, A/P relief series, A/P print which I don't remember the name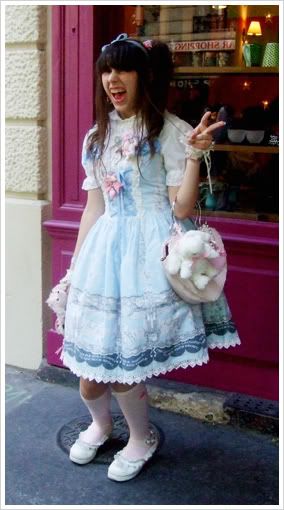 petite_mitsu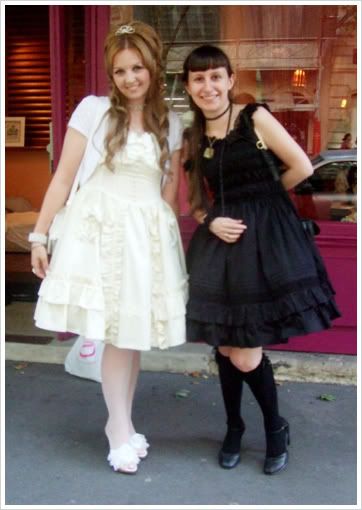 A lovely photo of
lsirial
and
lilikadesbois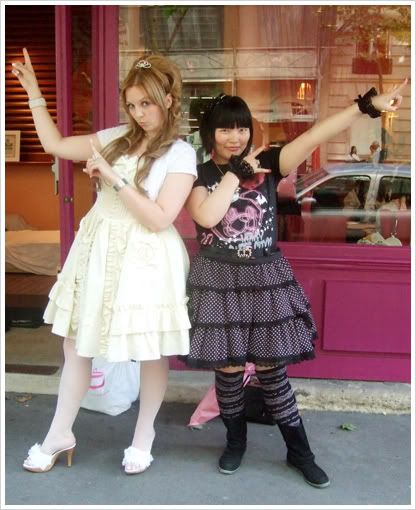 There were only two French lolita rangers at the tea party that day :(

AP TEA PARTY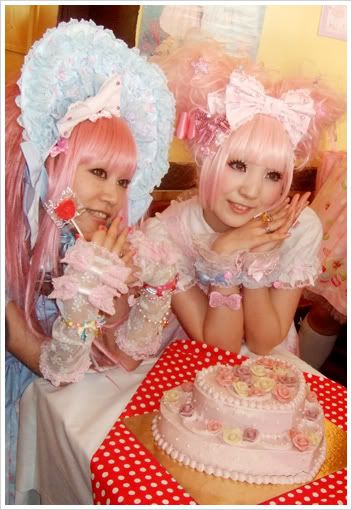 Maki, Asuka and the wonderful cake made by Fusako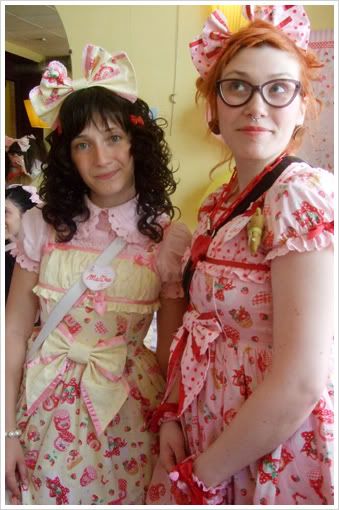 Melyssa and Malika, sweet jam twins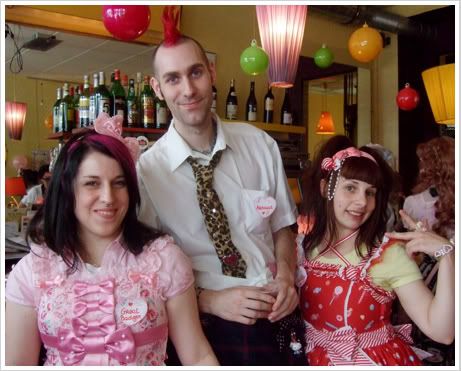 greatbadger
, Arnaud her boyfriend and
loli_lulla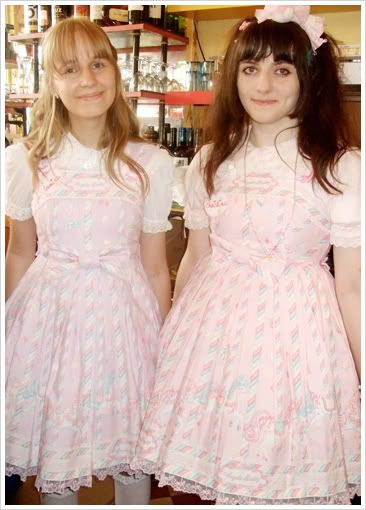 A lovely French lolita and
densetsu_doll
from Germany.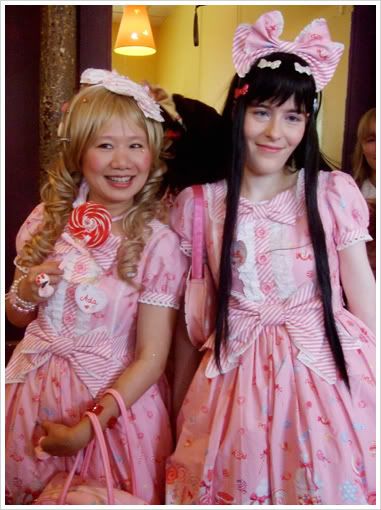 lifeisforliving
and Nelly, Miracle candy twins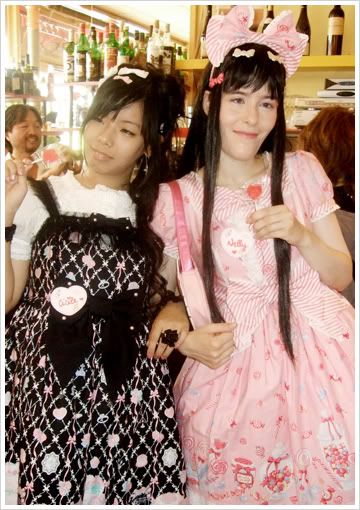 nonody
and Nelly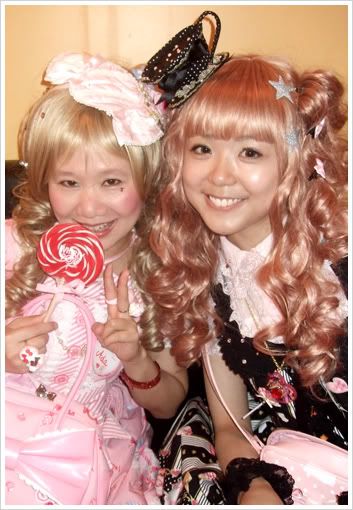 lifeisforliving
and
herajika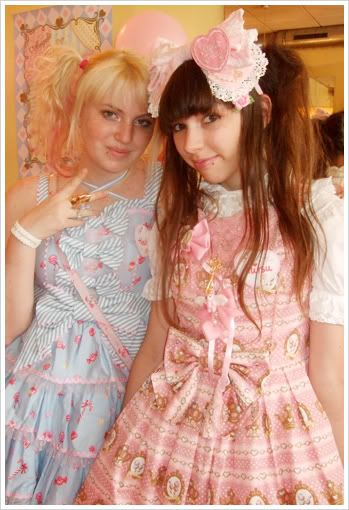 hoshi and
petite_mitsu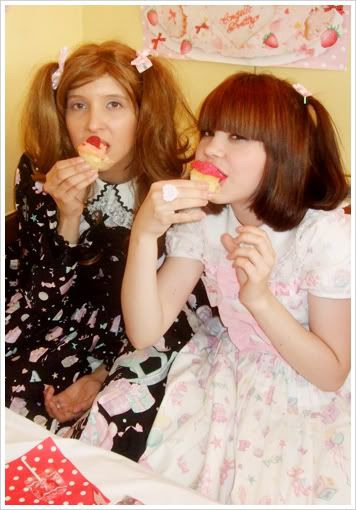 nella_fragola
and
candy_mitsu
rosedechocolat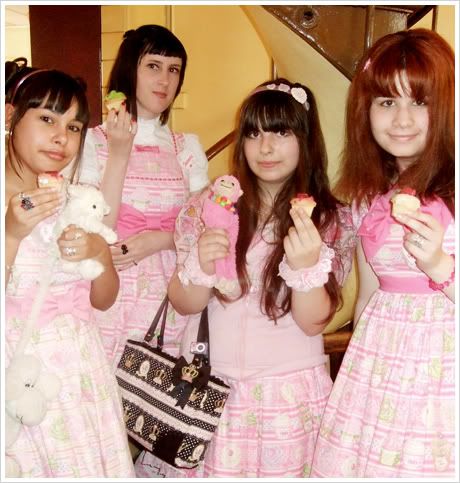 So many Whip magic!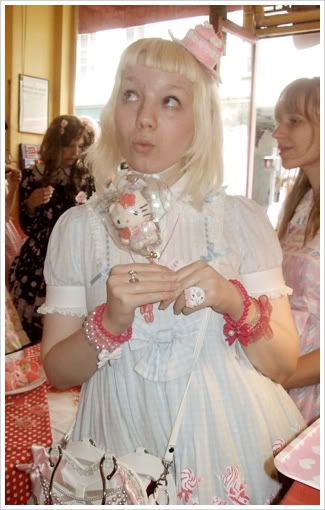 addictive_sugar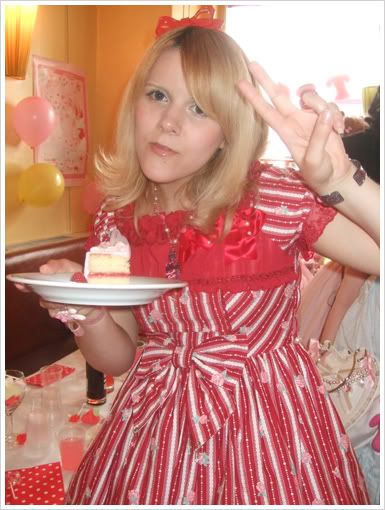 sweet_misa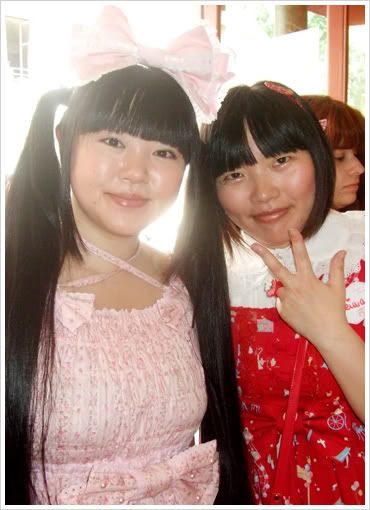 Fumiko and I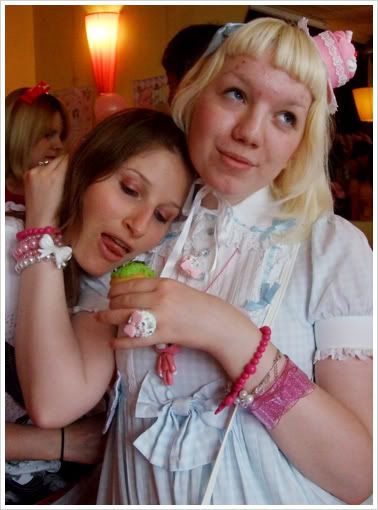 oniplume
and
addictive_sugar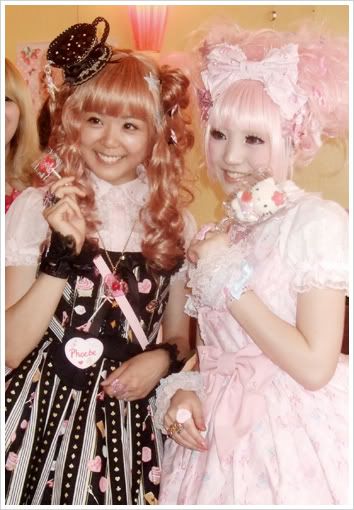 herajika
with Maki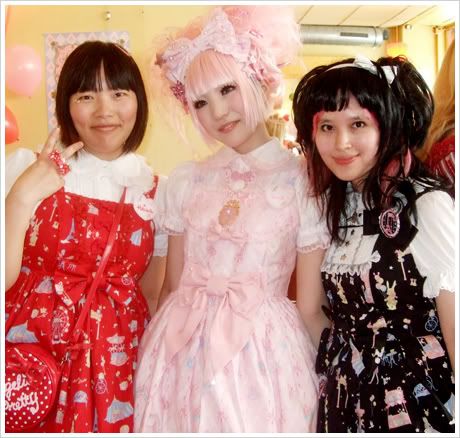 I, Maki,
harlyharlekin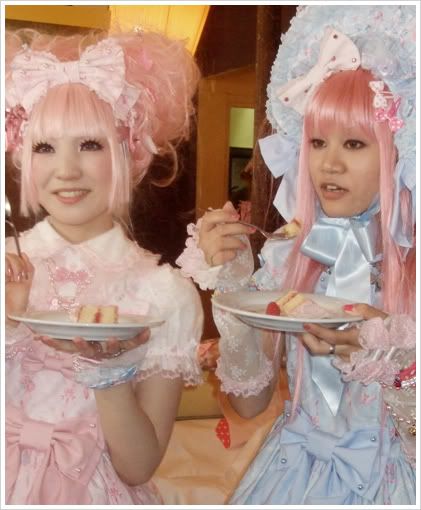 Maki and Asuka enjoying a piece of cake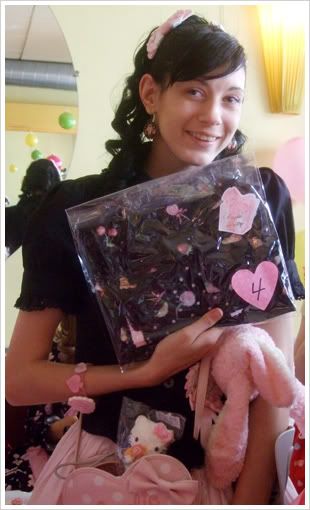 There was a lottery, here is
cafe_o_lait
with her prize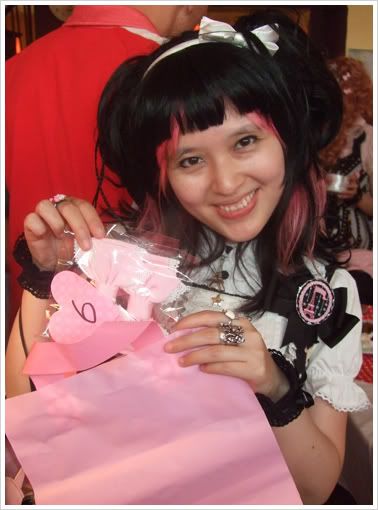 Hoa won small bows
la_mome_neant
won a signed drawing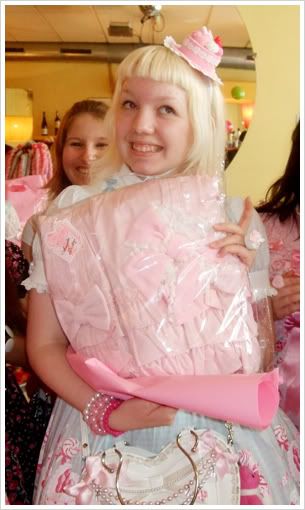 addictive_sugar
won a skirt with a matching headdress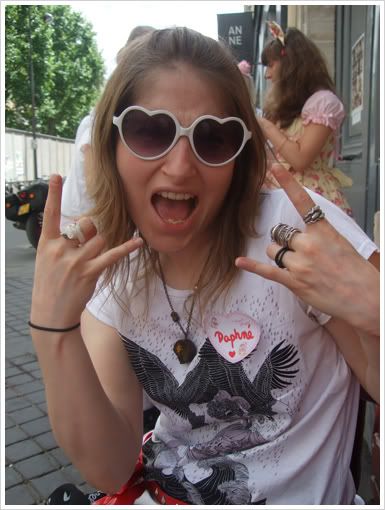 oniplume
did not win anything but she does not care because she rocks xD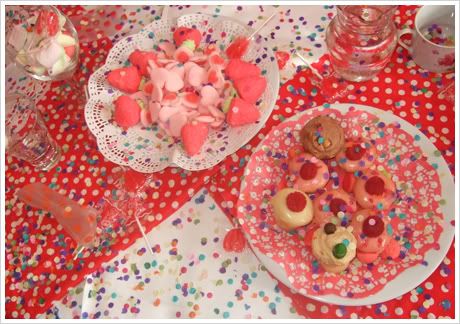 There was a surprise birthday cake for Asuka. Her birthday was the day before but she did not had the time to celebrate because of Japan Expo.
We threw confettis everywhere!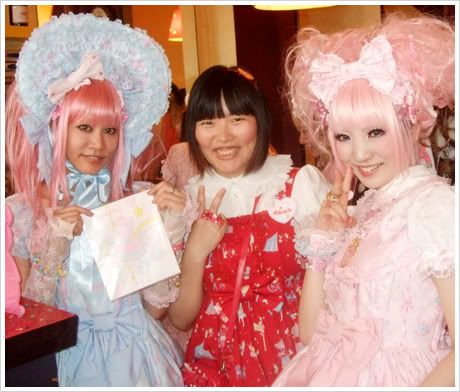 I offered a drawing to Asuka as a birthday present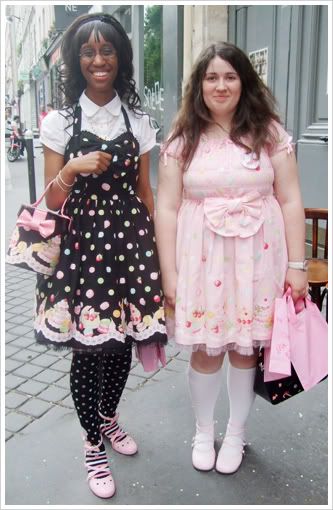 Two girls named Marie wearing the same print! :o
There were many other lovely lolitas attending both tea parties but I was not able to take all the photos I would have wished to. I hope you enjoyed looking at this post!