So my LP B came today, I was already worried about what would be inside and whether or not I will like the items based on what others have posted...
EDIT: Black blouse (my bf sent me a better picture), there's an IW logo on the left corner and the sleeves aren't detachable. There is also a detachable waist tie on the back, so I might keep this if I fit it.
I love these socks! I'm glad I didnt' get just a plain one.
A white knitted shirt, I really like the rose details!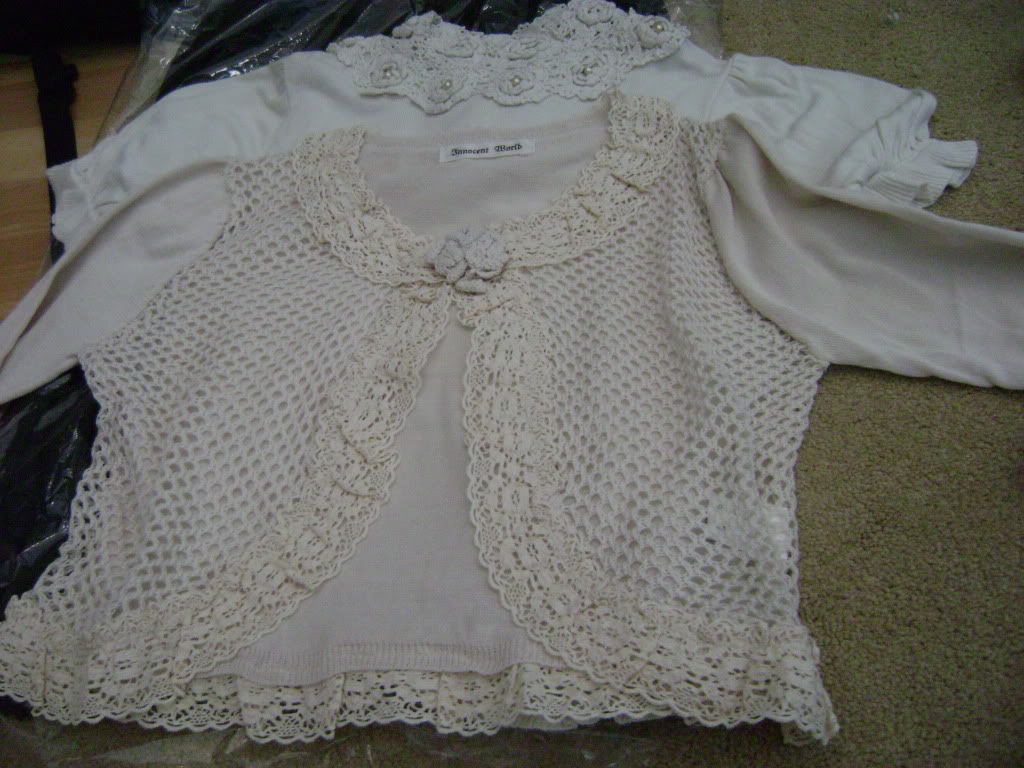 White bolero, doesn't look too bad...
Black OP, I'm considering selling/trading this because I like prints more than plains (I was hoping for those satanic animal prints, but oh well).
The accessories are my favorite pieces of the entire LP. I love the hair combs and clips, but since I have short hair and unpierced ears, I will probably have to sell/trade the comb and the earrings (which are adorable T__T)