From the 2nd to the 5th of july, Japan Expo took place near Paris. There was a Btssb tea party and an Angelic Pretty tea party as well on the 3rd and 7th of july. Below the cut are the photos I took at Japan Expo.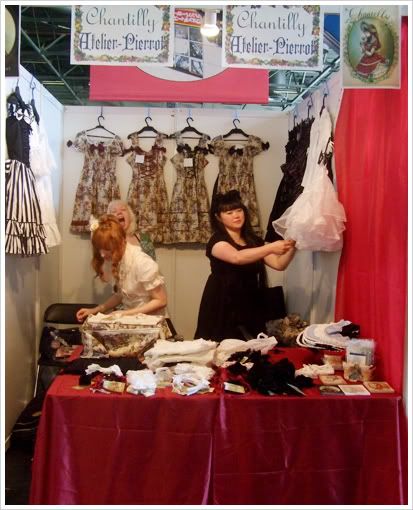 On the 1st of July, Mémoire,
addictive_sugar
, Fumiko (Chantilly/Atelier Pierrot designer) and I went to Villepinte parc des expositions with tons of clothes to organize the booth. The weather was terribly hot!
DAY ONE
Finally on thursday morning, the booth was looking like this.
From left to right: me, Mémoire, Fumiko, all wearing Atelier Pierrot dresses.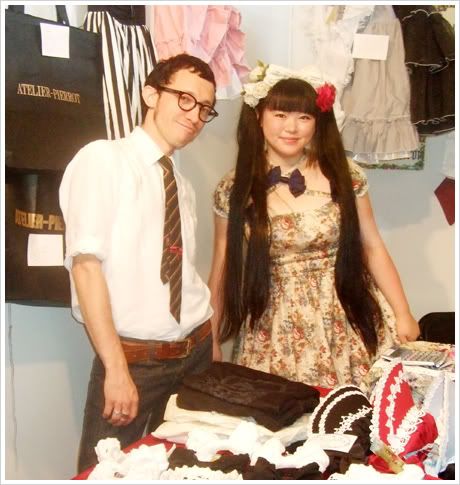 François Amoretti and Fumiko.
The poor François was the only one who were able to speak both French and Japanese...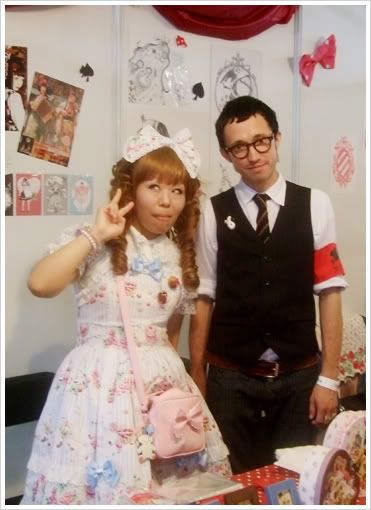 François Amoretti and Kari Miaki waiting at their booth.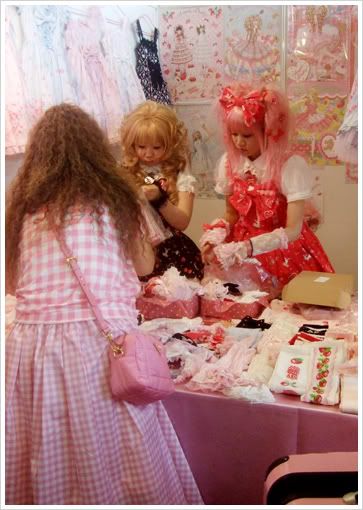 Mrs Honda, a shop clerk and Maki, busy on the Angelic Pretty booth just before the opening.
There already were people waiting in line in front of the Angelic Pretty booth before the opening, it was crazy!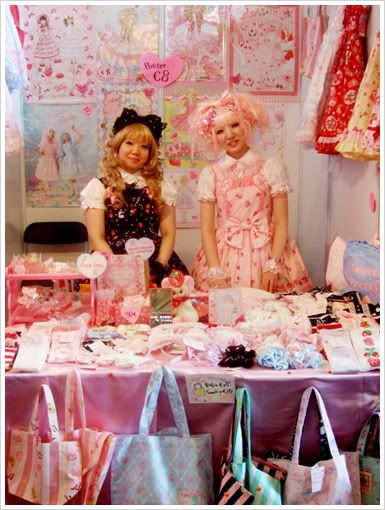 Everything is ready for the hardcore AP fans!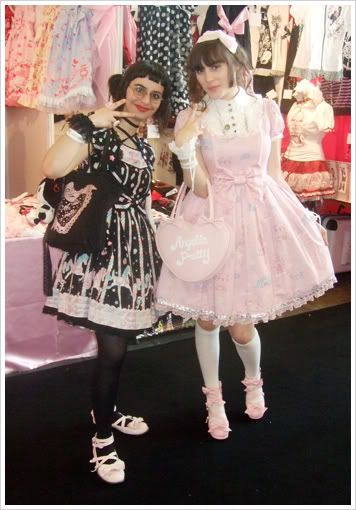 sweetbarbarian
and Elisabeth waiting for the AP booth to open.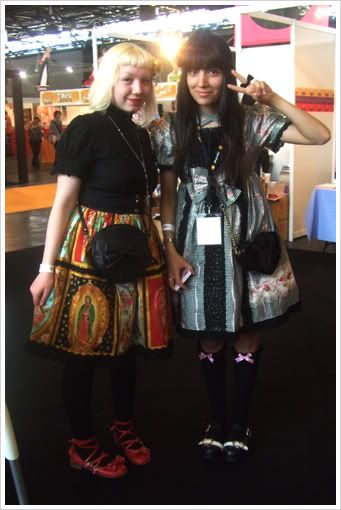 addictive_sugar
and Elodie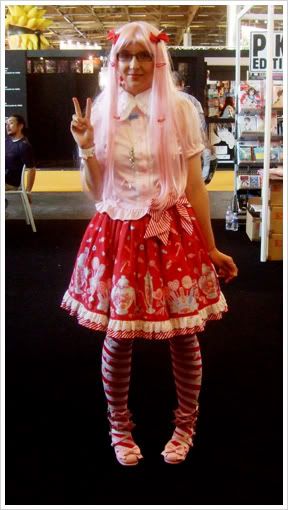 nella_fragola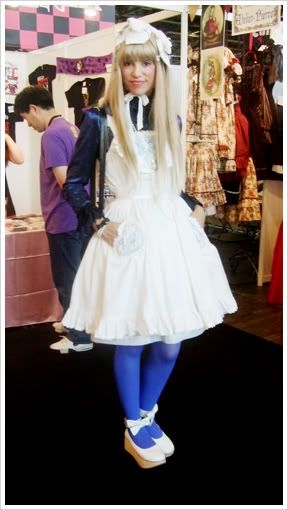 Orphée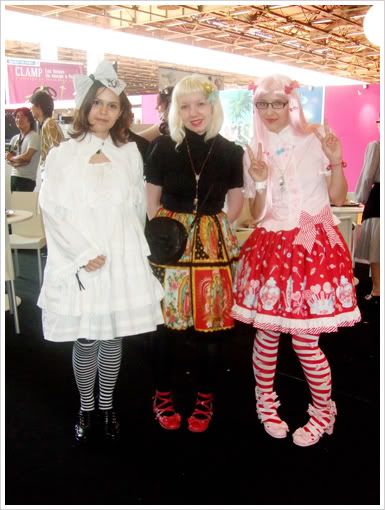 Marie-Ange,
addcitive_sugar
and
nella_fragola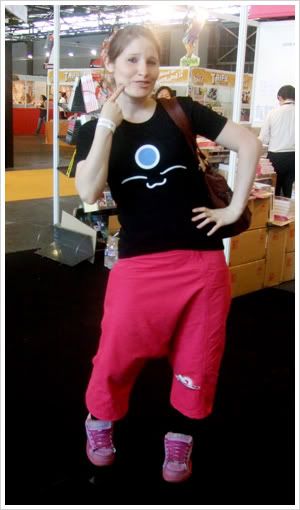 My friend
oniplume
who was working on the CLAMP corner this year, so no lolita outfit for her but a great Mokona t-shirt!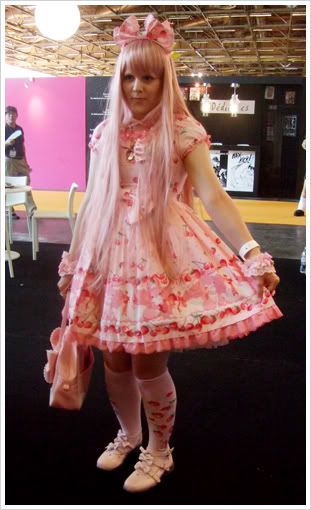 sweet_misa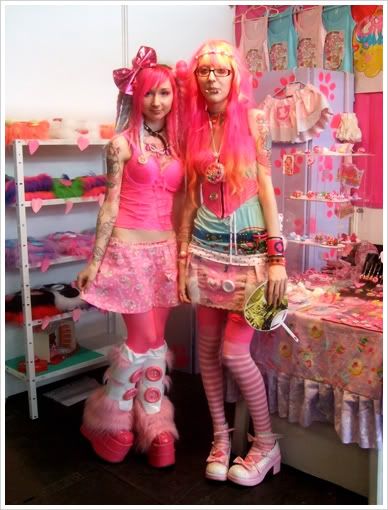 Pudding (
rosedechocolat
and her friend at their booth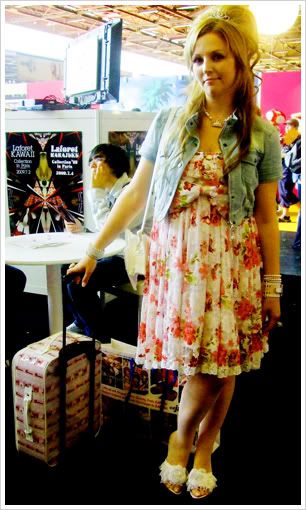 lilikadesbois
who's a great hime-gal now!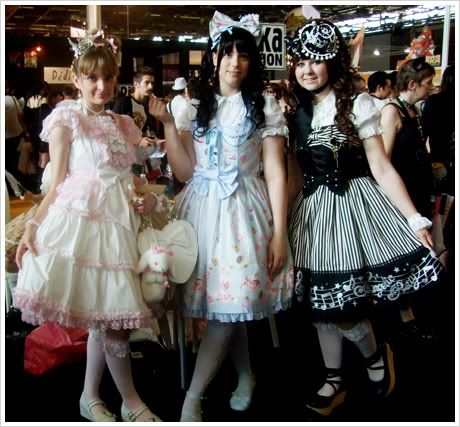 tjarasasse
,
blubblegum
and
kuiko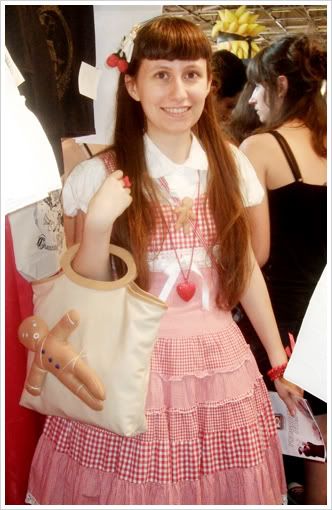 lsirial
and her amazing hand-made gingerbread men!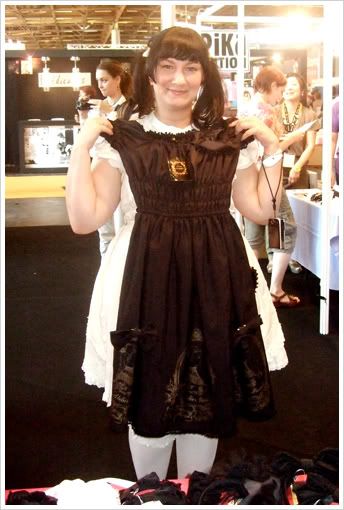 Yay first big sale! =D
Laëtitia was obviously happy with her purchase.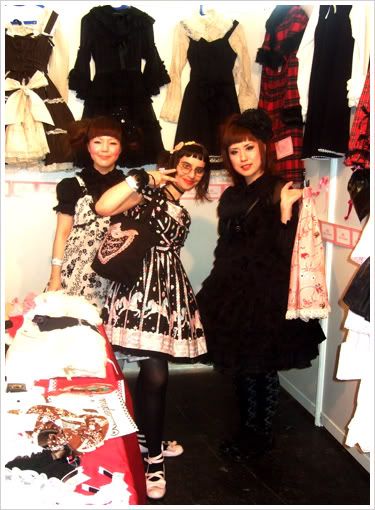 Another happy customer: Lila at the Metamorphose temps de fille booth.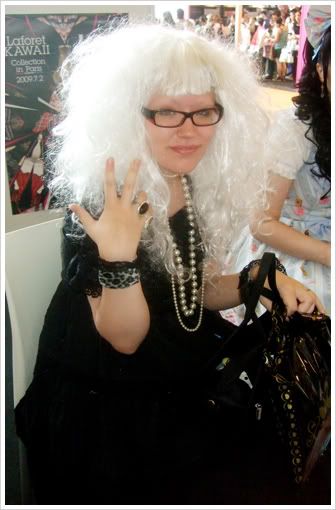 emiru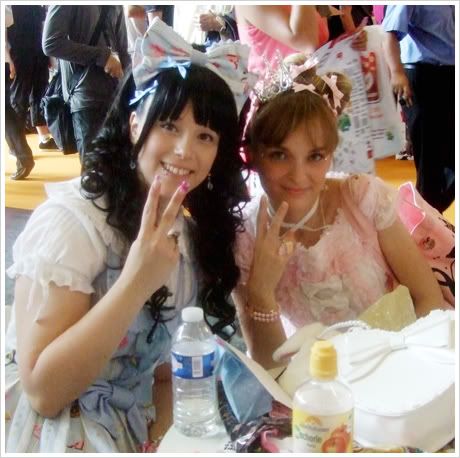 tjarasasse
and
blubblegum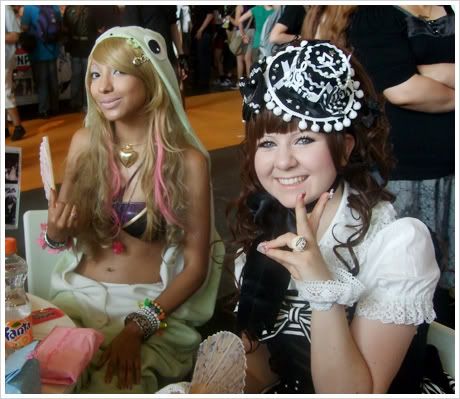 scissorfairy
and
kuiko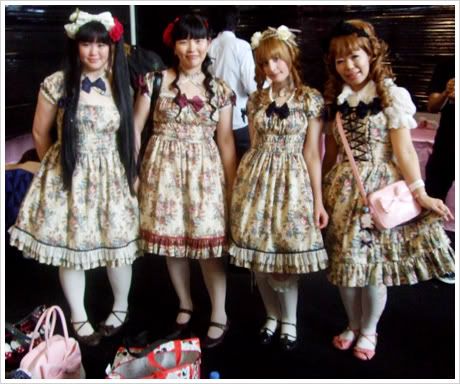 In the evening, there was a special Laforêt fashion show at the MCJ (Maison de la culture du Japon) in Paris. On the photo above, Kari Miaki (who very very quickly switched her Btssb dress for an Atelier Pierrot one), Fumiko, Mémoire and I, were waiting for the bus...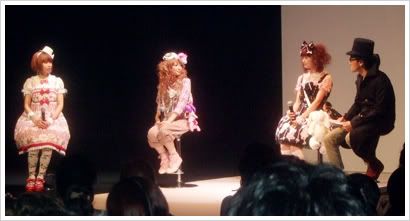 There was a Kanon Wakeshima showcase (3 songs) and then the "Laforêt Harajuku Kawaii collection in Paris" fashion show. After that, Mr Matsumura (director of Kera magazine) interviewed Kumiko Uehara (designer of Btssb) and Kimura Yu and Misako Aoki (both ambassador of Kawaii)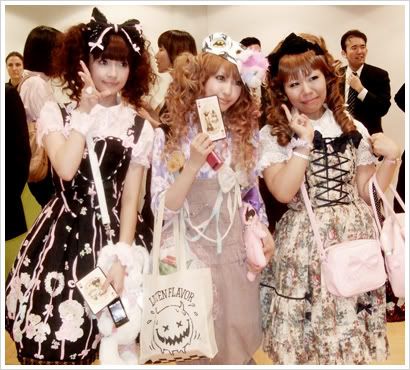 After the fashion show, there was an after party.
DAY THREE
I was not attending Japan Expo on friday since I was at the Btssb tea party. But I was there on saturday, the busiest day. Moreover on saturday morning, there was a SURPRISE STRIKE in the public transports (=_=) I had to jump in a taxi to go to the Parc des Expositions.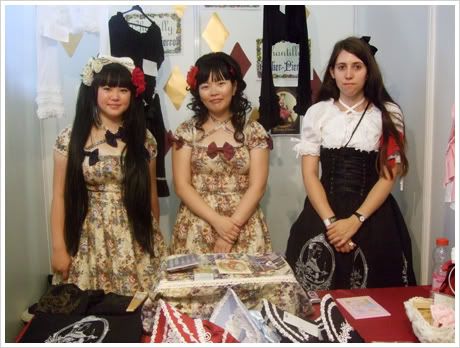 Emilie, the girl on the left was kind enough to help us on the booth, since Mémoire was not able to go to Japan Expo on saturday.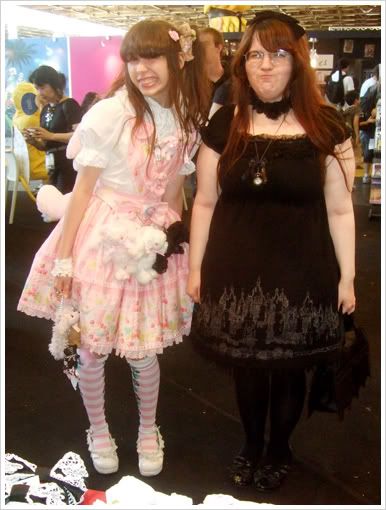 Fortunately some friends came to say "hi" all day long so it cheered me up.
petite_mitsu
and
etoiledejade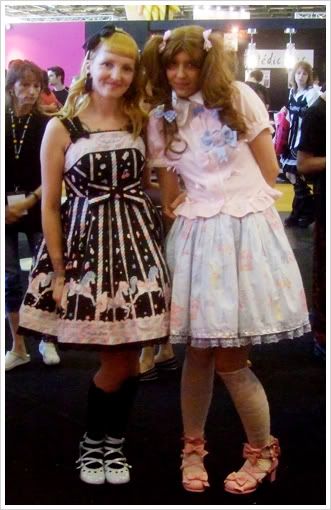 chibinini
and
nella_fragola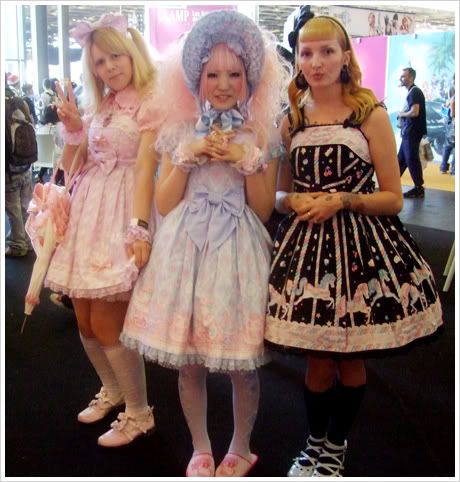 sweet_misa
, Maki and
chibinini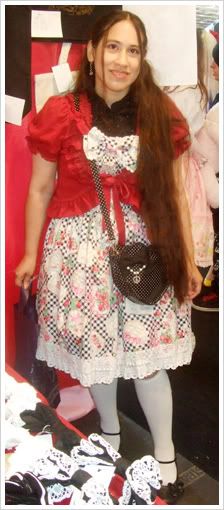 Kourai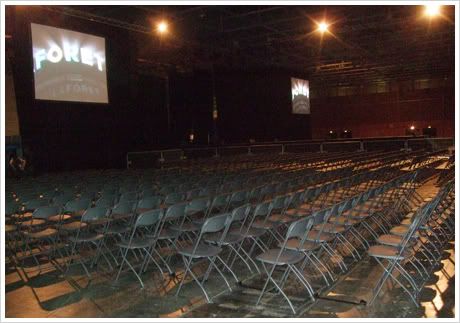 Then it was the fashion show. The room was HUUUGE and it was really stunning to see it empty and imagine that it would be completely filled in a few minutes.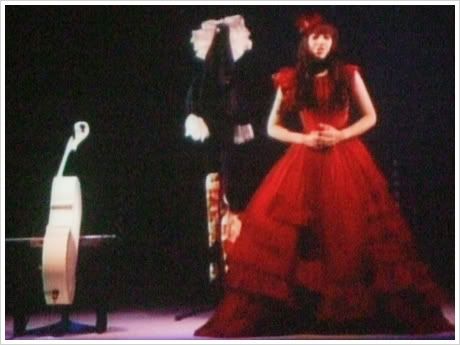 Kanon Wakeshima's showcase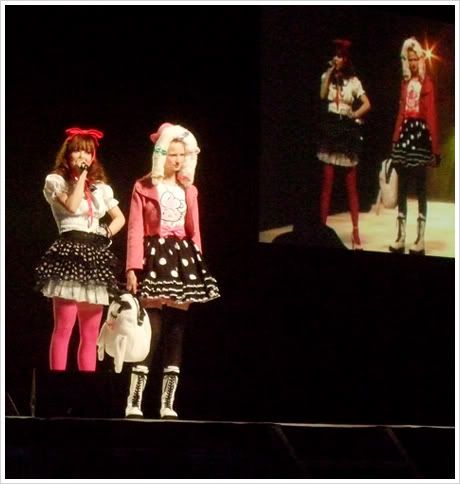 Meg's showcase during the fashion show.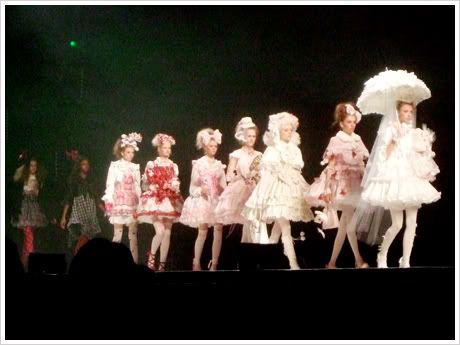 My photos of the fashion show are not really good since I'm not a pro and am not prepared to take fashion photos. More photos of the fashion show can be seen
here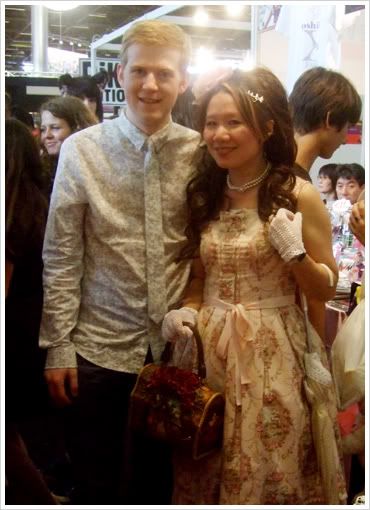 lifeisforliving
and her boyfriend.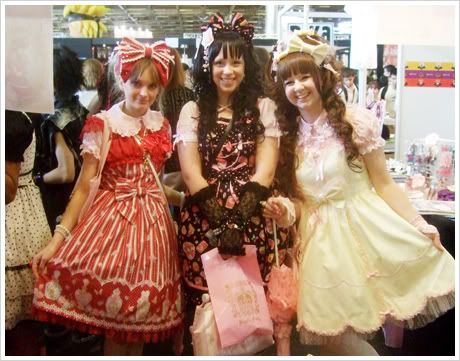 Some of the lovely German lolitas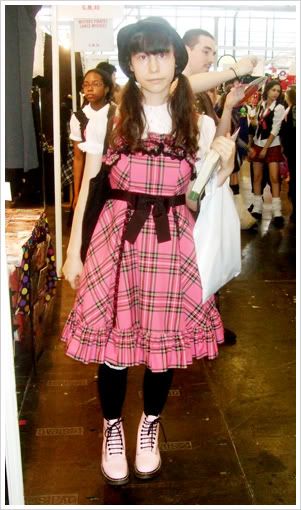 mon_amie_sadako
DAY FOUR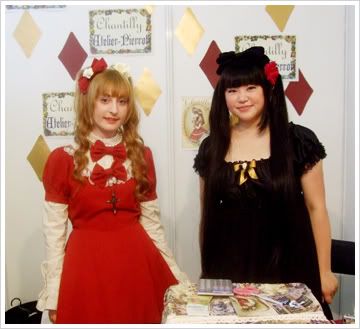 Mémoire and Fumiko at the booth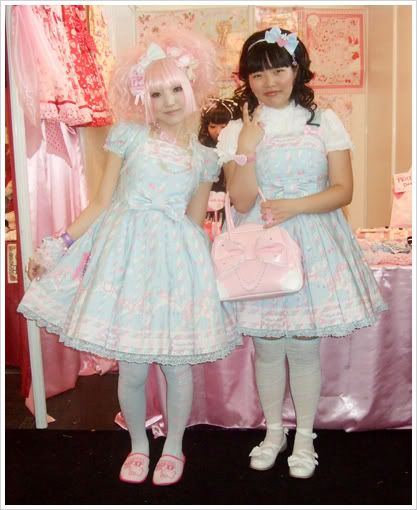 It was cute because when Maki saw me approaching the AP booth she showed her dress and mine and said: "same dress"! She seemed very happy and asked for a photo. I look really huge compared to her it's scary!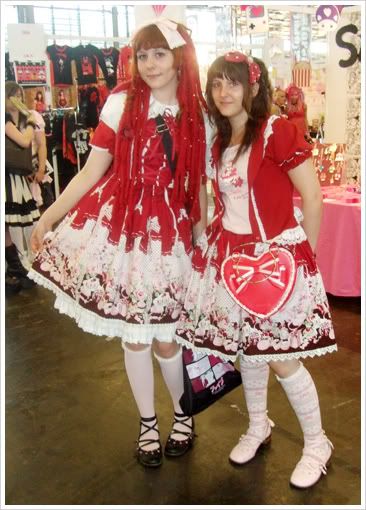 hatsumi_no_baka
and
luana719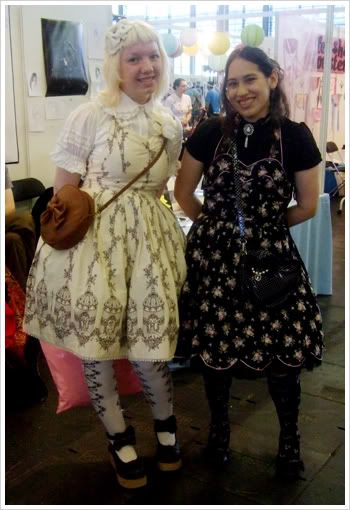 addictive_sugar
and Kourai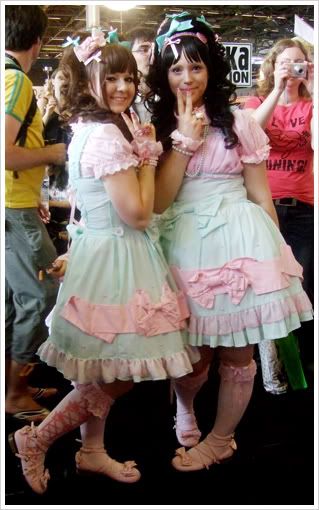 kuiko
and her twin
blubblegum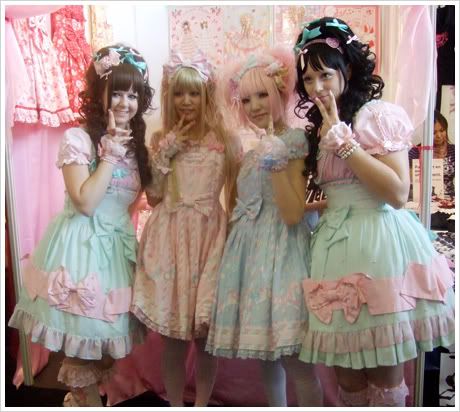 Helena and Yvonne with Maki and Asuka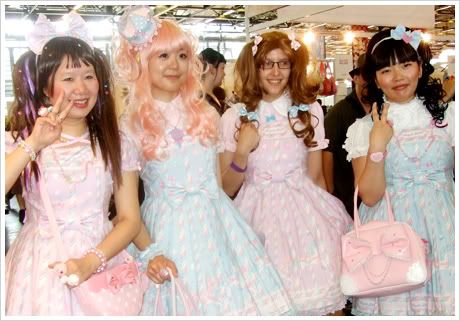 lifeisforliving
,
herajika
,
nella_fragola
and I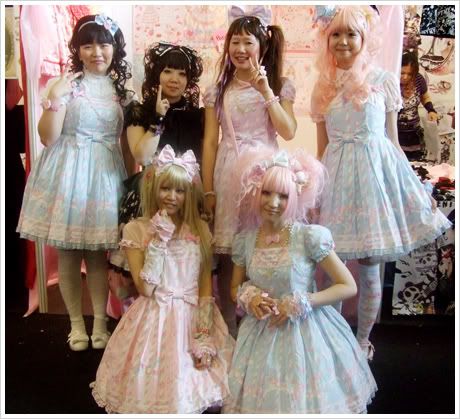 Sooooo many sugary carnival!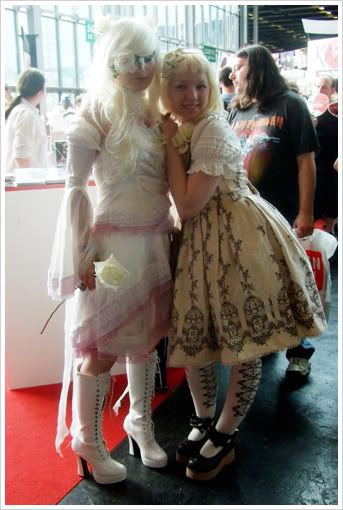 oniplume
who was working in her gorgeous cosplay and
addictive_sugar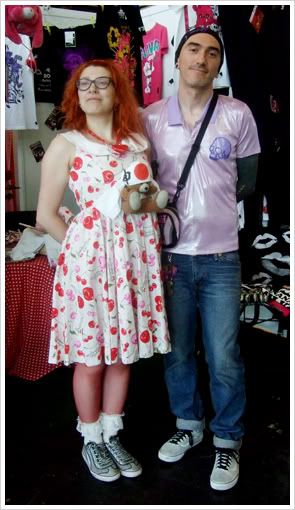 Melyssa, Dominique and Fizzy from Boddywood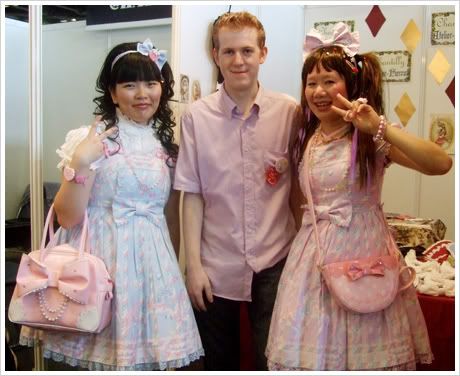 lifeisforliving
, Iain and I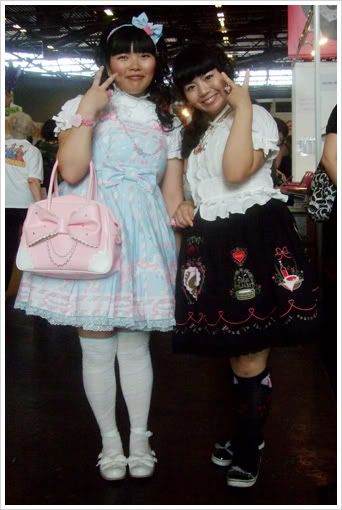 Sayoko and I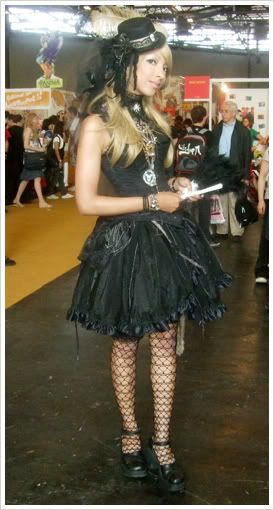 The always gorgeous and awesome
scissorfairy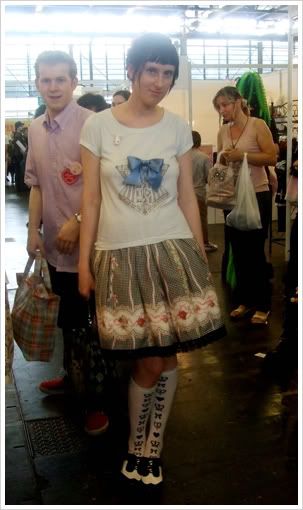 la_mome_neant
with Iain in the background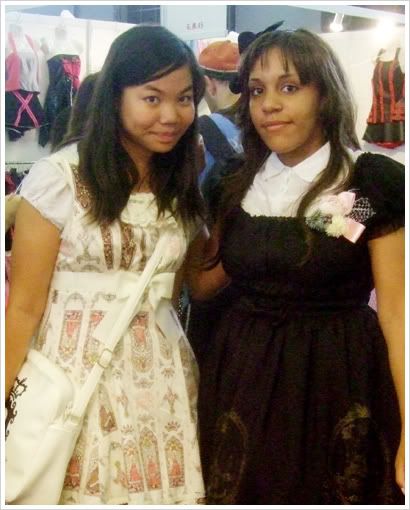 Karyn and
pogimilk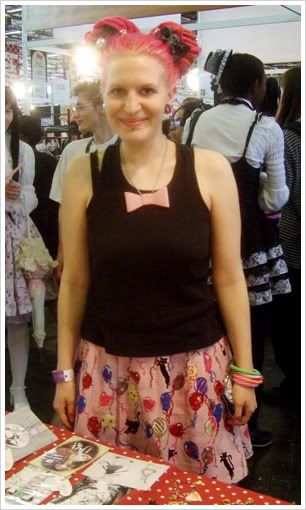 Agathe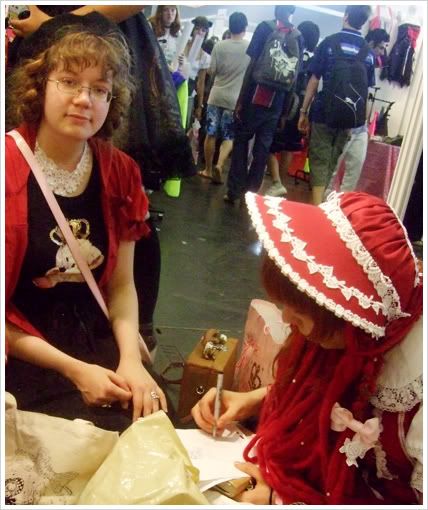 Célia, drawing, and Margot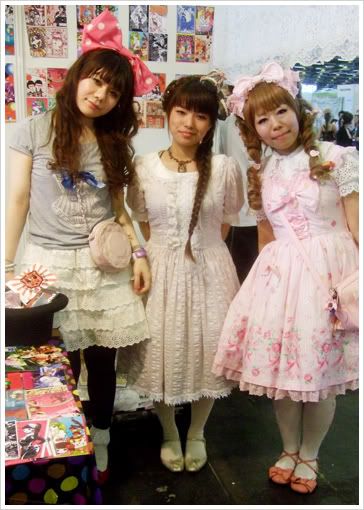 Hikari, Yoshie (designer of Dolce piu amabile), Kari Miaki
I'll make another post with the photos from the Btssb and AP tea party later. I hope you liked these photos.