While I was out at the fabric store a few months ago, I noticed these adorable iron-on appliques. I already had some lilac polkadot fabric in my basket since it was on sale for super-cheap, and after a little mulling over what to make, I decided my closet doesn't have nearly enough skirts with pockets (none, in fact!) So I decided to make this skirt, but with the lack of spare time (and moving house) it got put away for a while unfinished. I finally dragged it out to get it done, and I'm pretty happy with how ruffle-butt-adorable it is. I had a bit of fabric left over, so I added a heart bib as a detachable feature to make it semi-JSK style for an added twist.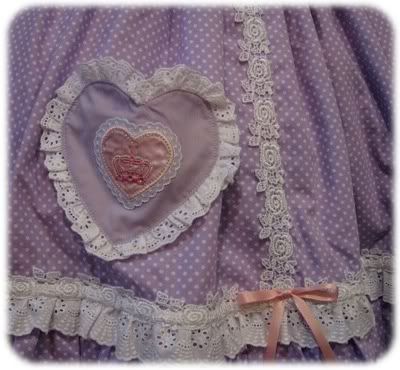 (
Polkadot-ruffle heart pockets skirt with detachable heart bib
Collapse
)
(
Bonus: Snapshot of my dress dummy/closet space...
Collapse
)