Sorry about that girls!

Friday
I got there really late in the evening, so I didn't get to see any lolitas.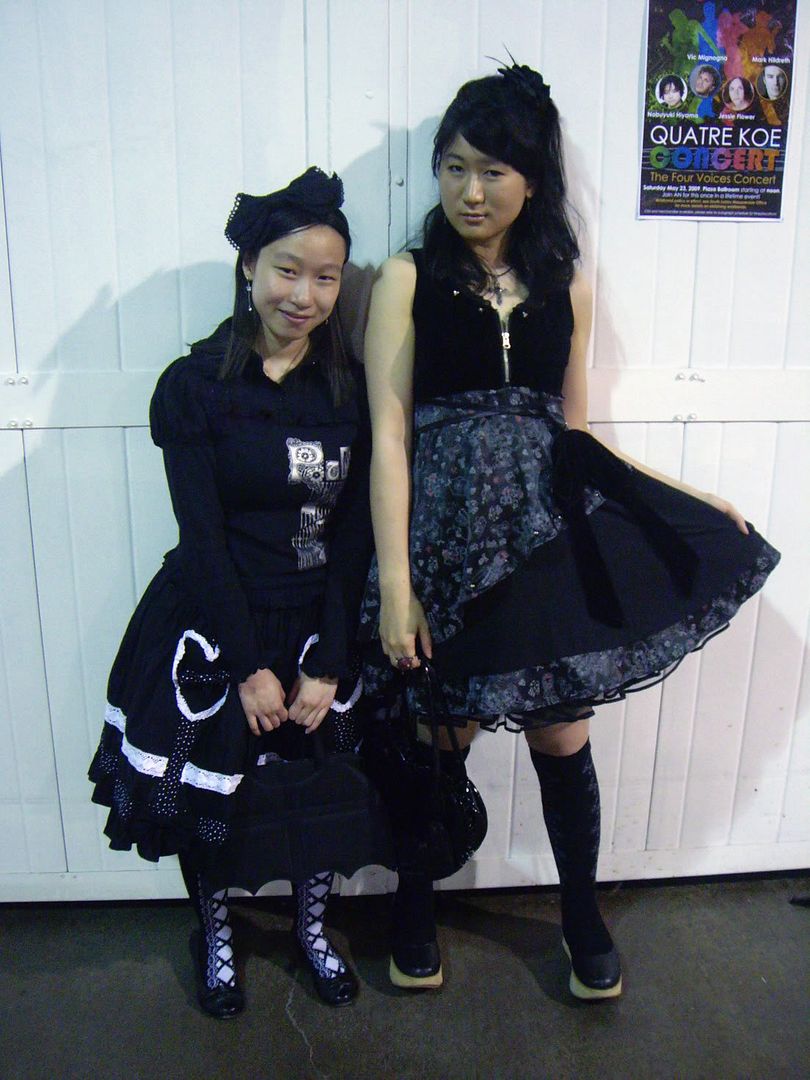 lovechan707 and me

Saturday




Twinning with
lovechan707 .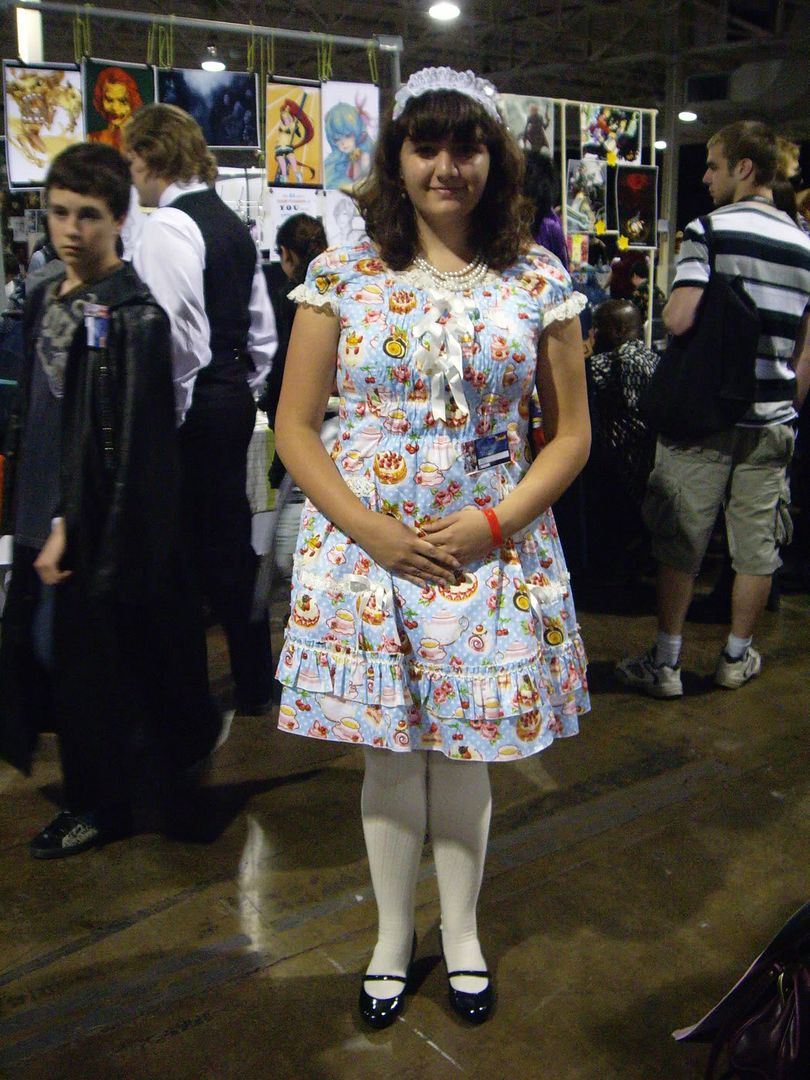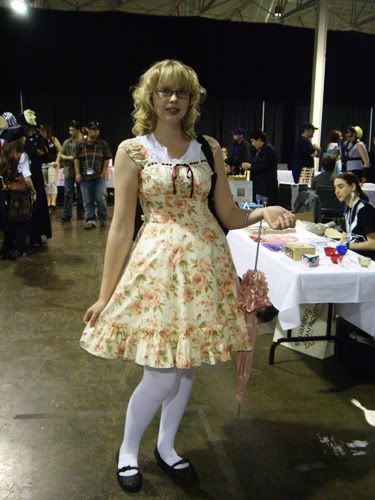 lunadear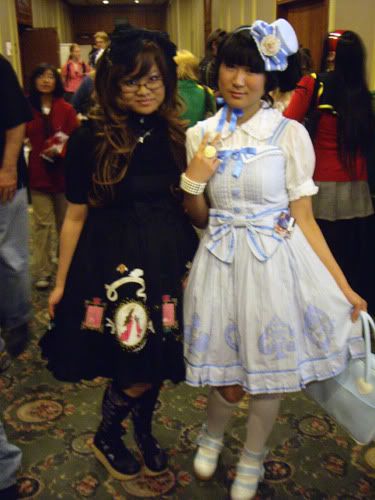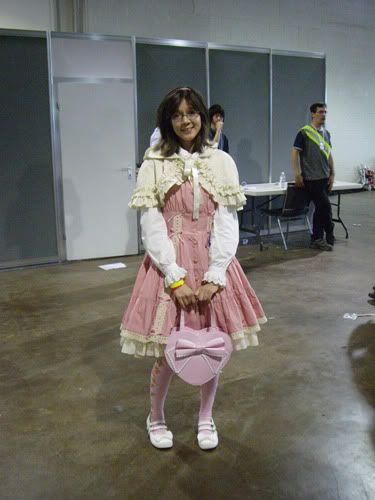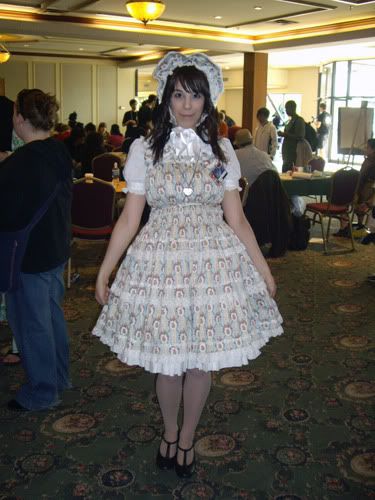 damepomme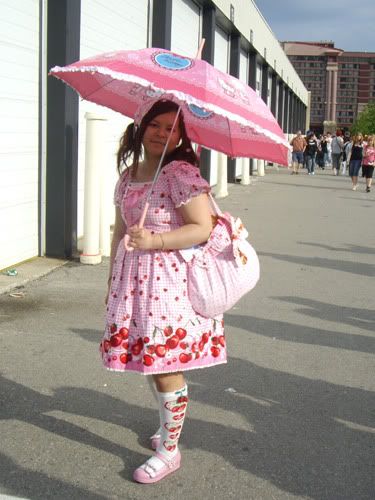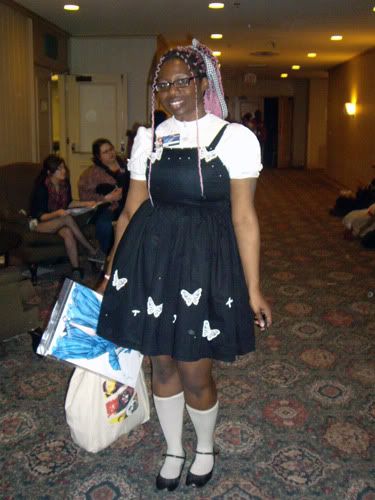 Sunday

The teaparty was on Sunday so all the lolitas came out to play. There were so many girls there!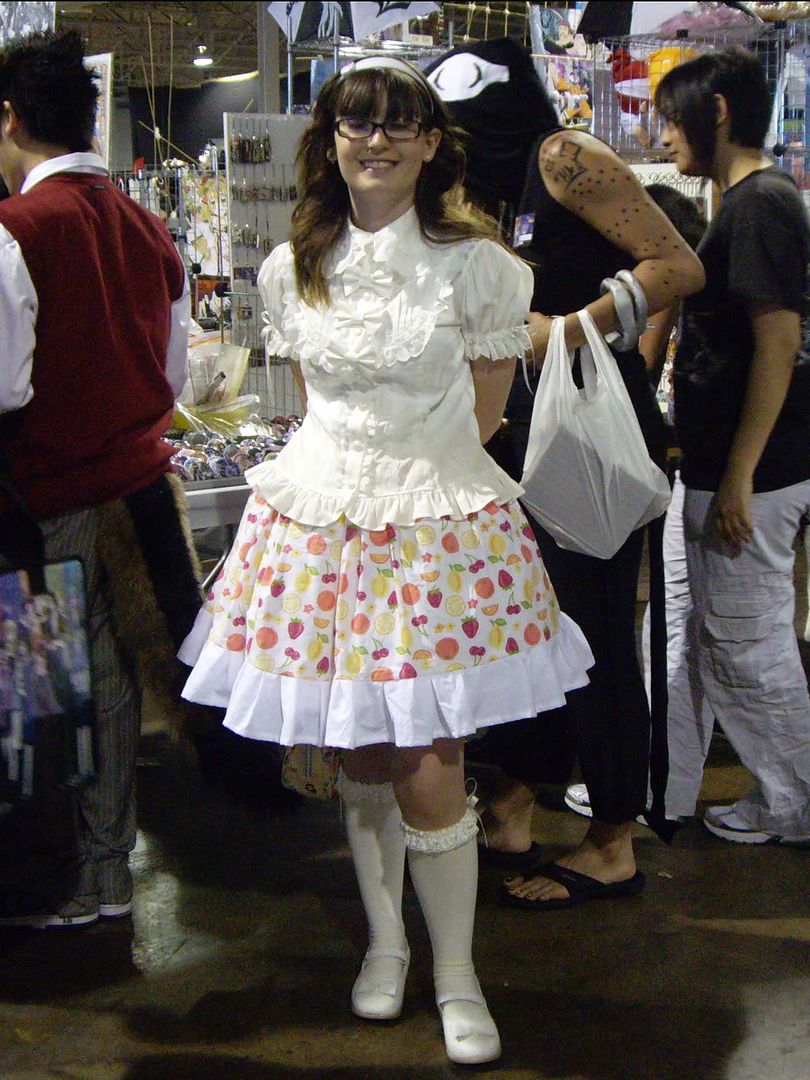 apples4pirates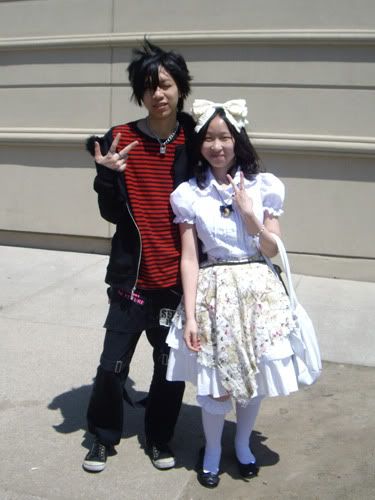 Now on to the tea party! The original one was cancelled because the Anime North staff are assholes made a program error, but we had an unofficial one anyway in the lovely Orchard Cafe. Despite this last minute change many girls came and it was quite crowded!




Our lovely hostesses
karen_dp,
crownprince and
vanityxaffaire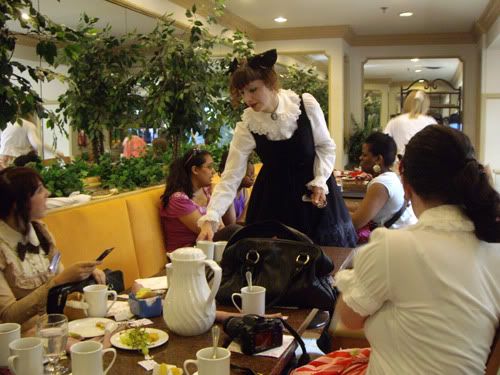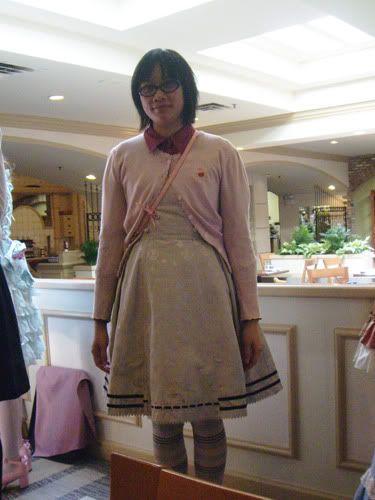 saitou_null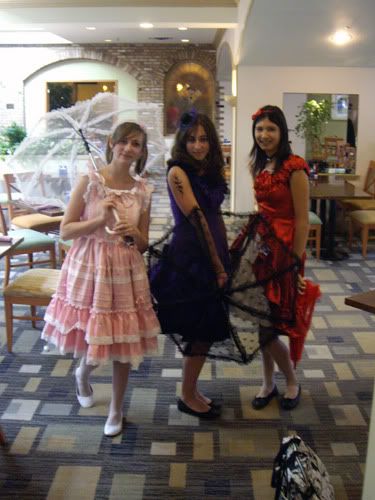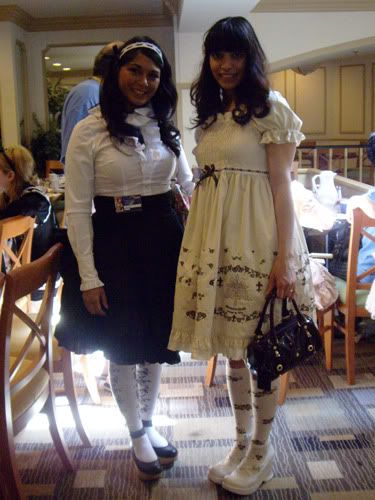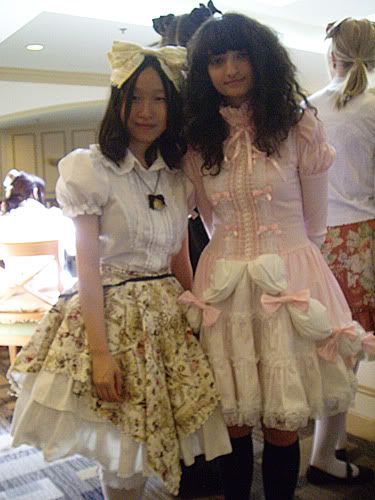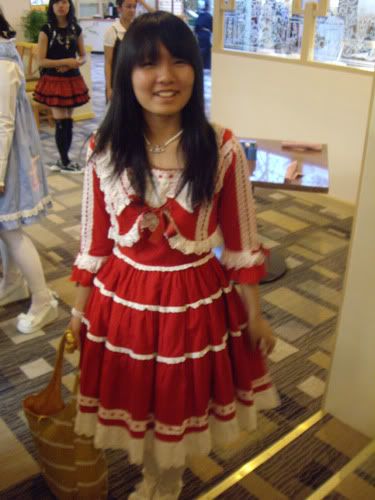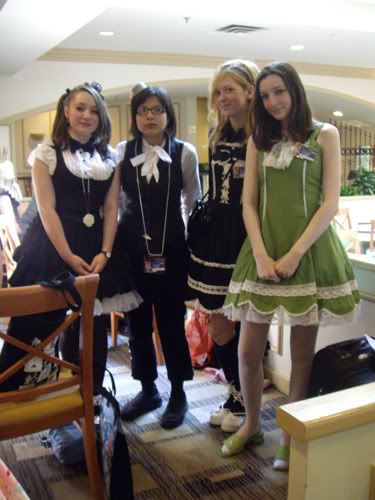 kimira_sorrii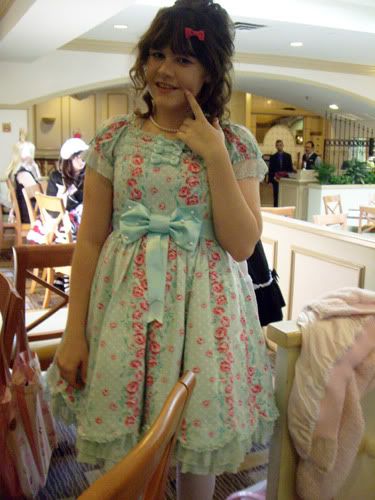 luckee_cookie and I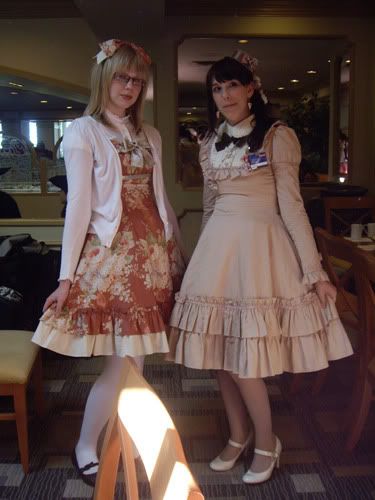 vanityxaffaire and
damepomme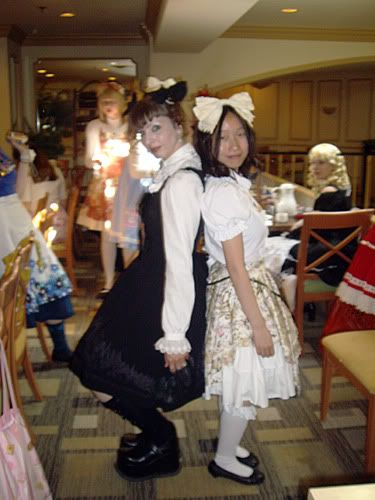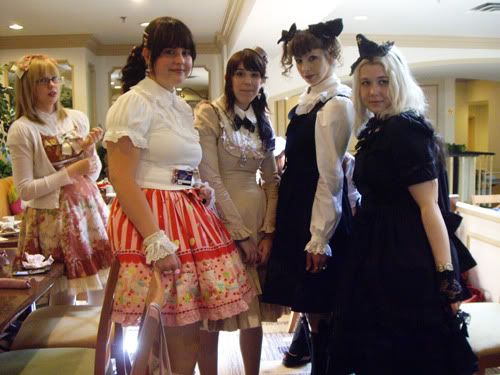 Bonus Pics


Pedo bear! He was pretty tired from all the sweet lolis but we got a quick photo with him.




Taking photos of people taking photos.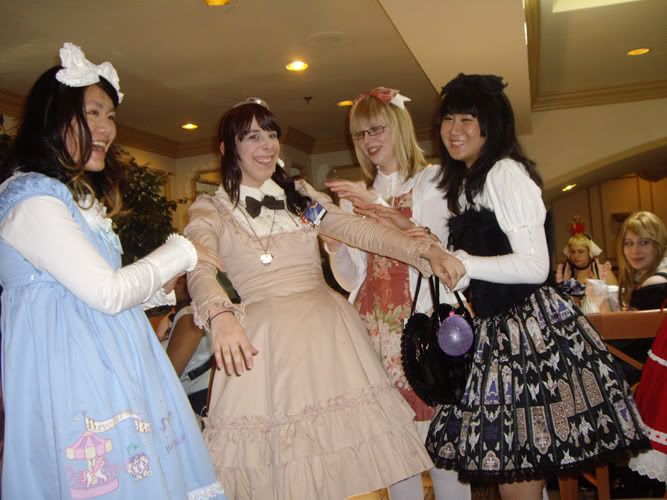 Mmmmmm... delicious brand. Seriously, we all wanted to kidnap her and steal her lovely MM dress since she was so cute!




Looking at the Gothic and Lolita Bible.*Cue heavenly chorus!*


If you were there, please tell me your lj name so I can label your picture. The teaparty was a blast and I hope everyone had fun. Toronto lolitas, please join
gta_lolita if you haven't already so we can all keep in touch ^_^