Yesterday some of us went to Seattle's weirdest neighborhood for sushi and shopping.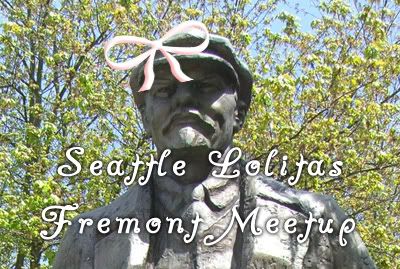 So first of all we met for conveyor belt sushi, but we totally forgot to take pictures in there. We resume our adventure inside the Fremont antique mall.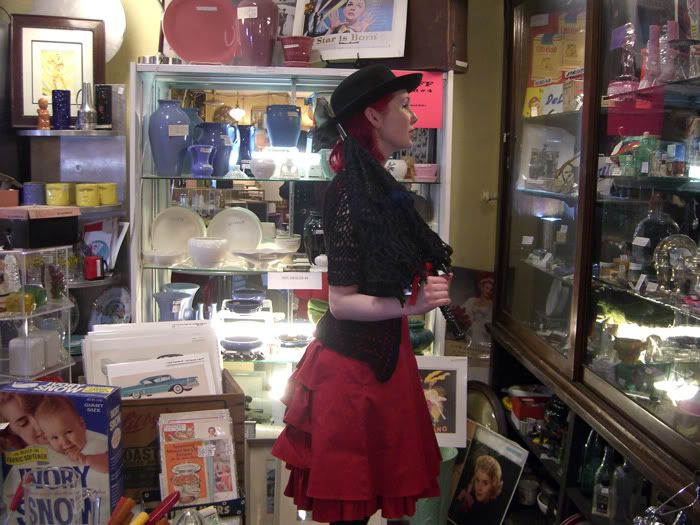 In case you can't read the date, that Mad magazine is from 1973.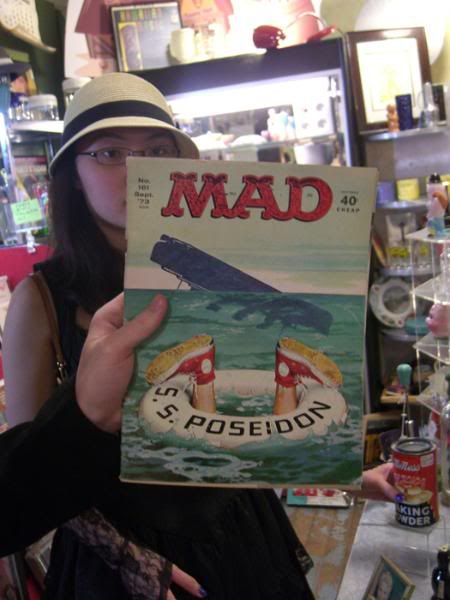 After we left the antique mall I was on a mission for some cute more formal sandals, so we went to Burnt Sugar, a little boutique a couple blocks away.

Grace found a very squishy scarf, so being a knitter I had to go fondle it to try and figure out the fiber content.




Grace also found the best paper crown EVER.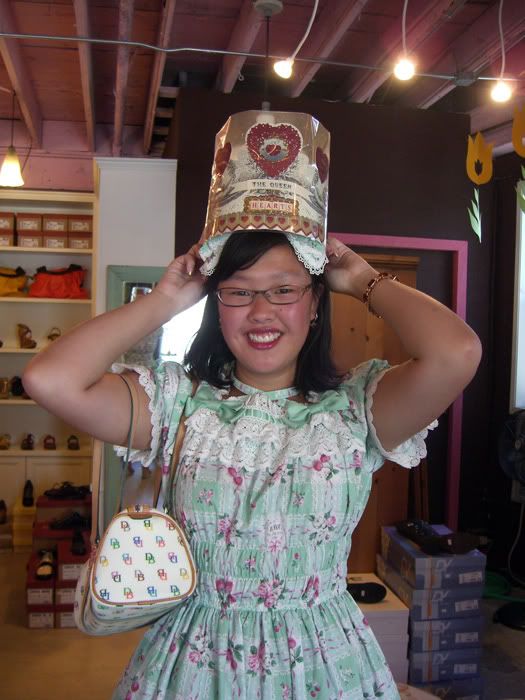 But I was on a mission for sandals!

I thought these were pretty cute...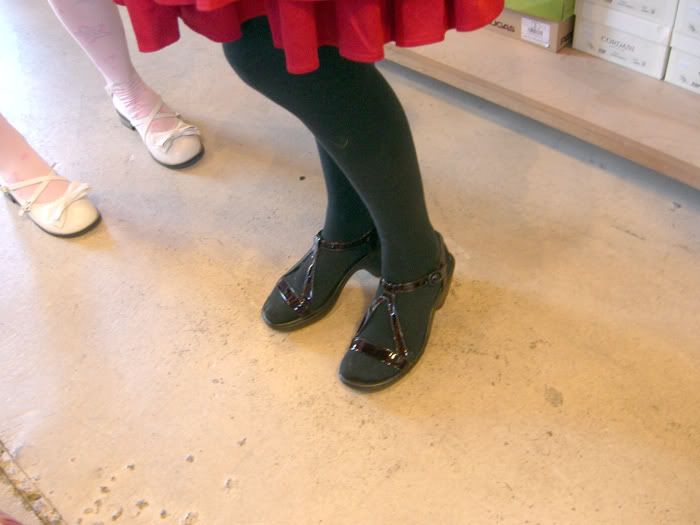 But I ended up going home with these. They're super comfy and adorable. (The brand is Camper, for those who are curious. They have a big rose embossed on the sole!)




Sandals in hand, we headed onward!

Rufflybutts!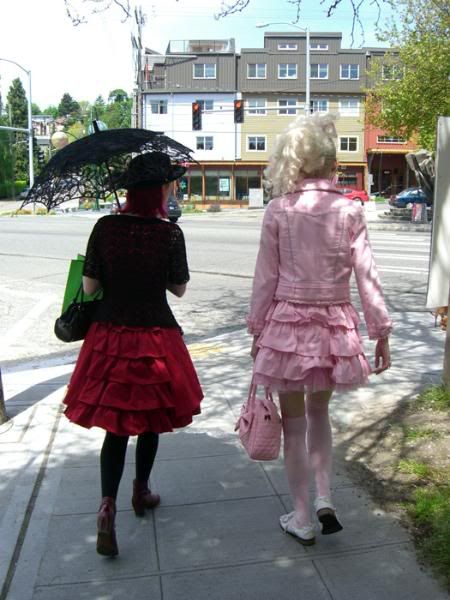 Grace re-enacts the Sistine Chapel ceiling. Kinda.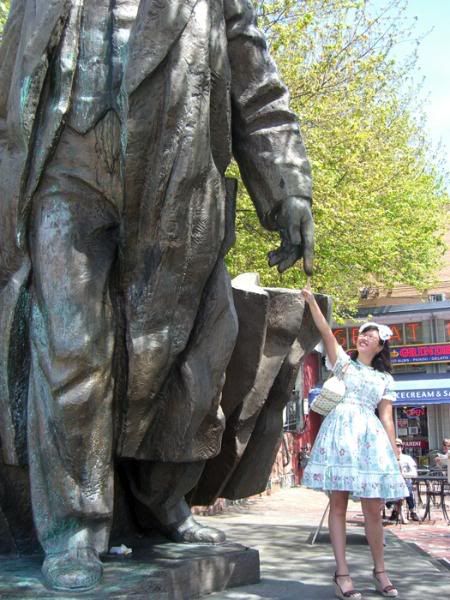 So then we got some group shots in front of the statue of Lenin. Remember how I said Fremont is Seattle's weirdest neighborhood? Well, this is one of the reasons why. It also has a Soviet rocket attached to the side of a building, a troll that lives under a bridge and eats Volkswagons, and a signpost declaring itself the center of the universe.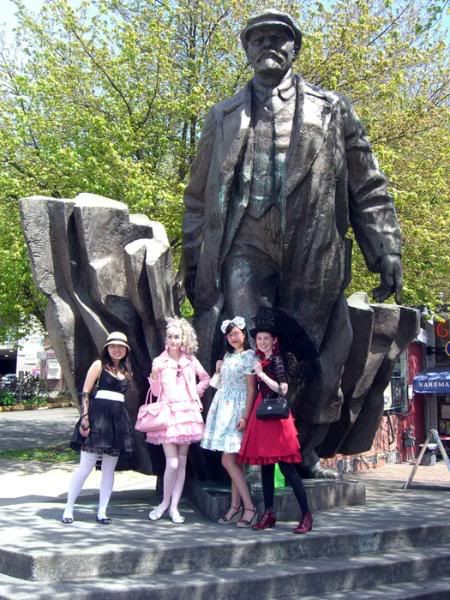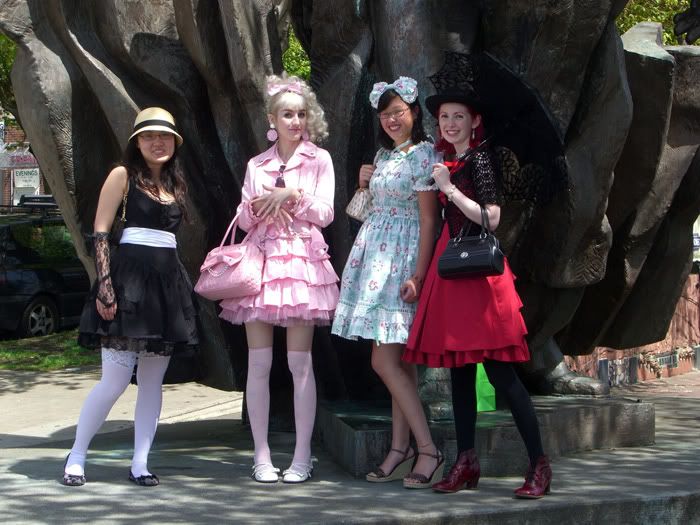 Then we got into a fight.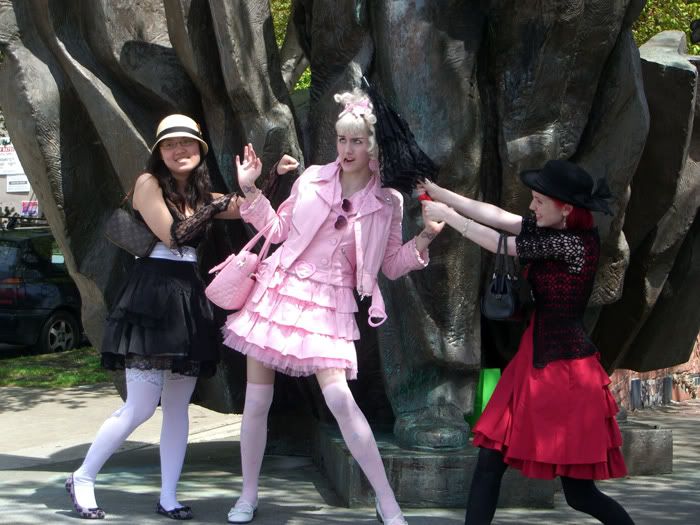 The gentlemen.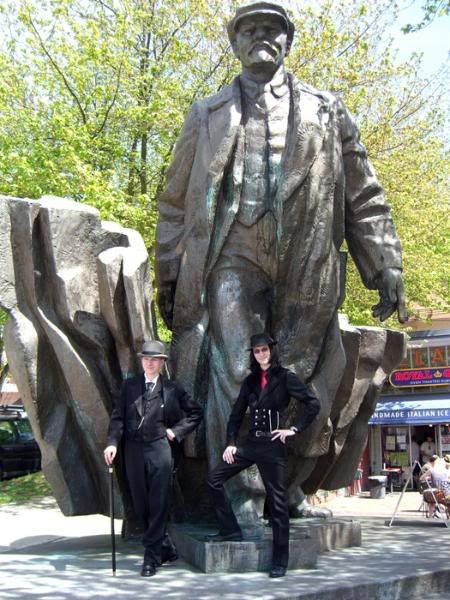 Couples!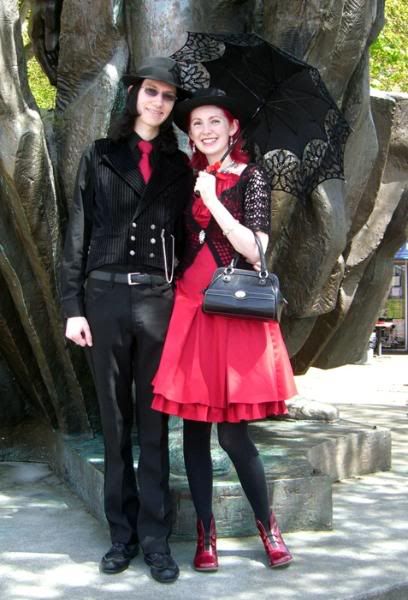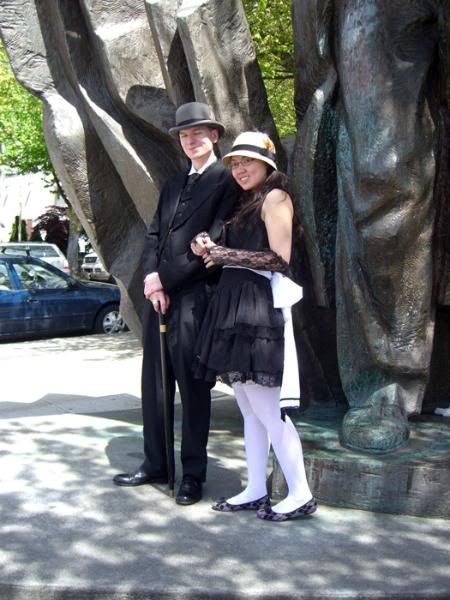 What does one do when one is finished taking pictures with Lenin? Get gelato, of course!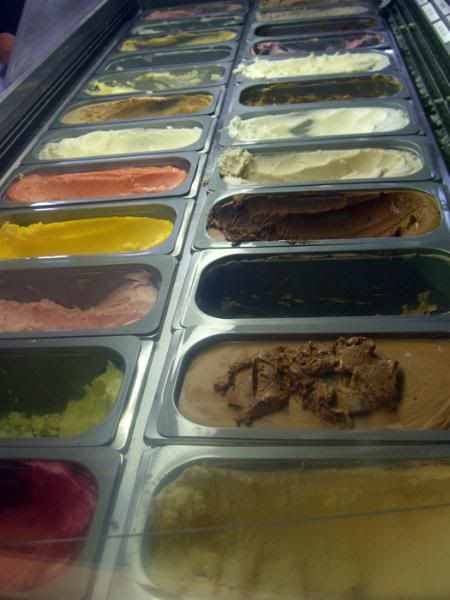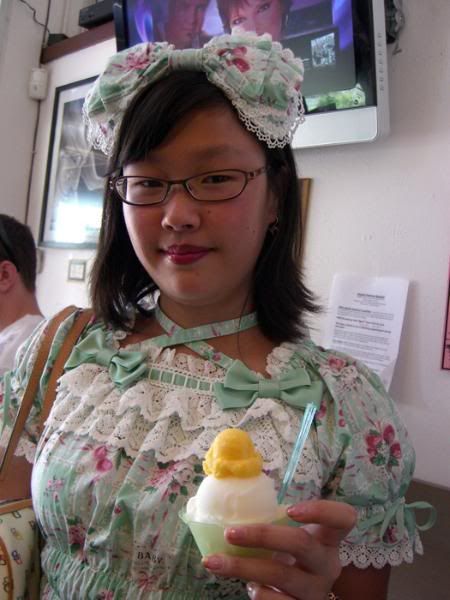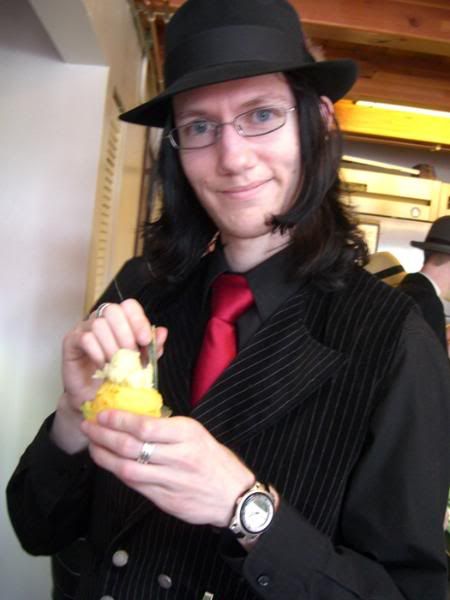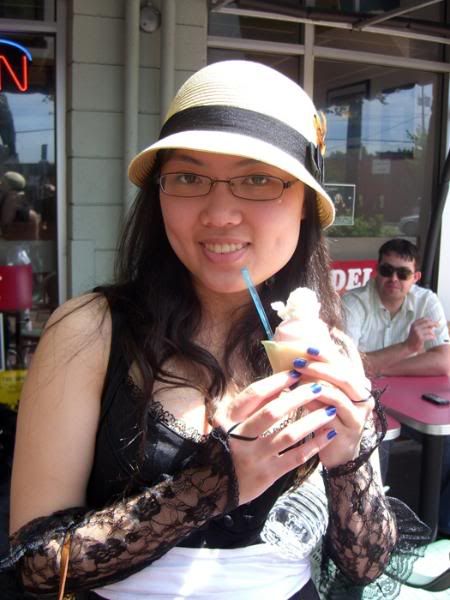 Grace made a very big, fluffy friend.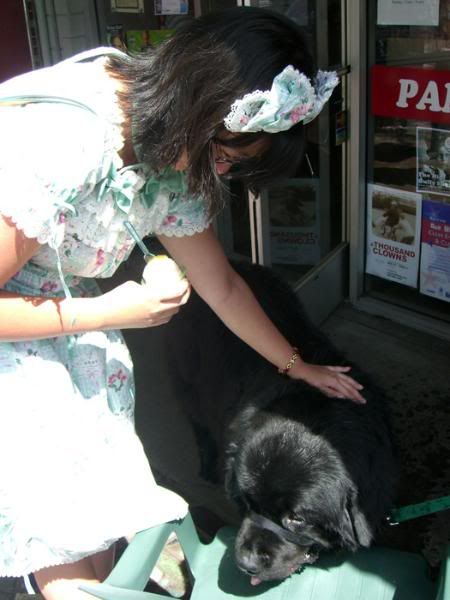 We hit up another two antique/vintage shops while we were there. I ended up buying this fabulous hat for $25!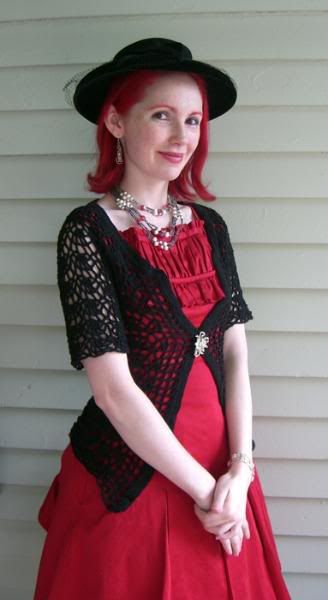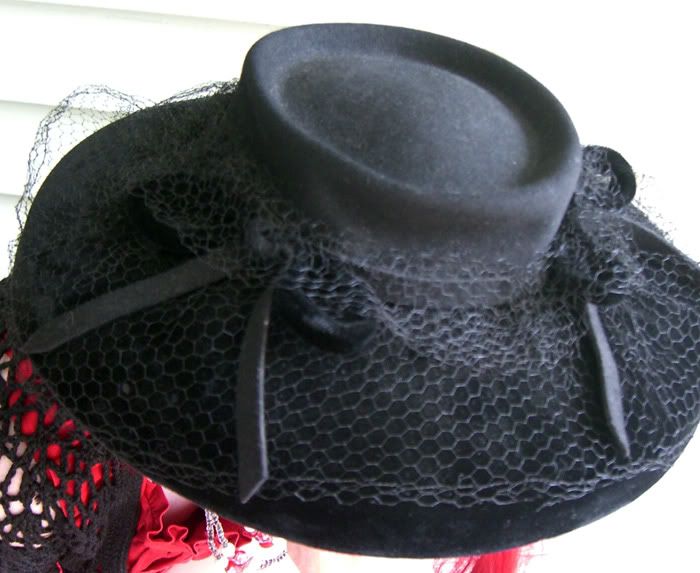 And then Stella found (but didn't purchase) this... Thing. It was amazing.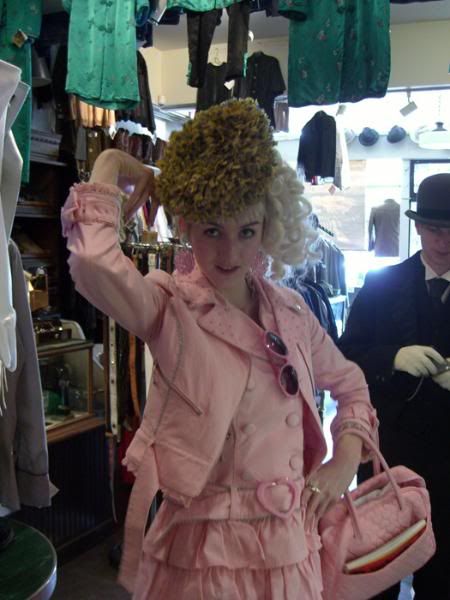 Then we took some individual shots.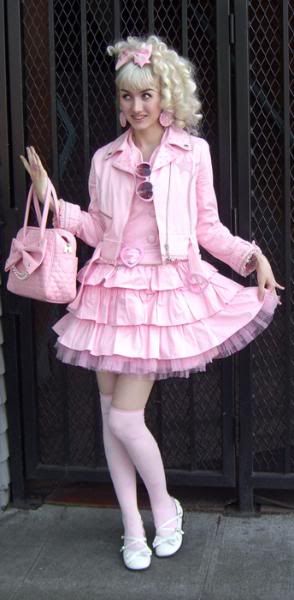 rockin_rollita (Stella)
Earrings: Handmade
Sunglasses: EGL sales comm
Shoes: Secret Shop
Everything else: AP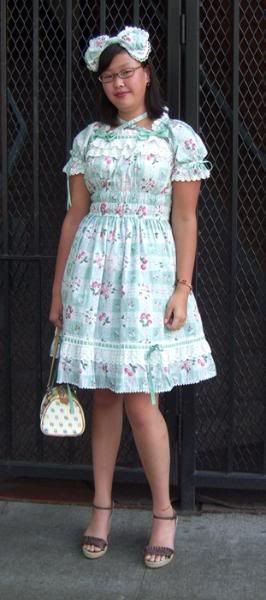 butterflys_nest (Grace)
Dress and headdress: Baby
Bracelet and earrings: Antique
Shoes: Nordstrom boutique
Bag: Dooney and Bourke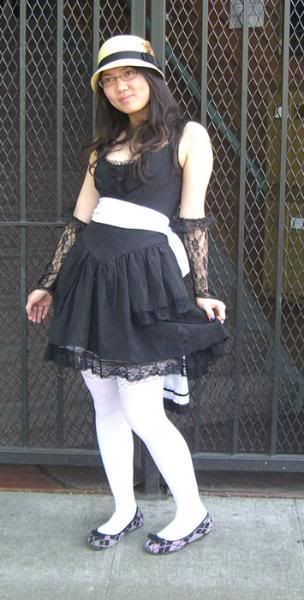 Kelly (no LJ name)
Dress: Metro
Shoes, gloves: Offbrand
Hat: Urban Outfitters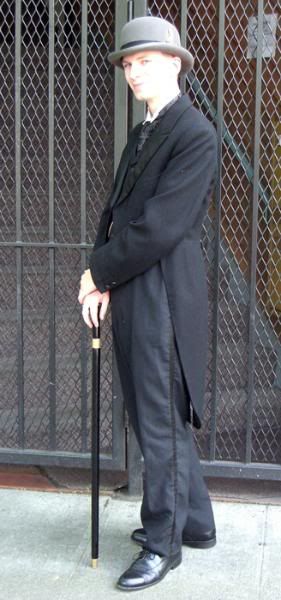 theyellowvespa (Dane)
Clothing acquired either at Red Light or through auctions.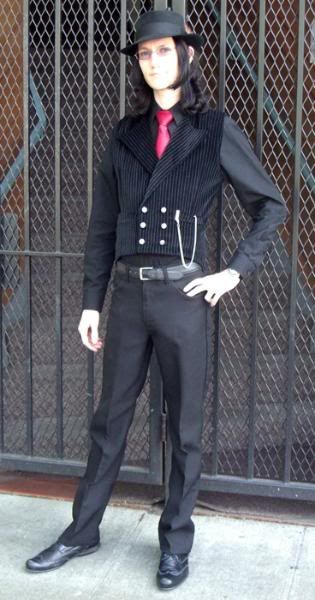 Chris! My boyfriend.
Shirt: H&M
Pants, tie: Offbrand
Hat: Found at a secondhand store
Vest: Handmade by him
Shoes: Fluevog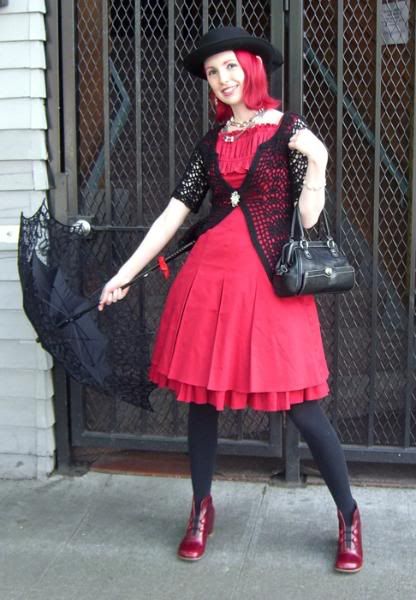 And me!
Hat: Found at a vintage shop
Dress: Dear Celine
Cardigan, earrings: Handmade by me
Stockings: SockDreams
Boots: Fluevog
Parasol: Got at an anime convention
Necklace, brooch, bracelet, purse: Inherited from my grandmother.

Thanks for reading!



Crossposted to wa_lolis.