Hello everyone!
I have a question. I may be selling some items at Anime Expo. I was wondering what kind of bows you all like the best. Examples are under the cut.

Classic Style Bow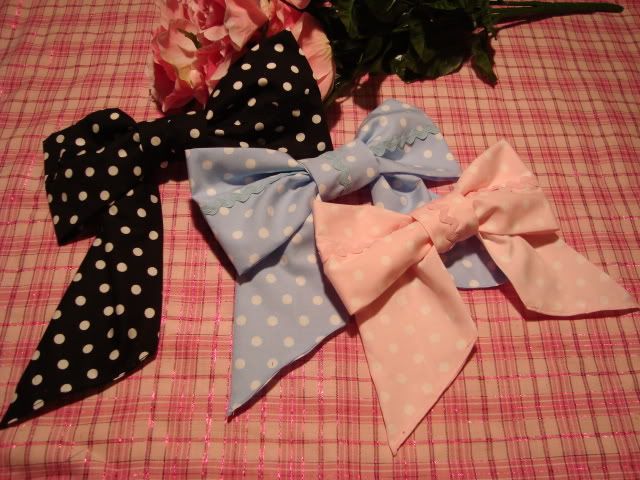 Head Eating Bow


Angelic Pretty Style bow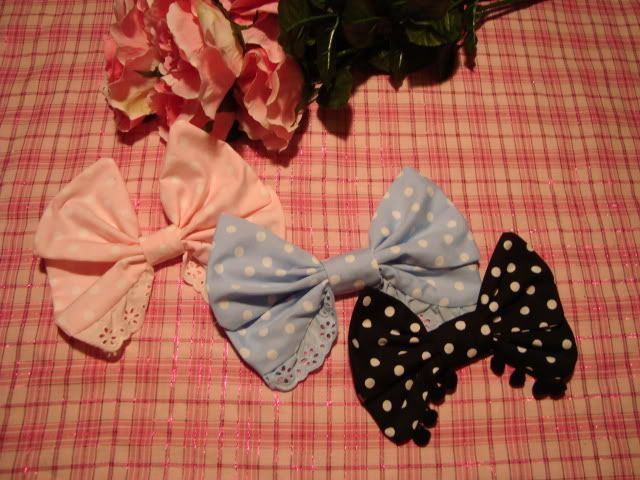 Barrette/Comb or Double Side Bow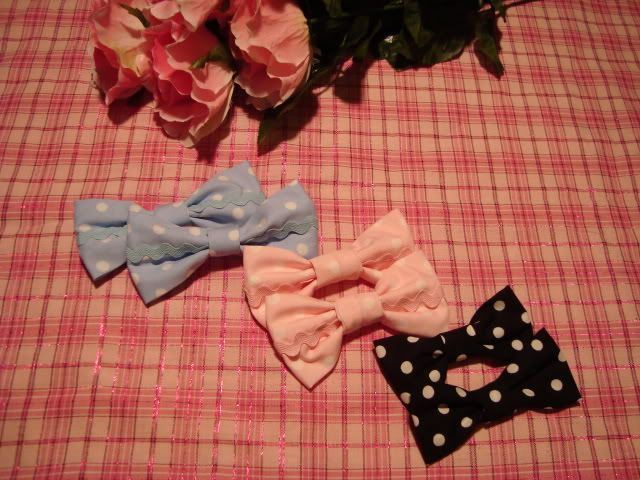 If you are looking for more information, there is some in my journal or you can ask me here.
If you like more than one style, feel free to mention it.
Also, what is your favorite way to have things mounted? Headband, Comb,Barrette or Ribbons?
Any other suggestions are welcome!
Thanks for taking a look!