edit: wow! thanks, everyone, for such positive response! Because there has been a few requests, when I'm completed this project and ready to print them, I'm going to put up a reservation sales post for the completed coloring pages, and whoever would like one can have one printed just for them ♥ There will be 10 to 12 images in the set, not including the front cover and back cover (so 14 images in total, but the first two pages will be just simple designs).

Question: How much would you be willing to pay for the set? I was thinking of selling them for $20CDN, not including shipping.

Question: Because binding something like this would be expensive (I would imagine) and I don't want to have to raise costs, I would probably make this into something like a stationary set, where the pages are loose leaf. Personally, I think this would make it easier to color since you don't have to bend anything. They'd be nicely packaged in cellophane and wrapped up so they're cutely presented, but would this make it less ... good? since it'd be more like a coloring pack than a coloring book.

EDIT: I will be fixing the hands, and also the placement of some of the images since some are horribly off center!

A few weeks ago, my dad gave me a lovely new set of fineliners, and I managed to dig out a little sketch book, so I've been putting a lot of work into my latest project; a coloring book! The reason I've got so much done on this is because I can take it to school and work on it at work as well, but I've had so little time at home that these are pretty much the BASIC of basic unedited versions. There are mistakes, and they aren't that crisp yet, so the finished product will look better ♥ Oh, and the scanner I'm using is here at my school, I don't think it's very good, haha..

the reason why they are 'watermarked' (i.e: blatantly stamped) is because these will be for sale at Anime Evolution this year, so I don't want anyone taking them and coloring them before they buy them >DD ♥

hope you like!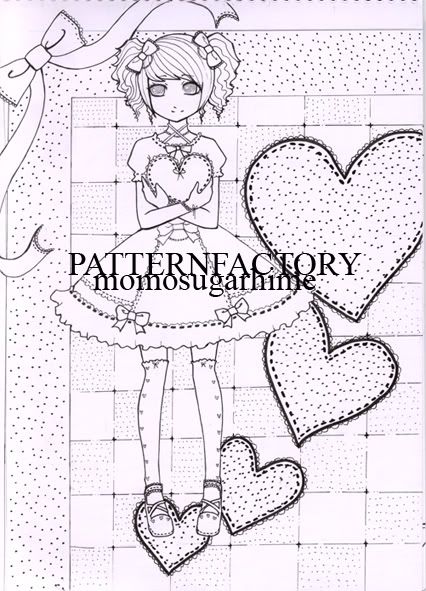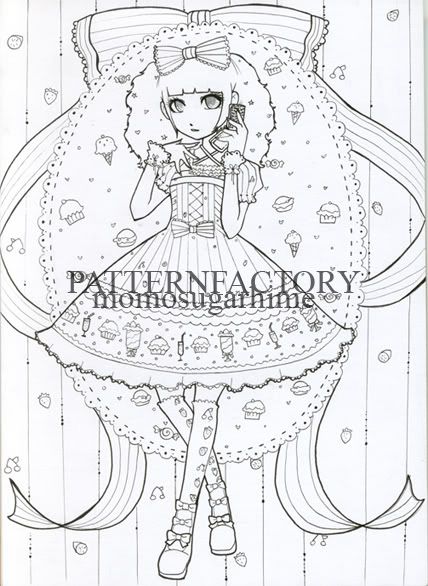 (the only one that isn't my own design~)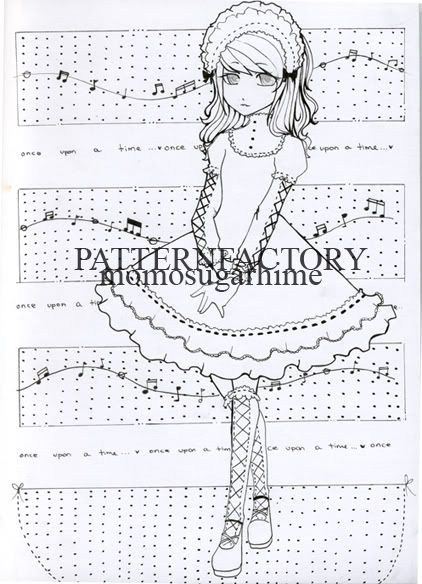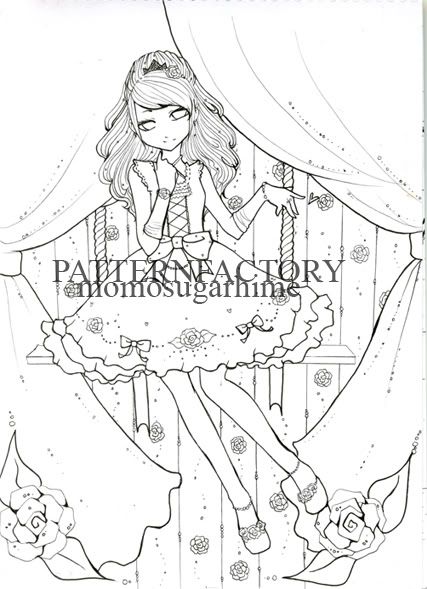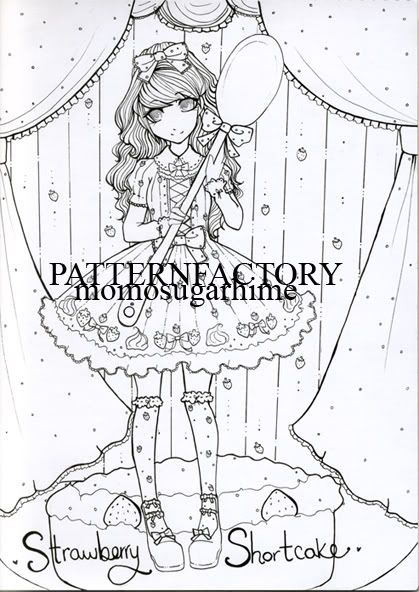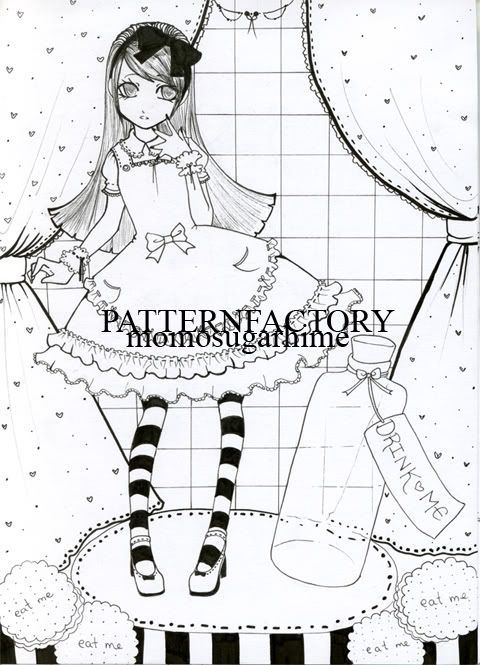 ♥ inspired by angelic pretty's coloring book, if you couldn't already tell >D haha~

: > have a nice day~