Most of us know about QCute already, but they have just started providing Rose Melody lolita store garments. I ordered one of the JSKs and thought I'd do a quick review to give people an idea of the quality of this new brand.

First of all, QCute's service is always amazing. I've ordered from them several times and have always been impressed with their swift communication, great prices and eagerness to help in any way they can. I highly recommend them. So, onto the dress!

Brand: Rose Melody Lolita Store (http://qcute.livejournal.com/22191.html#cutid1)
Dress: I bought the "Angel of Music" JSK from the above link. You can see stock pictures there.

The dress arrived in a sealed plastic bag inside an EMS satchel. It was very wrinkled from being folded up, but the soft chiffon-y fabric is probably prone to that.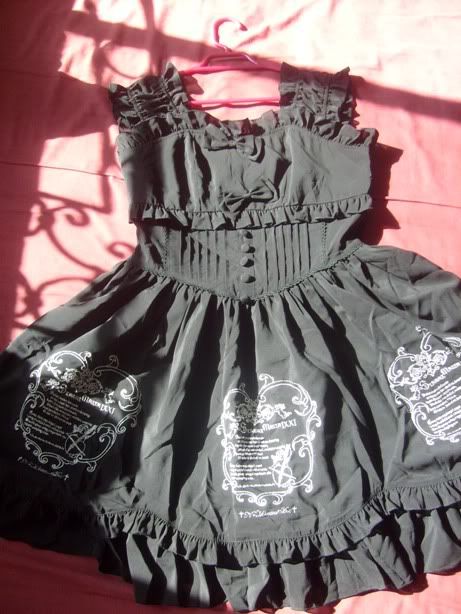 Straight out of the bag and onto a hanger.

Quality: The quality is top notch considering the price, I paid about $120 AUSTRALIAN dollars, and that price includes shipping via EMS and custom sizing. The dress is fully lined with an invisible zipper and six panels of silver thread embroidery. Construction is solid with all seams finished well and everything looks great. Overall I'm VERY impressed with the quality of the garment.

Custom Sizing: I gave my measurements for a custom size, and the dress I got fits perfectly.

Service Time: I was quoted approx. 20 days for the dress to be made... but I got an email less than a week later saying it had been finished ahead of schedule! Again, I was impressed as obviously this brand gets stuff done as fast as they can and still maintain good quality.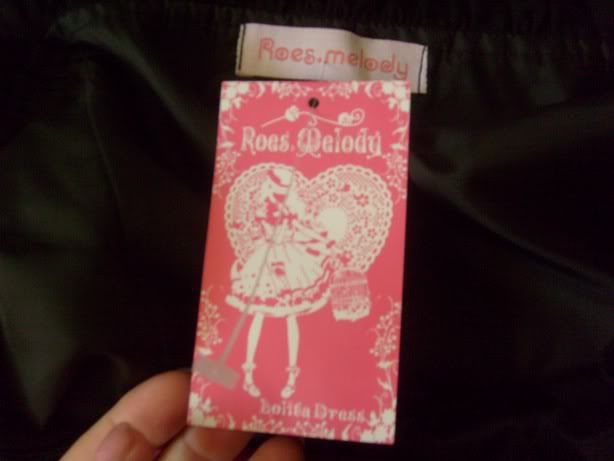 The two tags... one sewn into the back of the bodice and another cardboard tag attached with a clear plastic tag thing. 'Rose' is misspelt 'Roes'. :) You can see the shiny inner lining here, kind of.

I only have two complaints, and they're pretty minor. One of the bodice buttons is a little loose so it doesn't sit tight against the bodice, and the zipper is a bit sticky. Those are the only flaws I could find though after going over it carefully.

Overall: I'm VERY happy with the dress. Quality is beautiful, service was great, everything looks very professional. I would definitely buy from Rose Melody via QCute again.

Worn: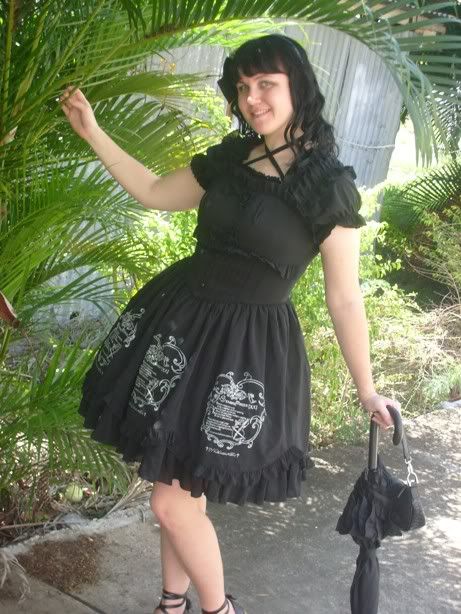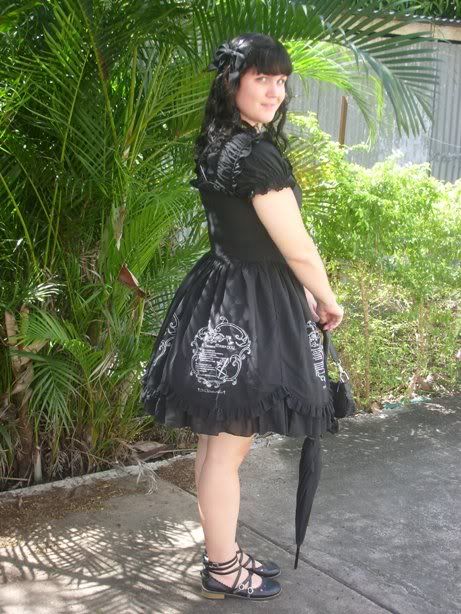 Any questions just ask! :)