I swear if this lj-cut does not work....



Ah yes another one.. lol sorry but wanted to share =3 This is purely for quality of items.
I used
mashimaro_girl
for her TaoBao shopping services, I ordered 3 products all from different stores. She always kept in contact with me, though sometimes it took a few days to respond she was always helpful. When I ordered through email she helped me with the sizing for the products. Very lovely though and the only downside is the EMS shipping which is very expensive.
The products were received in a box, my items were squished in, each in their own bag (I didn't mind the squishing lol)
I give her 4/5 Liz Lisa Doll Bear Hoodie
from
Strawberry Shop
original page
I think the item is sooo cute but of course with it being one size and from Asia, its a bit tight (a sign for me to start dieting...*sigh*)
Item quality: 4/5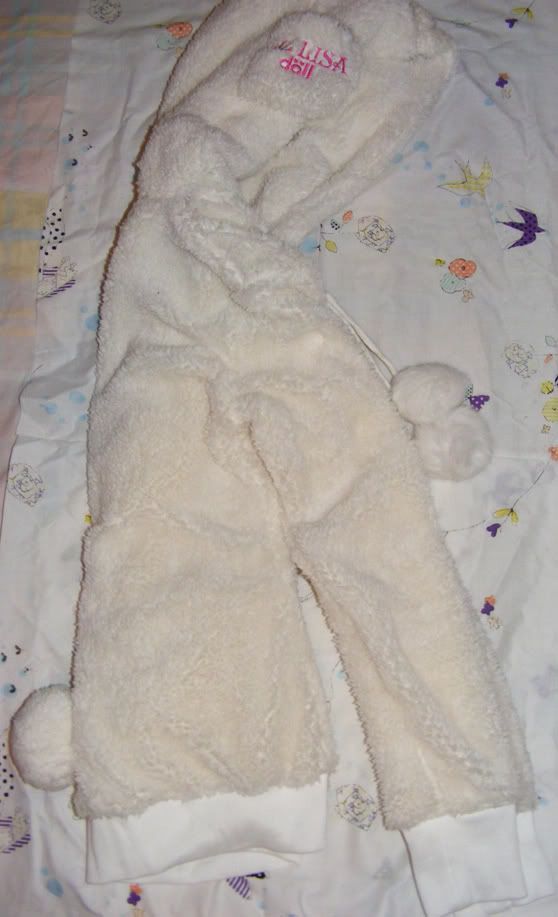 Dream of White Snow Dress?
from
The Dream of Lolita
Original Page
I'm not really too sure about this dress but I got what I paid for is all I can say. The material is thin (I tried it on with black underwear and you could see it if you looked properly) and is definately off white not white as the picture shows on the original page. I don't think the lace quality is high at all. Its by a brand 'Sweet Angel' which I'm sure I've seen before
*edit* actually its TOTALLY see through not impressed one bit
Item quality: 2/5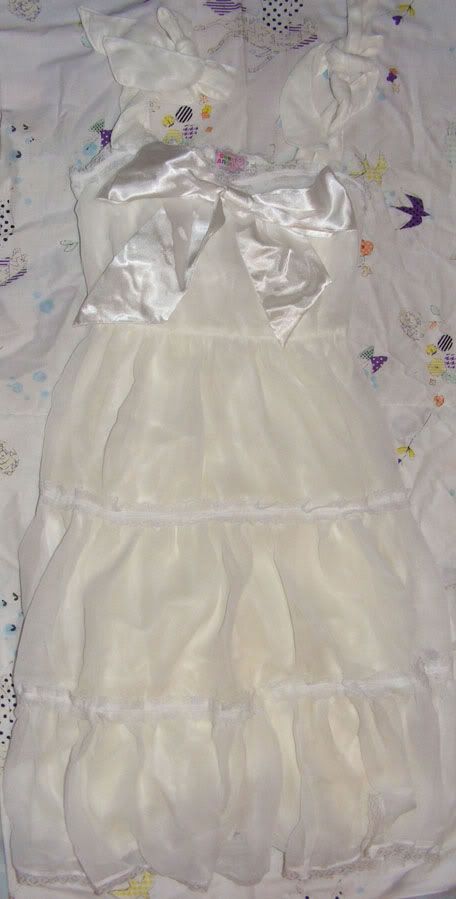 Bow Skirt
from
HMHM
Original Page
I really love this skirt, it is very well made to my custom size. They took longer than they said they would with my skirt but I still like the outcome. It fits perfectly, the material is what shirts are made of the the waist band is stiff to hold its shape. The bows are cute though I'm not too keen on sequins which is what the main big bow is made from. The main difference is instead of buttons for the waist they've used hooks instead but this makes no difference as I prefer these hooks.
Item quality: 5/5