A couple of weeks ago I set out to order a dress from Juliette et Justine for the first time. Their shopping guide told me that they do, in fact ship overseas. However, it doesn't actually give much detail on exactly how to go about ordering from them.

So, with lots of help from
cruxcommissa, I'm posting a step by step guide on ordering from Juliette et Justine!


The following screenshots and writeup were done by
cruxcommissa:

First, go to the page(s) of the item(s) you want, scroll all the way down the page and then click the red -> button to add it to your cart. Note that many of the clothing articles actually have different sizes available, so make sure you select the right color and size!

if there is an 'x' where the check box should be, that item is sold out in that color/size, sorry :(




When you have put everything you want to order into your cart, click the red -> button at the bottom of the shopping cart page to go to the order form.




It'll take you to a page where you can log in (the top option, but you probably don't have an account yet. I never made one). Below that you can either register or you can continue without registering. To continue without registering, click the red button again.




This takes you to the page where you enter all of your information. It looks pretty straightforward, name and address and all that, I think even Baby's cart is less set up for international orders than Juliette et Justine's is, lol. I filled it out, it went like this:




Name: Last and First
Name Again ("signature"): - I suppose who is going sign for it?
Zip/Postal Code: - Fill it with 0's so it'll let you continue
Address -
select the last option ("other city"),
in the top box put your city/province/etc
in the next put your street address
Phone Number: They probably need it for the EMS shipping.
Fax: Optional
Email Address: Enter it twice for varification
Gender: Male or Female
Occupation: Optional
Birthday: yyyy/mm/dd Optional

Next there is a check box for whether or not the delivery address is the same as the billing address. Just leave it unchecked and the rest will be greyed out. If you want it delivered somewhere else, you can tell them later on the next page in the comment box.

Click next. (The red button) ->


Now you're on a page where you select your payment option:




Payment Methods (in order):
Bank Transfer
COD
Credit Cards
Giro

Pick one.
pui_puni used a credit card. Note that Juliette et Justine does NOT accept Paypal!

Next there is another check box to specify delivery time. N/A, leave it.

Last, there is a large text box, where you can input a message to them. it says that if you are ordering internationally to give them your information in this box. Put your name and whole address here (Make sure you include your postal/zip code!)

Click next. (Always the red button)




You're brought to a page where you can confirm your order. Review your order to make sure everything is okay. If not, press the grey button at the bottom (this will send you back)

When you click next again, this WILL send your order to them! A confirmation mail showing what you ordered will show up in your inbox instantly, also saying they'll contact you soon to finish the order.

Once you submit your order, you will be brought to a page saying thanks for ordering and telling you to click a button to enter your credit card info for payment (if you selected to pay by credit card... I'm not sure what this page would look like if you selected another payment method).




Click the grey button under the big red text, NOT the red one at the bottom (that one will just take you back to the Juliette et Justine site). Clicking the grey button will take you to an ugly neon green page where you can submit your credit card information:




Card Type: Visa or Mastercard
Card Number: Your Card Number
Expiry Date: Card Expiry Date
Payment Method -
Select the first one (Lump Sum).

It seems like you can pay in installments or something, but I am not sure how that works.

Now click the button at the bottom to submit. Note: this does NOT charge your credit card right away! You will only be charged after they confirm your order.


(It's now
pui_puni talking btw XD)
Now you just wait for Juliette et Justine to Respond! For me that took just two business days.

They sent me an email confirming my order and gave me a new total including EMS shipping to where I live. The only problem was they claimed they hadn't gotten my credit card information when I sent my order form.

I emailed them back saying that I thought I had sent them my information alright, but if not to tell me what to do next.

They responded in just one more business day saying they had found my credit card information, that they would charge me the cost and that my item would be shipped soon!

A few hours after that they sent me another email with a tracking number!


Now onto the review...






I received my package 4 days after it was mailed (pretty standard for EMS shipping, which usually takes 3-5 days)

It was packaged in a study cardboard box which was taped shut and wrapped in a thick plastic bag (not pictured):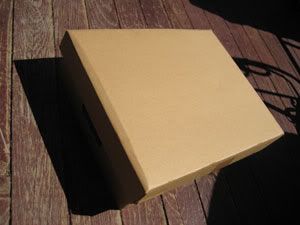 Upon opening it, I found my receipt and a print out of the dress I ordered sealed together in a plastic sleeve, along with what looks like a business card.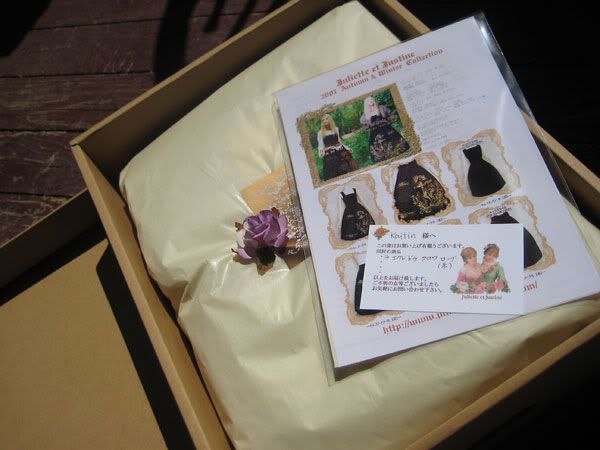 The dress itself was wrapped in yellow-ish tissue paper and decorated with a Juliette et Justine "seal" sticker with some ribbon and an adorable fake rose!




It was soooo pretty! I almost didn't want to open it!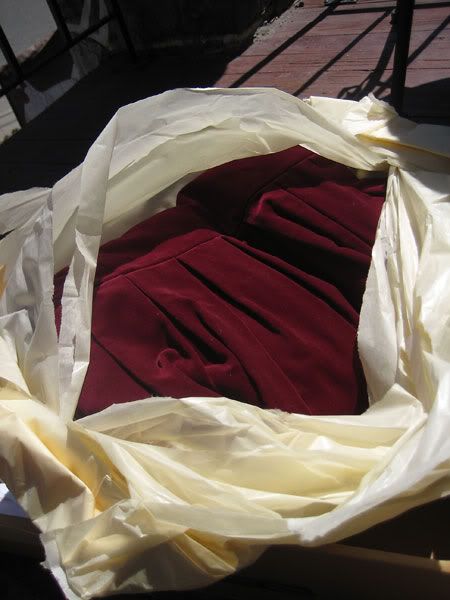 That obviously didn't stop me for long though XD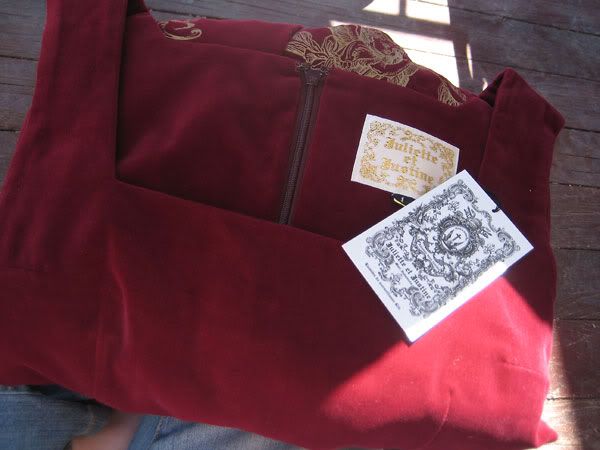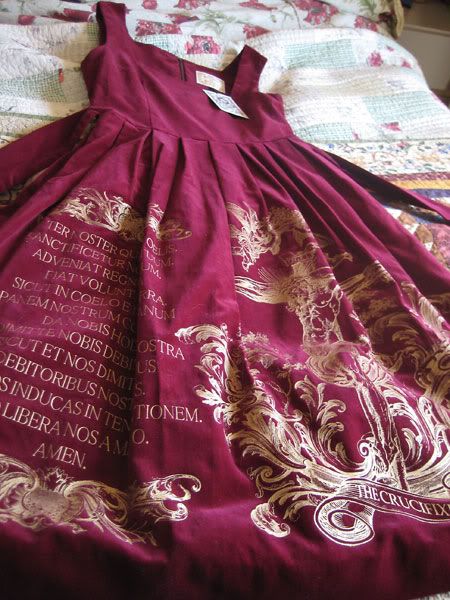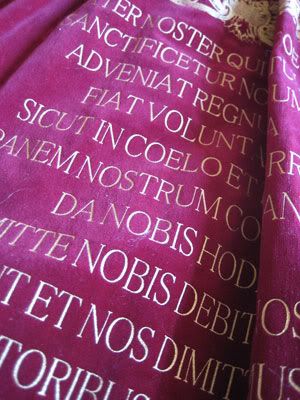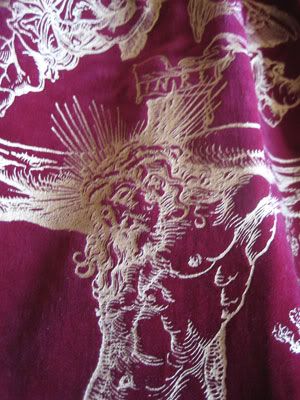 The dress is absolutely, unbelievably gorgeous! My mother gasped when she saw it! The color of the fabric goes from looking like deep purple, to bright red depending on the lighting, and the gold print is just... *_* aaahhh!

Sizing wise, I would say that their sizing is pretty accurate. I bought the dress in size 1, which is listed as having an 88cm (34.6") bust and a 68cm (26.7") waist. My measurements are 32" bust and 26" waist, and the dress fits very nice on my waist and is a bit loose on me at the bust.


Overall, ordering with Juliette et Justine was a wonderful experience! Their customer service and communication was excellent (they also spoke English very well!), They shipped the package quickly and with care, and the product itself lives up to every expectation!

RATING (out of five stars)
Communication: *****
Shipping: *****
Product: *****

EDIT: I just wanted to add that they actually just sent me a bit of a "follow up" email saying that they noticed I received my package and if there were any problems, to contact them :)

Thanks again to
cruxcommissa for all the help!

If you have any questions, feel free to ask! :)