Thank you all for your great ideas!

Hi all, I wanted to see if any of you artists out there could commission me some art for a tattoo.

I basically wanted it to be a boutique-style cupcake (white cake, pink frosting) with some purple and blue star sprinkles and a nice lil bow (typical headbow look/lace lined) on top of it. Around the edges of the cupcake foils/paper/whatever the bottom half of them is covered with, I imagined it lined with pearls...maybe draping, maybe as embellishment. And around that foil paper, there would be cute text wrapping around with the word "Emmie".

Here's a poorly drafted idea of mine: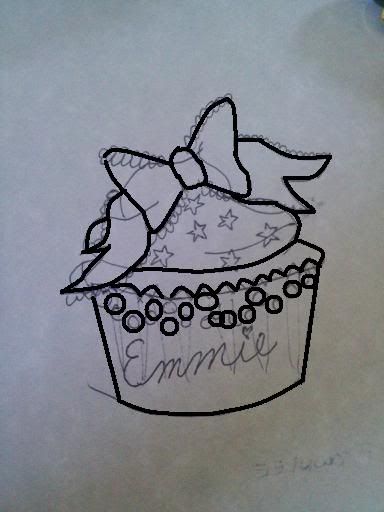 And please note, it will be on the flat of the neck, just behind the ear (hidable for work) or on the back of my neck. So it will only be about 2-3 square inches.

If the artists out there could do a quick sketch idea, I'll pay the artist who did my favorite design, so she can make it complete design.

Thanks muchos!