Today
stelala and I wanted to do an Easter inspired photoshoot, but we ended up making it more Alice in Wonderland inspired, haha!

stelala wanted to dress in boys style but didn't really have anything to go with the outfit - hence no cool hat or boots D:
I wanted to be elegant and ero at the same time, hope it succeeded!



We hope you enjoy ♥




The mad hatter aka
stelala: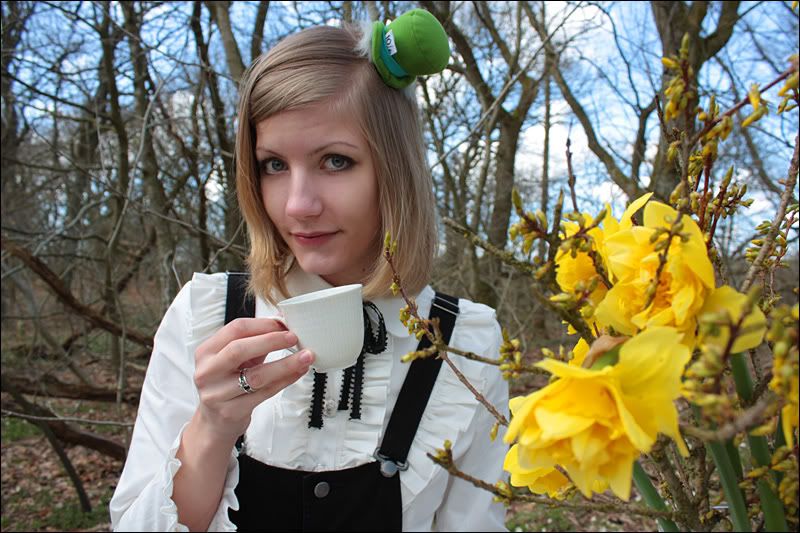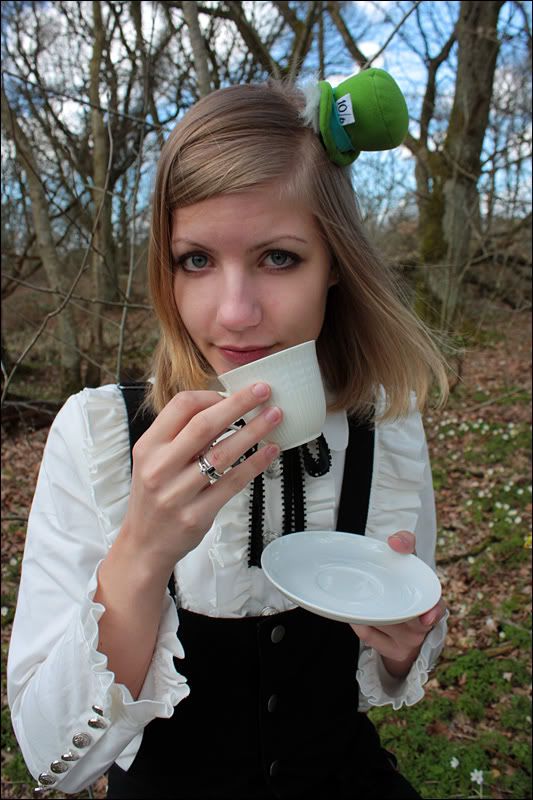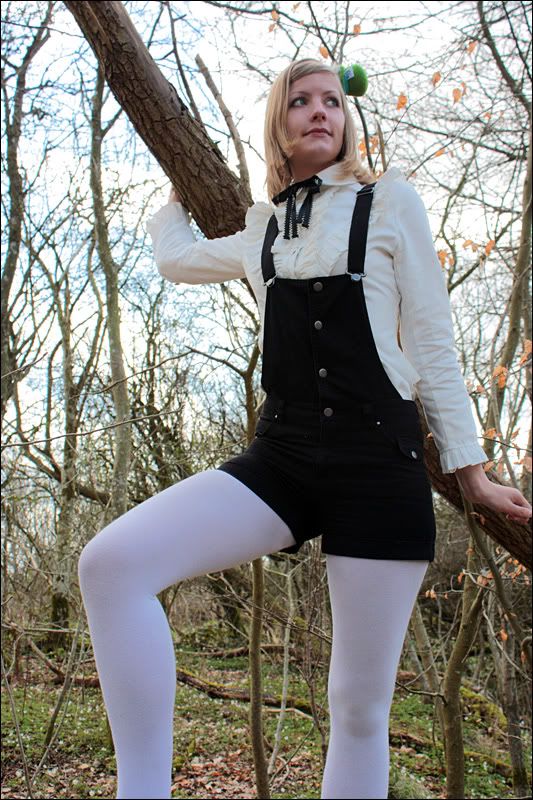 Hat: Disneyland Tokyo.
Shirt: Body Line.
Pants: H&M.
Shoes: Offbrand.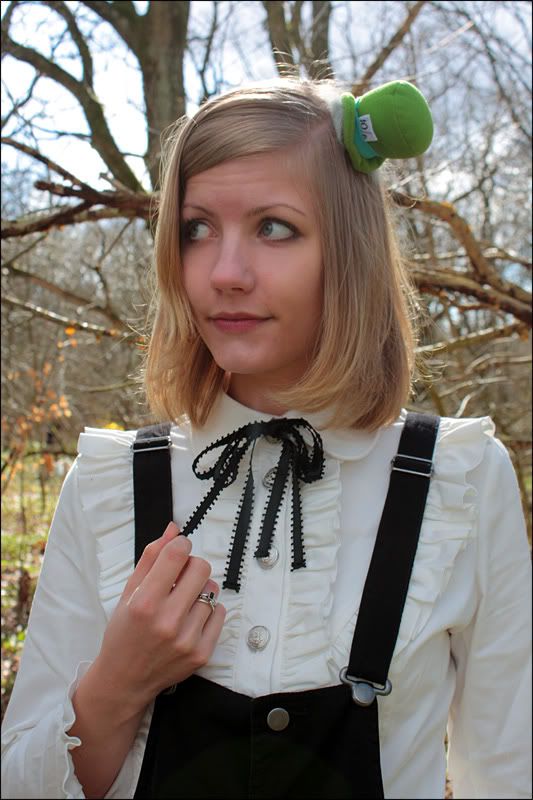 March Hare aka me: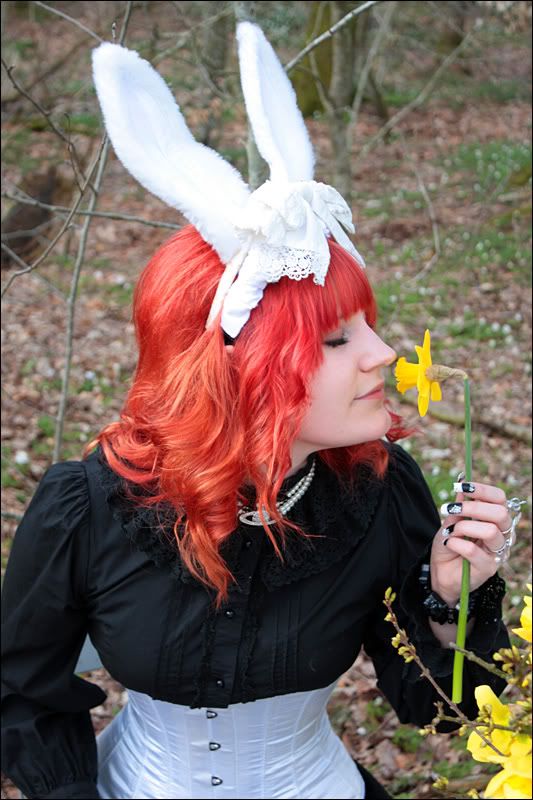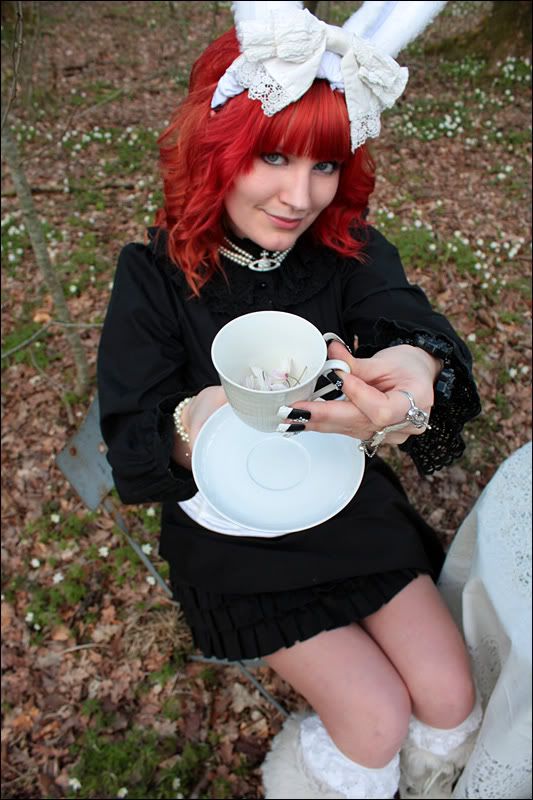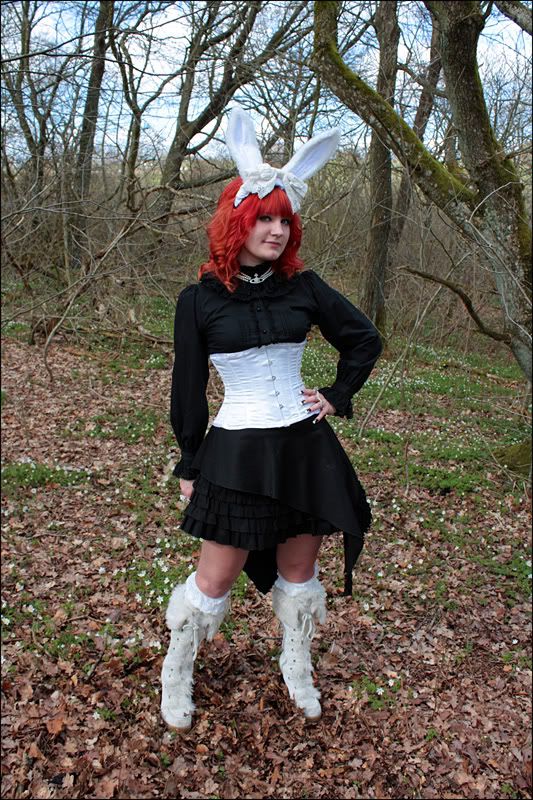 Bunny ears & skirt: Body Line.
Headbow & socks: Baby, the Stars Shine Bright.
Shirt: Innocent World.
Corset: Offbrand.
Boots: Aldo.
Accessory: Ebay & Putumayo.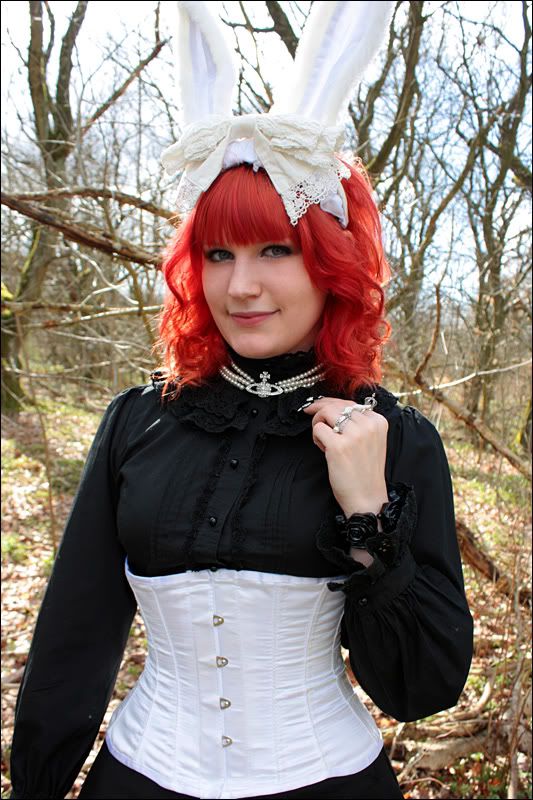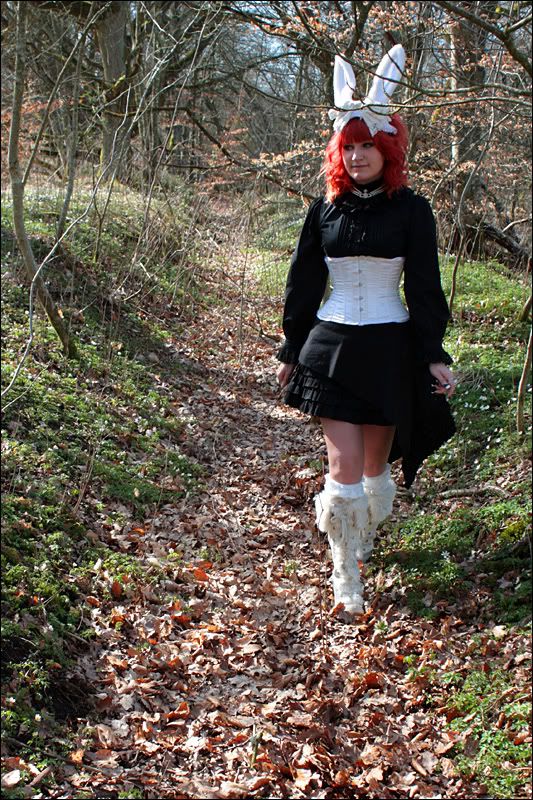 The secret path to Wonderland!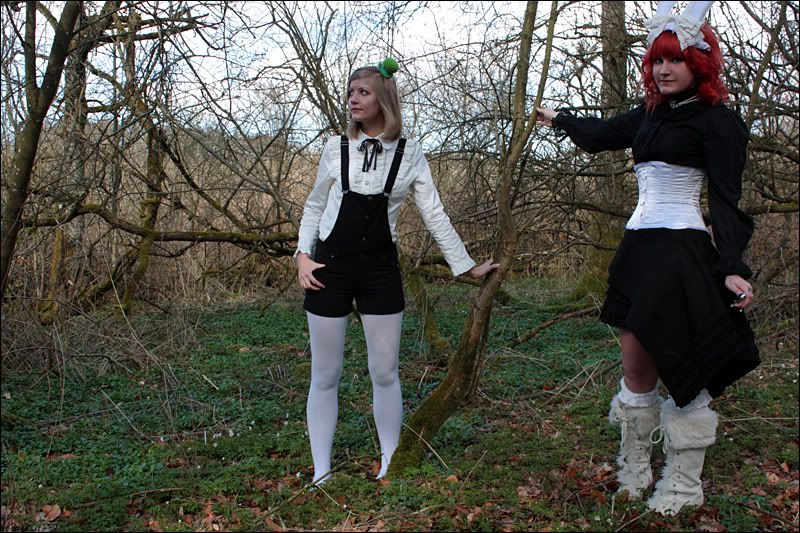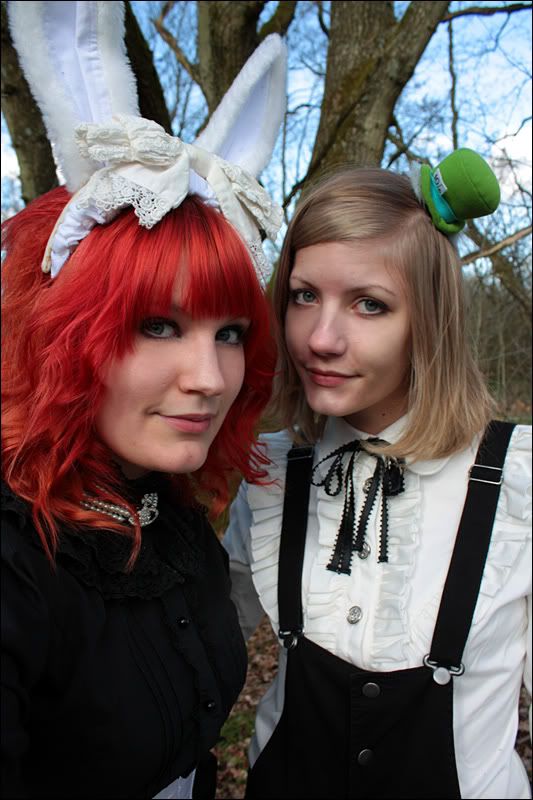 OMAKE!

The roles changed..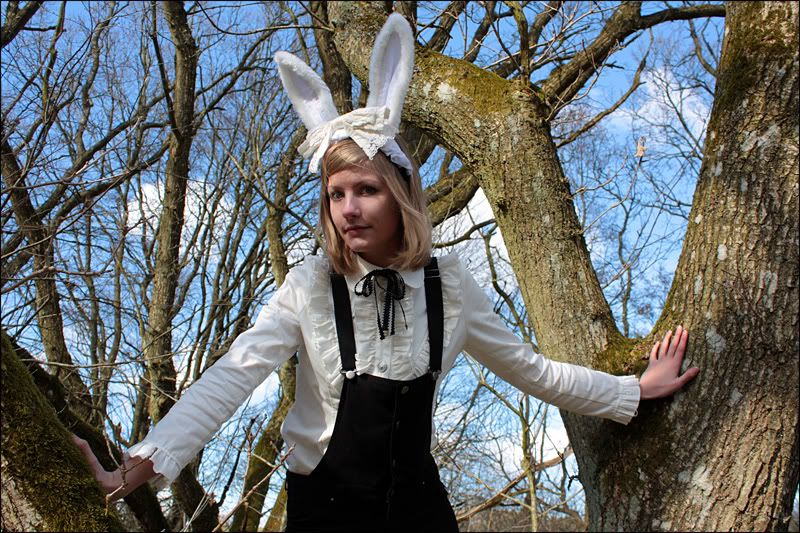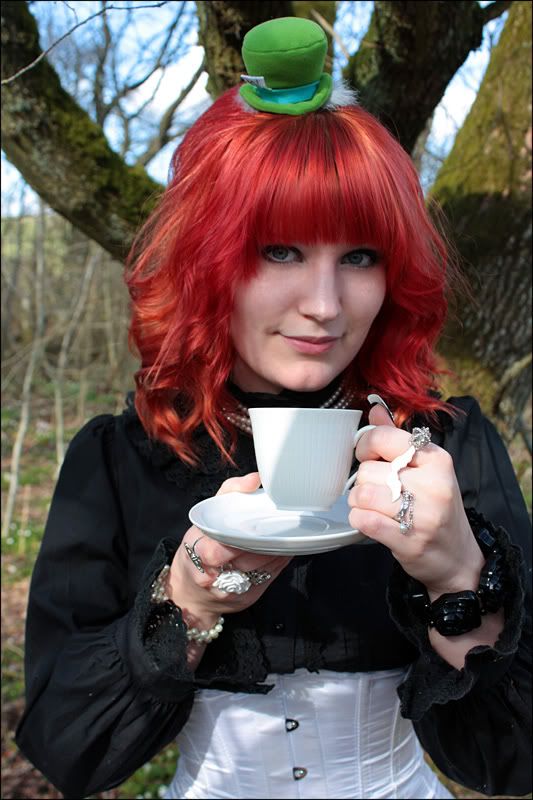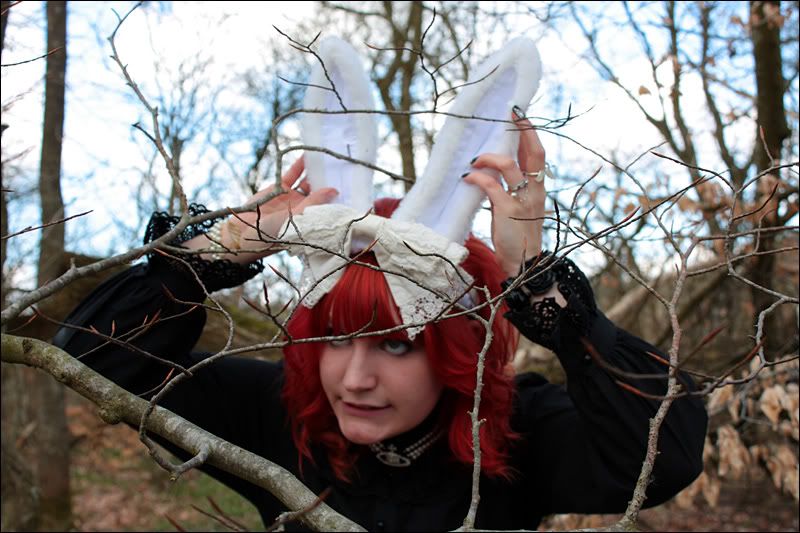 My long bunny ears kept getting stuck in various small branches D:


Baibai ~ ♥