My roommate,
kochoumacabre recently asked me to make her a vest based off of Angelic Pretty's Mode Girl series, with a few changes. I've been working on it the past few days, and finished it (except for some embellishments) today.

We'll be adding some Swarovsky rhinestones onto the collar as well as bows down the front... but we ran out of pin backs since all the bows will be removable. It is sewn down the front because she asked me to make it like that so that its doesn't gap in front.

As a note, I know I took some criticism badly the last time that I posted, and I'm sorry and will not behave in such a way again. Constructive criticism is welcome and appreciated. Thanks.

The vest is fully lined and is made out of cotton twill. It features venise lace and dot tulle embellishments. I used a pattern which I altered to make it fit properly for the style and to add a shirred panel.

On to the pictures!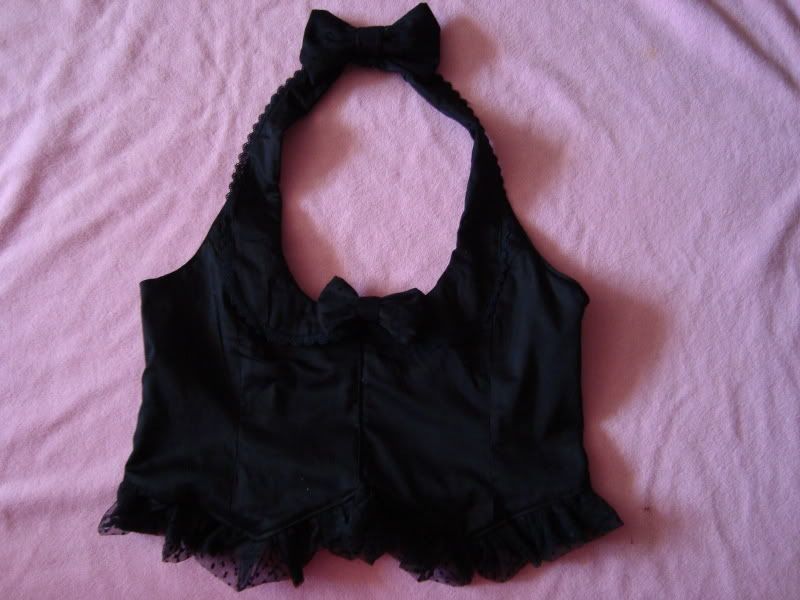 The vest flat


The back shirring


The dot tulle ruffle


Removable bow pin from the front (there will be more)


Bow from the top of the halter neck

And most importantly, being worn!


I think she looks great!

Thanks for looking!