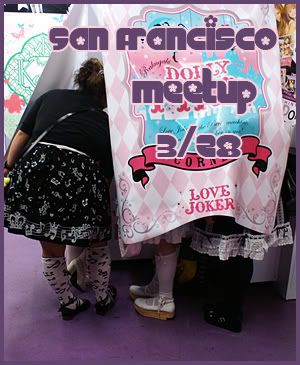 On Friday I went to my first lolita meet-up, with the people in the SF lolita group. I had loads of fun, and took lots of photos!
And the banner does say 3/28, but it was indeed 3/27.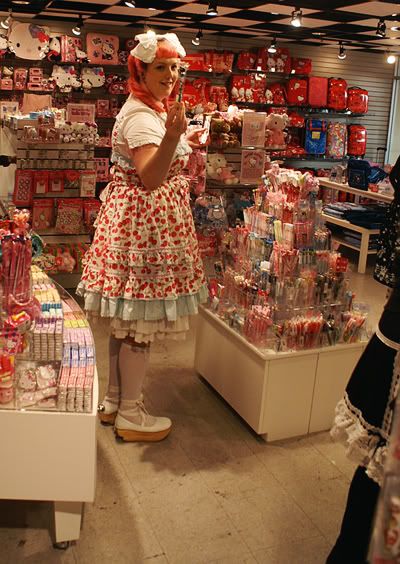 First we went to the Sanrio store. It was cute and oh so pink, yet oh so expensive. Here's
lil_pandi holding...um, something!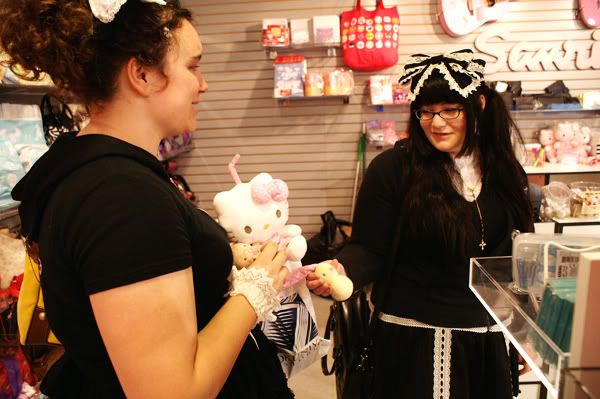 turbo_san reminiscing to
missnightshade about her childhood.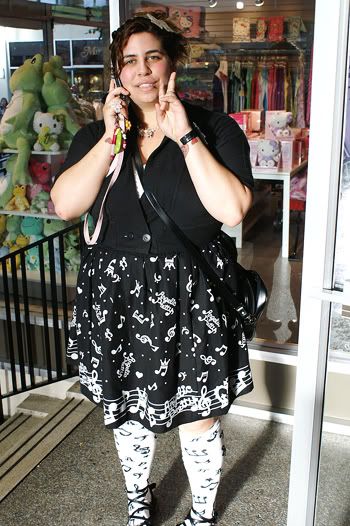 manmadememories decked out in AP in front of Sanrio.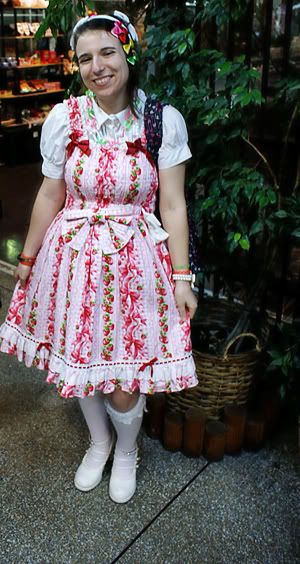 therrymonk13 in AP as well.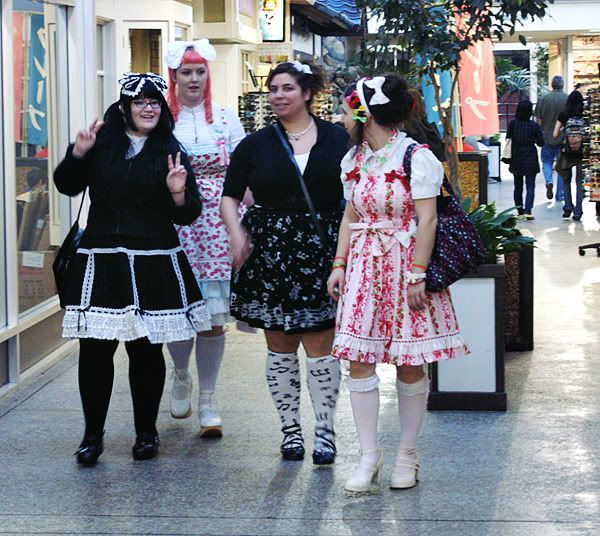 Lolis on the go!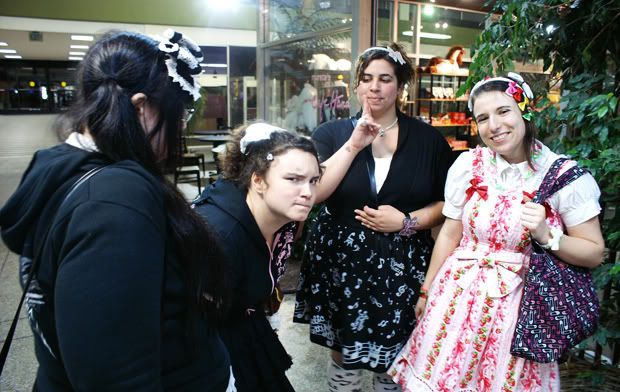 turbo_san is a hoot!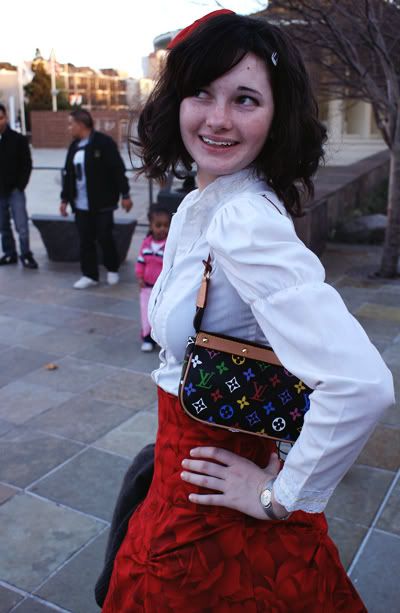 lavenderlillies being super adorable in her home-made skirt.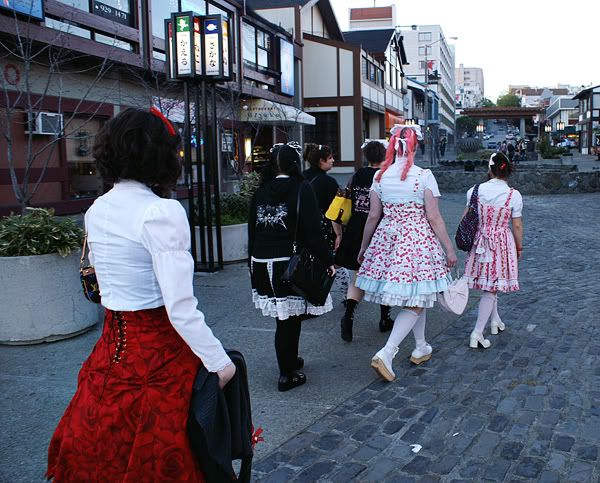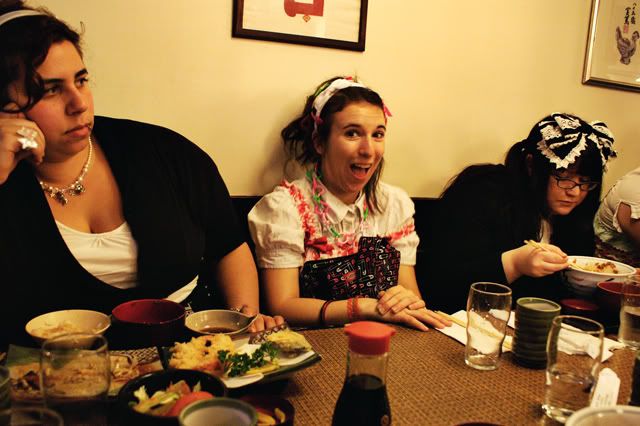 We all went to dinner. The food was tasty, but unfortunately , the service was not. I think we scared the staff.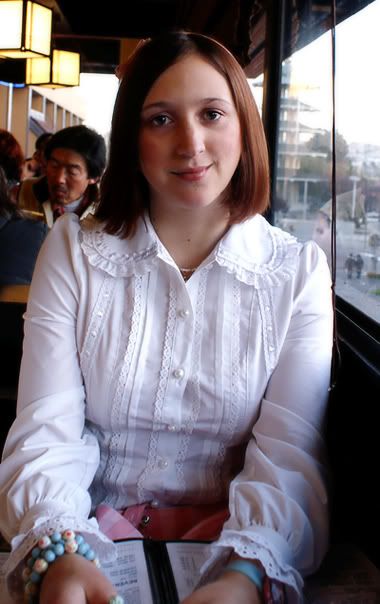 manmadememories took my photo =3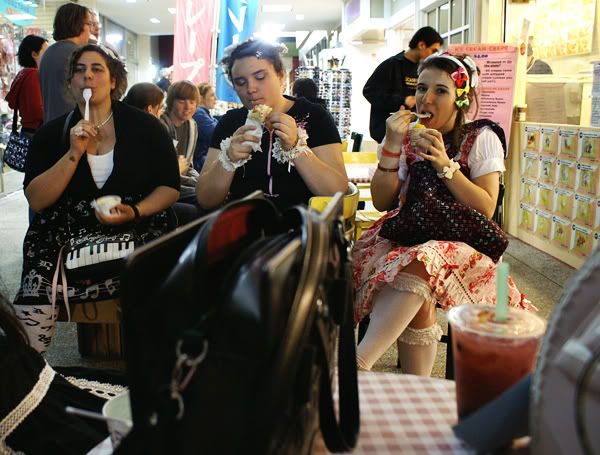 Back in the mall, we had desserts.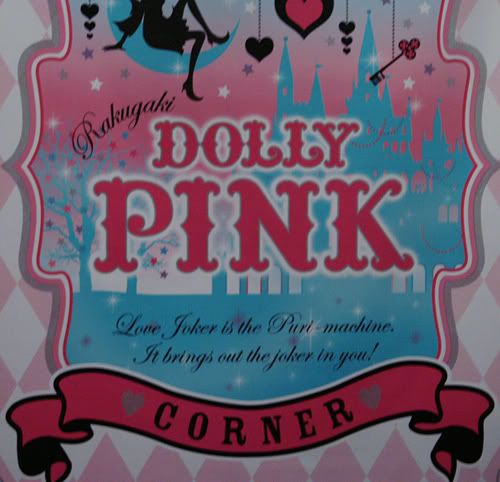 Purikura time!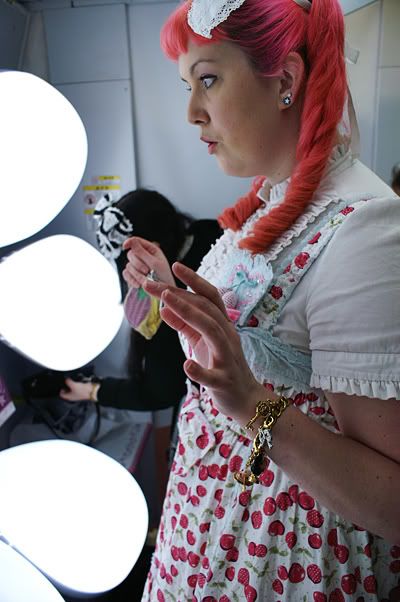 Shiny lights are shiny.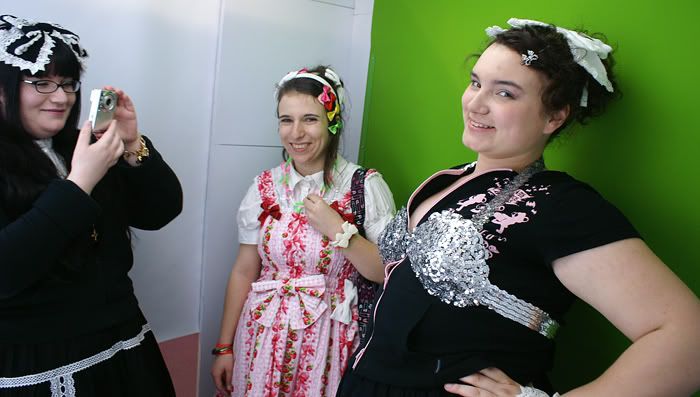 This is my favorite photo of all.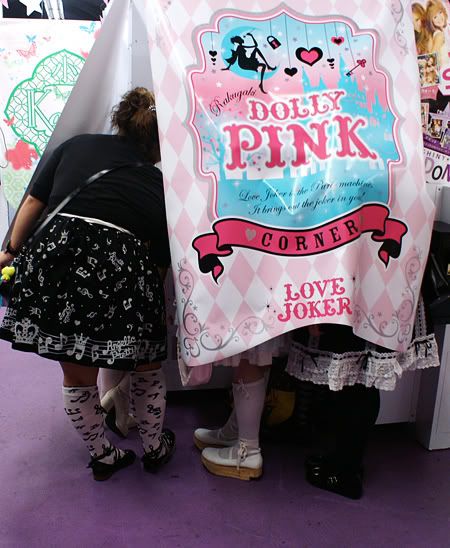 Everyone added their touches to the photos, and they came out well.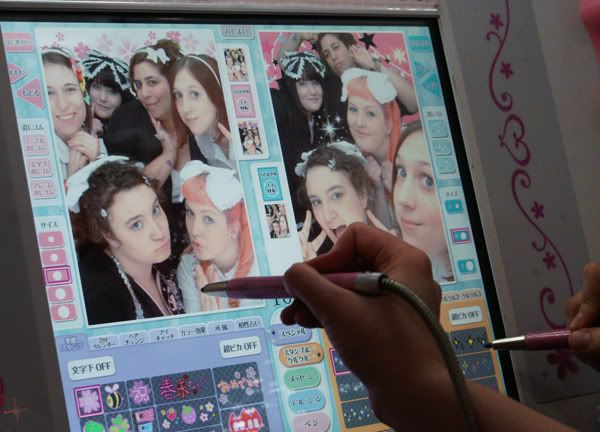 I left after purikura, but I had a great time. I hope everyone else did, too!

Oh, and here's my whole outfit: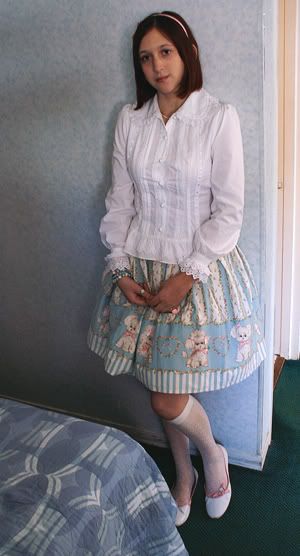 Blouse: Anna House
Skirt: Bodyline
Everything else: Offbrand

Thanks for reading!