A few weeks ago there was a review for a pink wig from Professional Only. After reading it and seeing the photos of the lovely wig, I decided to get this one. Like the other reviewer, I think that the color is different than how it appears in the seller's photos. It's much more golden, which pleasantly surprised me. It feels soft and realistic, and I like it more than the wigs I've ordered from Amphigory. It exceeded my expectations, and I'd definitely order again.
I'm wearing it to a work party tonight, it'll be interesting to see what my coworkers think of me as a blonde!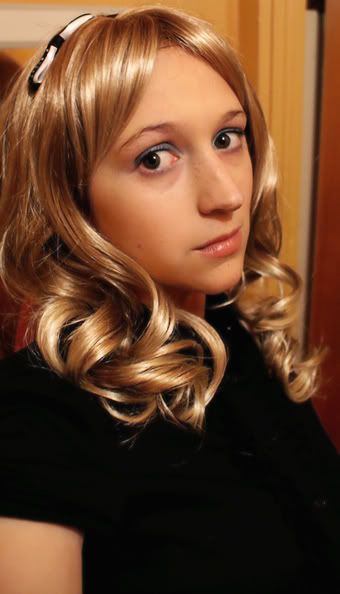 And for reference, my hair looks like this without the wig.