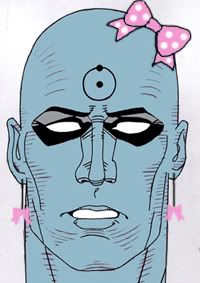 Yesterday we went to see Watchmen, (for many of us it was the second time!) then Lipika joined us afterwards and we went to Pizza Hut, then we tried to get into a few places for some drinks later on. We tried though, god knows we tried!




Alice when we were waiting to get our tickets!




"But I need to dry my haaaaaands!"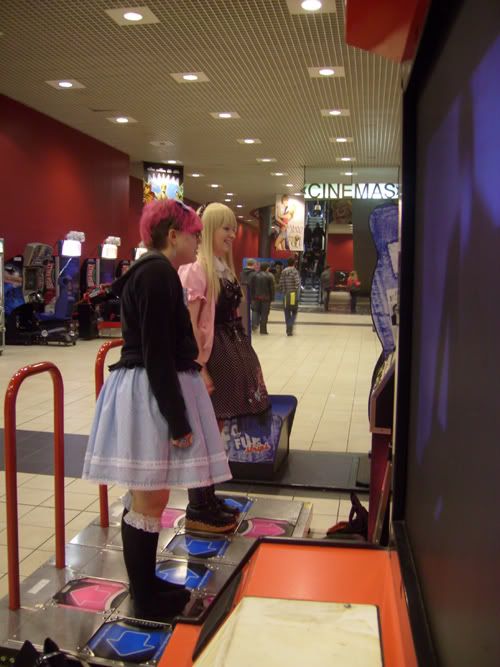 After the film we embarrassed ourselves on the dance machine XD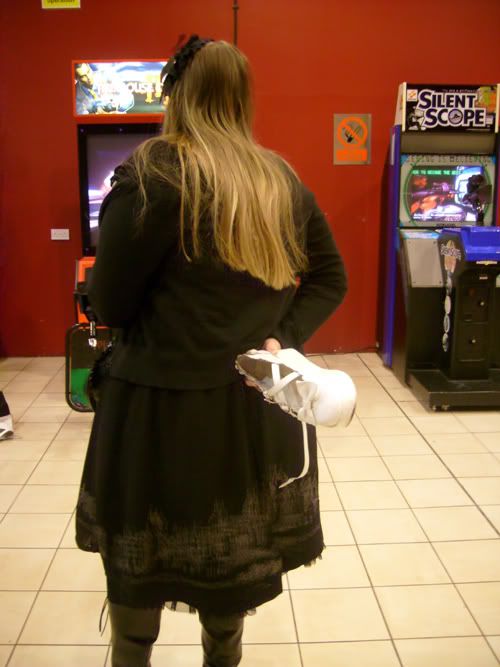 Then Emma got diabolical and stole my shoe, it was an act against sweet lolitas, I tell you!




Amy, a spoon and her boyfriend at Pizza Hut. The guy with the green hair in the background talked to us about Watchmen while he was getting our food, with extra added berries!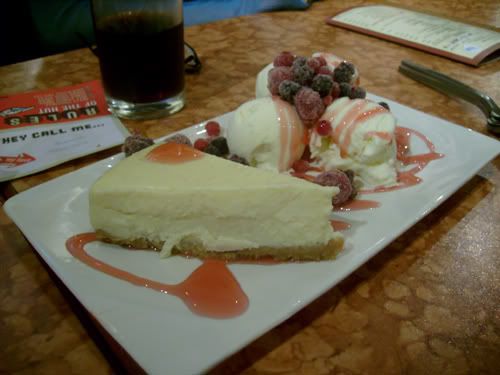 See, berries!




Emma's chocolate with berries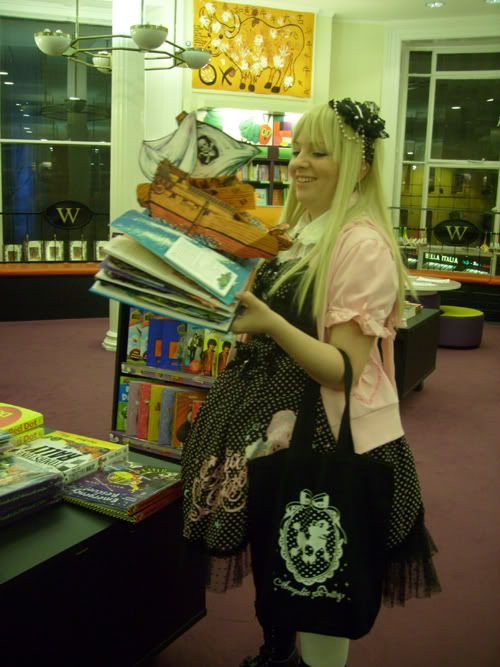 Later on in Waterstones. "Kids don't appriciate pop-up books enough..."




Then we found Wally!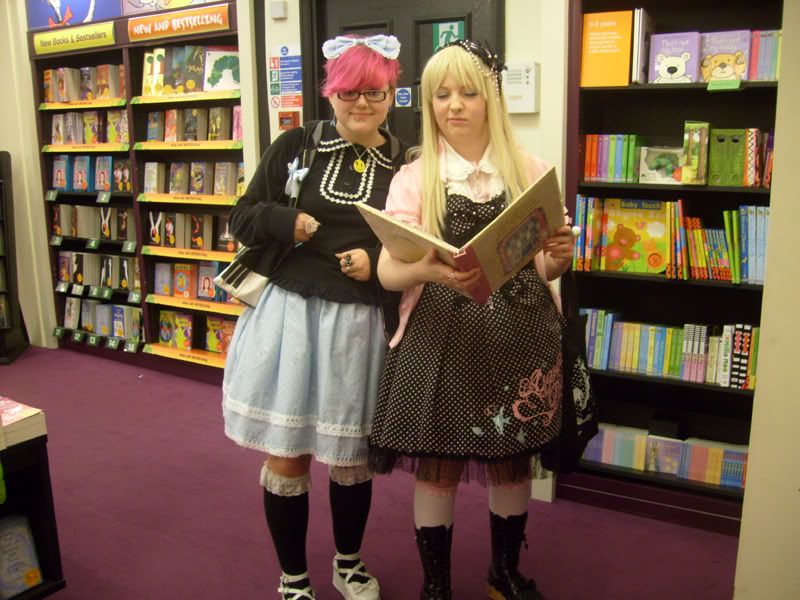 Alice was dissaproving of the doll house that was lacking in magic


Outfit photos, with books!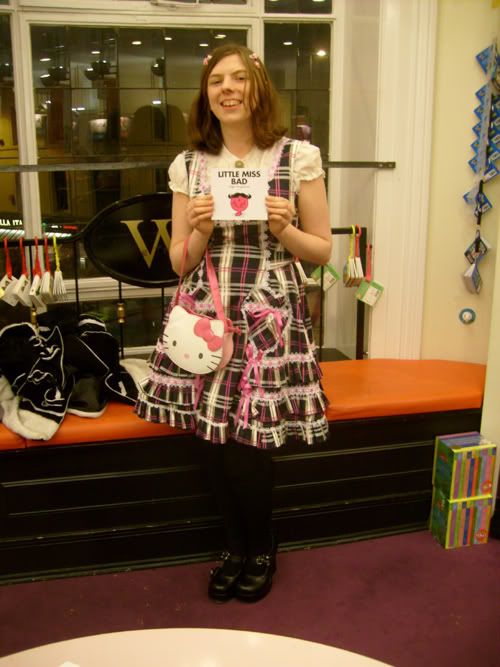 kittywonderland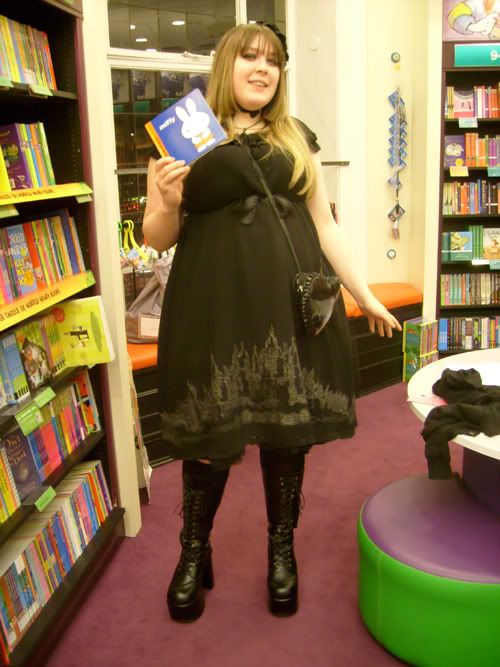 serse
miffyfoofoo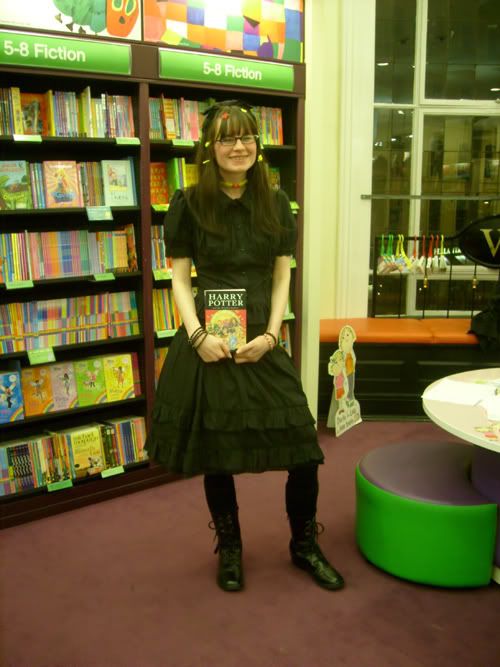 black_sonnet
black_sonnet's boyfriend, who was our token 'LOOK, IT'S A BOY' for the day.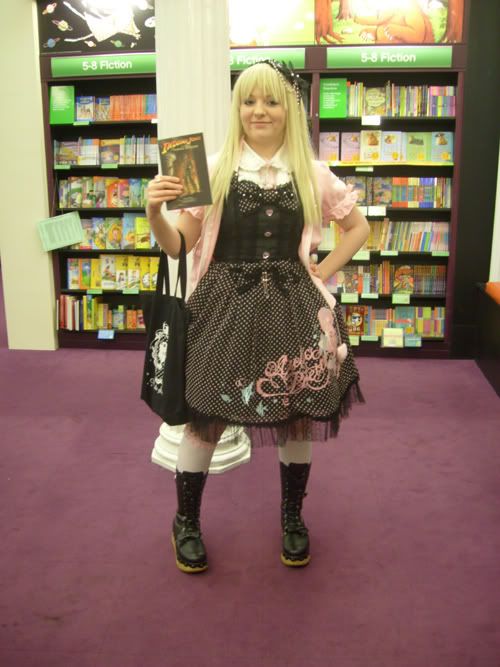 puppetcircus

And me!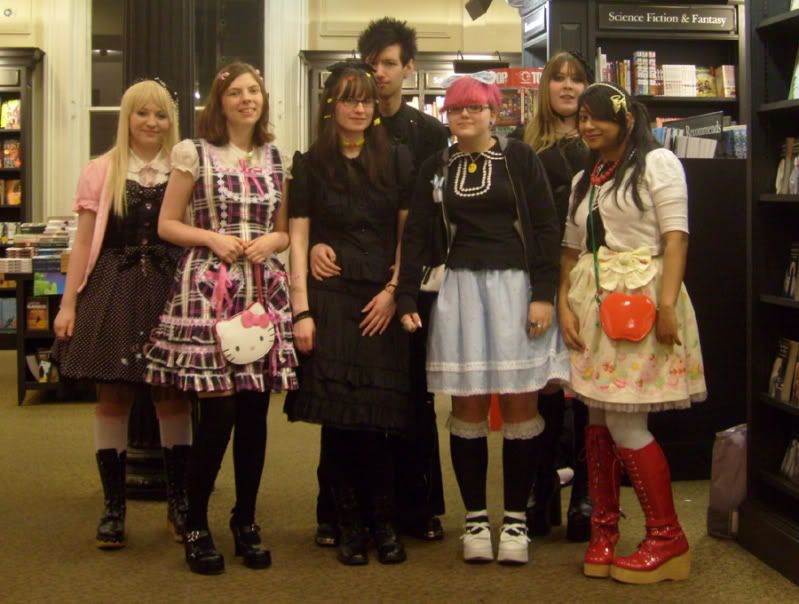 Our nice lovely group shot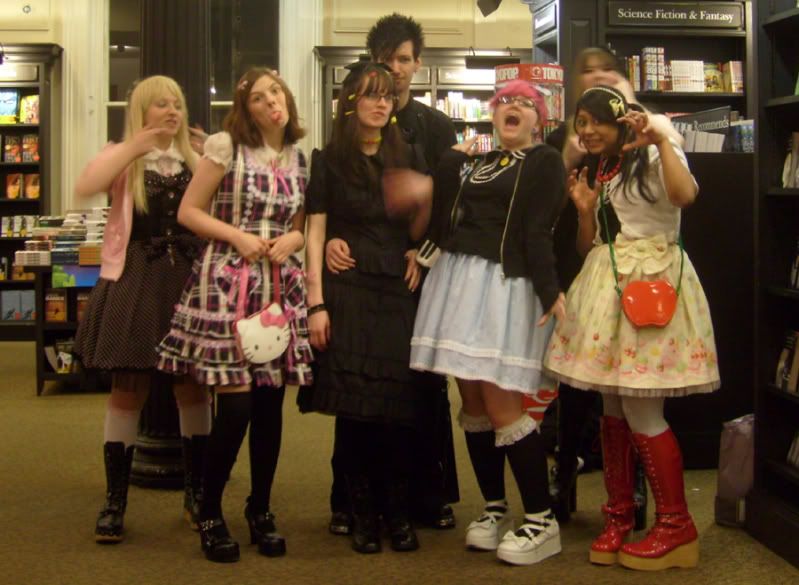 Although this is what we really look like : D




Everyone really enjoyed themselves, we can't wait for the next meet! Thanks for looking at our photos ^_^