Today I bought a carigan and socks to go with my Marie Antoinette skirt. I decided to pick up the purple/lavander shades of the skirt by using purple/lavander pieces with it.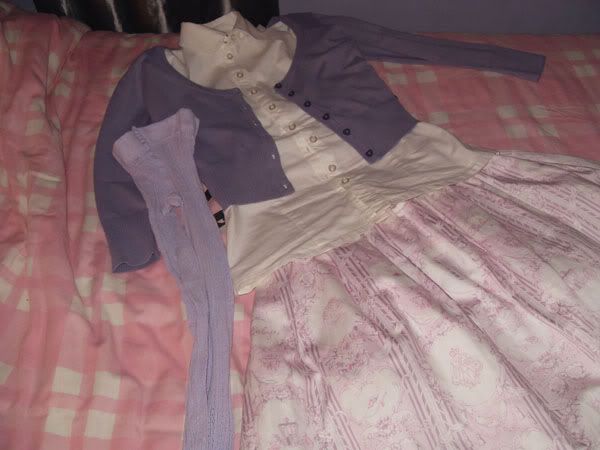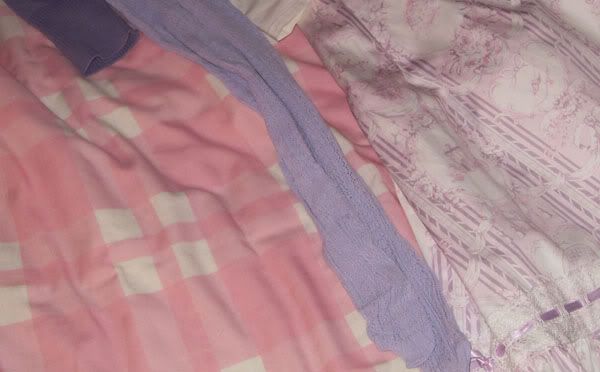 Good or bad?

P.s. I think I would wear white RH shoes with this.
I haven't come across a pleasent head accessory fo this yet. Maybe a mini tiara would suit this? Or something with roses.

ALSO I don't know in how many countries there are Calzedonia stores, but if you have one in you area, check it out! There are *tons* of cute socks!