Hello
egl !

I'm in desperate need of help with an outfit and my family can't help me any, since they don't understand much in the fashion.

Tomorrow I'm going to An Cafe gig in Moscow. I had been planning my outfit for a reasonable amount of time, and I came up with this: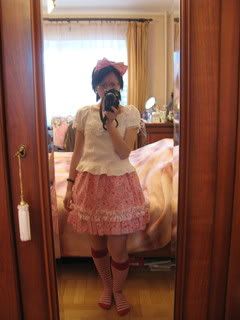 Skirt and bow: by
talia_speaks
Cutsew: AP
Socks: offbrand

Or, since I've just received this AP cardi and I'm desperate to wear it: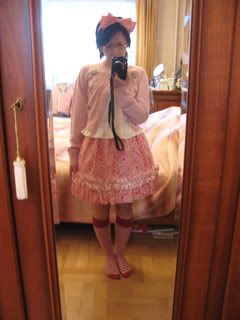 No, as you can see, I'm not wearing any shoes. Which is the problem, since some issues arose and I couldn't get enough money to buy white shoes in time. :(

This left me with literary two choices: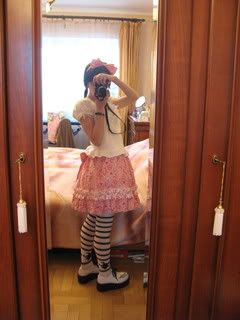 IW socks and white creepers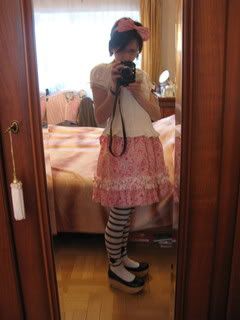 IW socks and black RHS.

Now, I understand that neither of the results is what you'd call perfect outfits, but which, do you think, looks better (or, rather, less ugly)?
I do have a second choice outfit if none of them are bearable to look at, but I really wanted to wear this skirt...