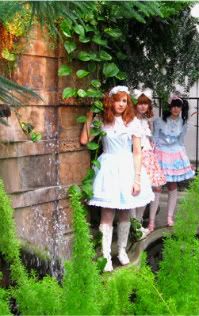 We had a small meetup/photoshoot yesterday at the Winter Garden at Helsinki, Finland. Results: lots of Indiana Jones!photos, ~gothic~ poses and... Titanic.




kainoliero,
siroscar in the middle and
nemeira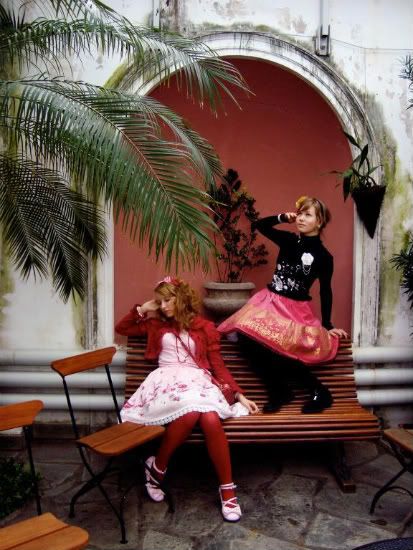 glorienoure and
tearain looking dramatic!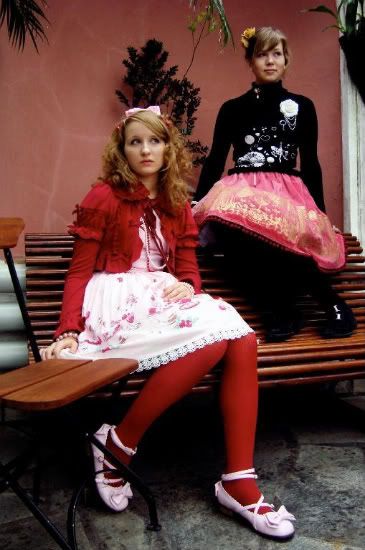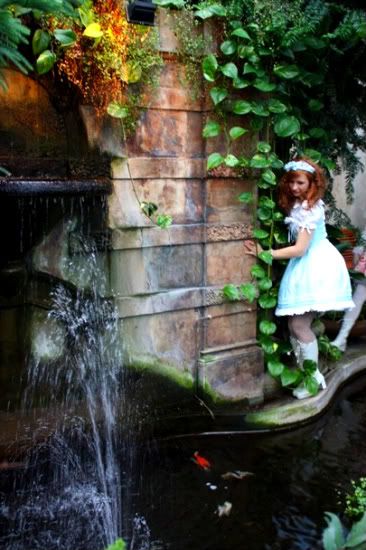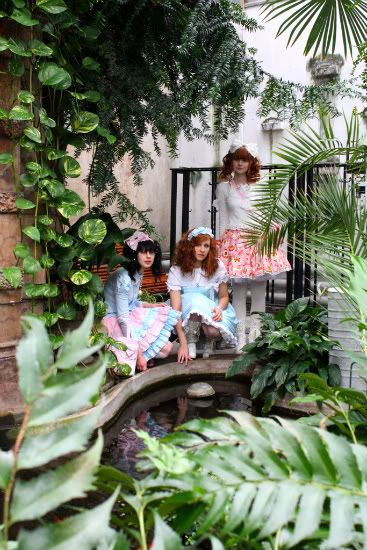 teapartymadness
msmyy and Agitha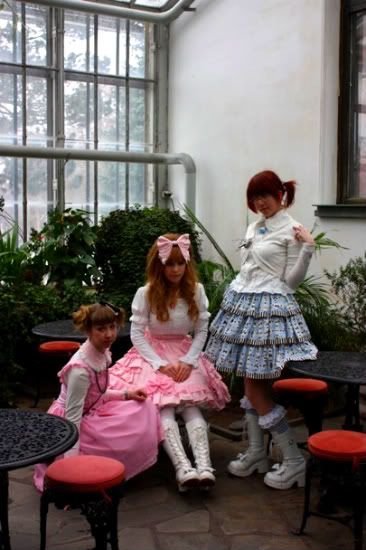 icecreambat,
loveumbrella and
rougeromantique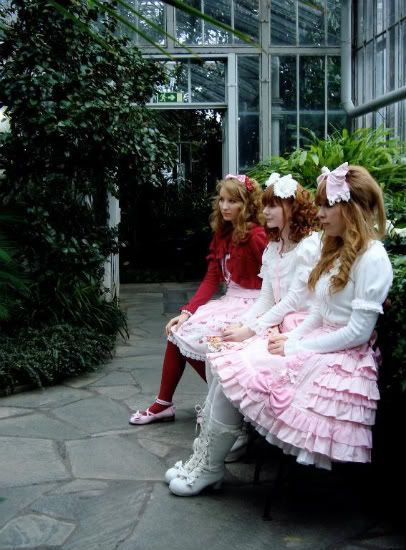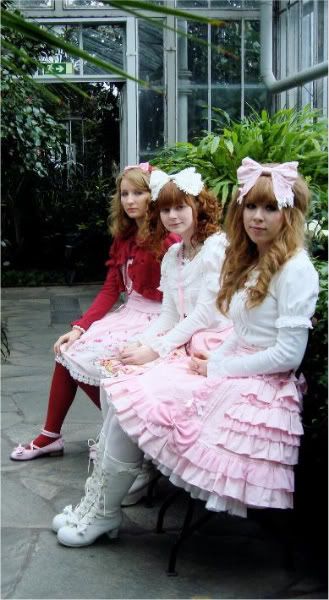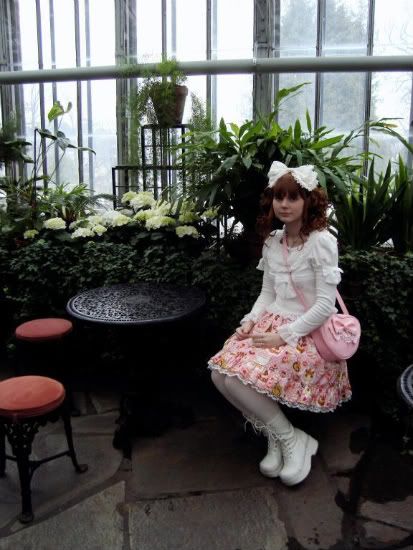 Agitha is wearing a MAM skirt with an AP blouse and bag and a BtSSB headbow.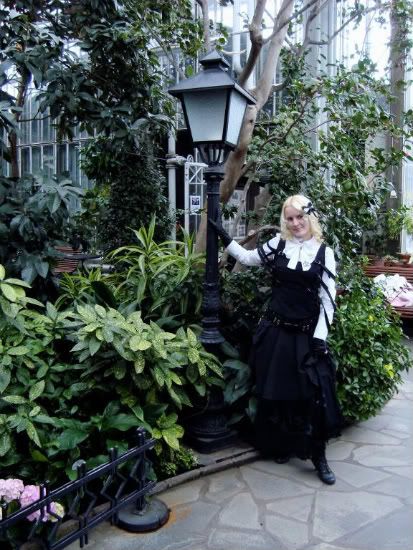 kainoliero in a Miho Matsuda blouse and H.Naoto Blood underskirt, with self made and offbrand.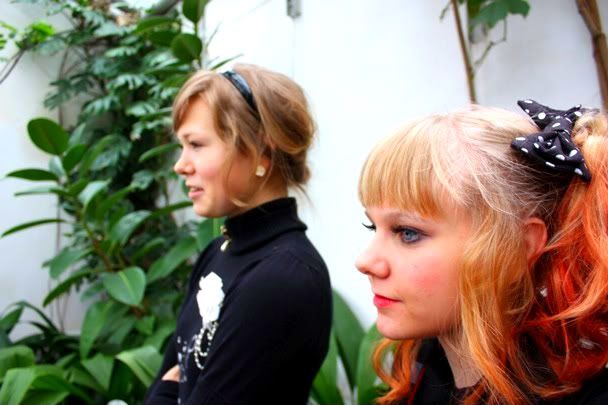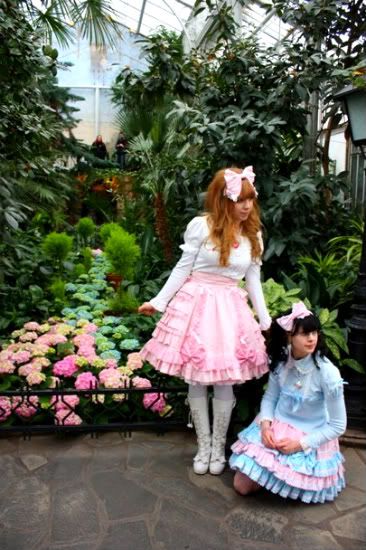 loveumbrella (skirt+headbow+bag=AP, blouse+shoes=Baby) and
teapartymadness (almost everything AP + necklace made by
nemeira) match the flowers!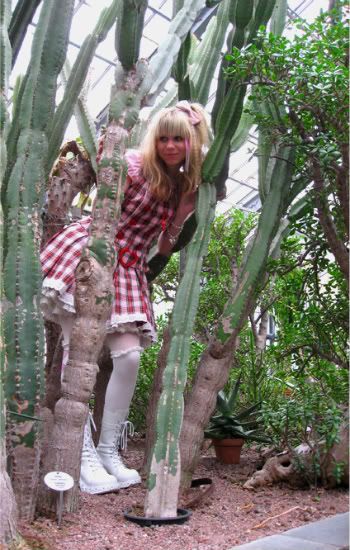 nemeira has new friends! She's wearing an AP JSK and socks and a BtSSB blouse.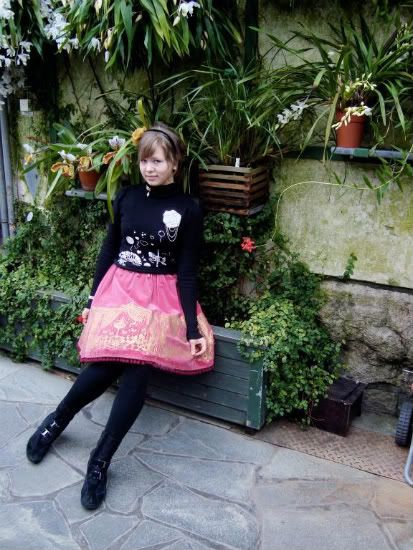 tearain looking pretty in offbrand and an AP skirt.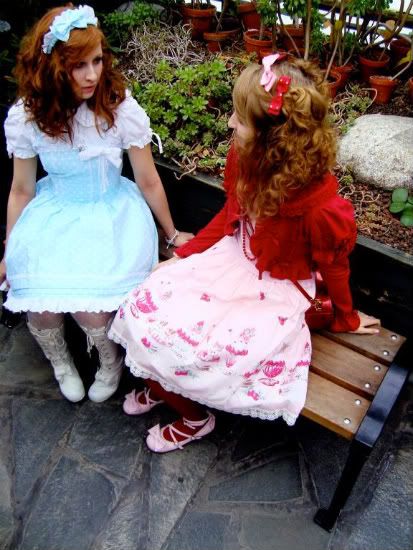 msmyy is wearing a gorgeous home made JSK with Baby boots and a Meta blouse,
glorienoure has a Baby skirt, AP bolero and a Swimmer bag.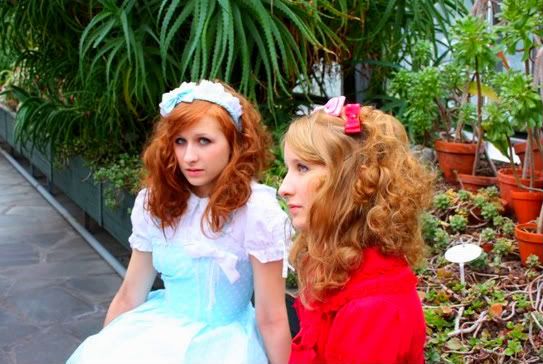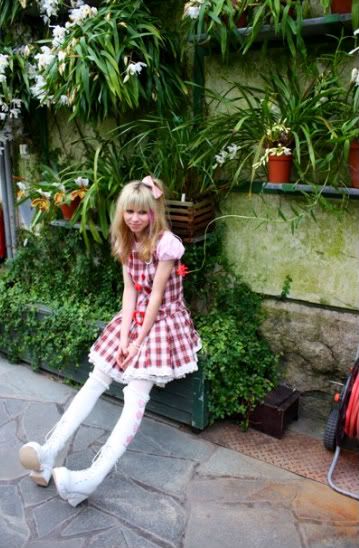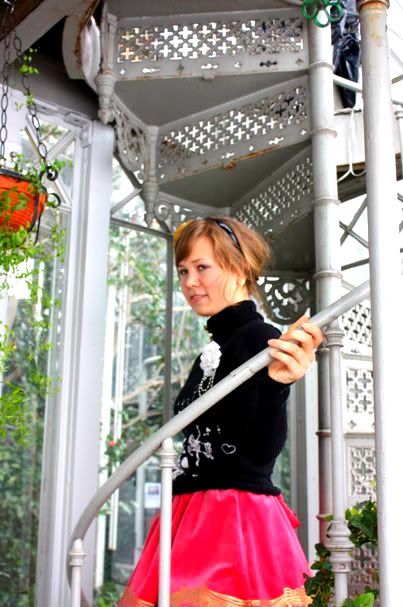 Me in a home made JSK and an AP cutsew and socks.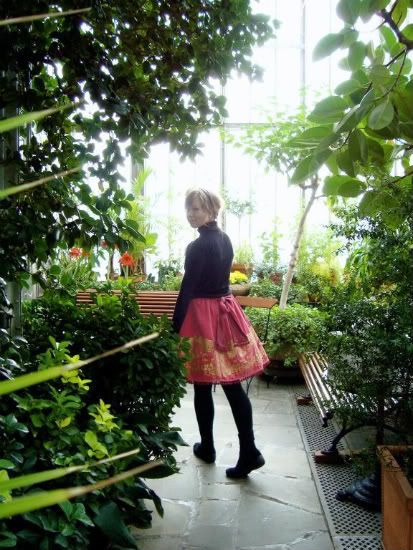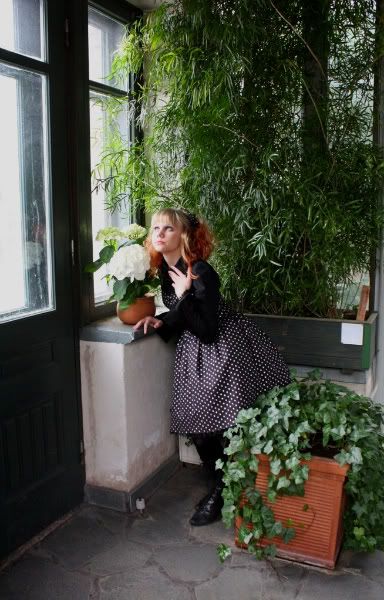 GAWTHIC!
siroscar in a completely self made outift + offbrand shoes and necklace.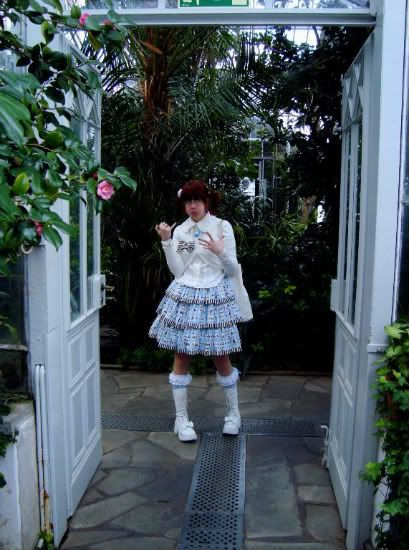 icecreambat in Meta's cutest skirt ever!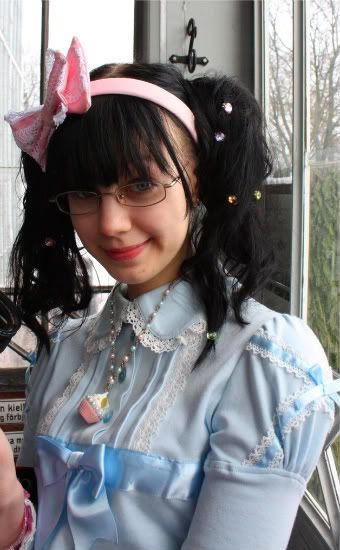 "NNNEEEEEAAARRR, FFAAAAAAAARR, WHHEEEEEEERREEEEEEEVEEEEEEER YOOOUUU AAARREEE.....!"

Because
loveumbrella is such a camwhore nice girl, you get a nice extra of her and all her ~special abilities~!


loveumbrella is not only a...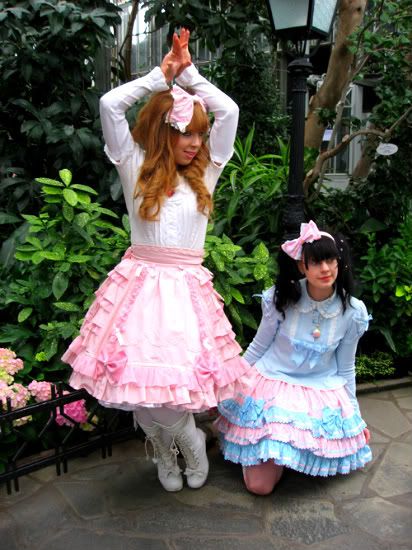 ..successful bellydancer...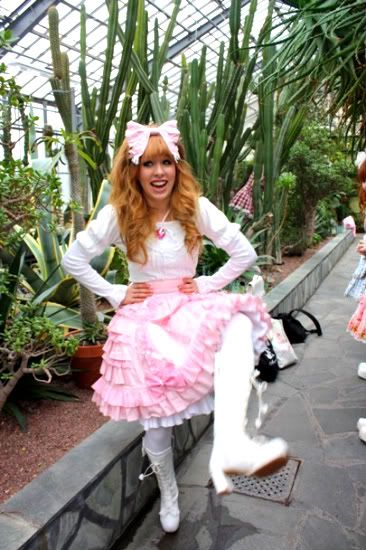 ...for she also has trepak/cancan moves...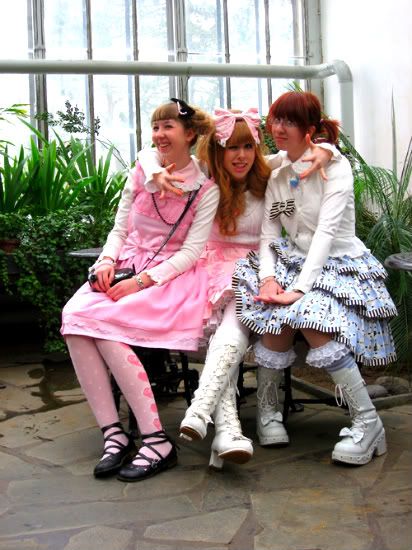 ...AND she gets all the women...



...and she can climb and sing at the same time. She's practically like... SUPERMAN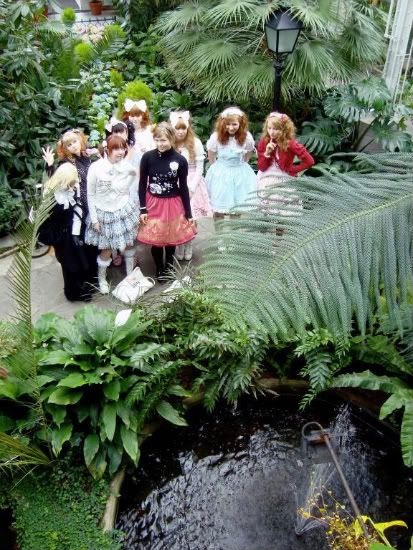 Almost group shot.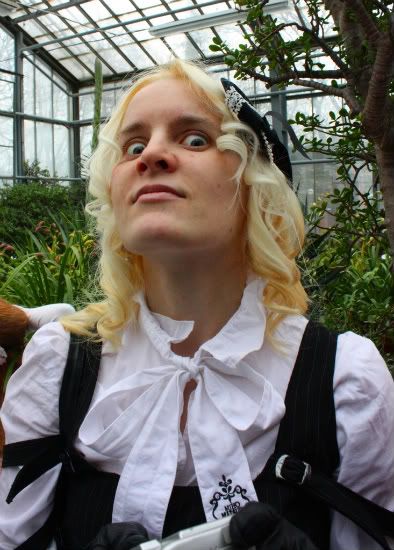 And finally,
kainoliero wants YOU to really enjoy these photos!