This is my first attemp at writing an EGL review, and also my first online purchase + my first group order order...Please tell me if there is anything I should include to make this a worthwhile review.
I was lucky enough to join a Australia based group order, because most group orders are US based and I live in Sydney.
I must say that Bodyline is a very efficient company, and so is DHL. The host also did a great job. The host of the group order place the order on a Tuesday I think, just before the changes in shipping policy. I was so relieved. The parcel arrived at the host's place the following Friday. I paid for the extra domestic shipping (which was about AU$13) and the whole parcel with my stuff arrived on the following Thursday morning.
I ordered three items. Here is my package!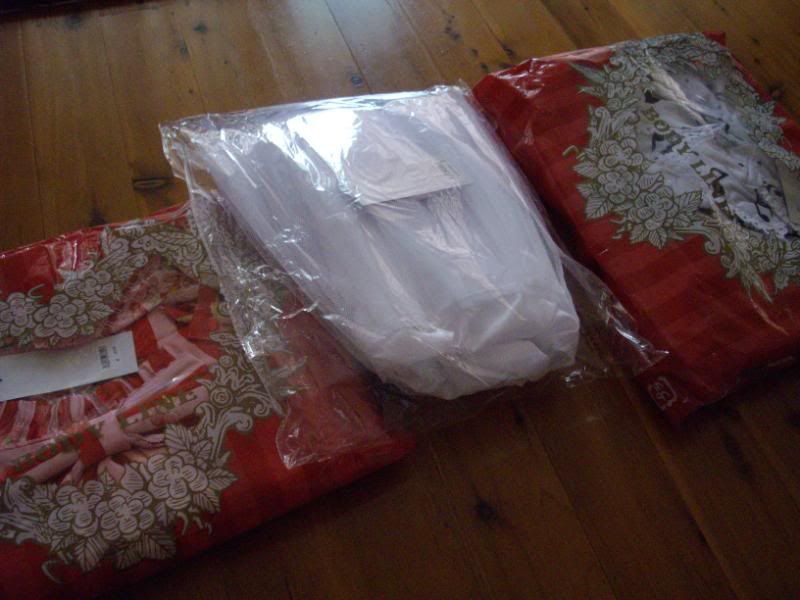 1.
Fruits Parlor Replica Skir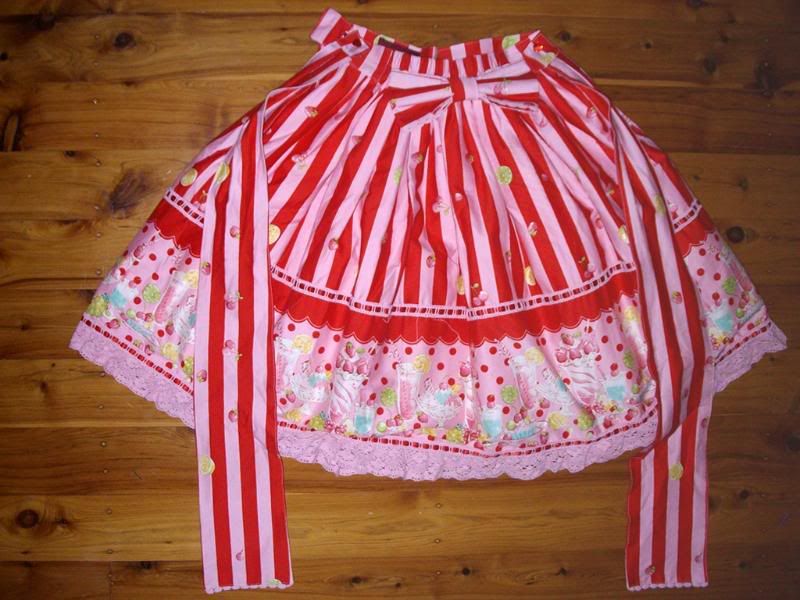 I bought the red x pink one.
The material is comfy and the print on the pattern is very adorable, even though it is a copy of AP's design. There are some thin lines of sparkle on some of the pictures on the print.The lace at the hem of the skirt is a thick type of lace that is not scratchy.The skirt goes up to the top of my knees ( I am 160 cm tall). There are also the two detachable flaps (as show in the pic) which you can use to tie a bow up the back, plus a safety pin bow up the front.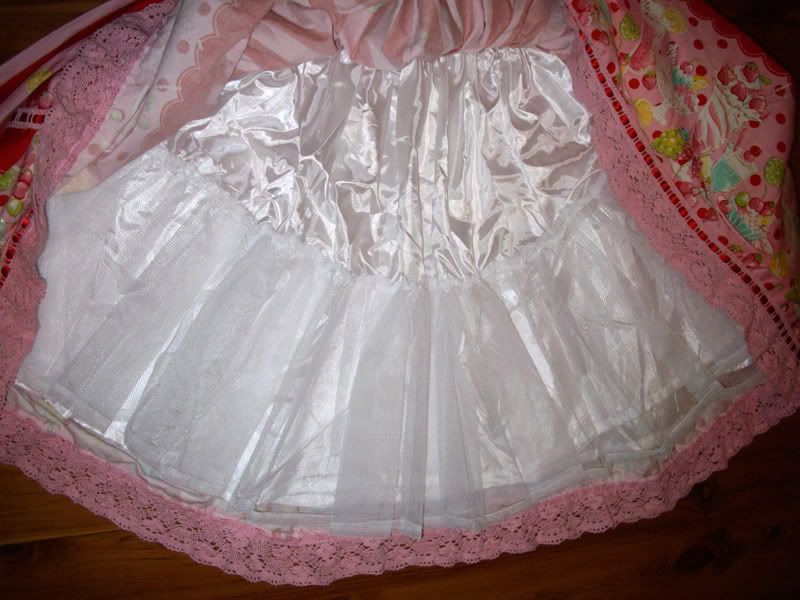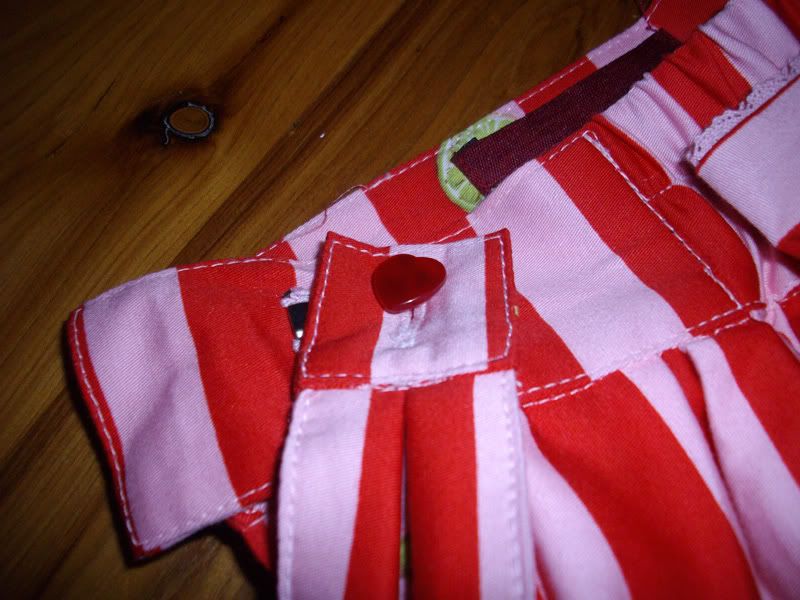 The skirt also has a built in pannier! It is not very puffy, but it does give the skirt more shape.
Conclusion:
I have no idea how this replica compares to the real AP one, so I can't comment on that, but I think this is a great price!
2. White Musicnote Yuktata
I chose this pic because the dress looks shapeless when it is flat on the ground...
The material feels comfy, similar to the skirt. Apparently it is cotton blend... correct me if I am wrong. Some of the lace is scratchy, but none of them touch my skin, so it is alright. The dress reaches a little bit above my knees.
There is an obi with a huge bow up the back. The obi has a zipper, making it easy to put on. The bow is made from stiff material, which is good because it is not floppy.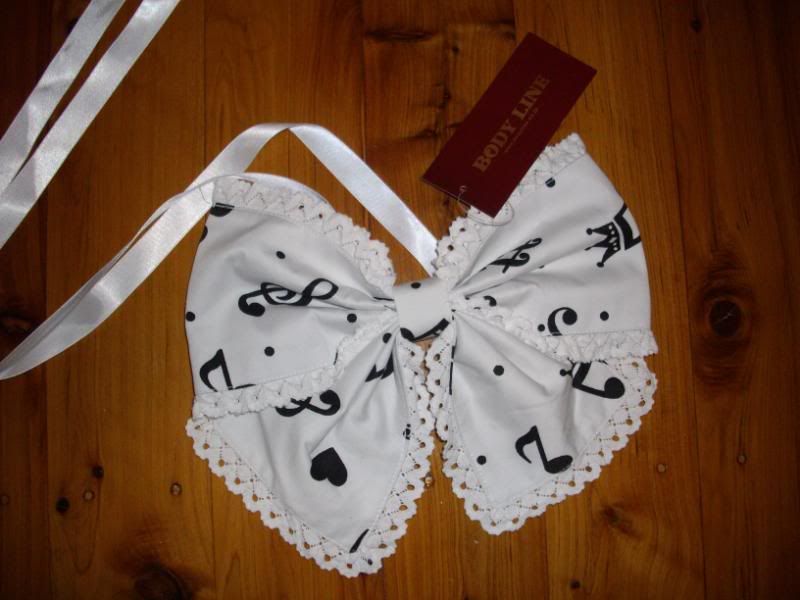 It also comes with a head bow, which you tie around your chin, but doesn't sit very well on my head.
Conclusion
: I think an entire outfit is a bargain!
3. White Pannie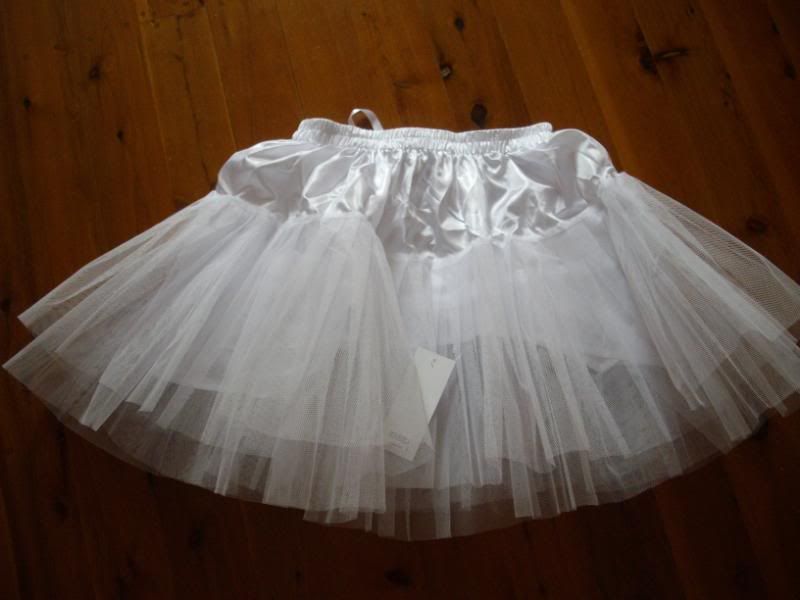 The mesh in this was not that scratchy, but it was hard and slightly uncomfortable to sit on. It does its job though - puffs up the skirts + dresses pretty well. There are actually two layers of mesh, and a type of lining under it. Despite hearing from some lolitas that Bodyline's panniers are extremely short, I was actually pretty happy with mine. It goes a bit above my knees (but then again, I am kind of short).
Conclusion
: Again, not bad for the price, though it could be better. I am not sure if it would give the same effect, but it'd be nice if Bodyline used some softer mesh.
Overall:
I am very happy with all my items. I can't afford the branded stuff, so this is a great start for building up my wardrobe.
Please give me some feedback on my reviewing skills. I hope that this review has been useful =]