A few people have asked me about how to make rose corsage combs, so while I was putting together another set to match my new dresses, I snapped a few shots for a mini-tutorial. It's one of the easiest hair decorations you can make, but it's perfectly elegant and a perennial favorite for classic lolitas. In fact it's so easy, you'll be hot-gluing in your sleep before the night's over.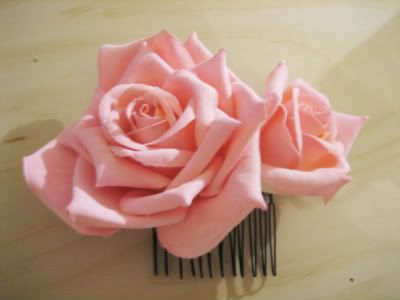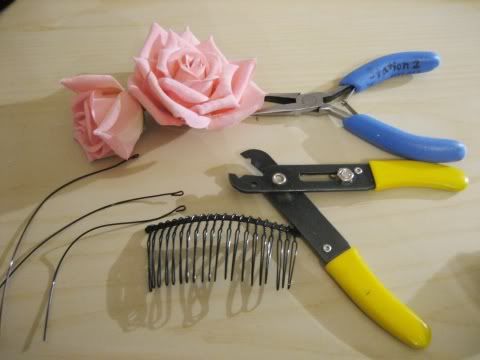 Supplies:

You can pretty much get everything on this list from Michaels, Walmart, or Joann's, etc. People outside of US, sorry you're flush out of luck, because I can't even name a chain craft store overseas let alone recommend one.

- Roses or any type of fake flower/fruit/vegetable/marine mammal you want to stick in your hair.
- Floral Wire (Not too thin, since you don't want the flowers to snap off or shift too easily.)
- Wire comb (In the make-your-own-jewlery section. I've even found it at Rite-aid once.) If you can't find the wire kind, the flat metal ones will do, but personally I think the wires hold better in hair.
- Hot glue gun and hot gun
- Pliers and wire cutters (Optional, but I find them helpful.)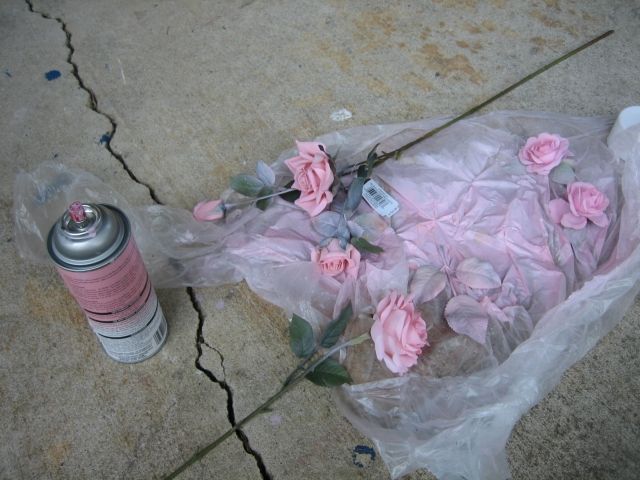 It's ok if you can't find the exact color you like, even though they certainly make a dazzling range of options. (I found fake dead roses once. Blew my mind, since I thought the point of fake flowers is that they always look alive.) Invest in a can of floral spray paint and go nuts. It may take a few coats and definitely do it outside if you enjoy breathing.






First some prep work. While your glue gun preheats, cut out some short segments of wire. Better too long than too short. One for each of the items you want to use in your comb. I have 6 for this project. Make a tiny oval loop at one end of each of the segment.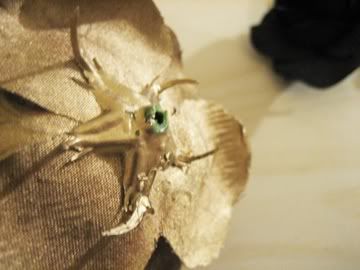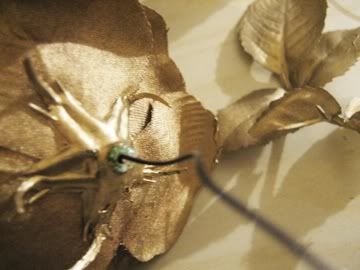 In my experience, most roses just come off of the end if you give it a good tug. Snip off the plastic nubbin at the flower's base. Some flower petals may be loose at this point, so try not to move your hand too much. Use your other hand to squirt a tiny globule of hot glue at the center of the hole. Quickly insert the loop end of the wire. (Sounds dirty doesn't it.) I don't have a picture of this because one it's obscene, and two the hot glue cools too fast. Do the same to any other item you wish to attach. The principle should still apply.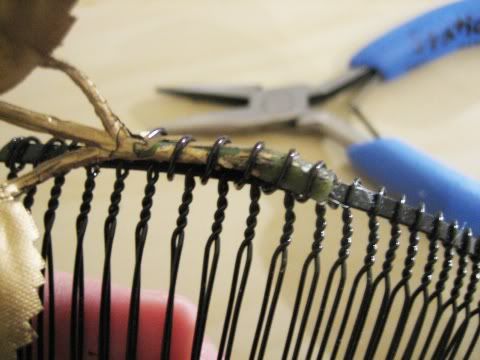 So now it's just time to wrap the wire around the wire combs. Mock it out first to get the ratio and positioning right. Then when you're ready, just go round and round. When the wire gets too short, I use pliers to get a bettter grip. Be sure to smooth down the ends of the wires, or else it'll get snagged in your hair.






Work from outside in, and bottom layer to top. The best part of this is that even if you used too much hot glue, or your wrapping is uneven, it's all on the back and will be hidden by your hair when you wear it.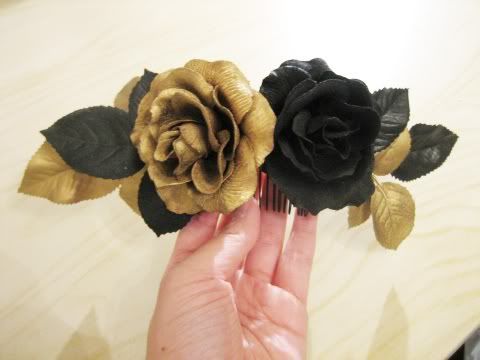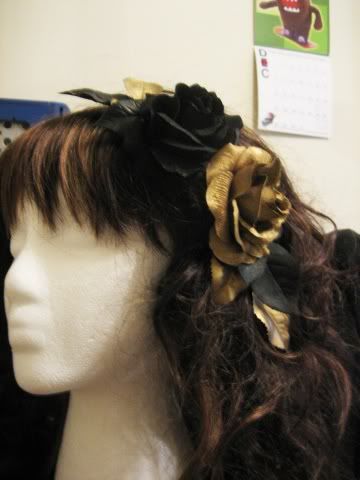 Tada! Here are some more hair corsages I've made in the past. You can add pearls on or sew in ribbons. The sky's the limit. Just remember, if you make it too heavy, your neck will hurt.

I'm kidding. Mostly.