Yesterday some of my friends and I gathered together to have a bit of a fun time.
(I'm hoping peoples don't mind me yanking some of their photos >.>)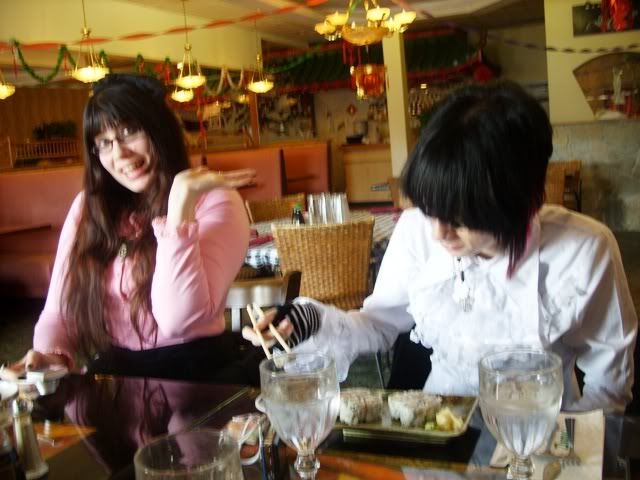 Carolyn and Lawrence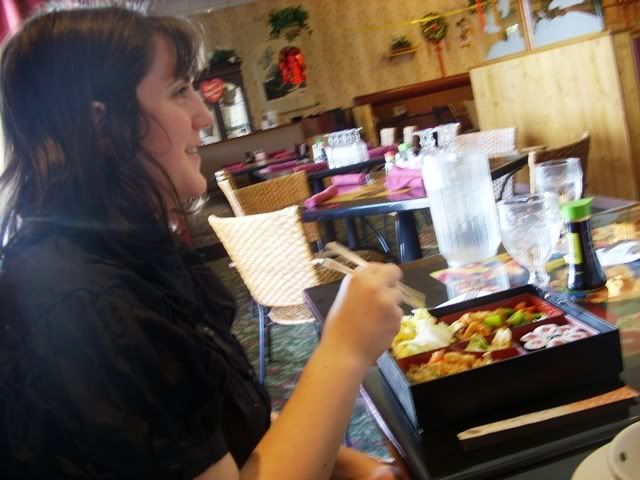 Caitlin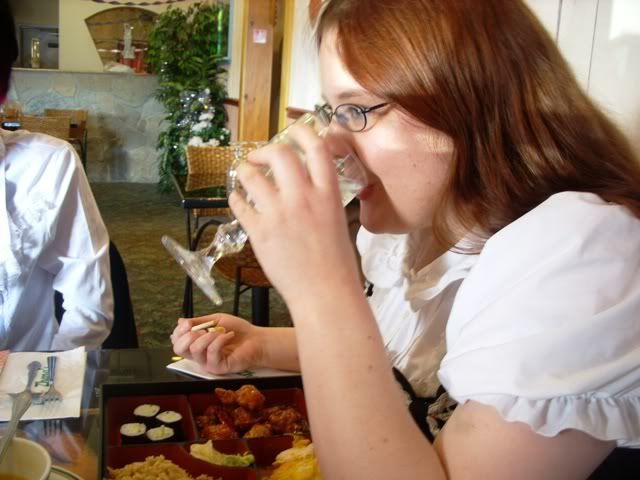 Janet



Me xO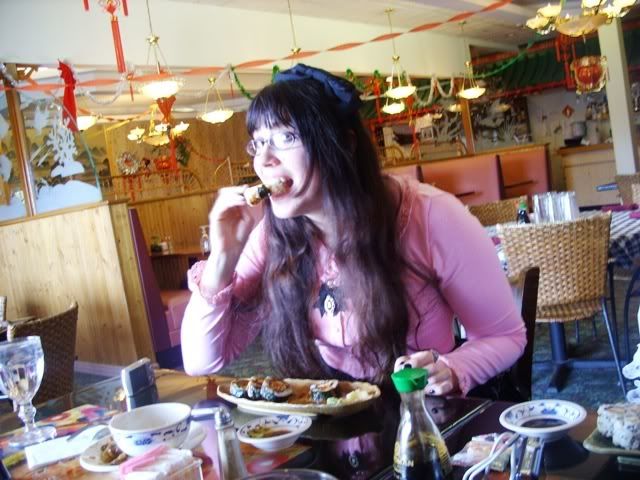 Me: "Oh, I have squid here. Who wants to eat my squid?"
Carolyn: "I'll try it!"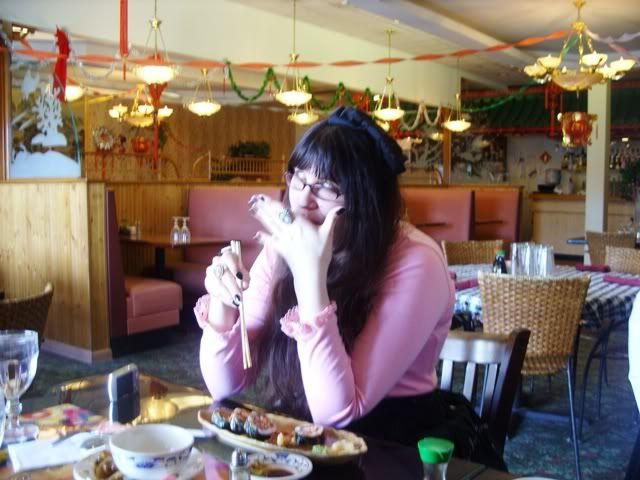 Verdict: not so yummy >.>



Then Janet finally gets her ita-tastic headdress from Bodyline!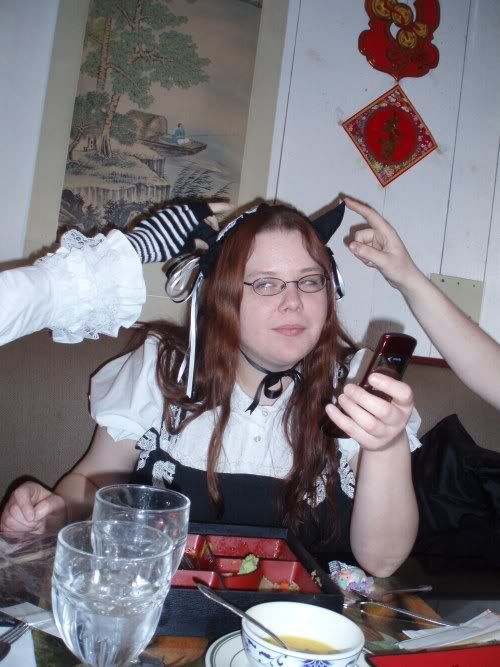 Fun ensues.



Caitlin is such a lady :x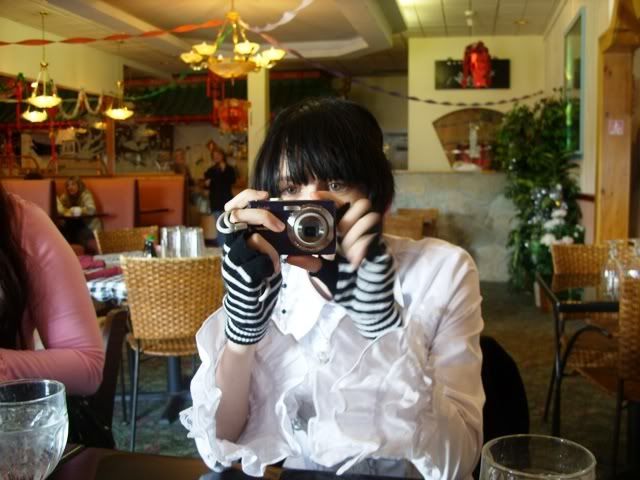 Because there must always be a picture of someone taking a picture. Its a mandate.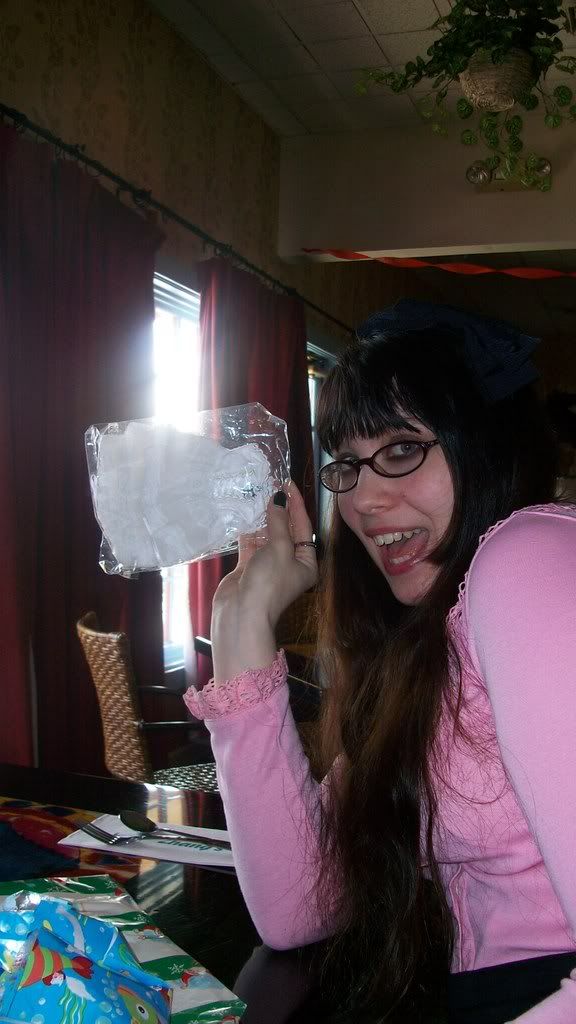 Carolyn gets her bday and xmas presents. Doll clothes!



One dress oddly matches Lawrence's sleeves.



Off to bowling!



Lots of shots from behind.



The lineup: Griffin, Chawlie, Potato Gen, Xanet, and RayRay!



Caitlin does dances to knock pins down.



Also, Carolyn ran, not knowing there was a step up, and faceplanted onto the floor, skinning her loli knees.



Most delicious dog in the world!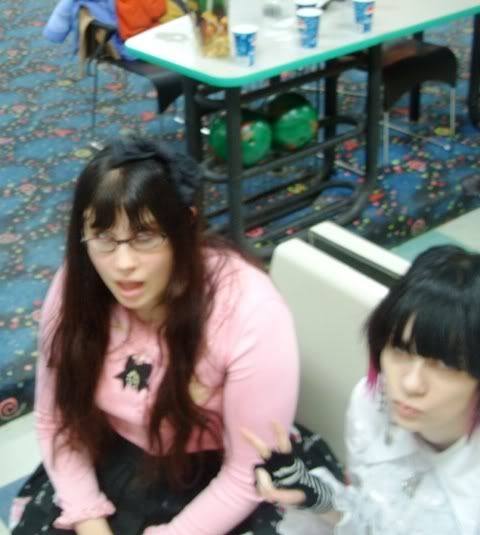 Most charming girl in the world :0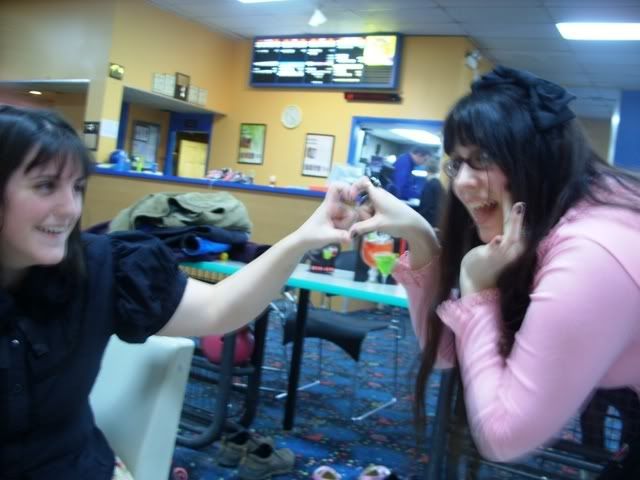 Stupid fun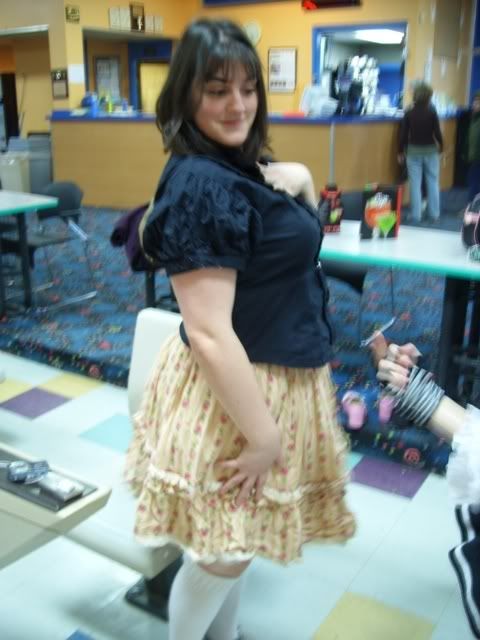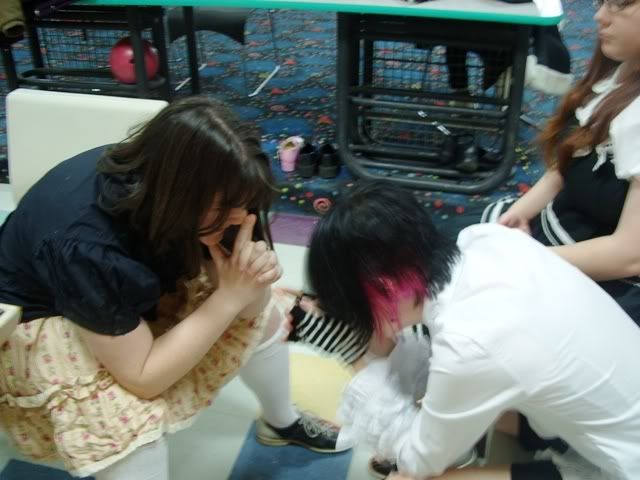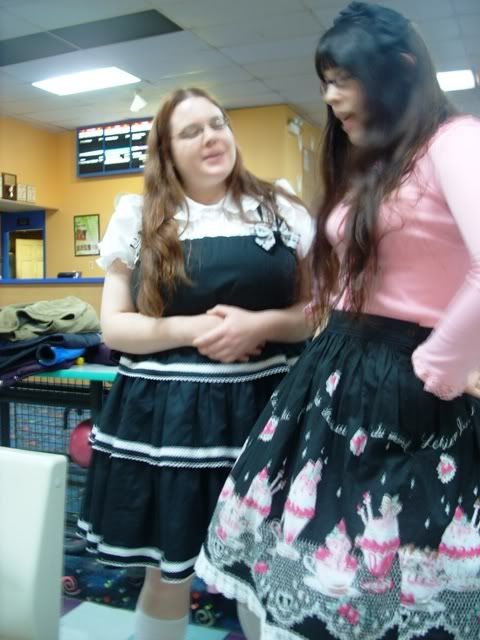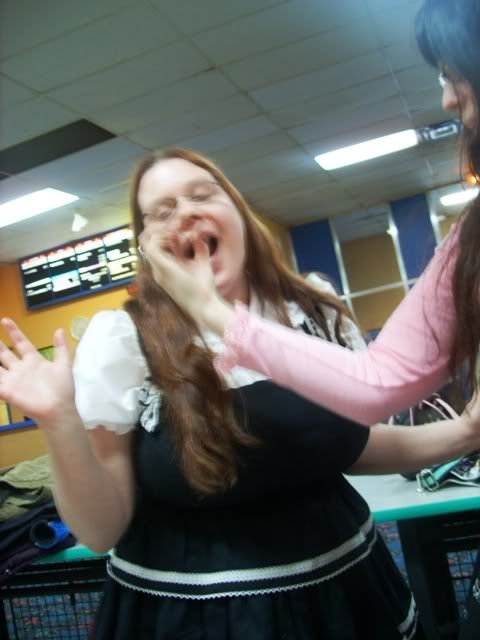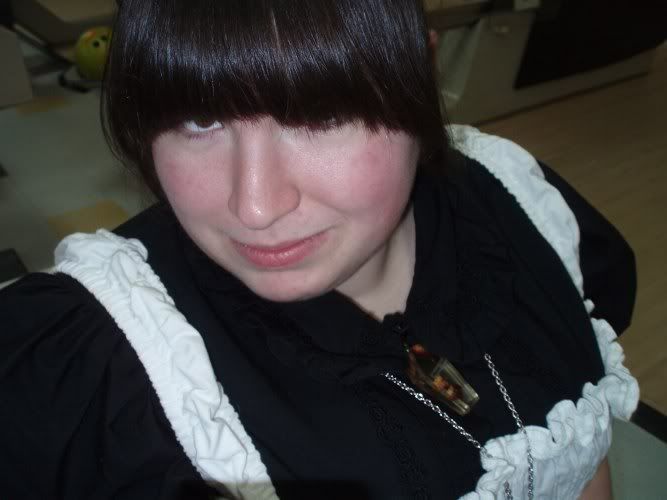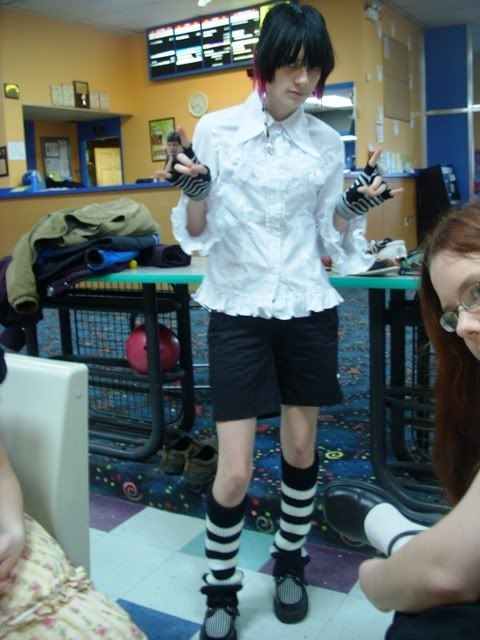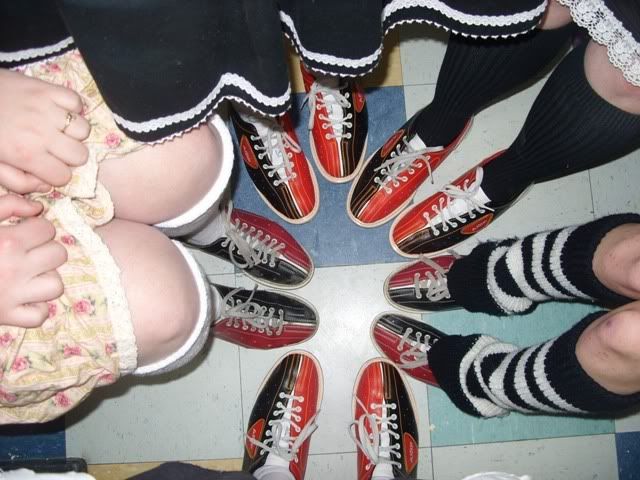 Shoe shot!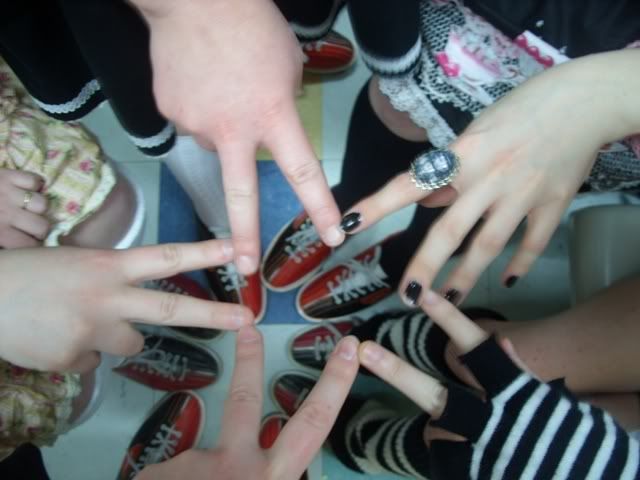 Star shot!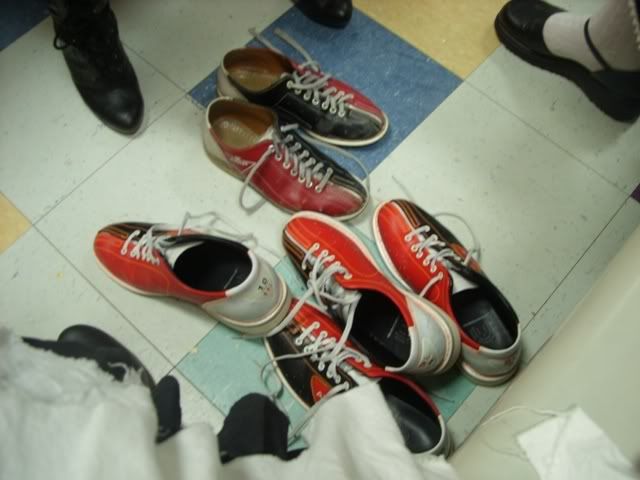 Pile of icky shoes D: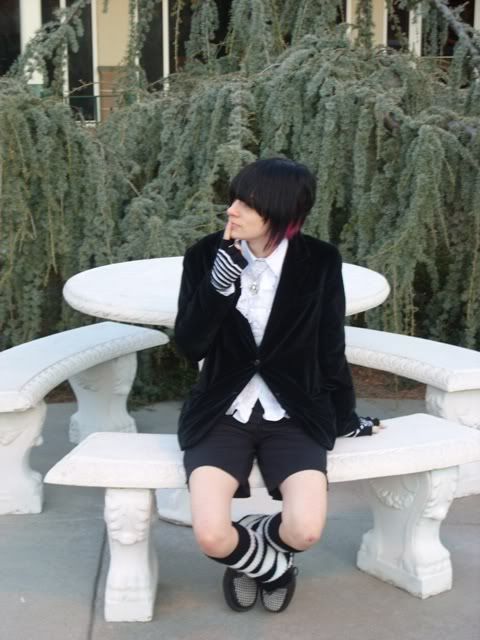 Then it was individual pictures time at the Westbrook Outlets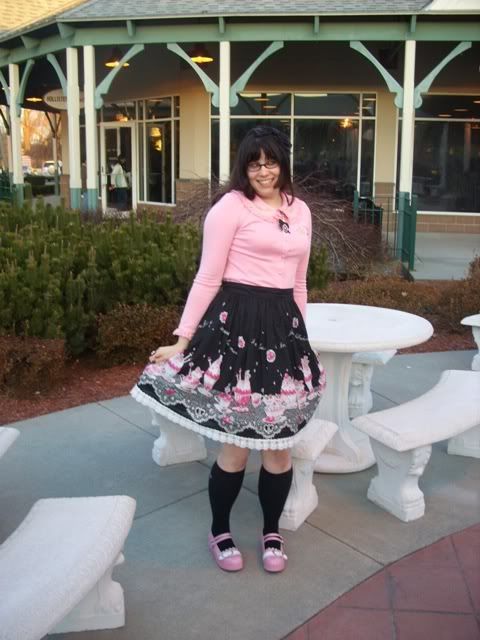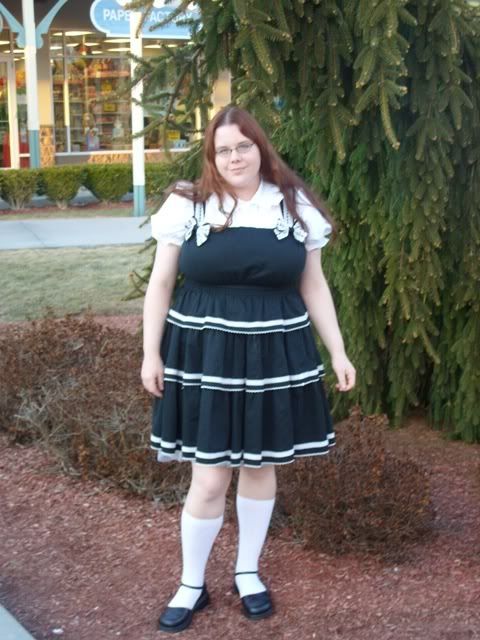 And then we were all fatties with some motherfucking Coldstone



Nomnomnom. The end.