Six of us met up for food and shopping!






I was a bit late. rockin_rollita, butterflys_nest and rockin's roommate were already at the Diletantte.

You should all know rockin by now.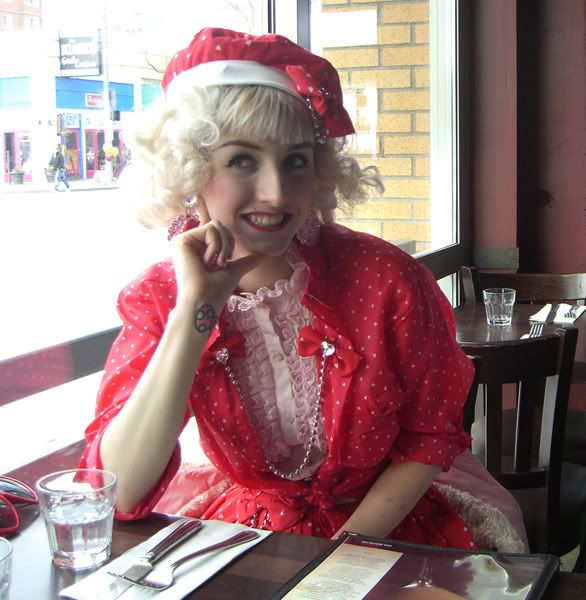 butterflys_nest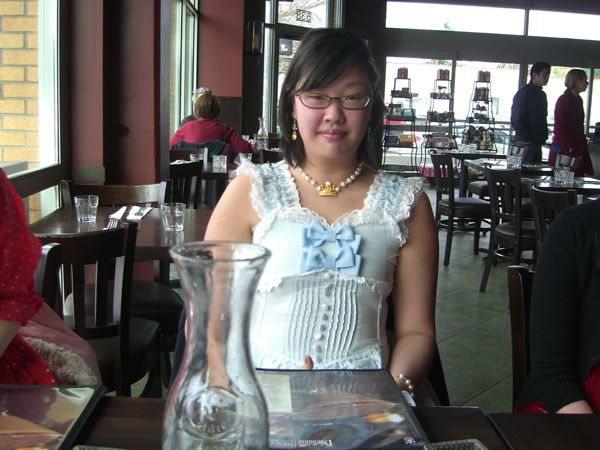 decorasdelight joined us shortly.




Me and rockin's roommate use the same hair dye. Also, I demonstrate how to talk while a photo is being taken.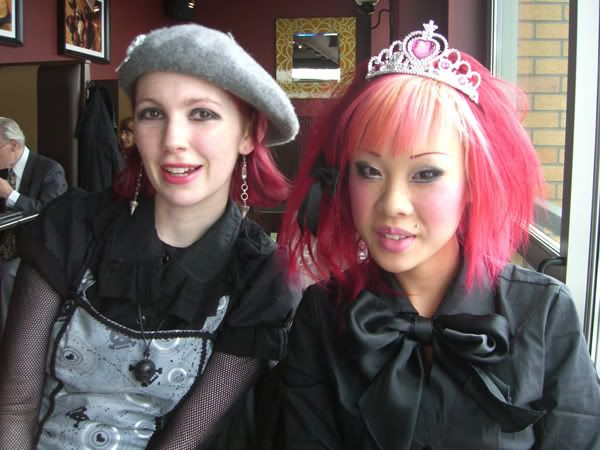 rockin_rollita made us all Valentines!




decorasdelight made bookmarks.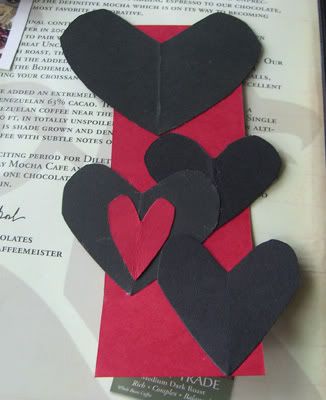 Then we started getting food. Sadly, for most of these I forgot to take pictures before we all started nomming.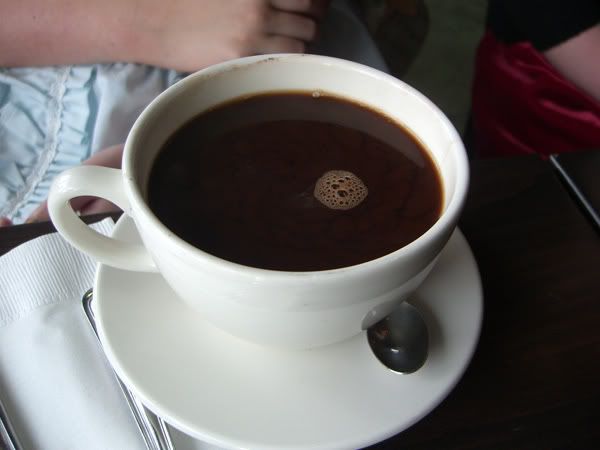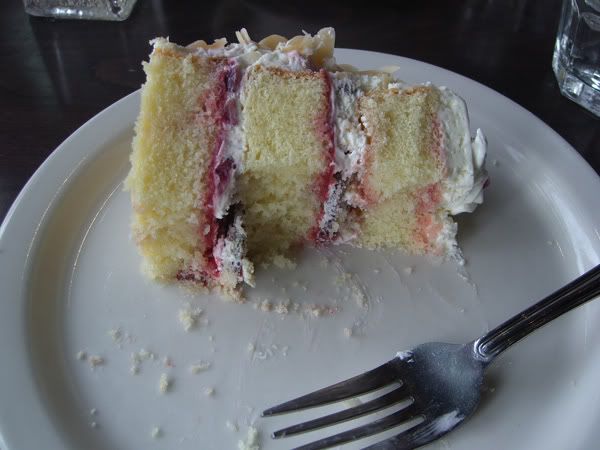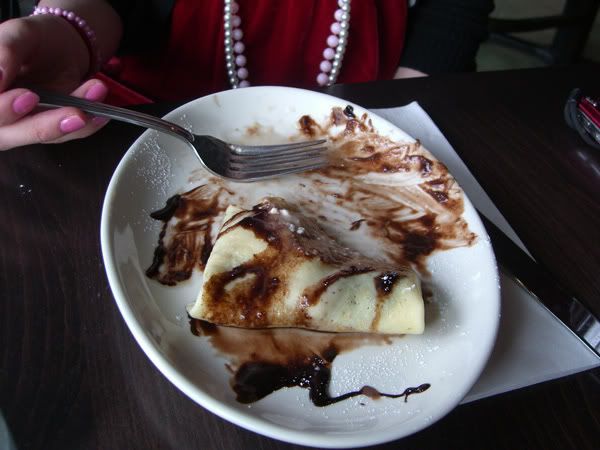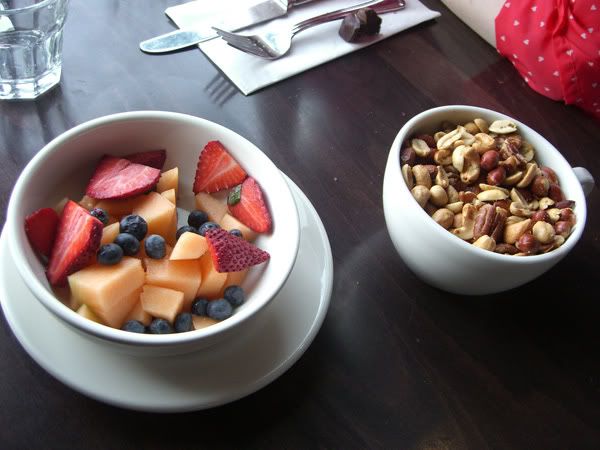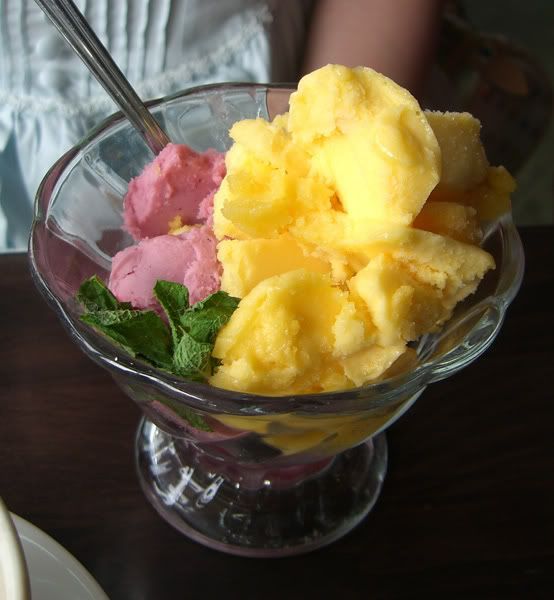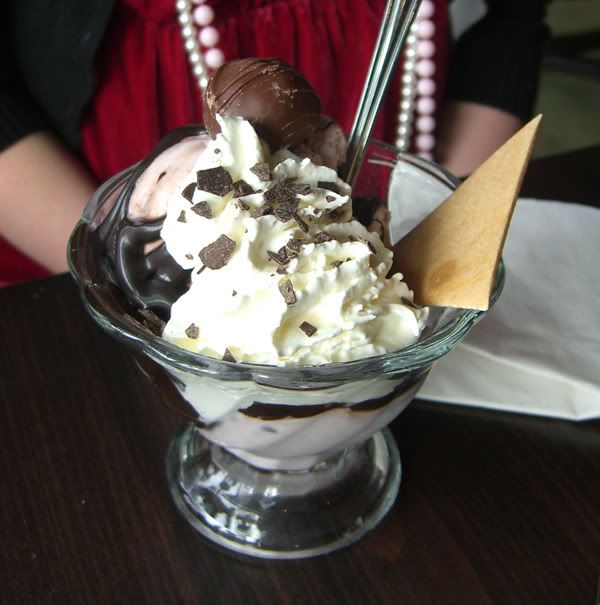 The cafe had an awesome mirror. I had to take a picture of it.




Then we went outside to take pictures!

Roommate looks awesome. I might have a girlcrush.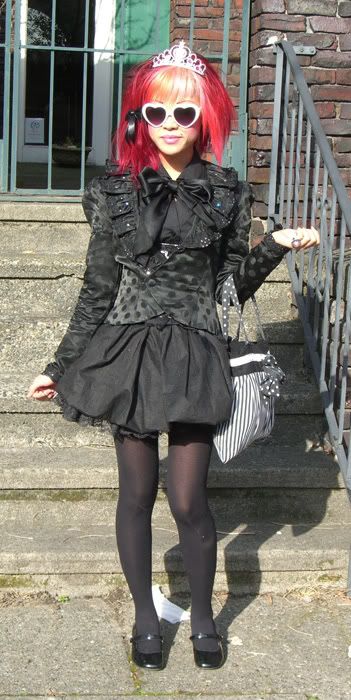 butterflys_nest looks beautiful, even if she hates having pictures taken.





rockin_rollita always looks and poses fantastically.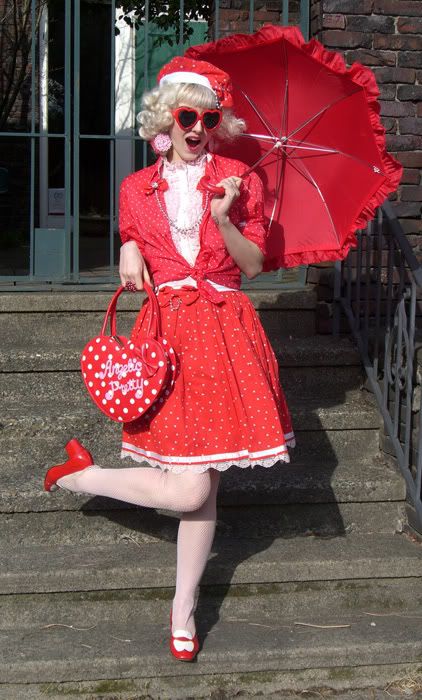 decorasdelight is ever so adorable!




summerbloom44 showed up a bit later, but she looks adorable in yellow!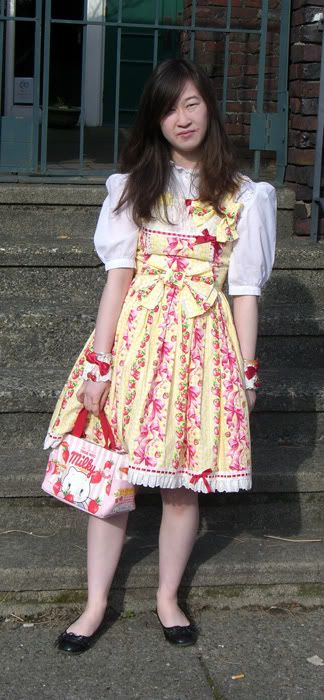 Me! This is why I was late. I had to finish sewing my new outfit.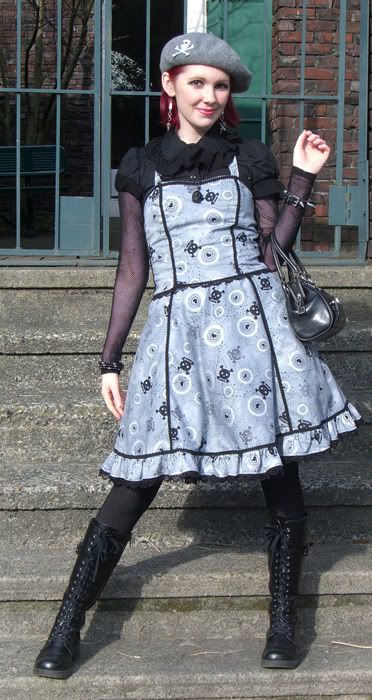 We took some mini group shots.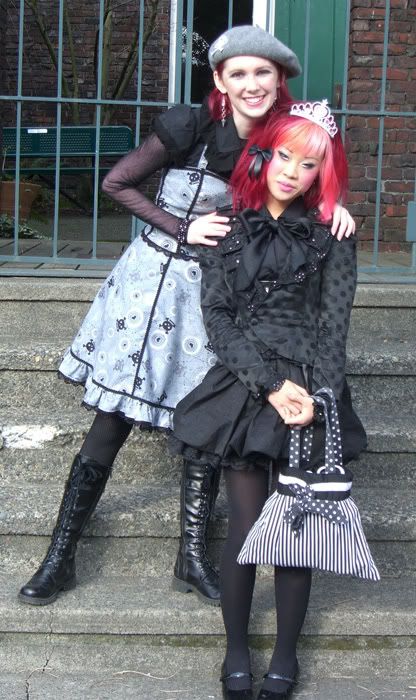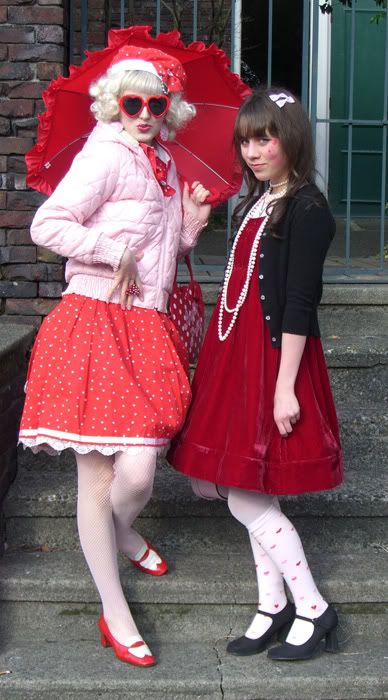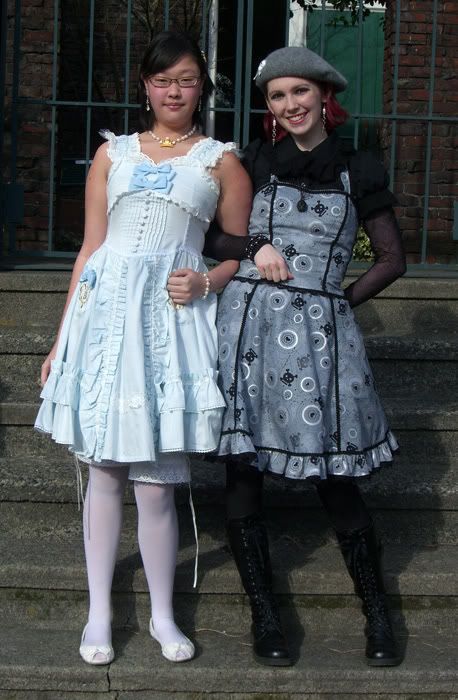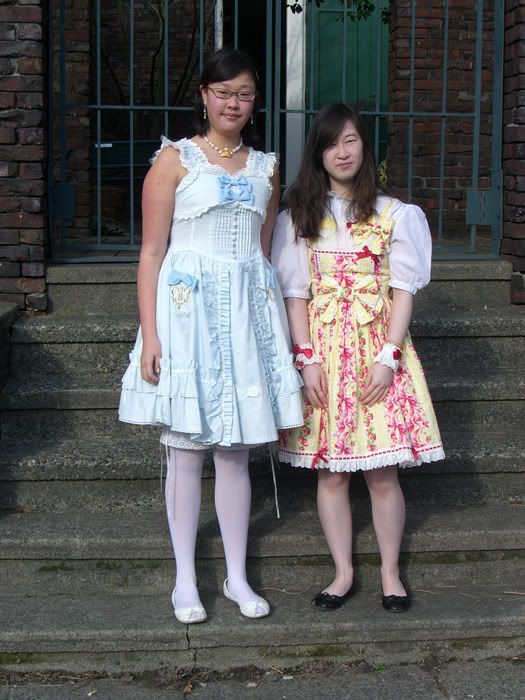 Then rockin took us to Pretty Parlor, which is the most lolita vintage store in Seattle.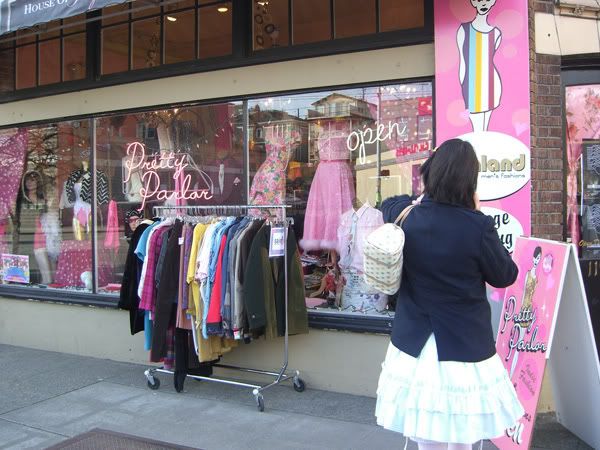 I love the giant pink chandelier.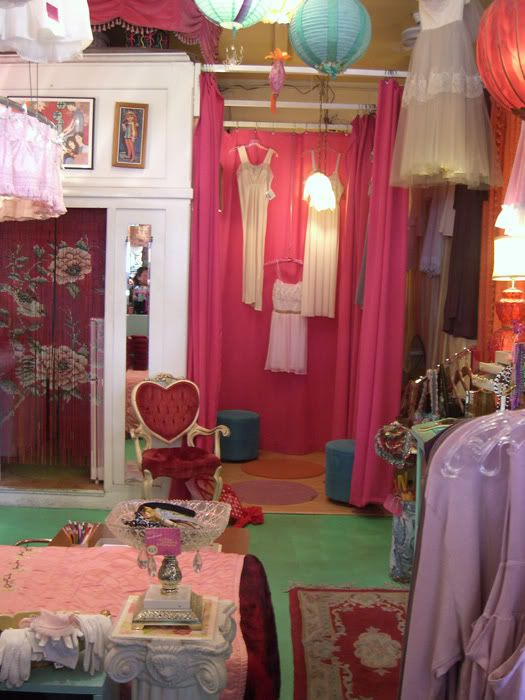 Frilly purses, or the frilliest purses?




We spotted an awesome chair. We all had to pose in it.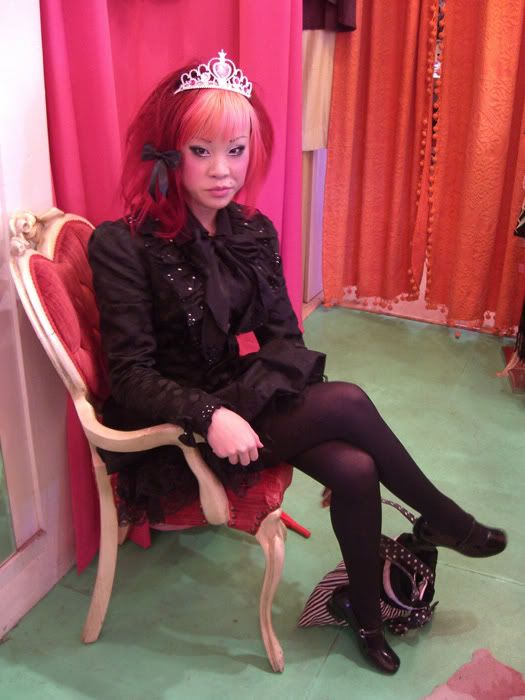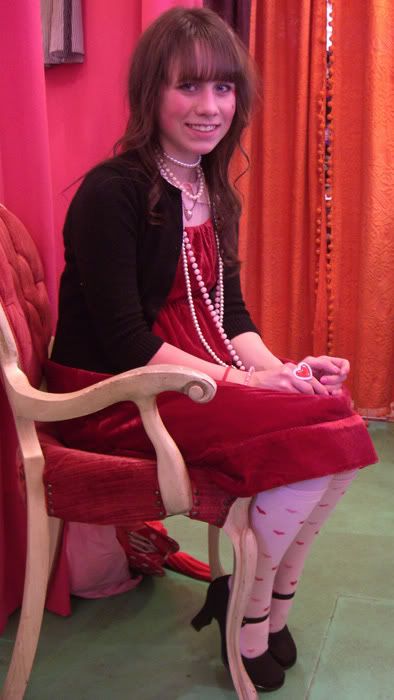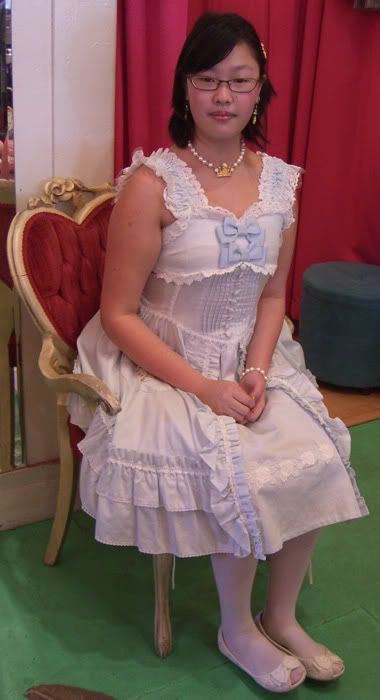 Seriously, rockin_rollita's roommate is the most adorable thing ever!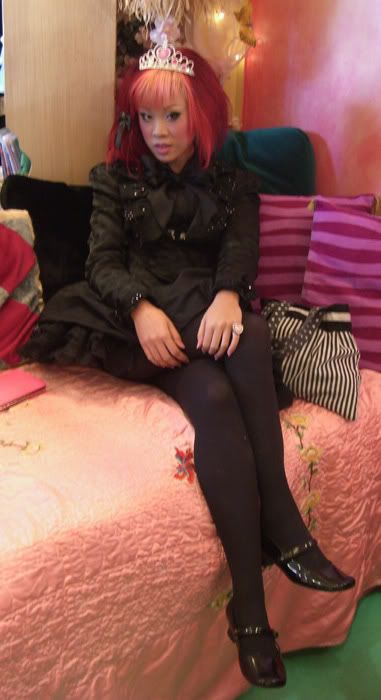 I kept this one because I thought it was hilarious.




rockin_rollita and I give in to our secret passion!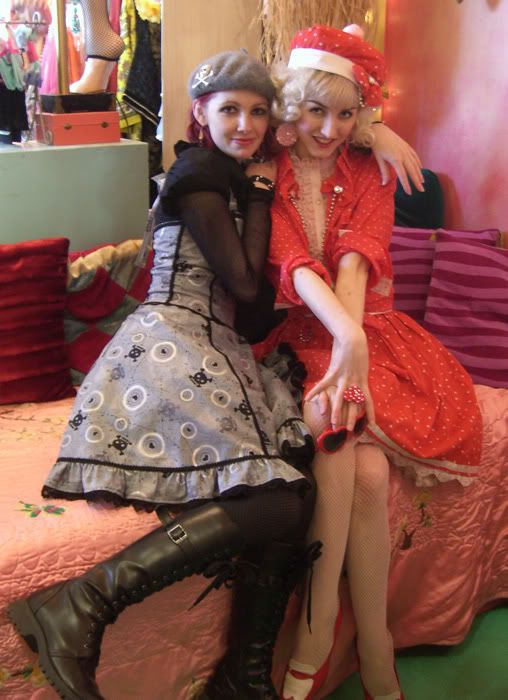 I wanted this beaded clutch, but I didn't have $45.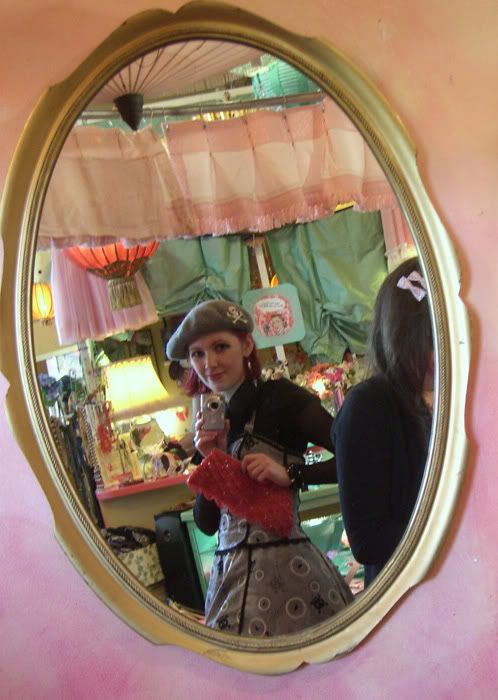 Same for this feather fascinator.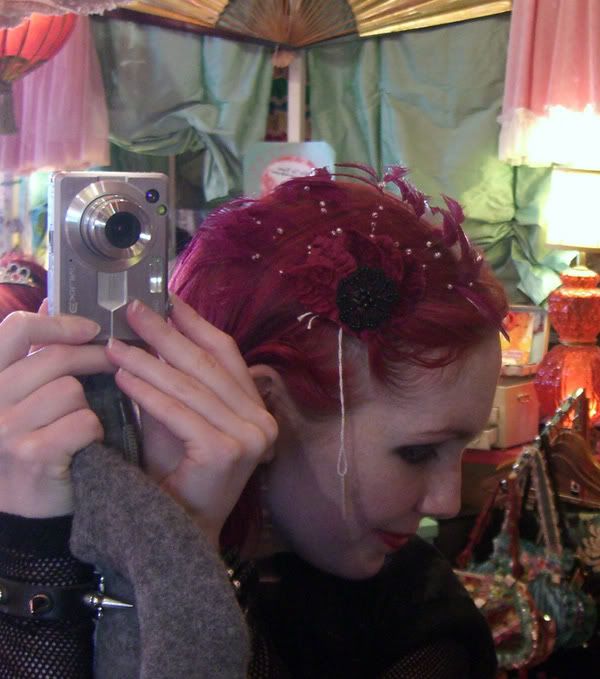 decorasdelight, on the other hand, found and purchased an awesome skirt!




After the shopping, we all split up. As usually happens, I went down to visit my boyfriend at the tea shop where he works. For the record, he's quite cute even when he's not in EGA.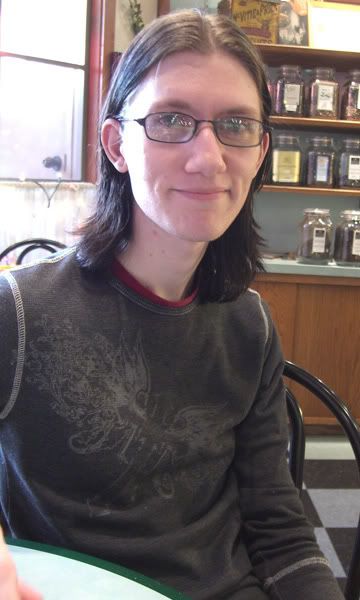 We split some extremely romantic nachos.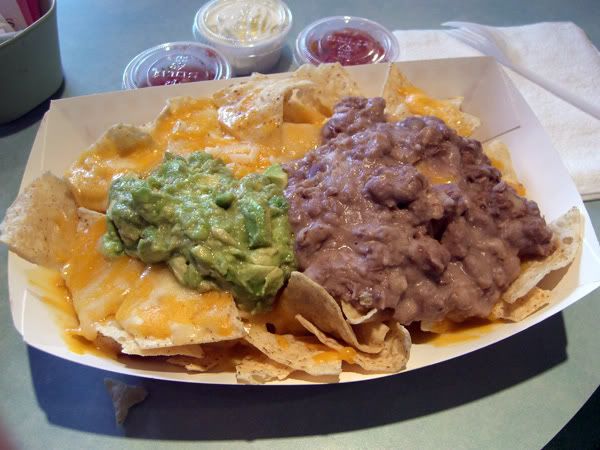 Then I splurged on some yarns, because a yarn shop nearby was having a moving sale. The black is pure silk, the red is silk and alpaca, and the ribbon yarn is just pretty.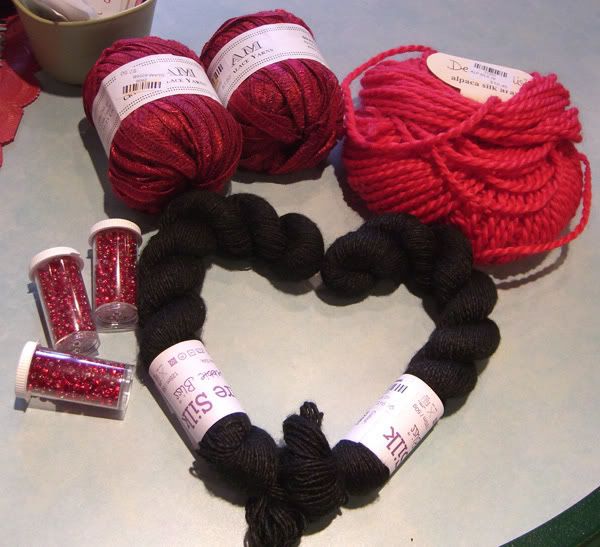 You can't see it in most of the pictures, but I layered fishnets over gray tights for this outfit.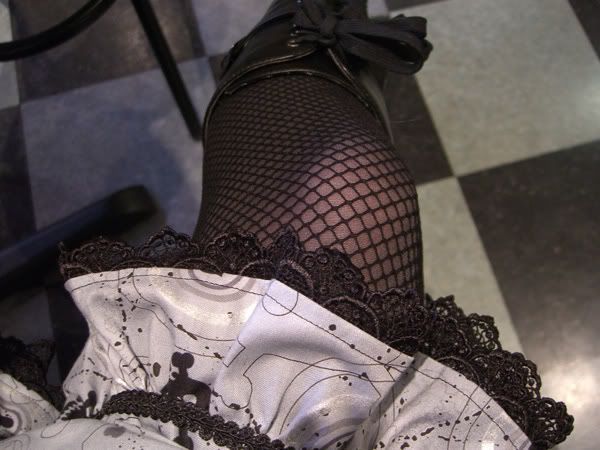 And I leave you with this beautiful sunset.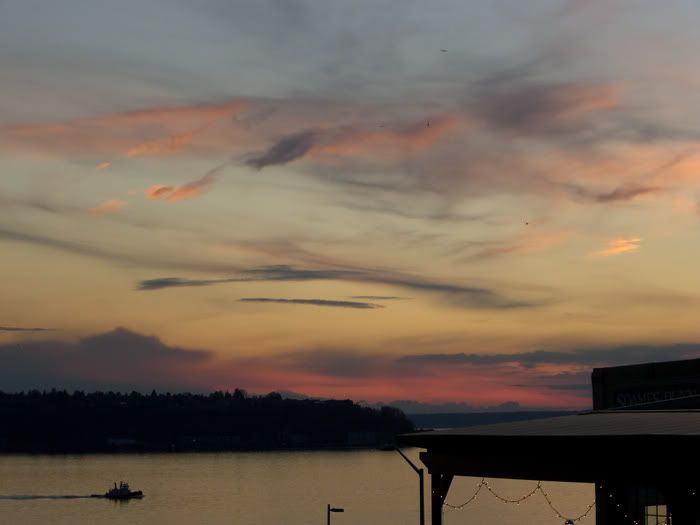 Happy Valentines Day! (Even though I hate it. A lot.)

Crossposted to wa_lolis.