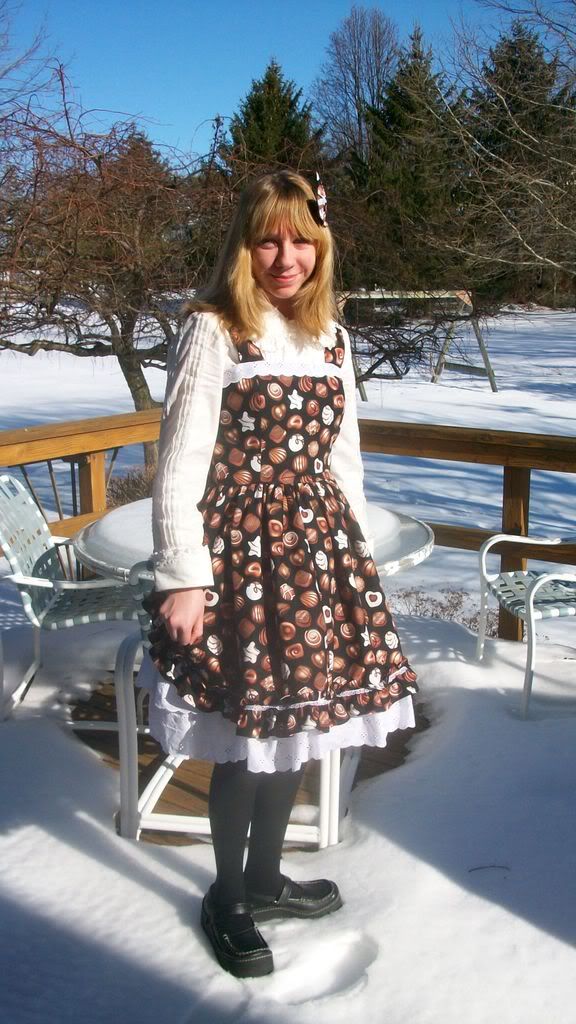 I found this fabric in a store and I bought it without any Idea of what I was going to make with it. I later came up with this design. Months later when I got my wisdom teeth taken out and I was stuck at home while on steroids I got started making this.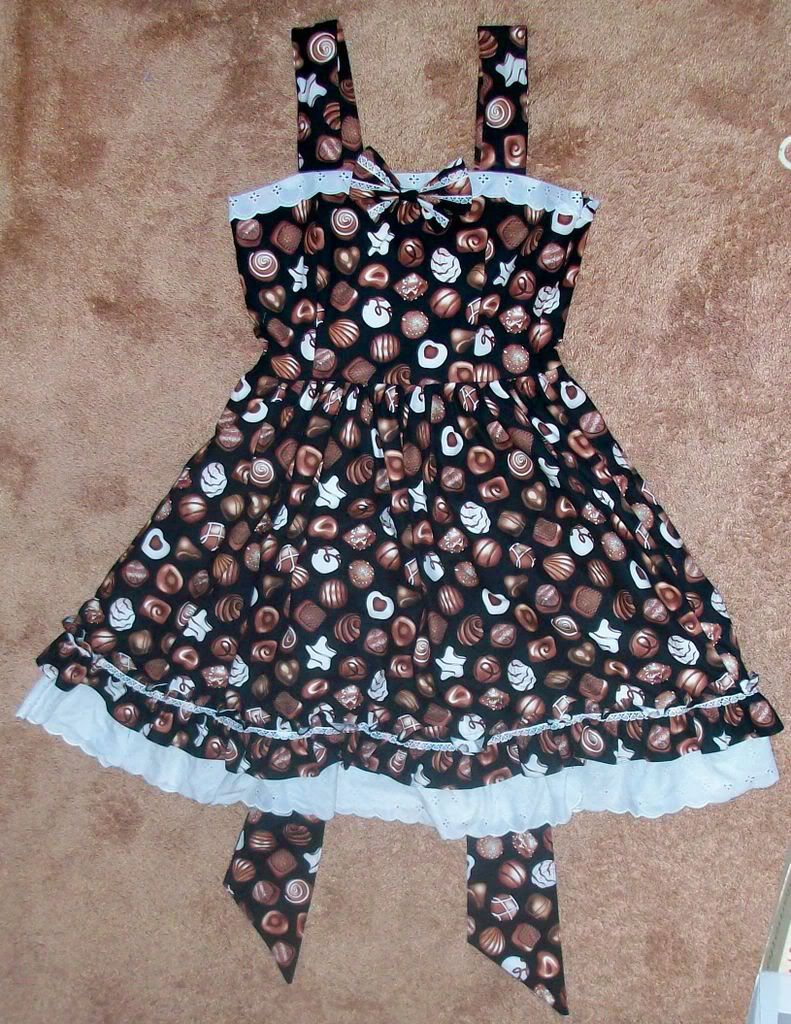 And the back...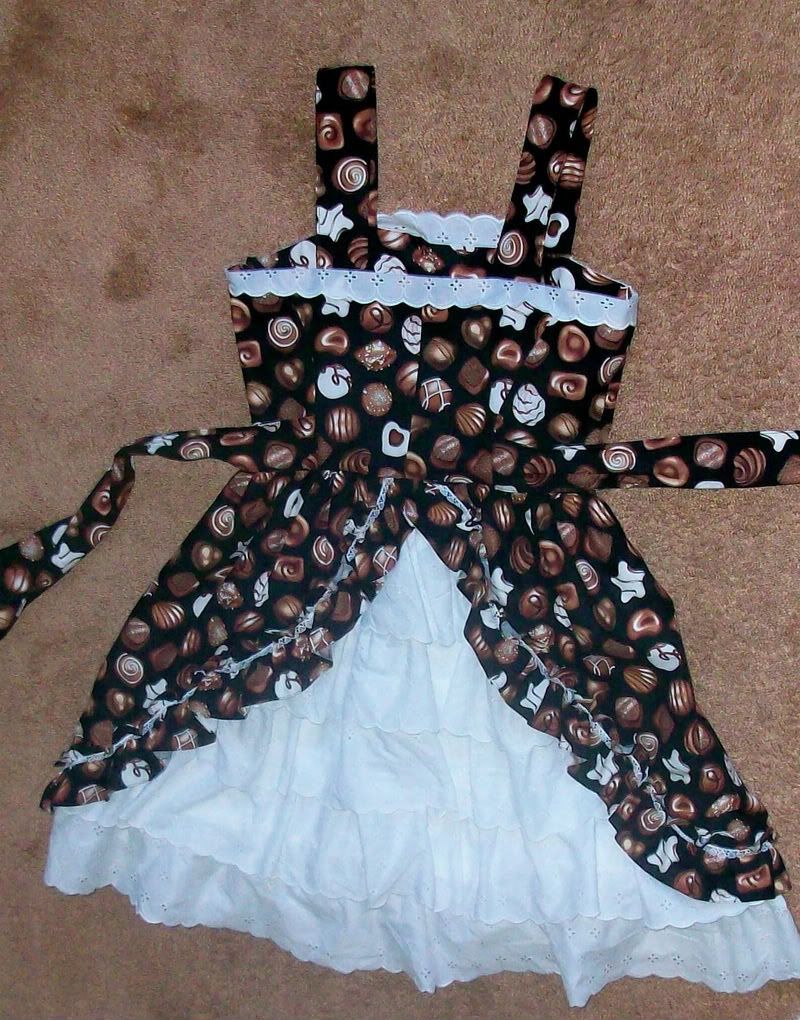 It was original shorter, but after wearing it out once, I decided that I did not like the length, so I added the extra layer of ruffle. I'm glad I did, and I like how it looks. This was my first time doing a bustle, so I had no clue what I was doing. Over all I'm happy with it, but there are a few things that I wish I did different.

Here are some picture of it being worn.


The bow is suppose to go on the front of the dress, but I ran out of the thin lace, and I thought it was more important to have something for my hair. If I find more of the same lace, I will make a proper hair bow.


meh...I needed to fluff my petticoat before I took the photos.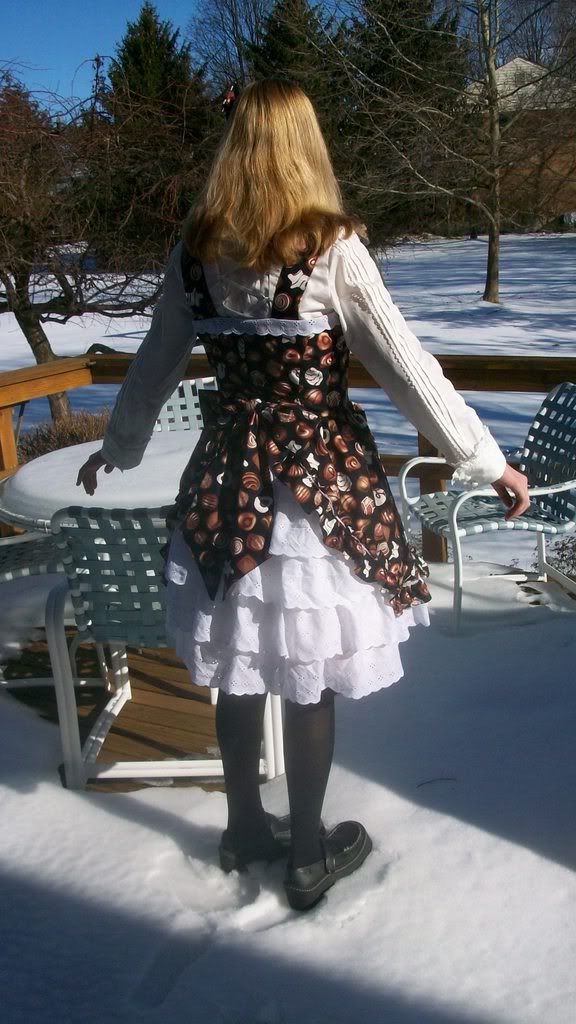 I also got a few things from bodyline with my christmas money. One being the blouse I'm wearing in the above pictures.
worn with a skirt...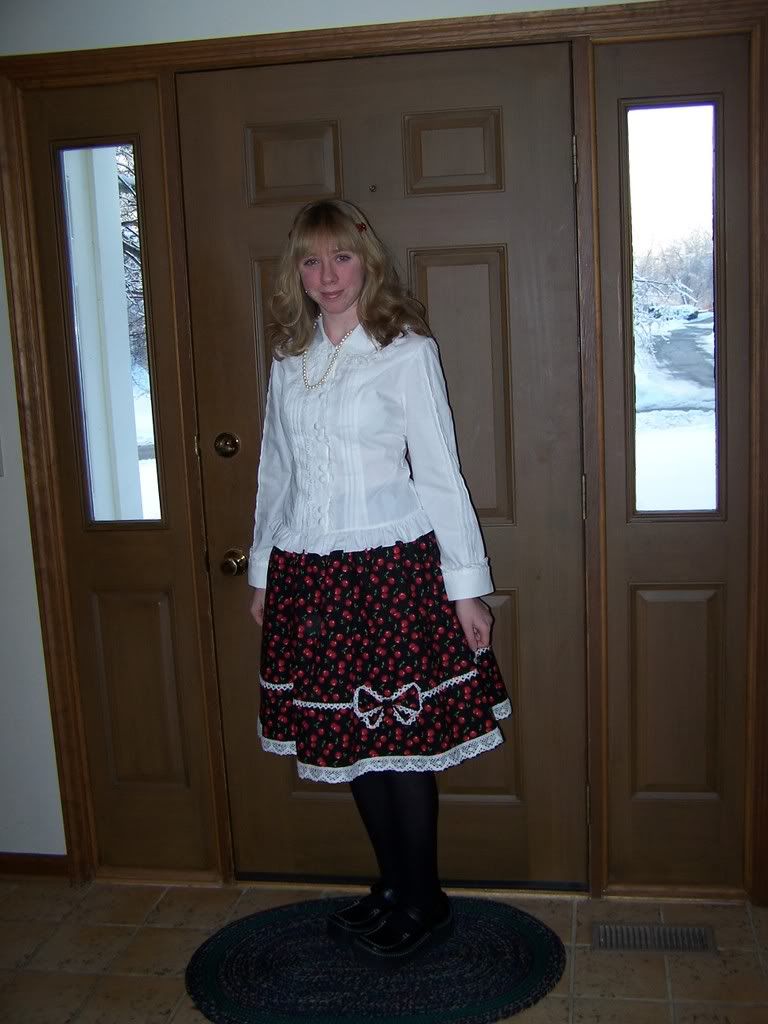 I just realised that it is slightly see through...next time I'll wear a kami.
and this black blouse. Sorry I only have a detail picture because the other one I took was horrible.



I also got a skirt for my friends birthday. I did not take any pictures of it.
I was very impressed with Bodyline. The quality was great on all three things. Above that was the shipping! I ordered it on a Wendsday after school, and when I came home on Friday there was a package sitting on my floor. Two days from Japan!?! Everything was wrapped in pretty plastic bags.

If you have any questions, feel free to ask!~