1. How long has Angelic Pretty's "Dream Doll" line been out? I usually don't watch them, but I'm lovin' the Dream Doll JSK in red. I'd like to save up for it, but I don't want to miss my chance.

2. I bought this Innocent World JSK, in purple/maroon. The detatchable back bow doesn't fit when I wear it. I'd like to do something with this matching bow. My first thought was to make a headbow, but I'm not really into that kind of thing. Here's a pic of the bow by itself: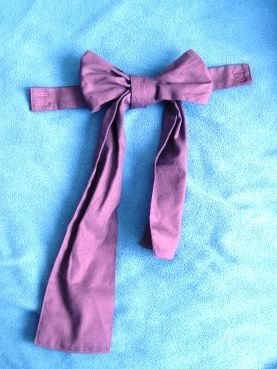 Anyone have ideas on good ways to use detatchable bows (besides their original intention)?