Alright, so a loooong time ago, September 2008 to be exact, I made a post on egl about a lolita quilt I intended to make for my clothing technology class at college (thanks for your ideas and inspiration, by the way!)

Since then, I ran out of time to submit my quilt to class, used a few panels from this project to make a smaller quilt which was enough to gain NCEA qualifications, and then continued working on my larger project at home during the Christmas break.
And as of a week ago, my quilt is finally complete! The concept of a quilt sounds rather simple - just lots of patches sewn together. However, it is a very time consuming process, in particular the appliques.

Despite not being as punctual as I would have liked in having the quilt completed, I still managed to finish it in time to bring it with me to university for my very first semester - which was my main goal after all.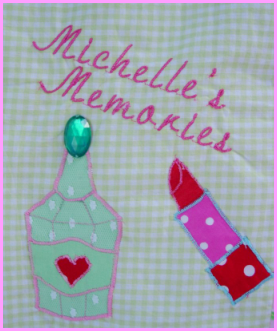 The quilt in its entirety. I made it to fit my single size bed at home, but apparently the beds at uni are KING SINGLES. Dilemma? xD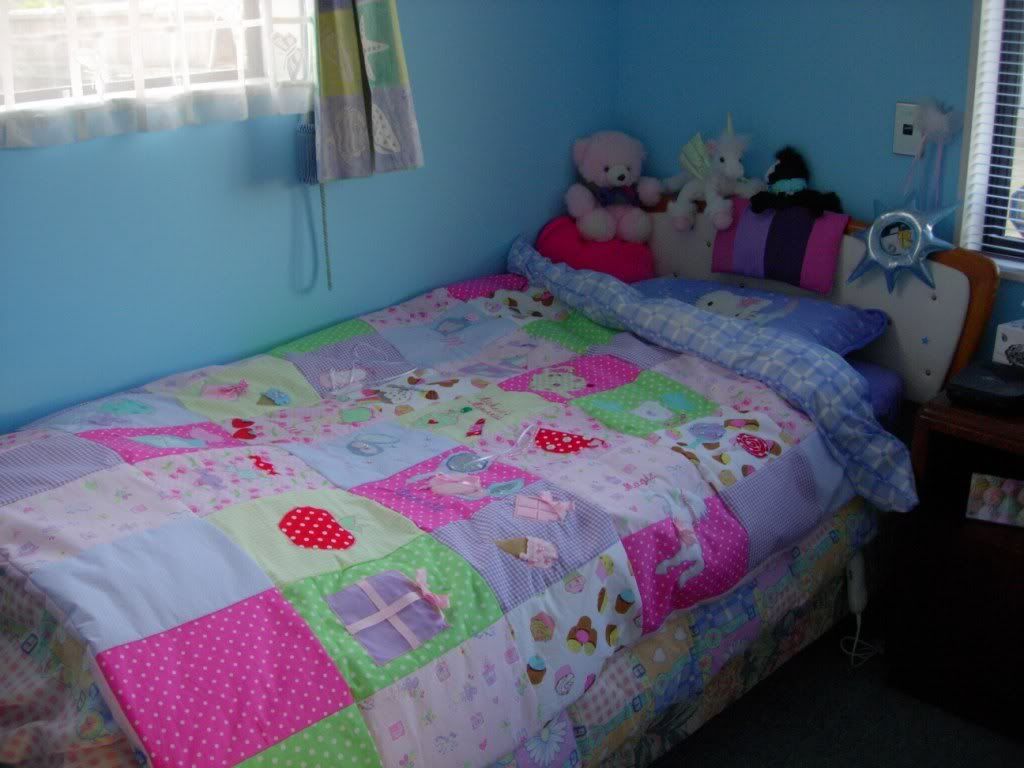 Here are some close-ups of the quilt panels...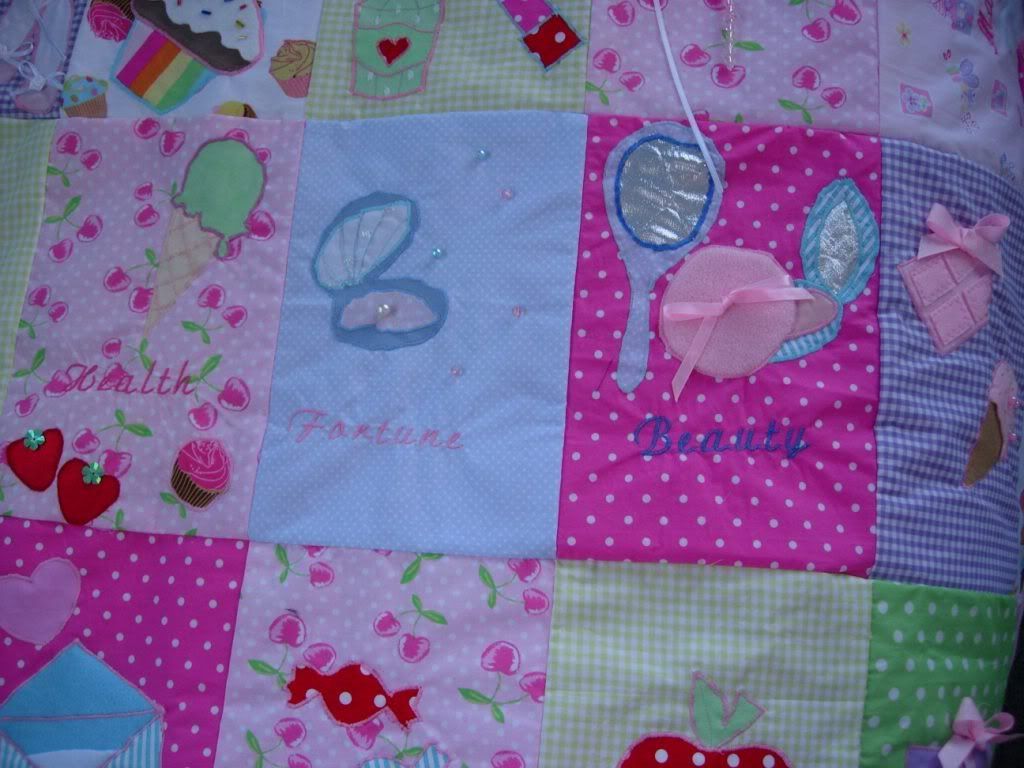 The clam has got to be my favourite quilt panel :3
And why I embroided 'health' on the icecream and cupcakes panel, I still do not know...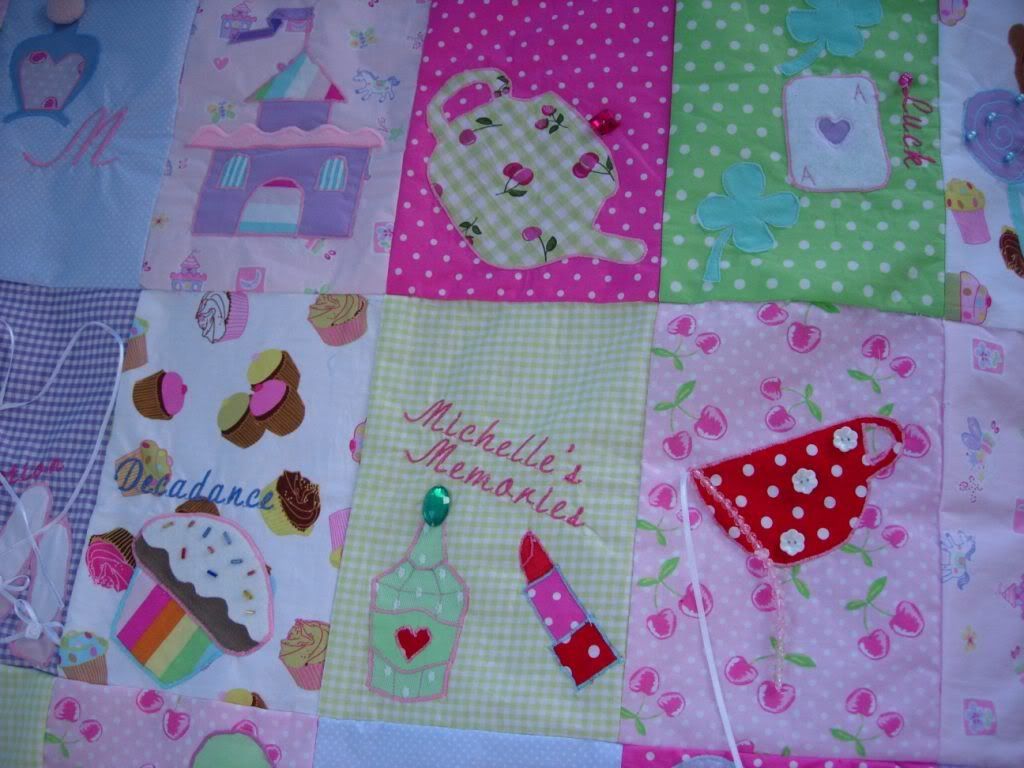 You can see a little bit of the ballet shoes on the left hand side. The embroidery says 'Perfection'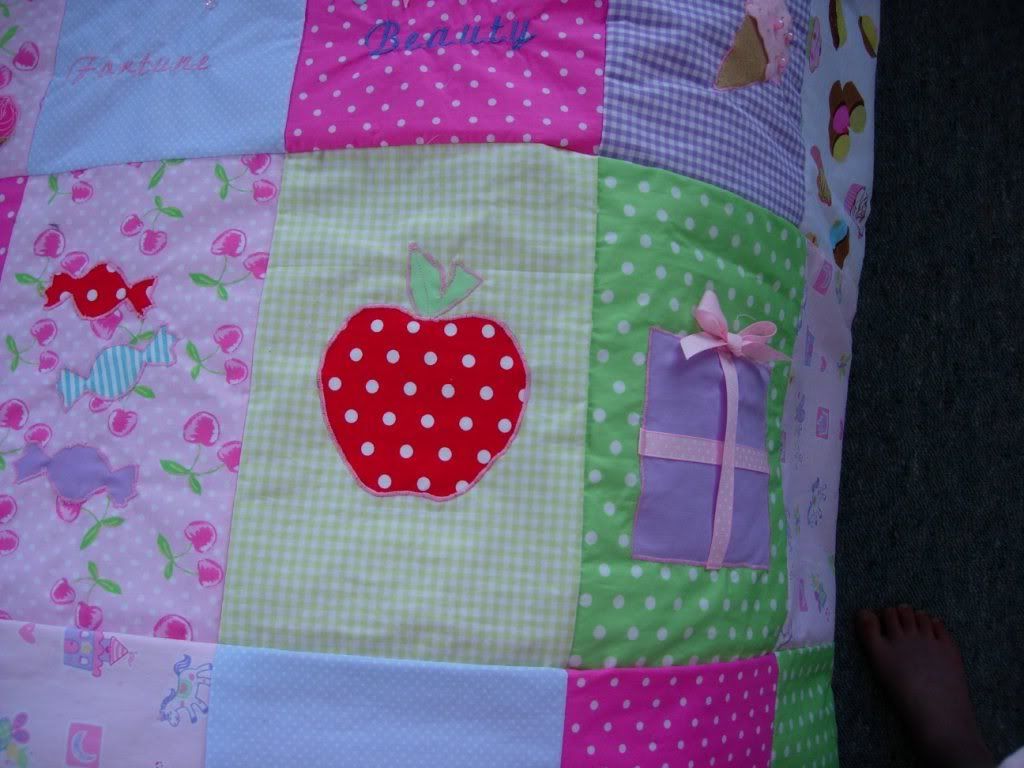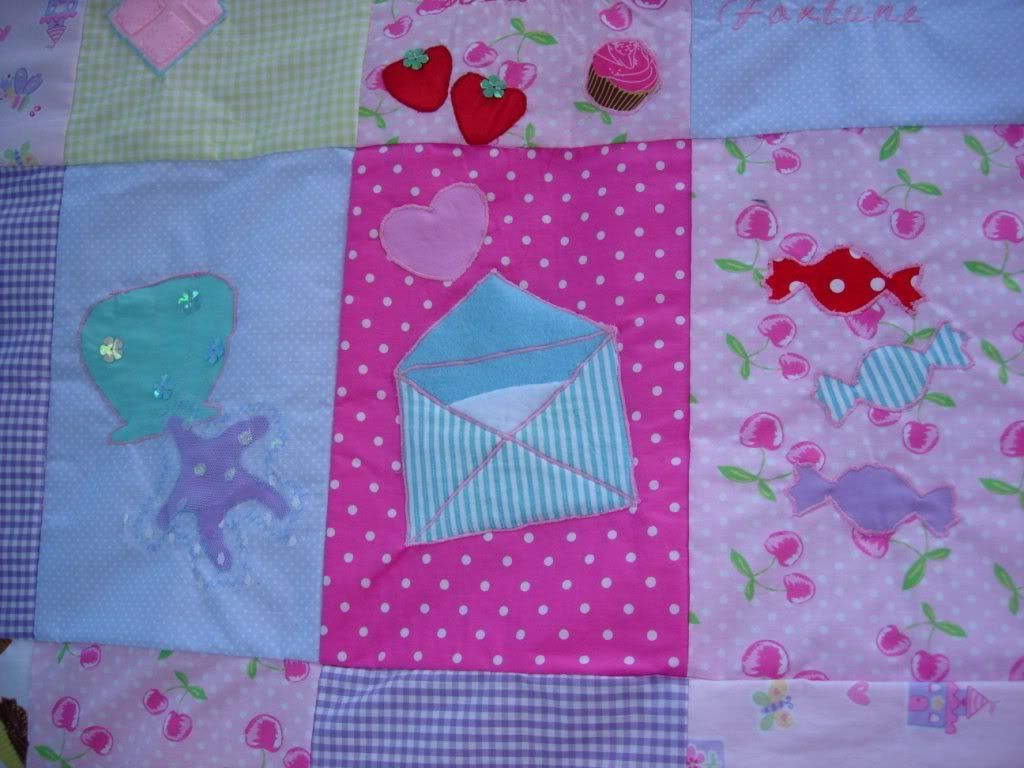 That in the middle is supposed to be a love letter :D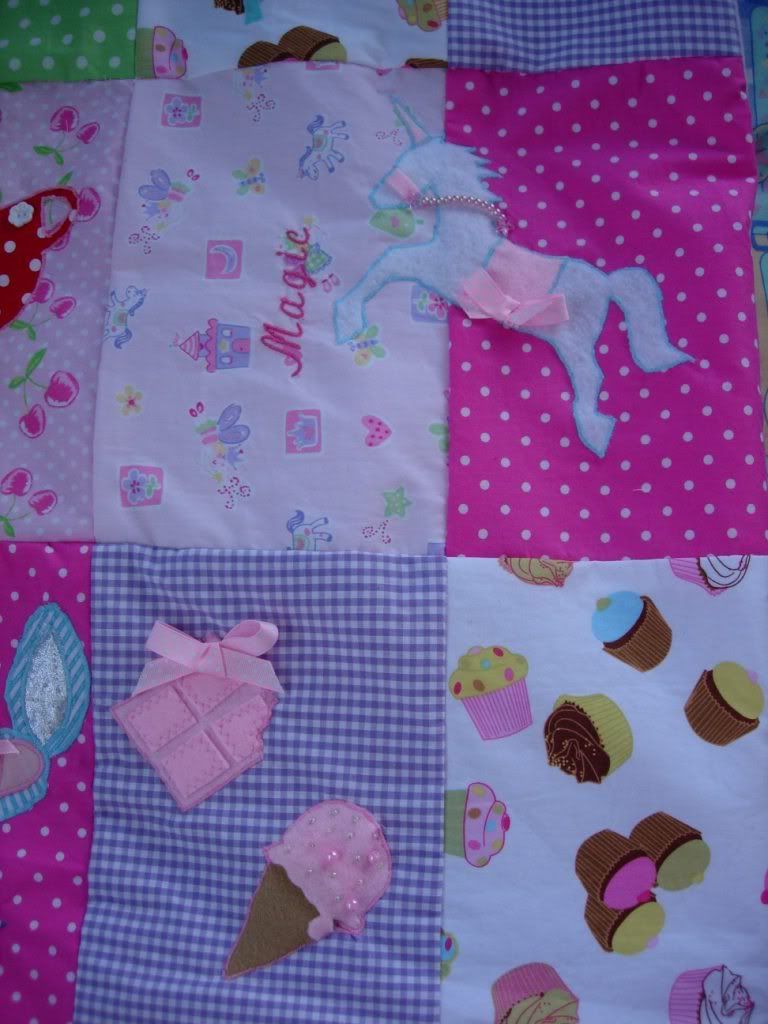 Let me know what you think of my very first quilting attempt - and thanks for letting me share my project with you!