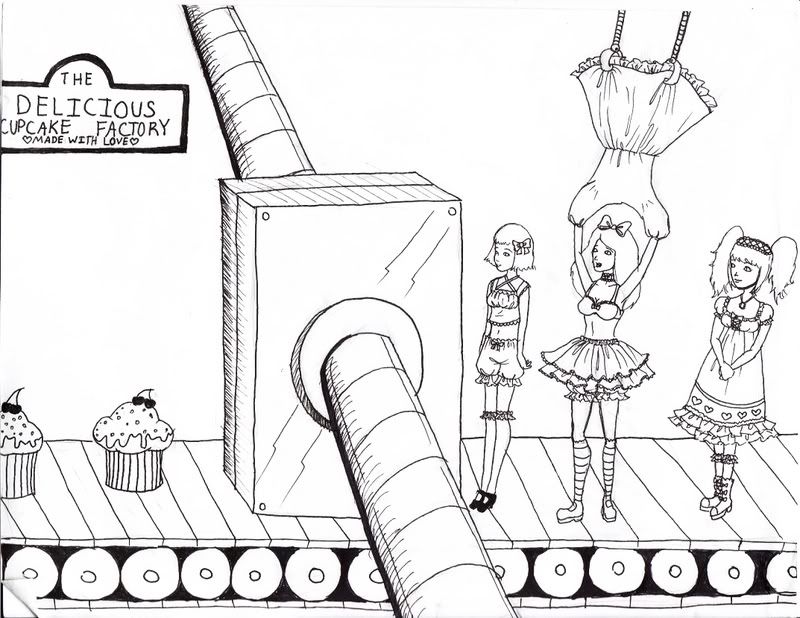 Girls getting made into cupcakes. My friend Quincy pointed to the girl getting her dress pulled off and said "mmm, I wouldnt mind eating THAT cupcake" in a very suggestive way. My friend Quincy is a pervert.


This has been done for a while but its too big to fit in my scanner. Finally I just decided to take a picture of it with my camera, instead.


More lolita inspired than anything, but oh well.This pictures been done for a long time, too, but Ive been putting off drawing the bird.

Anyways, please take a look at my DeviantART as well. Love you guys!