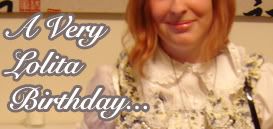 Monday night was the dinner celebration of
isabeauthered's 22nd Birthday. So we all went out to a local (non traditional) japanese restaurant called 'Sticky Rice'.



One of my suite-mates was kind enough to take my photo for me before I left :D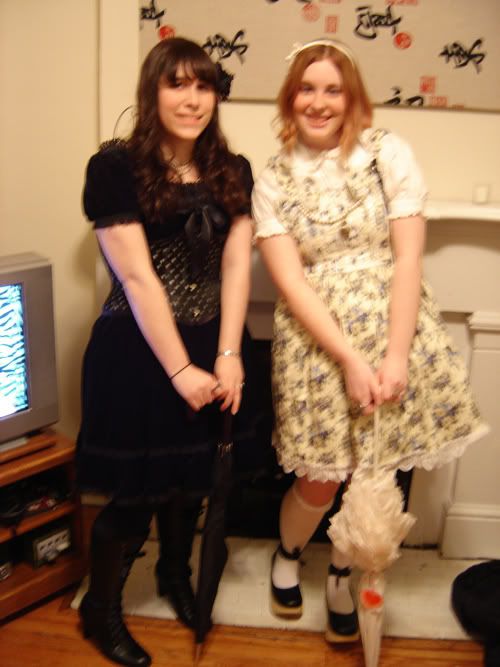 Then over to Michelle's house for photos before heading out to eat. (we were the only lolitas in the group so I'll just be showing our photos)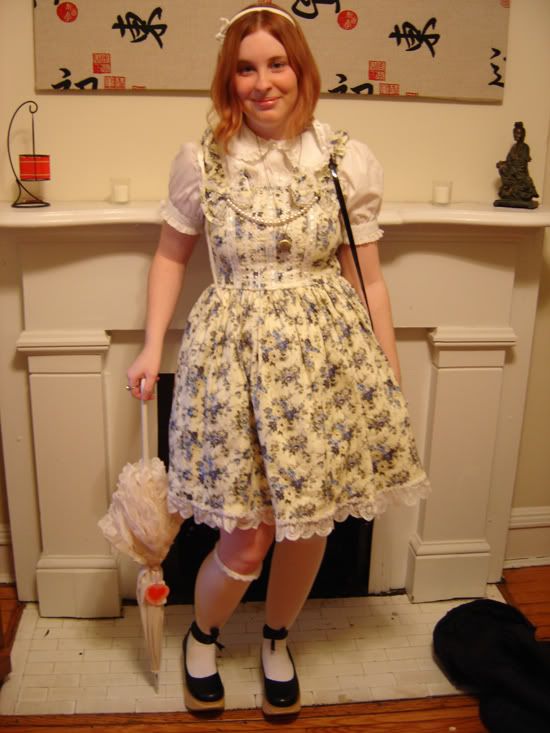 Such a lovely coordination from the birthday girl!


Once at the restaurant we had some pretty good food (even if the service wasn't so good).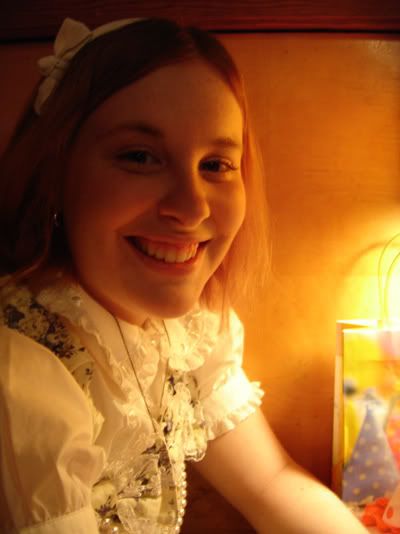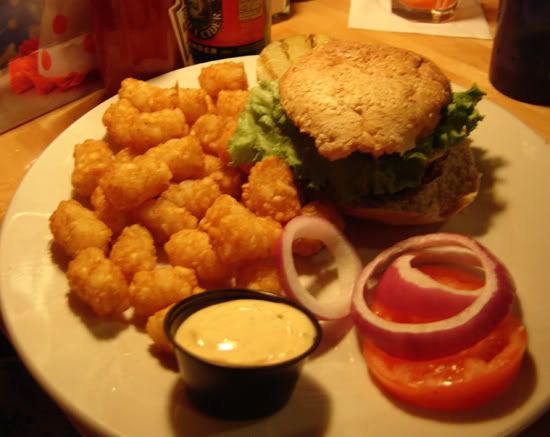 The Birthday Burger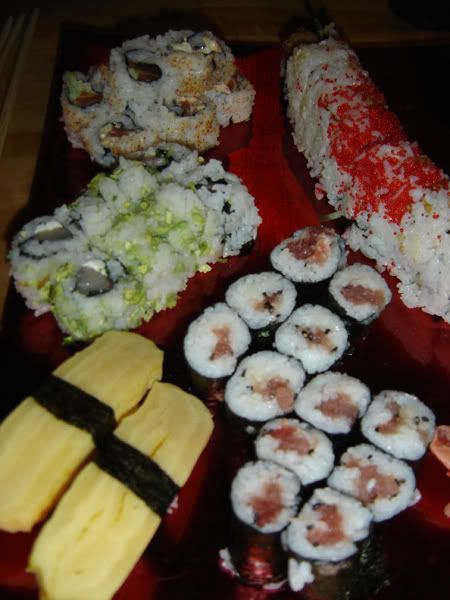 The group's sushi orders (which they got wrong but were still yummy)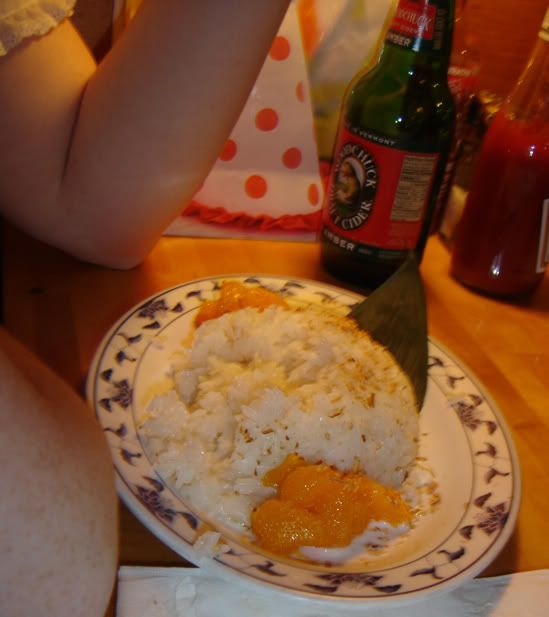 For dessert there was 'sweet sticky rice' which was rice, coconut milk and tangerines.

Outfit rundowns!

Me:
OP- Lolita Rose (offbrand)
Corset- Xcentricities Corsets (www.corset.net)
Petticoat- Fun house
Shoes- Peacock
Hair flowers- Claire's and H&M
Accessories- thrifted and gifted

Michelle:
JSK: Bodyline
Blouse: Anna House
Socks and hairbow: Forever 21
Purse: H&M
Shoes: Montreal