So today I got my new camera, which makes me quite ecstatic! I took a little picture of some deco-art I did on my phone some time back...forgive if possibly irrelevant (just let me know I'll delete the entry if the moderators feel so...)

Yes, Btssb lace from bags can be used in other ways... XD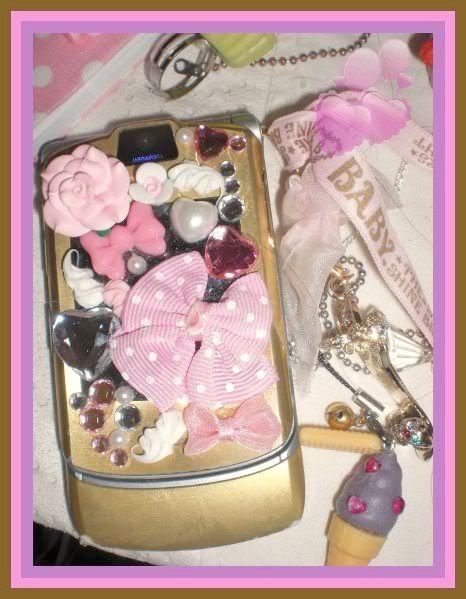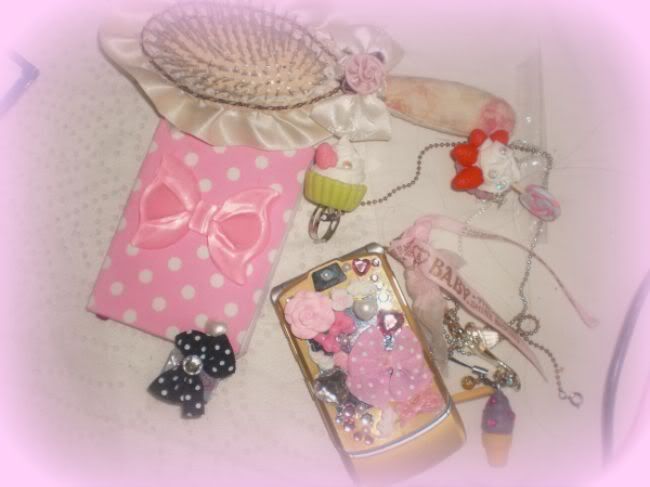 Definitely not as good as some of the talented artisans here, but it is my first try. :) My dream is to go to Japan in the summer and grab a bagful of supplies!

Also a mini-review-- the sweets ring, ice cream cone phone tag and necklace above are from Ai_Candies, where I commissioned pieces some time ago. She was very efficient and helpful, and I loved the pieces very much! Do buy from her and she is very willing to take commissions! They arrived very fast- and were completed in a week!