Ive finally decided to stop being so lazy and start posting some more art.


My brother doenst like this picture because shes losing her balloons. I tried digital coloring for this one, but Im not very good at it, as Im sure you can tell.


This is my take on a mix of Cybergoth and lolita. I want an outfit like that for real.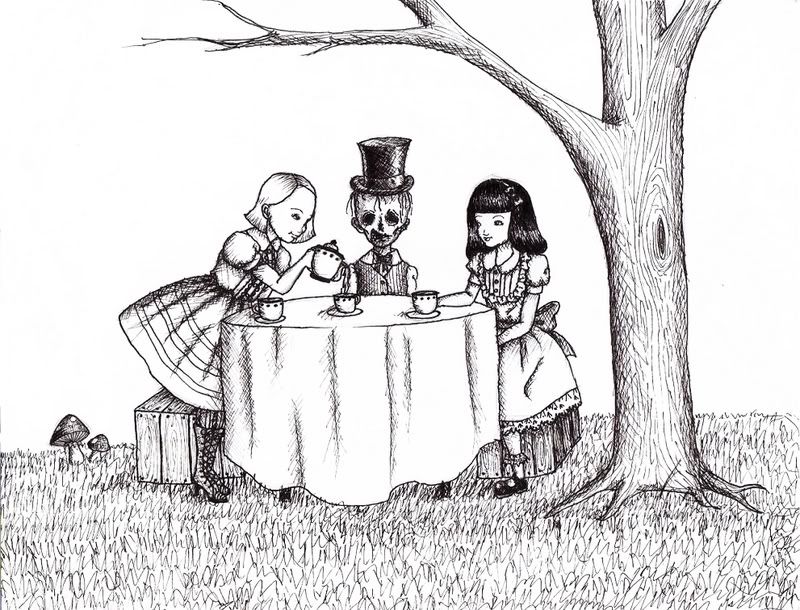 I havent drawin anything in this style for a while now. These drawings are always so fun and creepy.


This was just a really, really quick little doodle I did in class. I almost didnt even scan this one in, but its still pretty cute.


I really, really like how this one came out. Marie Antionette feeding cake to her severed head.

Anyways, Im sure everybody who cares already knows this by now, but here is my DeviantART.