A lot of my pictures kind of turned out all grainy, but anyways, here's a picture post of PMX! I also forgot to take pictures a lot of the time because I was so unexpectedly busy due to my Artist's Alley table ><;;

A picture of my other custom-screenprinted design, Clockwork Enchantment, is also included in this post!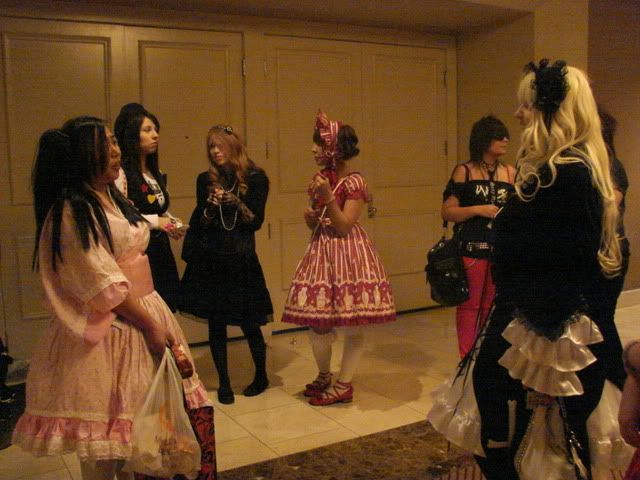 Here are a few girls waiting for the Exhibit Hall to open, to see what sort of lolita goodies await them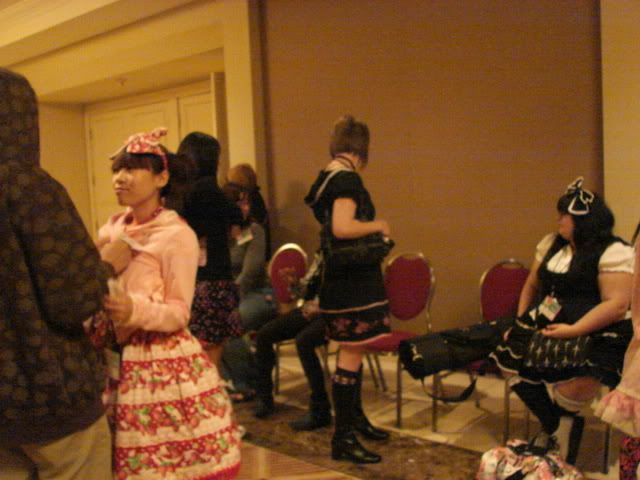 Finally, the Dealer's Room opens, and we all head inside to explore.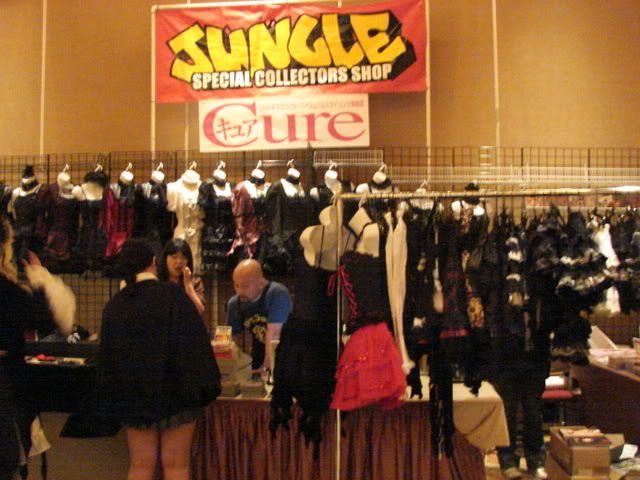 The Cure Shop/Anime Jungle booth is the first one that you see upon walking through the doors.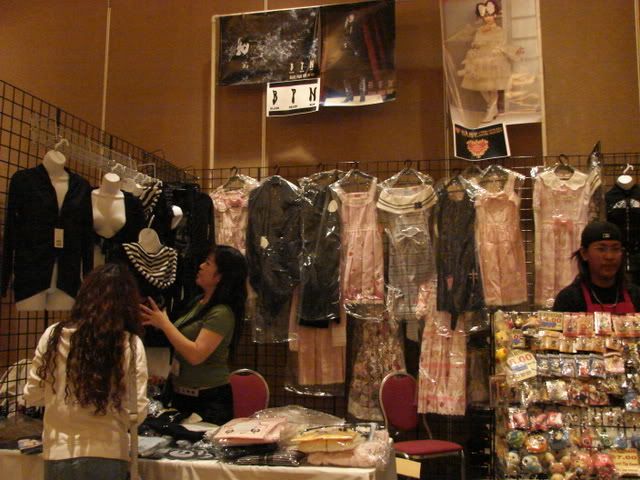 After walking around the Dealer's Room about two or three times, I finally found where the brand was hiding. It was at the verrrry end of the Cure Shop/Anime Jungle booth.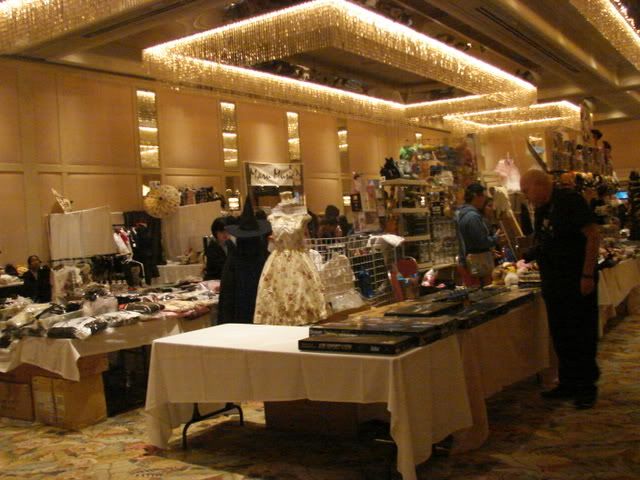 Here's a general overview of the Dealer's Hall. Dream Shoppe had a booth too, but I forgot to take a picture ><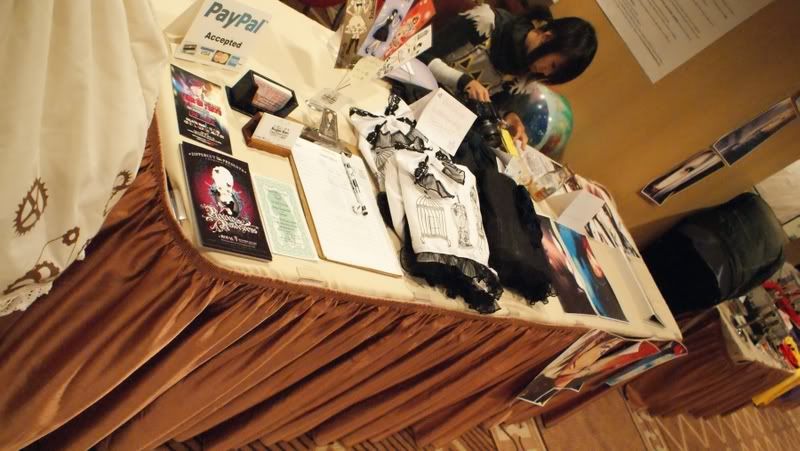 I also had a table in Artist's Alley! Here's a picture of it~ I shared with a friend who was selling art ^^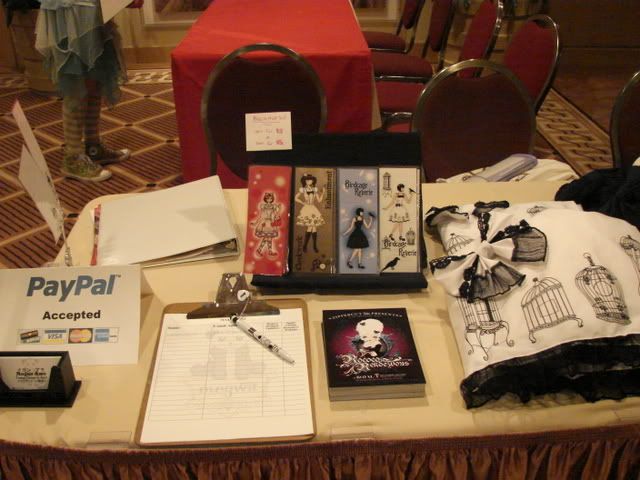 I had skirts and bookmarks for sale (The table layout changed several times throughout the weekend ^^; )




annnnd...here's a photo of my other custom-screenprinted design: Clockwork Enchantment! =D I only have one skirt available; the dresses are still in planning.

Also, are any of you planning to attend ALA? They may not be known for having a variety of lolita clothing for sale, but this year they will be having a fashion show! I was wondering who else is participating =]